Secret Recipe Club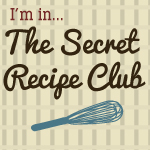 Every month I participate in The Secret Recipe Club, a group of foodies who are secretly assigned another blog to explore and cook from for a month. We "reveal" our blog assignments on the same day, along with our version of a recipe from that blog. It's tasty and fun to explore another person's food universe.
Want to see and follow our Pinterest board full of what we made?
Follow Dorothy Reinhold — Shockingly Delicious's board Secret Recipe Club Deliciousness! on Pinterest.
Here's what other bloggers chose to make from Shockingly Delicious:
2018
April 2018:  Chicken Tinga            (her version)
2016
Nov. 2016:   Tapenade Tomatoes                                   (her version)
Oct. 2016:   Meyer Lemon Vanilla Salad Dressing     (her version)
Sept. 2016:  Dairy-Free Vanilla Iced Coffee            (her version)
August 2016: Strawberry Yogurt Bundt Cake        (her version)
July 2016:  Slow Cooker Mexican Chicken Fajitas      (her version)
April 2016: Crunchy Granola Bars (Better than Nature Valley)     (her version)
March 2016: Spinach Feta Greek Impossible Pie     (her version)
2015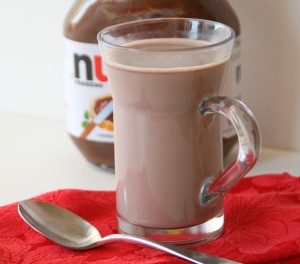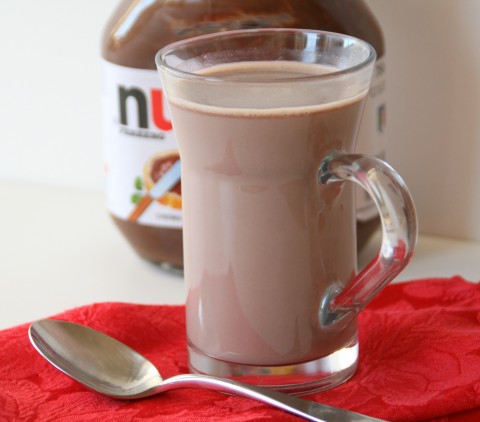 Nov. 2015:  Garlic and Herb Potato Gratin     (her version)
Oct. 2015:  White Chicken Chili     (her version)
Sept. 2015: Nutella Meringues      (her version)
June 2015: Nutella Hot Chocolate      (their version)
May 2015: Mac 'n Cheese Impossible Pie     (their version)
Feb. 2015: Dutch Baby Pancake with Blood Oranges and Blueberries     (their version)
Jan. 2015: Vegan Falafel Burgers     (their version)
2014
Nov. 2014: Caramelized Onion-Apple Meatballs with Herbs     (their version)
Oct. 2014: 5-Ingredient Gluten-Free Flourless Peanut Butter Cookies     (their version)
Sept. 2014: Nutella Brownies     (their version)
Aug. 2014:  Chicken Orzo Artichoke Salad    (their version)
July 2014: Strawberry-Citrus Frappe for a 98-Degree Afternoon     (their version)
June 2014: Shredded Beef Brisket in the Crock-Pot      (their version)
May 2014: Ten-Minute Chickpea Salad     (their version)
April 2014: College Tour Detox Green Smoothie      (their version)
March 2014: Chocolate-Coffee Zucchini Quick Bread      (their version)
Feb. 2014: Better than Pollo Loco Chicken     (their version)
2013
Nov. 2013: Green Chile Stew from The Pink Adobe restaurant     (their version)
Oct. 2013: Best Guacamole in the World     (their version)
Sept. 2013: Dutch Baby Oven Pancake with Blueberries     (their version)
Aug. 2013: Sticky Lemon-Oregano Chicken    (their version)
July 2013:  Easy Oven Polenta    (their version)
June 2013: Quick Applesauce for One    (their version)
May 2013:  Nutella Fudge Brownies    (their version)
April 2013: Honeyed Carrots     (their version)
March 2013: Grammy's Italian Easter Bread   (their version)
Feb. 2013: Nutella Ice Cream    (their version)
Jan. 2013: Vegetarian Skillet Gnocchi with Chard and White Beans    (their version)
2012
Nov. 2012: Spiced Zucchini Bread    (their version)
Oct. 2012: Spiced Banana Coffee Cake with Crumbs    (their version)
Sept. 2012: Cookies and Cream Rice Krispies Treats    (their version)
Aug. 2012: Swedish Cucumber Salad with Dill and Parsley     (their version)
July 2012: Strawberry-Blackberry Cake     (their version)
June 2012: Salted Brown Butter Crispy Treats     (their version)
May 2012: Fresh Blueberry Pie     (their version)
April 2012: Sweet Tomato Basil Bisque     (their version)
March 2012: Fresh Strawberry Yogurt Bundt Cake     (their version)
Feb. 2012: Grilled Lemongrass Ginger Chicken     (their version)
2011
Dec. 2011: Basic Boffo Buttermilk Pancakes and Nutella Hot Chocolate     (their version)
Nov. 2011: Bob Andy Pie     (their version)
Here's what I chose to make from other people's food blogs:
2018
April 2018:  Overnight Mexican Breakfast Casserole
2016
Nov. 2016:  2-Ingredient Flourless Nutella Cake    
Oct. 2016:  Chopped Thai Kale Salad
Sept. 2016:  Strawberry Lemon Iced Tea
August 2016: Tuna Pesto Pasta
July 2016:  No-Bake Red White and Blue Parfaits
April 2016: Roasted Purple Cauliflower Steaks
March 2016: Potato Kale Colcannon Soup
2015
Nov. 2015: Whole Roasted Cauliflower in Spicy-Sweet Mexican Sauce
Oct. 2015:  Leftover Halloween Candy Cookies
Sept. 2015: Chicken Cole Slaw Wraps
June 2015:  Italian Sprinkle Cookies
May 2015: Cheddar and Onion Cracker Pie
Feb. 2015: Wasabi Cream Dip with Shrimp
Jan. 2015:  American Chop Suey
2014
Nov. 2014: Dreamsicle Vanilla-Orange Cranberry Sauce
Oct. 2014: Purple Sweet Potato Skins with Brie and Red Walnuts
Sept. 2014: Greek Tomato Soup with Orzo
Aug. 2014: Creamy Peanut Chicken over Greens
July 2014: Grilled S'mores Banana Splits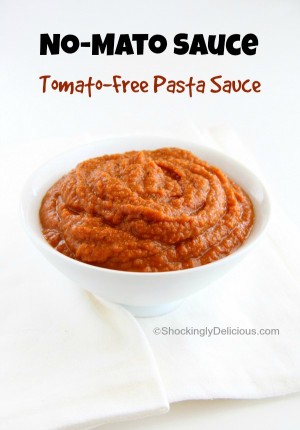 June 2014: No-Mato Sauce (Tomato-Free Pasta Sauce)
May 2014: Apricot-Lacquered Chicken Thighs
April 2014: Herb-Crusted Chicken Thighs
March 2014: Ultimate Apple Spice Cake
Feb. 2014: Simple Cheesy Chicken Tortilla Casserole
2013
Nov. 2013: Sweet and Savory Thanksgiving Green Beans
Oct. 2013: Maggots on Meat for Halloween!
Sept. 2013: Sweet Sesame Crock-Pot Chicken
Aug. 2013: Classic 5-Minute Chimichurri Sauce
July 2013:  Vegetarian Chickpea Carrot Cilantro Curry Patty
June 2013: Best Vegetable Medley of Your Life
May 2013: No-Bake Peanut Butter Chia Seed Protein Bites
April 2013: Peanut Butter Chocolate Chip Oatmeal Power Bites
March 2013: Kale Salad with Garbanzos, Grapefruit and Pine Nuts in Avocado Dressing
Feb. 2013: Minted Tomato, Pepper, Feta Salad with Baby Kiwi
Jan. 2013: Vegan Mango Chickpea Kale Farro Salad
2012
Nov. 2012: Sweet Potato, Sausage, Kale and Farro Soup
Oct. 2012: Monster Marshmallows
Sept. 2012: Skillet Granola
Aug. 2012: Indian Plum Chutney
July 2012: Pizza Potatoes over Sauteed Spinach
June 2012: Chicken Gyros
May 2012: Orange-Almond Yogurt Cake
April 2012: Chard Lasagna Roll-Ups
March 2012: Lemon-Lime Basil Shortbread Cookies
Feb. 2012: Lemony Pasta with Smoked Salmon and Dill
2011
Dec. 2011: Sweet Potato, Black-Eyed Pea and Broccoli Bowl
Nov. 2011: Santa's Favorite Cookie 
Secret Recipe Club Honors