Print This Post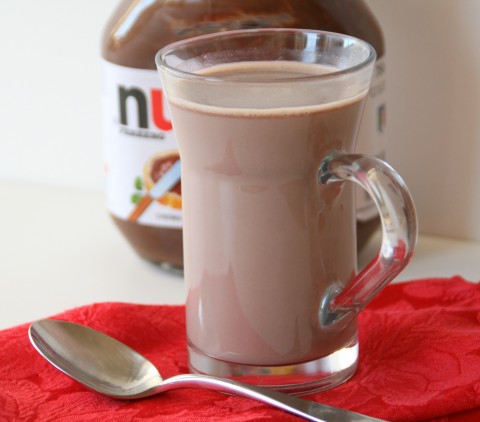 This is a d'oh recipe. You'll smack yourself upside the head for not doing it before this!
Recipe: Nutella Hot Chocolate
Summary: Stir Nutella into steaming hot milk for the tastiest version of hot chocolate ever! This is a d'oh recipe if ever there was one!
Ingredients
1 cup milk (I used 1%, but you could do it with nonfat, whole or whatever milk you have around)
1 1/2-2 tablespoons Nutella
Instructions
Heat milk to steaming. You can do this in a microwave or in a pan on top of the stove. When steaming hot, pour into a mug. Stir in Nutella until it dissolves.
Done. Drink and enjoy!
Preparation time: 1 minute(s)
Cooking time: 3 minute(s)
Number of servings (yield): 1
My rating 5 stars:  ★★★★★ 1 review(s)
Want something else Nutella-amazing?
Famous Nutella Fudge Brownies!