Print This Post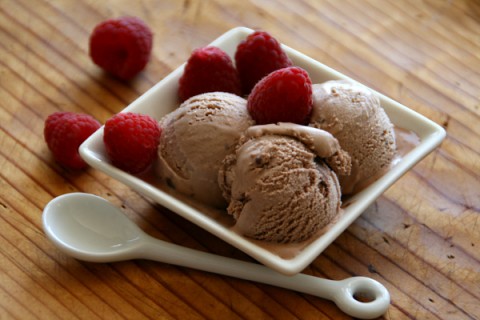 Nutella…you either love it or you think it is the devil.  😈
I think both. It is the devil BECAUSE I love it so. That said, it has to be an occasional treat, and not an everyday indulgence, due to the fat-sugar bomb.
I discovered Nutella a decade ago when I went to Amsterdam. It appeared at the breakfast table with toast every morning (along with stacks of bacon), and I immediately decided those were my kind of people. What? A chocolate spread on your toast for breakfast? I'm moving in!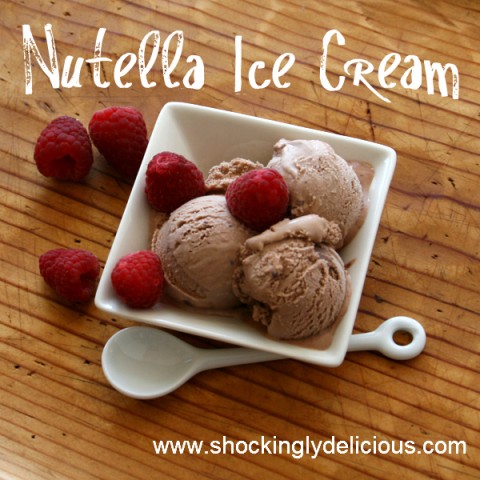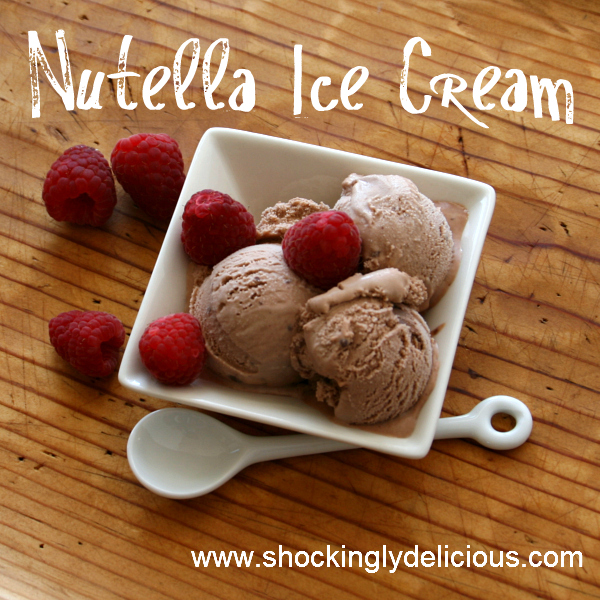 This Nutella Ice Cream is for when you want to use Nutella to gussy up dessert. This makes a sophisticated, light brown, milk chocolatey ice cream with a fabulous consistency and a clean, pure taste. With only five ingredients (plus a pinch of salt), it also is fast to prepare.
Just don't eat it for breakfast. Or maybe keep that to yourself if you do.  😈
Recipe: Nutella Ice Cream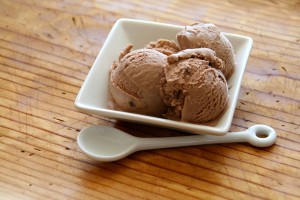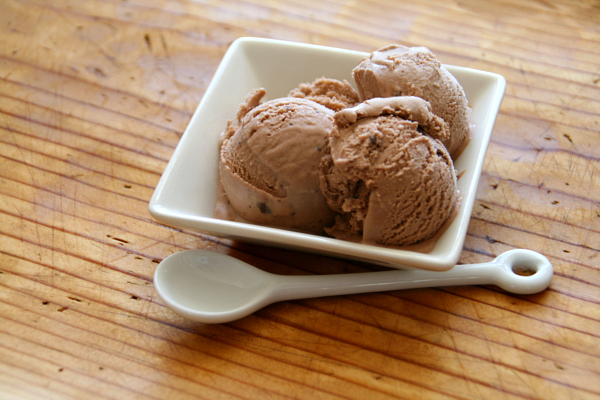 Summary: A perfect creamy consistency without eggs or cooking, this Nutella Ice Cream is an eyes-closed, luxurious treat!
Ingredients
3/4 cup organic 1% milk (or use whatever milk you have)
1/2 cup organic heavy whipping cream
1/4 cup granulated sugar
5 tablespoons Nutella
Pinch kosher salt
1/2 teaspoon vanilla extract
Instructions
Put all ingredients in a blender and blend on low speed just until combined. This will take 15 or so seconds. Pour into container for electric ice cream maker and process until frozen, following manufacturer's instructions for your machine. You may chill the mixture before processing if you like, but it is not necessary.
Eat immediately (it will be a soft-serve consistency), or scoop into a container and freeze for several hours to harden it further.
Makes 1 pint.
Lazy: Want to try it the lazy way? Add all the ingredients to your ice cream maker (skip the blender step). You might have to stir it a couple of times while it churns, to distribute the blobs of Nutella, but you'll emerge with a chocolate-speckled version that is interesting and kind of like chocolate chip ice cream. My husband actually prefers it this way rather than the smoother version.
More creamy: Want an even more luxurious version? Switch the cream amount for the milk amount. So, use 3/4 cup cream and 1/2 cup milk. It works! It will be twice as creamy and rich, with the Nutella flavor every bit as good. Suit yourself.
Source: Inspiration from Chocolate Moosey, who got her inspiration from The Perfect Scoop.
Preparation time: 5 minutes
Freezing time in electric ice cream maker: 30 minutes
Diet type: Vegetarian
Number of servings (yield): 6-8
Culinary tradition: Italian
My rating 5 stars:  ★★★★★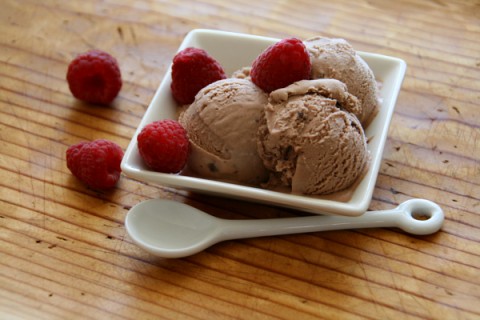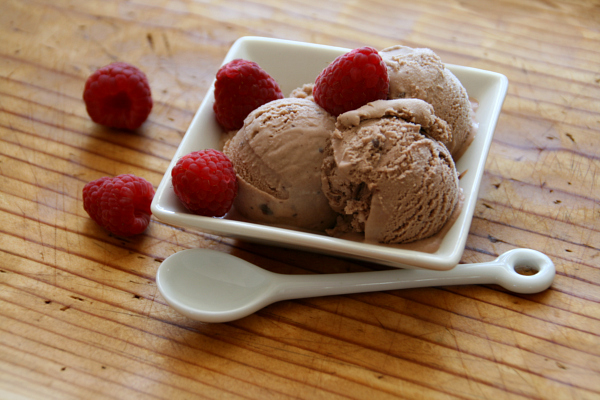 Pin the image below to your Pinterest board to save this recipe!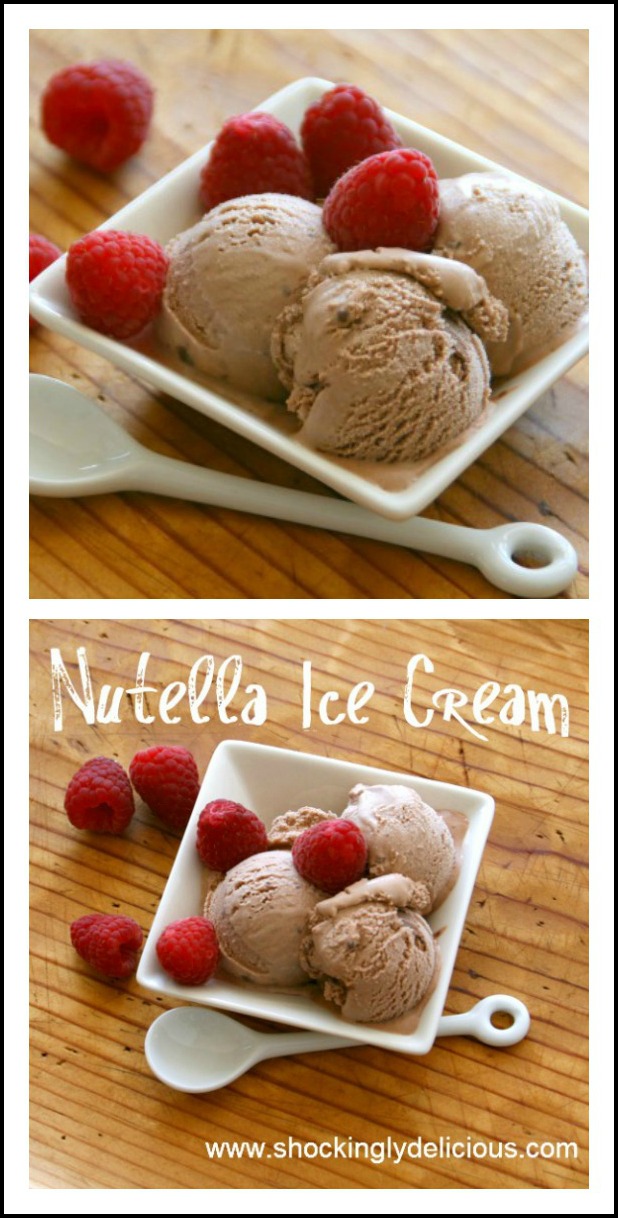 Thanks for visiting…are you hungry for more? Follow Shockingly Delicious on…
FACEBOOK | PINTEREST | INSTAGRAM | TWITTER
…for all the latest recipes, ideas and updates!
This post may contain affiliate/referral links. It is a way for this site to earn advertising fees (at no cost to you) by advertising or linking to certain products and/or services that I approve and prefer.