Print This Post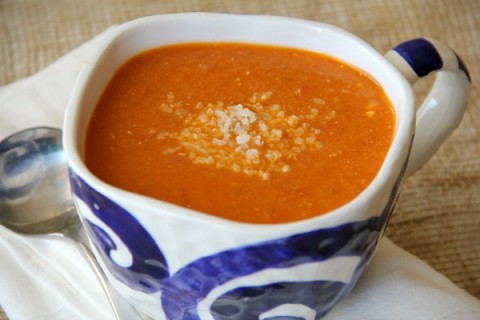 Late September provides an abundance of last-of-the-season heirloom tomatoes, so get them while you can, or hold your peace for another year.
These beauties truthfully need little other than salt, accompanying bread and a glass of wine to appreciate their goodness, but should you want to savor their flavor further, may I recommend a simple Greek soup?
We adored this, and couldn't wait for dinner to eat it, so gobbled it up for lunch. Suit yourself! Just make it.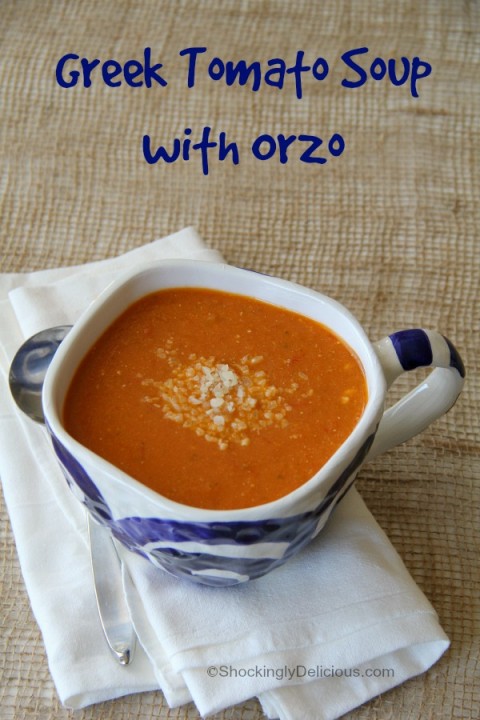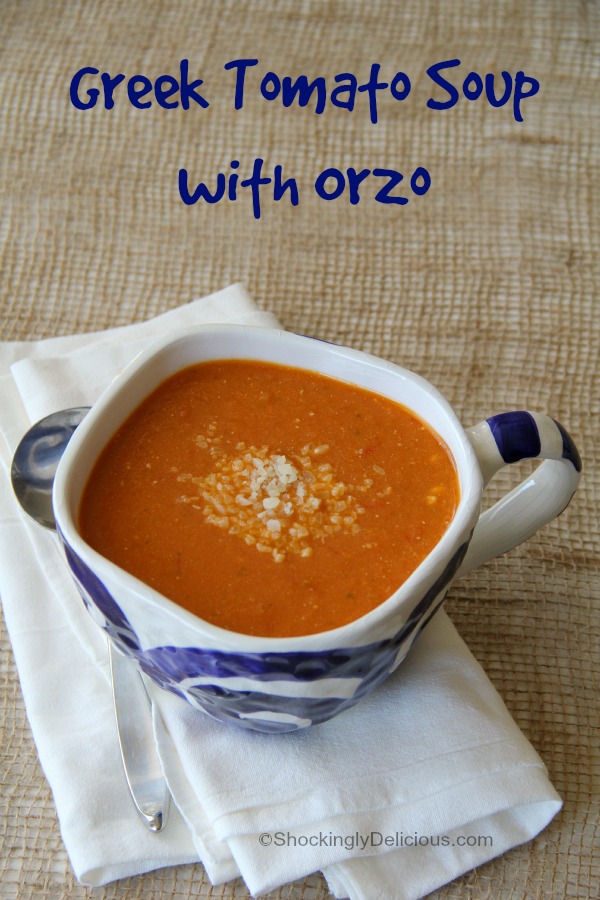 Greek Tomato Soup with Orzo (Domatosoupa Me Kritharaki)
Summer's magnificent heirloom tomatoes add supreme flavor to a simple Greek tomato soup tamed by plain Greek yogurt.
Ingredients
1 tablespoon olive oil
1 onion, diced
1/2 cup chopped celery
1 tablespoon Gourmet Garden Chunky Garlic Paste (or 4 large garlic cloves, pressed or crushed)
2 3/4-3 pounds fresh organic heirloom tomatoes, seeded and diced (or 3 15-ounce cans diced tomatoes in juice)
2 1/2 cups vegetable broth
2 tablespoons honey
3 bay leaves
1/4 cup fresh basil leaves on the stem
1 1/2 teaspoons Gourmet Garden Chile Pepper Paste (or large pinch red pepper flakes)
1-2 teaspoons lemon juice (start with 1)

For serving

1/2 cup plain Greek yogurt
1 cup cooked Orzo pasta (yes, cooked, not dry)
Grated Parmesan cheese for serving (or Greek Kefalotyri)
Directions
In a large soup pot, heat olive oil over medium heat. Add onion and celery and cook, stirring often, about 7-8 minutes, until the vegetables begin to color slightly. Add garlic and cook for another 1-2 minutes, stirring often.
Add tomatoes, broth, honey, bay leaves, basil and pepper paste. Stir and bring to a simmer, cover, and simmer on lowest heat for 30 minutes, stirring once at the halfway point.
Remove bay leaves and basil stems/leaves, and then stick an immersion blender into the pot to puree the soup. (If you don't have an immersion blender, you may use a stand blender, but do it in 3 batches or you will risk scalding yourself. Hot liquids in the blender expand and can blow the top off if you overfill. Word to the wise.)
Stir in the Greek yogurt, and then stir in the cooked orzo. (If you are making the soup ahead of time and storing it in the refrigerator for a day or two, store the soup and orzo separately, or the orzo will soak up too much soup and get mushy.)
Portion into bowls. Pass the grated cheese at the table for each person.
Serves 4.
Notes
https://www.shockinglydelicious.com/greek-tomato-soup-with-orzo/
Copyright Dorothy Reinhold | ShockinglyDelicious.com. All rights reserved.
I found this recipe on the blog Tara's Multicultural Table, which was my assignment this past month for Secret Recipe Club. I was to quietly explore her blog and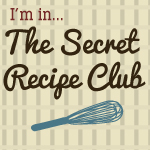 cook from it. Tough job, I know, but someone has to do it!
Tara is a late-20s stay-at-home mom with a young son and another bun in the oven. You'll find Japanese, German, Italian, Greek, Dutch, Vietnamese, Syrian, Spanish, South African, Ethiopian, Korean (do I really need to list all the countries in the world?) recipes from this world traveler who was born in Japan. Her recipe index is organized by continent (Australia and Oceania, anyone?), and in case you didn't get the drift, her logo is splashed with world flags.
All aboard for this culinary adventure!
I was sorely tempted by Irish Potato Cakes, Syrian Sugar Cookies (Ka'ak b'Sukar), Spinach, Mint and Pine Nut Savory Pastry, Spanakopita Puffs, and look at those gorgeous cinnamon wreaths. No really, go take a look. I plan to use that technique sometime this fall for a bread.
But with heirloom tomatoes so precious and fleeting, her Greek Tomato Soup with Orzo (Domatosoupa Me Kritharaki) won out. So glad it did! I made just a couple of tweaks to it, to suit myself.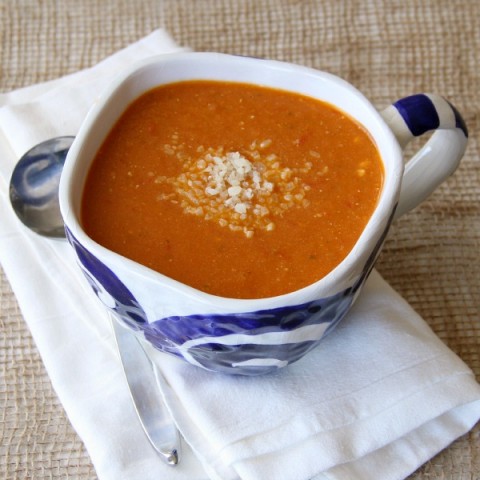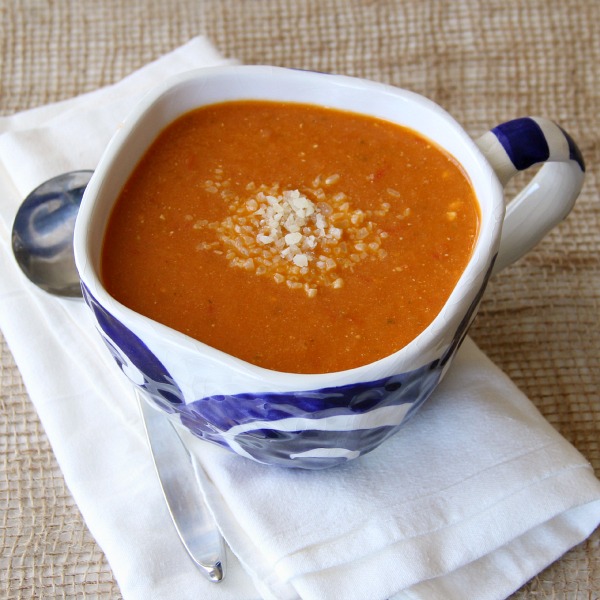 Thanks, Tara, for a delicious month!
Meanwhile, browse the photo array below to see what else the Secret Recipe Club cooked up this month!