Print This Post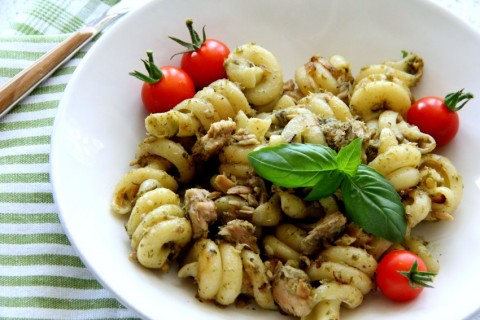 These are the dog days of summer, when ambition fades in the face of sultry heat and humidity, when enthusiasm flags and is replaced by ennui, and when the seemingly otherwise simple act of turning on the oven to make dinner is cause for others to question your sanity.
So today I bring you dinner from pantry staples, with a few fresh things from the garden strewn on top. You'll eat it warm for dinner, and then the next day for lunch, perhaps cold, straight from the fridge.
And maybe, just maybe, if there's any left after that, you'll fork it right from the Tupperware while you're watching TV at night. Yes, this is a full-service meal, deployable for nearly any edible purpose.
Summer's languorous supper.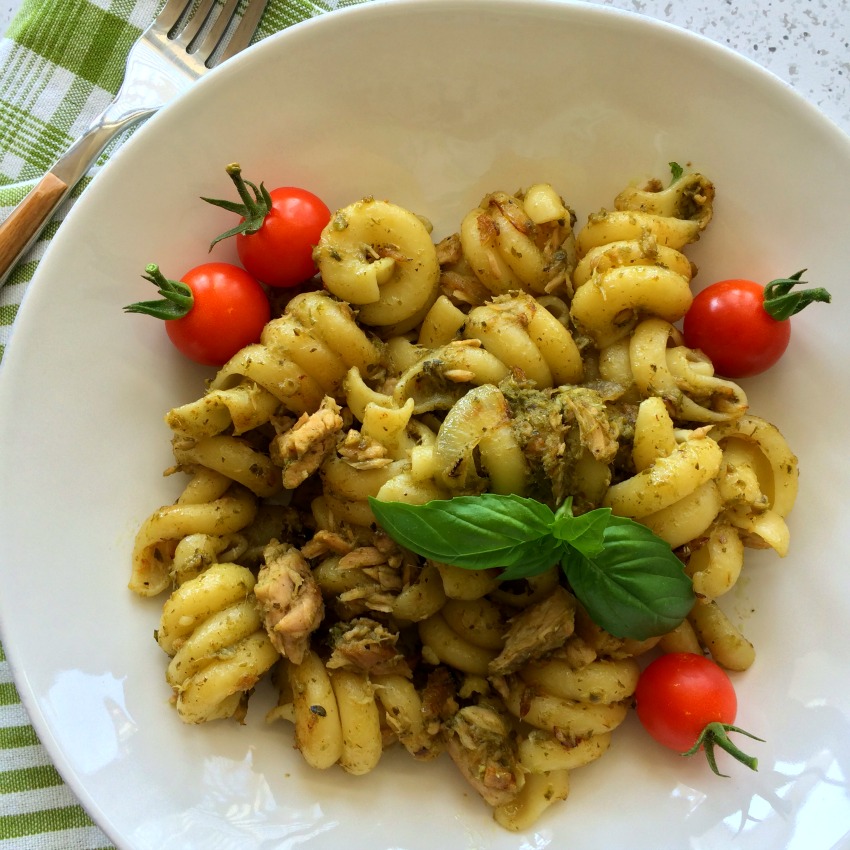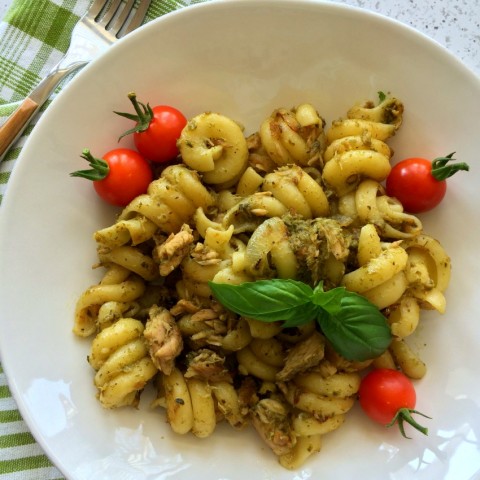 Grab your fork and join me.
A sophisticated pantry pasta is quick and easy with canned tuna and a few staples like pesto, garlic and onion. Tuna Pesto Pasta makes an elegant lunch or dinner without a trip to the store.
Ingredients
8 ounces short pasta (I used trottole shape, but use your favorite)
1 tablespoon olive oil (I used Arianna Trading Company Organic Raw Unfiltered Extra Virgin Olive Oil)
1/2 a medium onion, sliced
2-3 cloves garlic, finely minced
1 (5-ounce) can tuna in olive oil (I used Genova brand)
1 1/2 teaspoons dried oregano
4 tablespoons jarred basil pesto

Garnish:

--cherry tomatoes
--fresh basil sprig
--grated or shaved Parmesan cheese
Directions
Put a pot of water on the stove and heat until boiling. Cook the pasta according to package directions. When it is done, drain (reserve 1/4 cup cooking water) and set pasta aside off the heat.

While pasta is cooking,

heat olive oil in a large skillet. Sauté the onions for about 5 minutes, stirring often, until they are transparent. It is OK if they begin to brown slightly. Add garlic, cook and stir for 1 minute, until fragrant.
Add in the tuna and its oil and slightly break into chunks; add the oregano. Gently stir in the cooked pasta and pesto and cook for another minute or so to warm it through. If you think the pasta is too dry, add in a tablespoon or more of the reserved cooking water.
Remove from heat, place into wide, shallow bowls, garnish with a handful of cherry tomatoes and a sprig of fresh basil. Pass the Parmesan cheese so diners can garnish their own bowl with it.
Serves 2 for dinner or 3 for lunch.
Notes
Recipe source: Ever so slightly adapted from Tuna Pesto Spaghetti from A Taste of Madness.
Originally published on Shockingly Delicious July 31, 2016. Republished July 17, 2017.
https://www.shockinglydelicious.com/tuna-pesto-pasta/
Copyright Dorothy Reinhold | ShockinglyDelicious.com. All rights reserved.
If you like this idea, pin the image below (or another photo from this post) to your Pinterest board.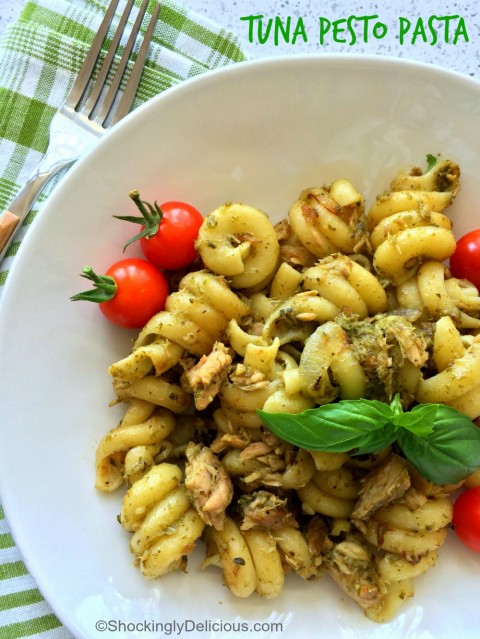 The Tuna Pesto Pasta was inspired by Tuna Pesto Spaghetti over at the blog A Taste of Madness, and she credits it to Joan's Food Wanderings. I really do love when a good recipe has been passed around from cook to cook.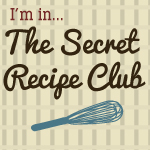 It was Secret Recipe Club day, and A Taste of Madness is the blog I was assigned to investigate and cook from. I'm happy to have had the chance to immerse myself in it.
A Taste of Madness is penned by Cathleen, a full-time math teacher. This Canadian dessert lover is adventurous (skydiving!), nerdy (math!), loves travel, yoga and anything covered in chocolate. Those fine qualities make her automatically a friend to us all, eh?
As I parsed her blog, I found some treasures.
As you can see, I developed an unhealthy addiction to paging through her blog. Do you want to join me? I can be an enabler like that.
But my lazy summer self won out, and I picked the tuna pasta, because like Cathleen, I always have a can of tuna in my pantry. I'm glad I did.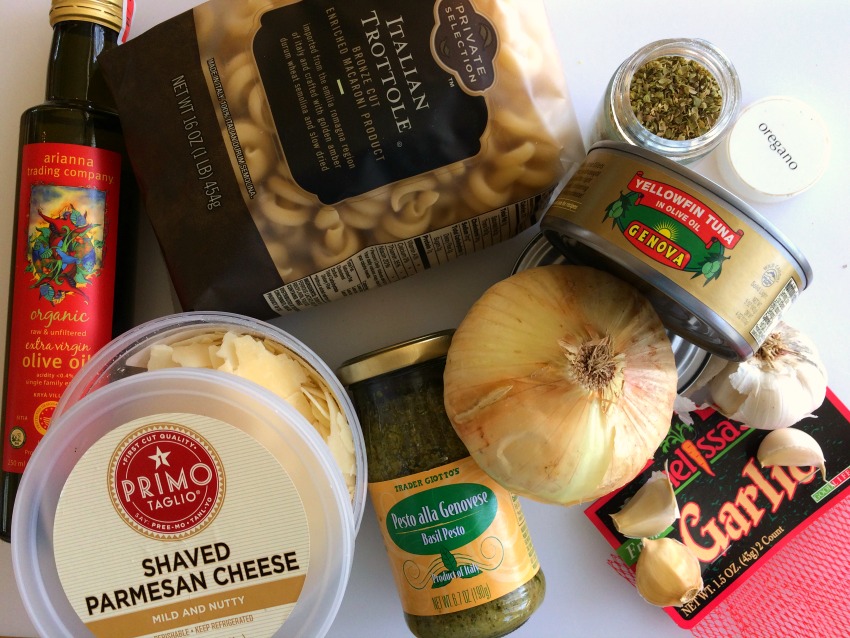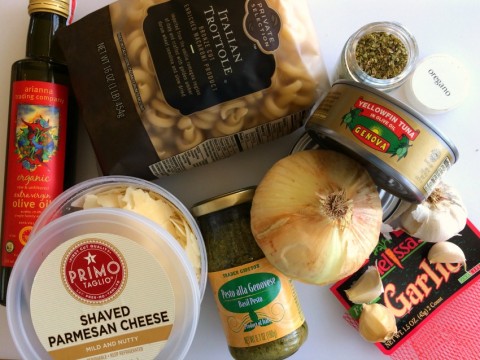 If you'd like to see what else Secret Recipe Club tastemakers cooked up, browse the photo array below and click on any link to go to that recipe.
Save
Save
Save
Save