Print This Post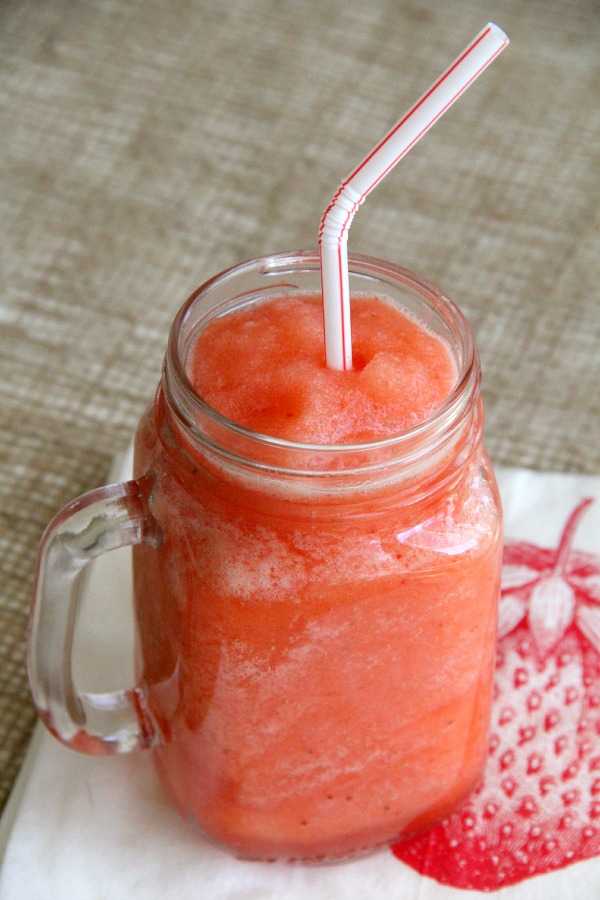 Tuesday the thermometer hit 98F degrees here at 3 p.m. It's only mid-May! I don't want to think about what it might be like in July, August and September.
That kind of heat depletes the family, and my son came home from school dragging his tail. I had to do for him what my mom used to do for me in mid-summer.
She used to make what she called a frappe. It was such an exotic word to me in my 1970s Los Angeles suburban youth. We thought we were impossibly chic sipping our frappes, which in truth were simply fruit juices blended with ice to make a sort of slushie, served with a straw.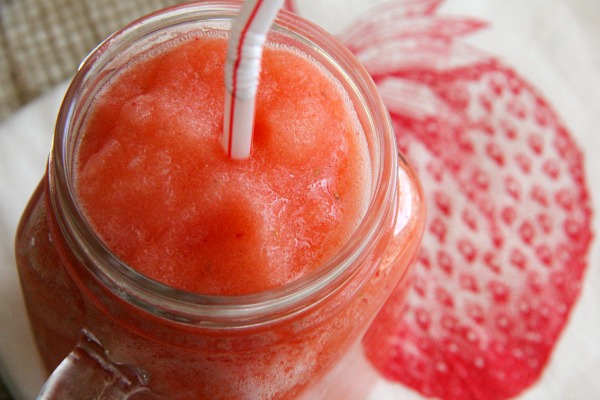 And so it goes, as I took one look at his flushed face, grabbed a lemon and an orange from the fruit bowl, and set to work. Five minutes later, voila!  
Recipe: Strawberry-Citrus Frappe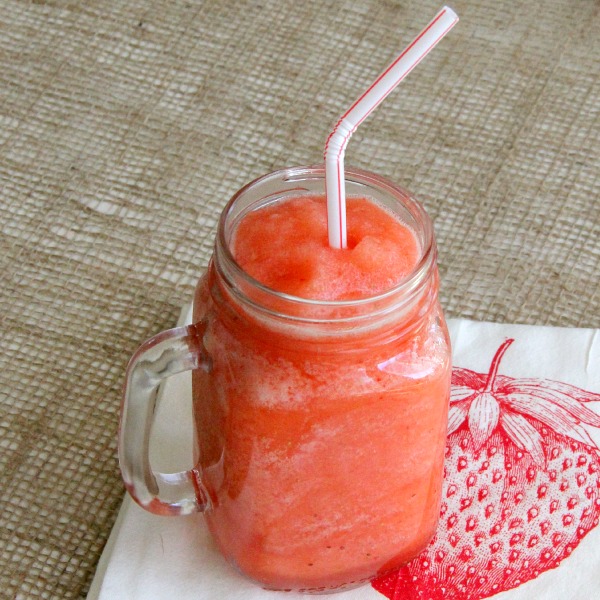 Summary: Sweet, natural, fruit juice slushie-like drink perfect for an oppressively hot afternoon.
Ingredients
1 Meyer lemon, juiced
1 orange, juiced
4-5 strawberries, hulled
1 heaping tablespoon sugar (or sweetener of your choice)
1 glass full of ice cubes
Instructions
Add all ingredients to a blender container and whirl on high until it resembles a slushie. Taste and add more sugar if necessary (lemons vary in tartness). You don't want it cloying, but it should be pleasurably sweet.
Serves 1.
Recipe source
Dorothy Reinhold | Shockingly Delicious
Preparation time: 5 minutes
Diet type: Vegan
Diet tags: Gluten free
Number of servings (yield): 1
Culinary tradition: USA (General)
My rating 5 stars:  ★★★★★