Print This Post
When asked how to make delicious food in a hurry, the late Julia Child said, "Double the sugar and add bacon to everything!"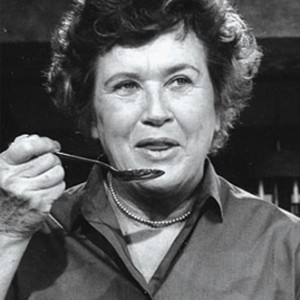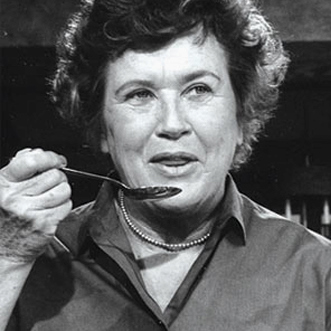 Well then, if that isn't a prescription to cure just about all ills! How I miss Julia and her inimitable style. Her lack of a verbal filter treated us all to some wonderful quotes!
So it was my good fortune to find a charming cooking blog called Double the Sugar. (By the way, that's an act — doubling the sugar — my son wishes I would do more often.) Actually, I was assigned this blog as part of Secret Recipe Club,  in which participants secretly explore and cook from another's food blog. Today is our "reveal day," where we 'fess up and share the results of our experimentation.
It is written by Shannon, from Seattle, and Lucy, from across the Pond in Scotland, both enthusiastic home cooks with a weakness for carbs and sugars. (Well, now, that last bit pretty much describes many foodies I know!)
Temptresses both, they beckon me with blog pages on Millionaire's Shortbread bars with caramel and chocolate, famous Crack Pie from Momofuku Milk Bar, and their inventive Wine Truffles (red wine and chocolate together? Oh heck yes!).
But more than sugar, I adore smoked salmon, so I was drawn to Lucy's recipe for Smoked Salmon Spaghetti. Creamy, lemony and dilly, this dish whispered my name. And if a dish is calling my name, I want it to call me for dinner; this one did just that.
I made just a few tweaks to suit myself — shaped pasta instead of spaghetti, a Meyer lemon instead of an ordinary lemon, olive oil to sauté the onion, a sprinkle of capers on top, etc.).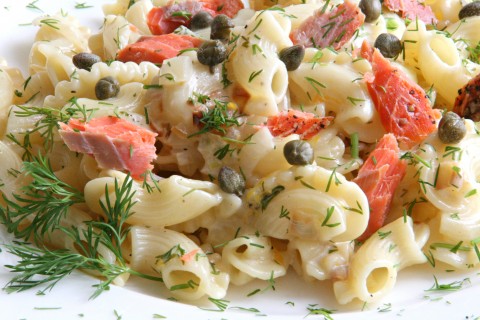 Thanks, Lucy, for this swoon-worthy dinner! And the rest of you reading this, I want you to go write "smoked salmon" on your shopping list and see for yourself.
Recipe: Lemony Pasta with Smoked Salmon and Dill
Summary: Pasta with a creamy, lemony sauce is sparked by fresh dill and smoked salmon. It makes a lovely, relatively fast dinner or lunch. You simply make the sauce while the pasta is cooking.
Ingredients
3/4 pound pasta (use your favorite shape)
1 tablespoon olive oil
1 onion, diced
1 (7.5-ounce) container Bellwether Farms crème fraiche
1 Meyer lemon, zested and juiced
1 bunch fresh dill, stems removed and chopped ( a few sprigs saved for garnish)
1/2 pound smoked salmon, chopped (I used hot smoked salmon but you can easily use lox trimmings)
Brined capers, drained
Salt
Freshly ground pepper
Instructions
Cook the pasta in boiling salted water. While pasta is cooking, heat olive oil in large skillet. Sauté onion on medium-low heat for about 10 minutes until softened and just slightly browned. Remove pan from heat and add crème fraiche, lemon zest and juice and half of the dill. Stir to blend well. Taste and add a pinch of kosher salt and a few grinds of fresh black pepper.
When pasta is done, drain it well and stir it into the crème fraiche mixture, making sure the pasta is well coated. Add salmon and stir to combine. (Alternatively, you may wish to sprinkle the salmon on top after you plate the pasta.)
Serve, garnishing with the rest of the dill and a sprinkling of capers.
Serves 4-6.
Quick notes
I like to use a curlicue-shaped pasta for a dish like this because the shape holds the creamy, lemony sauce. I also think the smaller size of the pasta balances better with the chopped salmon and onion pieces. Suite yourself, though, as to pasta shape used. The "Double the Sugar" ladies call for spaghetti; use what you like or what you have!
Source
Adapted from Smoked Salmon Spaghetti at Double the Sugar.
Preparation time: 8 minutes
Cooking time: 25 minutes
Number of servings (yield): 4-6
Culinary tradition: USA (Nouveau)