Print This Post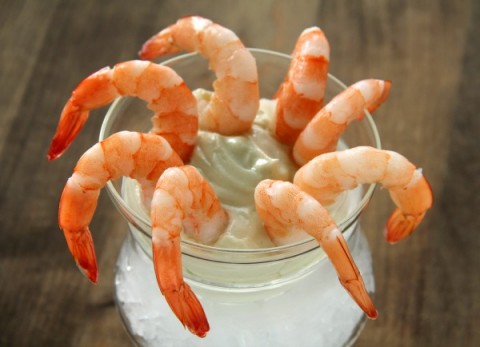 Even though it is still February, I'm thinking ahead to St. Patrick's Day, which is one of the most fun holidays, isn't it?
It's an excuse to eat potatoes, drink green beer, and even color Chicago's river green.
And let's not forget rainbows. It's all about the rainbow food.
Follow Dorothy Reinhold — Shockingly Delicious's board Rainbow Food on Pinterest.
This year, for me, it's also about the green Wasabi Dip, the most lively thing you ever dipped your shrimp into.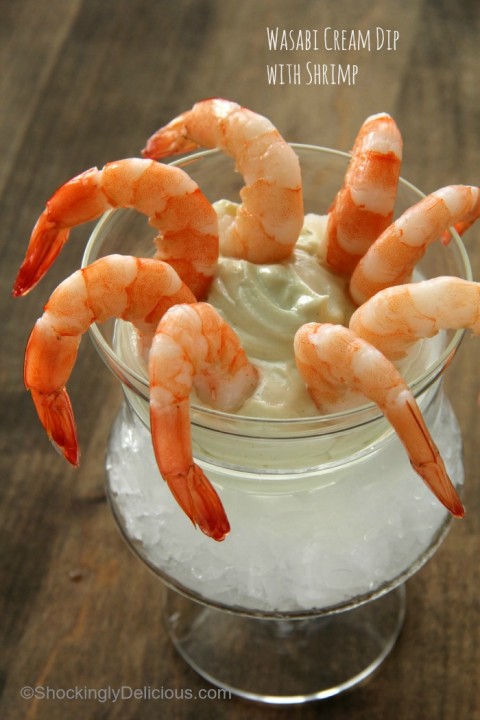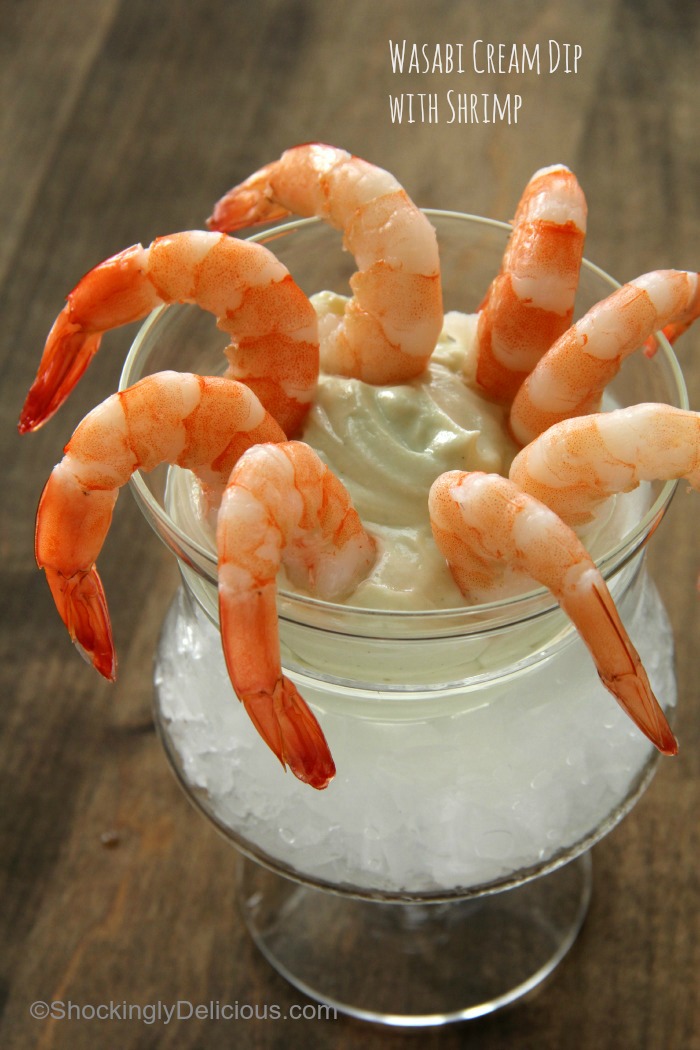 Wasabi Cream Dip with Shrimp
A bracing whiff of wasabi flavors a simple yougrt dip for a perfect pairing with cooked shrimp. It's also good with cut vegetables, or spread on a sandwich.
Ingredients
1/4 cup Greek yogurt
1/4 cup light mayonnaise
2 teaspoons wasabi paste
10-12 ounces cooked peeled shrimp with tails on (frozen, then thawed is fine)
Directions
In a bowl, stir together yogurt, mayonnaise and wasabi paste. Taste and add more wasabi if you like it hotter. For a family gathering, start with this amount before you add more -- not everyone wants their sinuses cleared out with the appetizer.
Serve with cooked shrimp arranged prettily around it.
Serves 4.
Notes
https://www.shockinglydelicious.com/wasabi-cream-dip-with-shrimp/
Copyright Dorothy Reinhold | ShockinglyDelicious.com. All rights reserved.
I was delighted to get the inspiration for this recipe from the blog Feed Me Seymour, penned by Kim Cooper, the daughter of a pastry chef who has learned her way around the kitchen. I totally agree when she says, "Food should be achievable for any skill level…you shouldn't need a culinary degree to make a tasty meal for your family." She and I are also Sunday Supper cooks together, so we share a goal of getting families to eat around the table as often as possible.
I was assigned her blog as part of Secret Recipe Club, a sort of secret-Santa project for food bloggers. We are to quietly explore and cook for a month from this secret blog, and today is our reveal day of the recipe we have chosen to present.
Was I tempted by her Espresso Waffles with Coffee Cream? Oh yes.
But since I'm on a St. Patrick's Day kick, her Irish Potatoes candy intrigued me. They look like dirt-covered spuds, but are oh, so sweet. And who could resist her Copycat Shamrock Shake?
But the wasabi dip won out, and I'm glad it did. It was a huge hit for my family!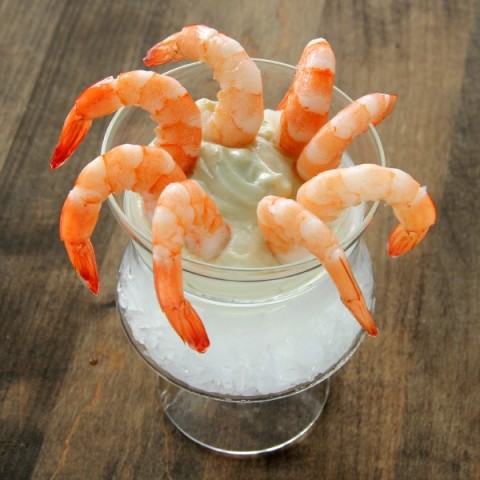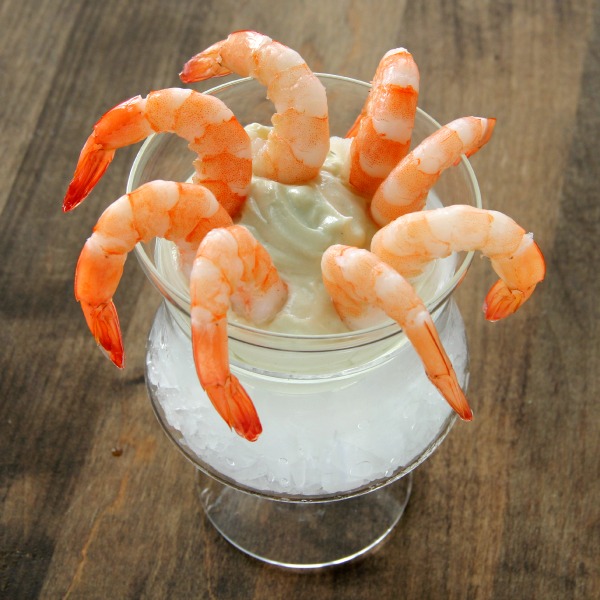 Thanks, Kim, for lots of inspiration this month, and for the delicious ideas.
Meanwhile, browse the photo array below to see what else the Secret Recipe Club cooked up this month.