Print This Post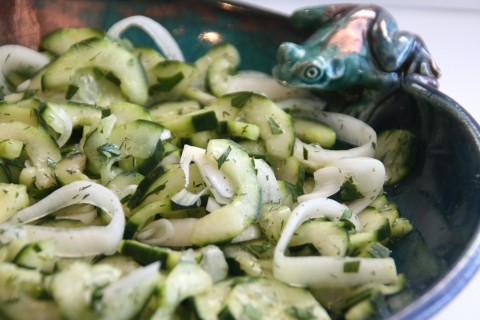 Swedish Cucumber Salad is clean, fresh, sweet and sour, sharpened with dill and parsley, a perfect foil for lots of main dishes, and a wonderful way to use summer's bounty of cukes.
One of the joys of the Internet is sharing a passion for cooking with people all over the planet. People you never met in person become friends online in the most ordinary way – sharing recipes and chatter about food. So just as we make friends with neighbors, school and work colleagues by sharing recipes, so do we with virtual strangers online. They might live in the next county, or another country…it doesn't really matter. The common denominator is good food.
It's a beautiful thing.
So today's recipe came to my attention from Carol1229 at the Taste of Home bulletin board. I've never seen her – don't even know in what state she lives — but I feel a kinship because we both seriously love the fresh, clean taste of cucumbers. She got the recipe from her neighbor years ago, and over time, it has become one of her favorite salads. I've eaten this salad many times at picnics and potlucks, and of course lots of home cooks have made a version of it without even following a recipe. Perhaps this salad is in your repertoire?
Carol grows her own cucumbers and parsley, so all she had to do was go harvest, and she was halfway done. I'm a little jealous because I don't have cukes growing this year, so I feared my market cukes weren't going to be as sweet and tender as her homegrown specimens. I shouldn't have worried. This salad can take whatever cuke you throw at it! I've halved her recipe and slightly adjusted a few ingredient amounts.
It's sweet and sour, crispy at first, then softer as it ages (if there is any left over to age). Sharpened with dill and parsley, it is a perfect foil for lots of main dishes. It's fabulous with fresh herbs, but again, don't let it stop you if all you have are dried. Just make it, and while you are eating it, give a shout out to Carol for sharing.
Swedish Cucumber Salad with Dill and Parsley
Swedish Cucumber Salad is clean, fresh, sweet and sour, sharpened with dill and parsley, a perfect foil for lots of main dishes, and a wonderful way to use summer's bounty of cukes.
Ingredients
2-3 large cucumbers, unpeeled (about 2 pounds of cucumbers)
1 small onion, thinly sliced into half-moons
1/3 cup apple cider vinegar
3 tablespoons sugar
1 tablespoon chopped fresh parsley
1 tablespoon chopped fresh dill (or 1 teaspoon dried dill weed)
Directions
Partially peel cucumbers by peeling a lengthwise strip, then leaving a nearby strip of peel attached, then peeling another lengthwise strip (as shown in photo above). This makes a decorative effect, and leaving some peel on also helps the cucumber slices stay structurally sound. (Of course, if you absolutely can't stand the skin, peel the darn thing all the way around.)
Once the decorative effect is achieved, slice the cuke in half vertically. Use a tiny teaspoon to gently scoop out and discard the seeds. (If you know your homegrown cukes have tiny seeds and they don't bother you, you may omit this step.) Then slice the cucumbers thinly in half-moons. A mandolin works well for this, or use a knife for the old-school way.
Place cucumber slices and onion slices in a deep bowl. In a measuring cup, mix the vinegar, sugar, parsley and dill, stirring until sugar is dissolved. Pour mixture over the cucumbers. Let it sit at room temperature for 30 minutes. The cucumbers will have released some of their water and the liquid in the bowl will have increased.
Cover and chill well before serving. I like to store it in a plastic container with a tight-fitting lid, and every time I open the refrig, I turn the container over to distribute the juice.
Serves 4-5.
Notes
Recipe source: Adapted from Carol1229.
https://www.shockinglydelicious.com/swedish-cucumber-salad-with-dill-and-parsley/
Copyright Dorothy Reinhold | ShockinglyDelicious.com. All rights reserved.
If you like this recipe and want to save it, pin the image below to your Pinterest board.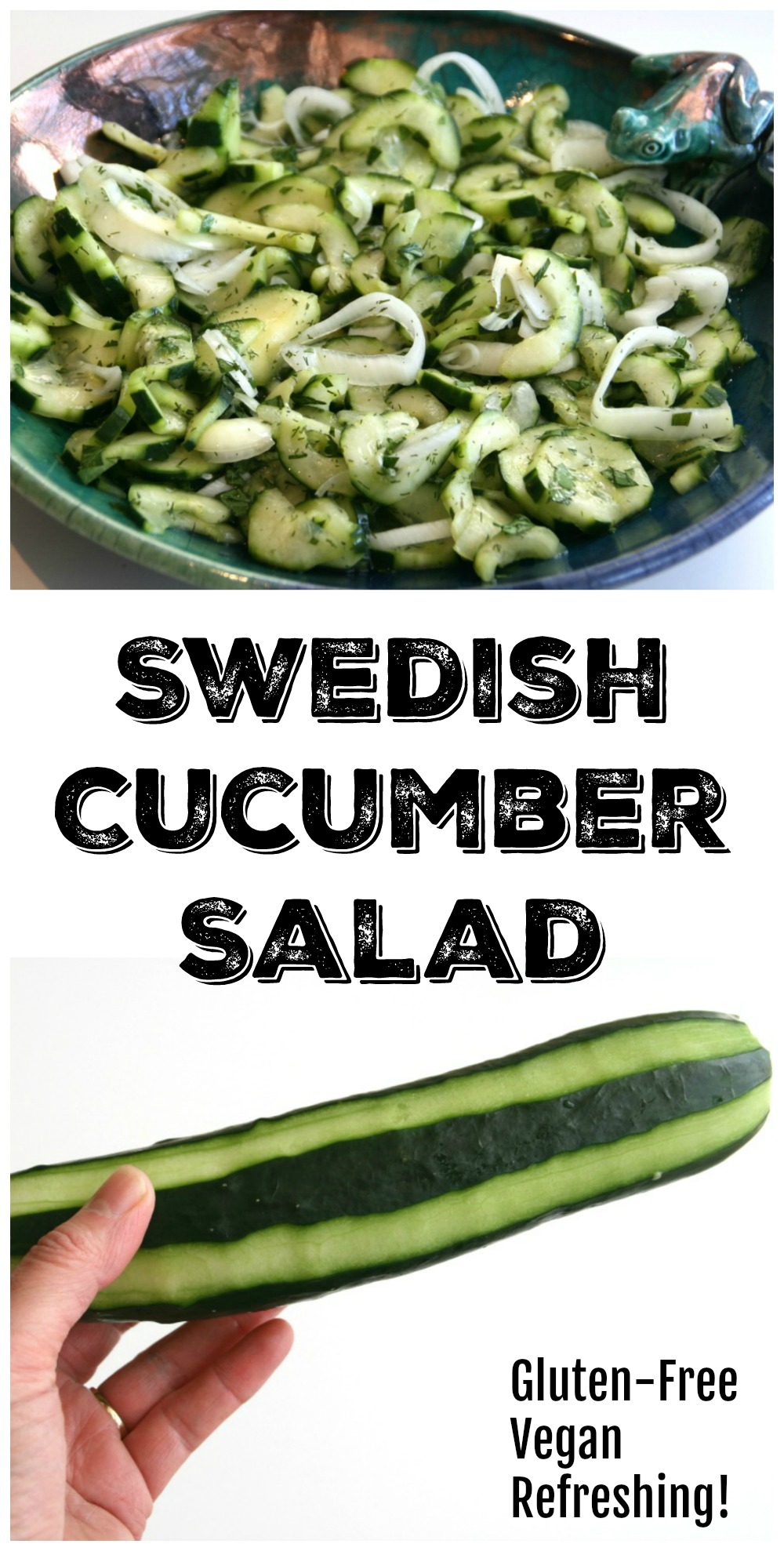 If you like cucumbers, you might also like the recipes below: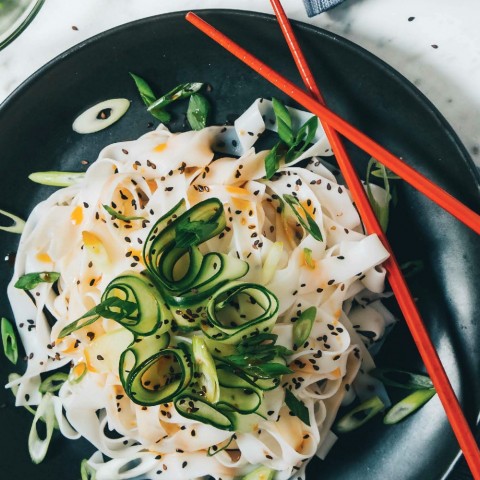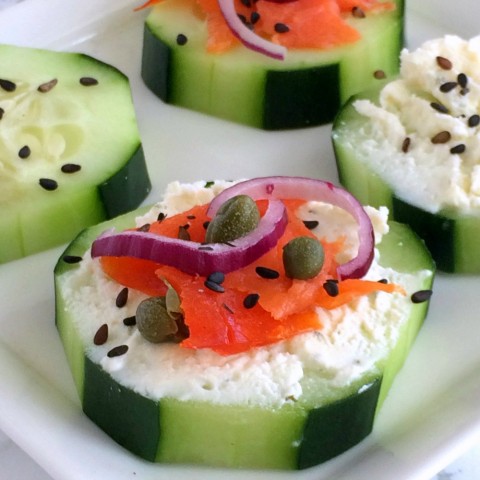 Cucumber Smoked Salmon Appetizer Bites
This recipe was originally published Aug. 3, 2010 and has been updated and republished today.