In the Media
Los Angeles Times Food section
Did you see me and my blogger pals at Thanksgiving dinner in the Nov. 16, 2011 edition of the L.A. Times Food section? Go here for the article, and be sure to click through the whole photo gallery, for pictures of moi!
As Seen On:
Food columnist for Malibu Patch
Malibu.Patch.com is AOL's hyper-local electronic newspaper about all things Malibu. My column, called Malibu Taste, appeared on Saturdays, and highlighted a great local cook, restaurant, food vendor, food venue or food resource. If it's food-related in Malibu, I'll write about it! Here's a collection of my Malibu Taste columns.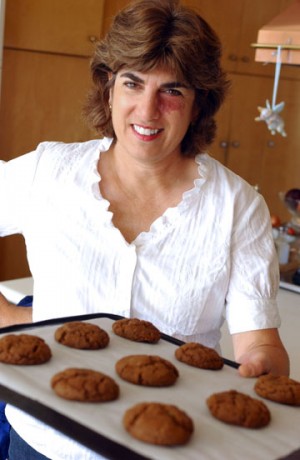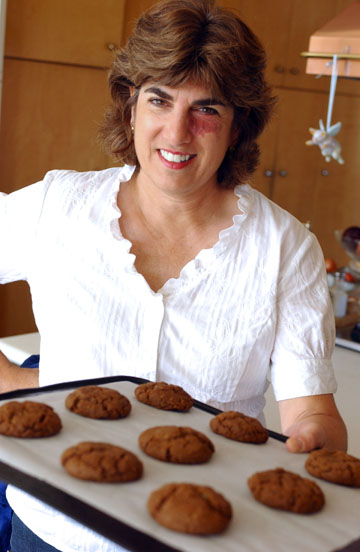 Palisadian-Post
Shockingly Delicious was featured in the Palisadian-Post, a local newspaper, on Sept. 9, 2010.
'This Week In…' e-mail newsletters
My recipes are now appearing in the many "Thisweekin…" calendar/e-mail newsletters, which go out to 75,000 subscribers. You may subscribe to these excellent weekly lists free.
ThisweekinSoCal.com
ThisweekinMalibu.com
ThisweekinthePalisades.com
ThisweekinSantaMonica.com
ThisweekinBeverlyHills.com
ThisWeekInWestwood.com
ThisWeekInBrentwood.com
All are published by This Week In. For those who track it, these e-mail newsletters are phenomenal, with an "open rate" of 70%+.
Dishin in the Kitchen
Shockingly Delicious was featured on National Pie Day (Jan. 23, 2011) on the website Dishin in the Kitchen!
Malibu Times Magazine
My recipe for Dorothy's Southwest Stuffing won the first Malibu Times Magazine Holiday Recipes Contest, Nov. 2010. Chef David Price of Terra restaurant said it earned a perfect 1o for creativity, preciseness of instructions, ease of preparation and deliciousness!
Sunset Magazine
'Tried and True' column in the San Gabriel Valley Newspaper Group
Since 1993, I have written a biweekly or monthly food/recipe column for the San Gabriel Valley Tribune, Pasadena Star-News, Whittier Daily News and sibling papers (Los Angeles Daily News, Ontario Daily Bulletin, San Bernardino Sun and Long Beach Press-Telegram).
Taste of Home magazine group
My recipe for Oregano-Lemon Chicken was published in "Country Extra" Nov. 2004, and has earned many top reviews on the site. I called the original recipe Sticky Lemon-Oregano Chicken. (With magazines, I usually prefer my original, because they change the recipe for publication.)
San Miguel Produce / Cut 'n Clean Greens
Recipe developer for the country's largest national grower/packager of value-added (washed, sliced, bagged) cooking greens. Developed, tested and posted on the website more than 125 recipes using collards, chard, mustard greens, turnip greens, beet greens, kale and spinach. Also professionally prepare and style dishes for marketing photo shoots.
Collections of my recipes appear here:
–Recipe.com listed me in their group of "Food Blogs We Love." Thanks!
Food blogger for Gourmandia
My weekly recipe post appeared each Saturday in the Gourmandia blog.