Print This Post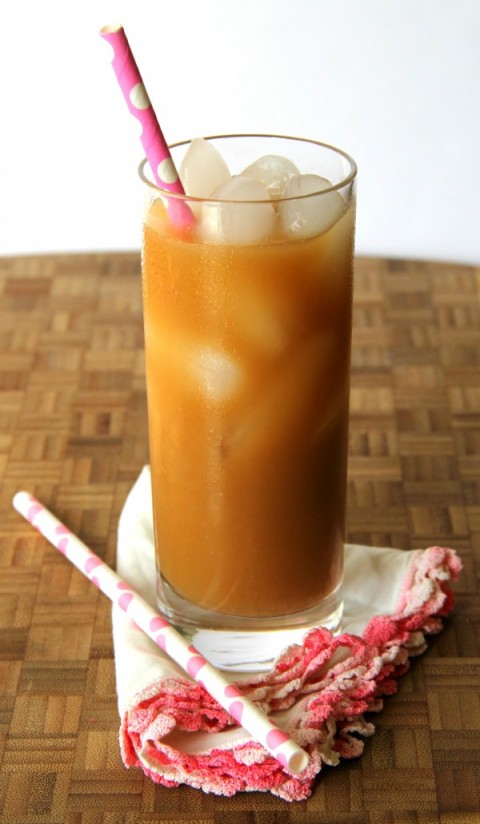 We're big dairy eaters and drinkers here, and while we're lucky not to have allergies that prevent us from consuming dairy, I have often wondered whether our family could think outside the milk carton to make a few choice substitutions with some of the non-dairy drinks out there now.
It turns out we can! I used So Delicious Coconut Milk — a new product to me — as a dairy alternative in our favorite Vanilla Iced Coffee and it turned out just dandy. The coconut milk, which is made from organic coconut milk, is soy- and dairy-free, and is fortified with a balance of calcium, magnesium and Vitamin D for maximum calcium absorption.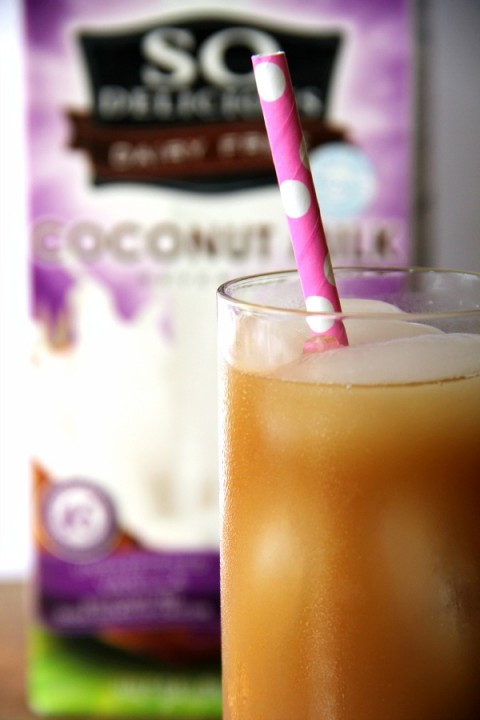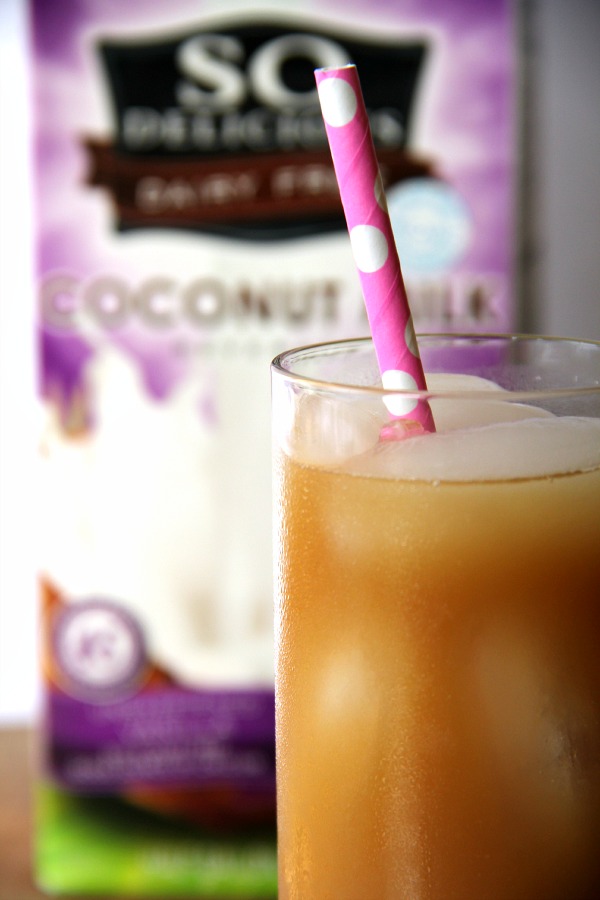 I discovered that coconut milk, as well as their almond milk and cashew milk, are 100% plant based, soy-free, gluten-free, and non-GMO. I like that.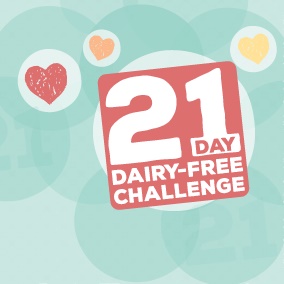 To encourage you to explore your options and their products, So Delicious has started a 21-Day Dairy-Free Challenge  from Jan. 21-Feb. 10.  You'll go to their Facebook page to chat with other people taking the challenge, share you experiences, feedback, tips, etc. Of course, there are prizes!
To further encourage you, I've joined with a few other food bloggers in a Dairy-Free Recipe Potluck, hosted by Go Dairy Free (if you eat a dairy-free diet, you'll want to visit this site often). Take a look at what we have created for you, and try something from this list: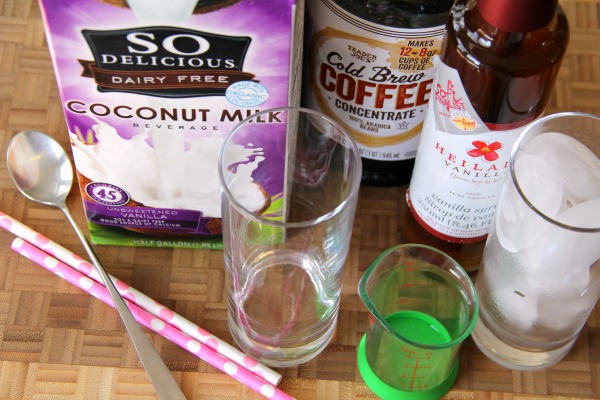 First, though, let's make a refreshing Vanilla Iced Coffee. I've taken to drinking this with my lunch, as a mid-day treat. 
Dairy-Free Vanilla Iced Coffee
Refreshing Vanilla Iced Coffee is made dairy-free with coconut milk.
Ingredients
2 ounces (1/4 cup) So Delicious Vanilla Flavored Unsweetened Coconut Milk
4 ounces (1/2 cup) water
2 ounces (1/4 cup) Trader Joes's coffee concentrate
1 ounce (2 tablespoons) vanilla syrup (I used Heilala Vanilla Syrup)
Directions
Add all ingredients to a tall glass and stir. Fill with ice. Stir and sip slowly. Exhale your cares away.
Serves 1.
Notes
Recipe: Dorothy Reinhold | Shockingly Delicious.
https://www.shockinglydelicious.com/dairy-free-vanilla-iced-coffee/
Copyright Dorothy Reinhold | ShockinglyDelicious.com. All rights reserved.
Why might you go dairy-free?
Here's some additional reading if you are considering going dairy-free.
Disclosure: So Delicious provided the coconut milk for recipe development. Connect with them on Facebook, Twitter, Instagram or Pinterest.