Print This Post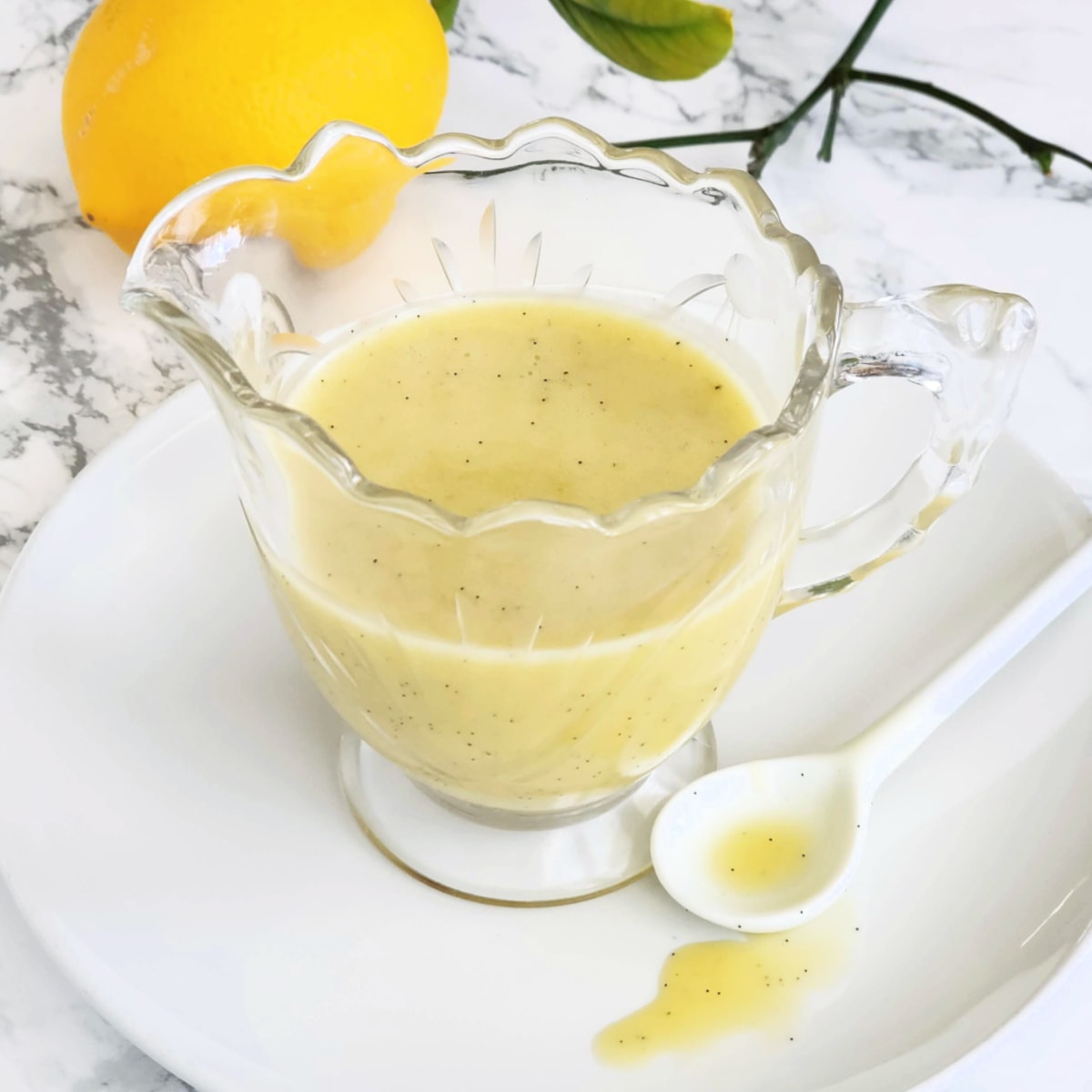 Meyer Lemon Vanilla Salad Dressing: A hint of sweetness, a perfume of vanilla and the tang of Meyer lemon create a flavorful and versatile dressing for salads, grilled vegetables, fish or fruit.
I put vanilla in almost everything.
a splash in oatmeal while it cooks
1 teaspoon in nearly every baked good even if the recipe doesn't call for it
whirled into smoothies
The trick of it is vanilla increases the perceived sweetness, so very often you can use a bit less sugar, or perhaps no added sugar, in your recipe.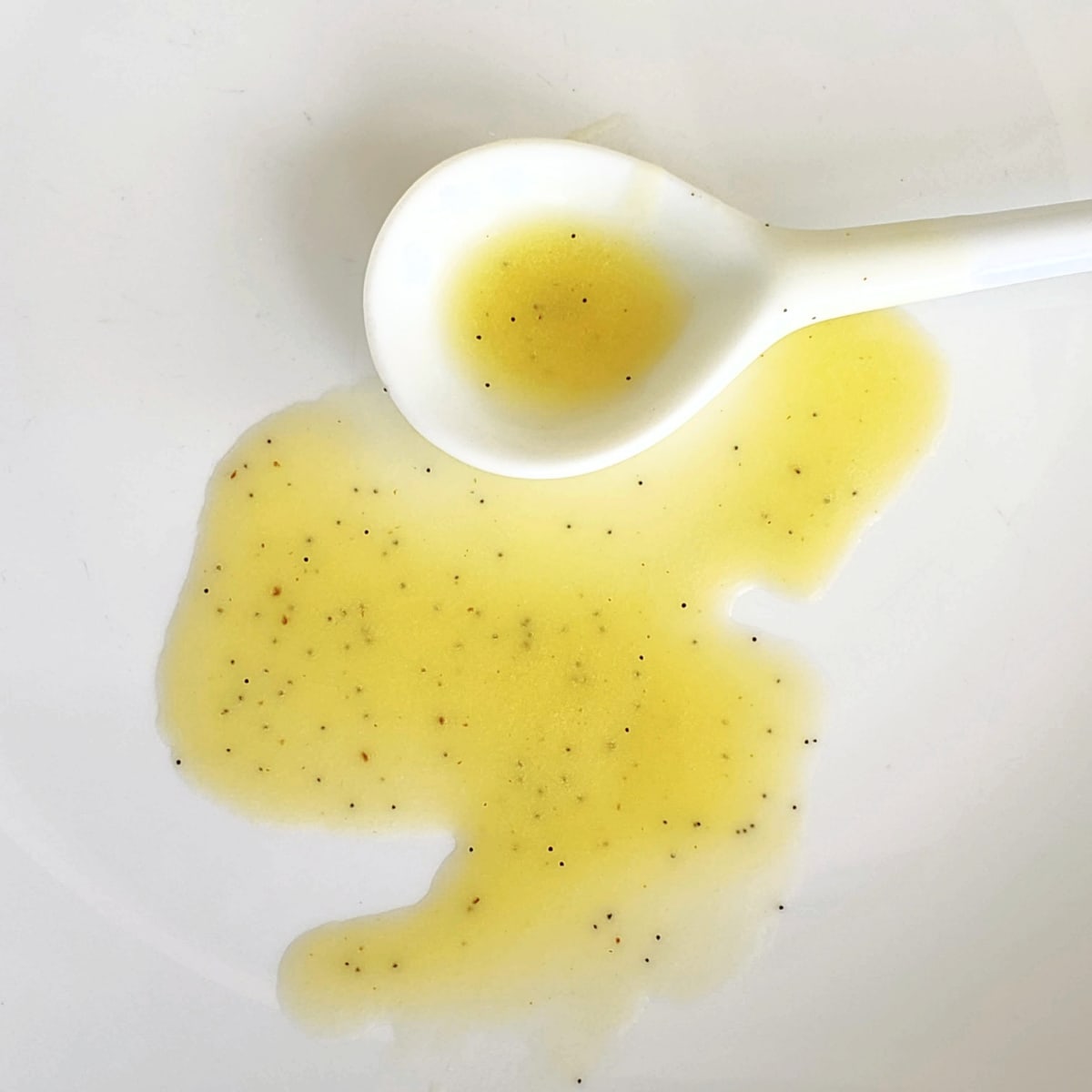 My proof that vanilla goes in everything? This salad dressing. My beloved Meyer lemons marry an intense vanilla paste in the presence of a super premium California olive oil, with awesome results.
How to make Meyer Lemon Vanilla Salad Dressing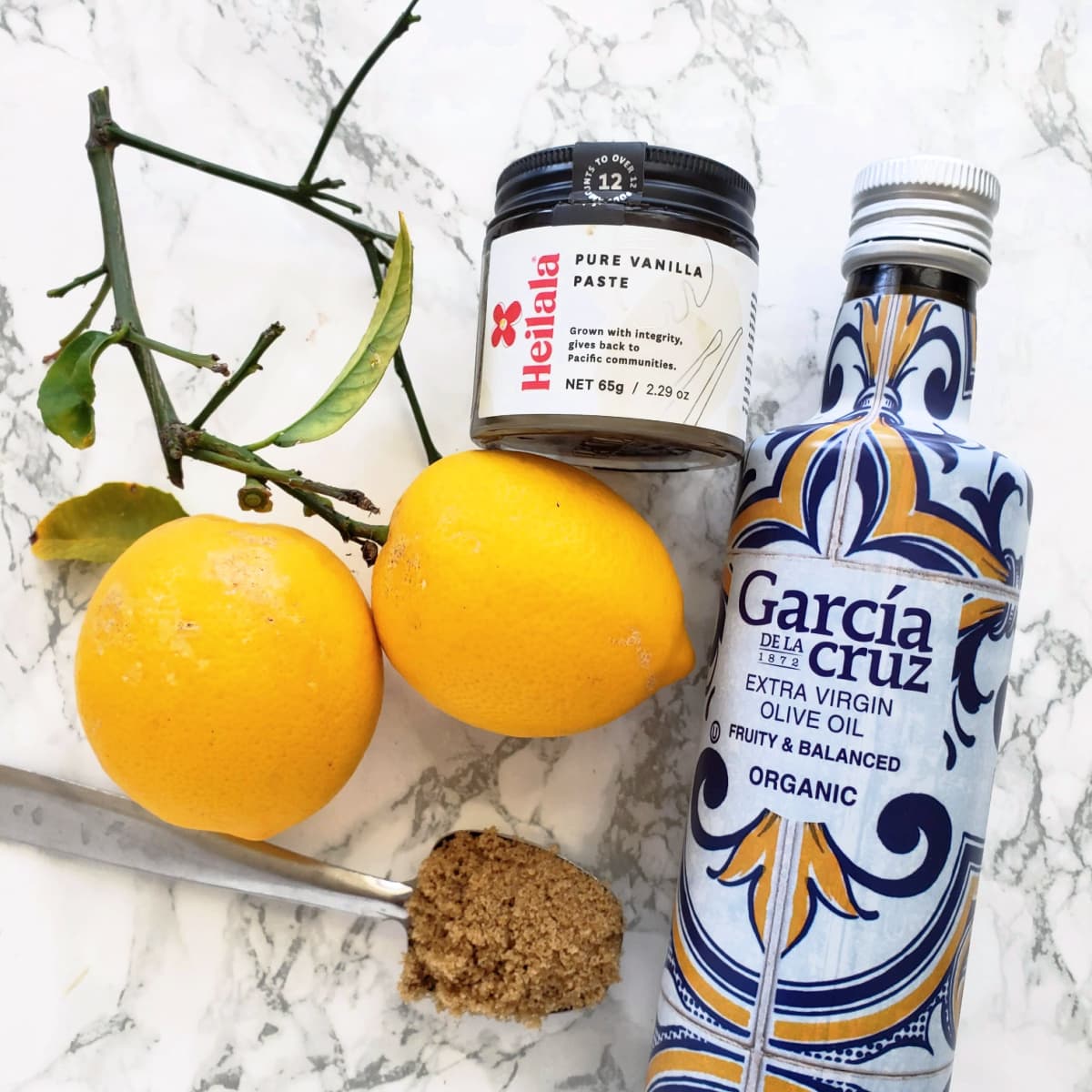 First, assemble your ingredients. For this recipe, I'm using
Meyer lemon juice
vanilla bean paste
brown sugar
extra virgin olive oil
kosher or sea salt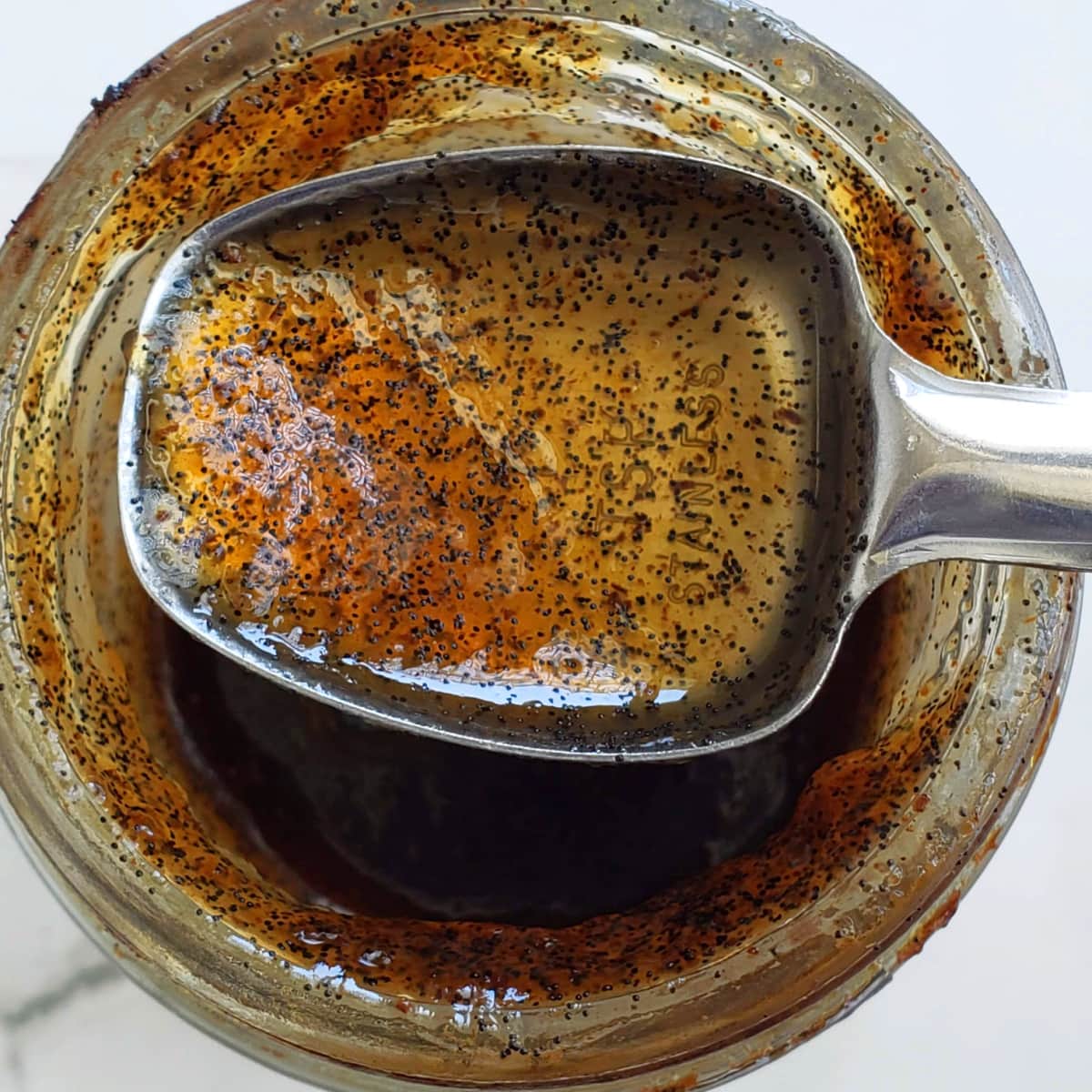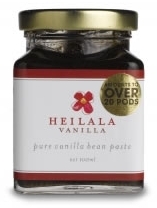 There are several companies that make vanilla paste, but the one I like best is from Heilala Vanilla, a company in New Zealand that is king in the vanilla world. It's a super premium, wonderful flavor made by combining vanilla seeds and vanilla bean extract to get the best of both — an exceptionally concentrated vanilla magic. Heilala Vanilla paste has won – deservedly! — several highly coveted foodie awards, and is prized by some of the best chefs and bakers in the world. The company ethically supports growers in Tonga who tend crops of Tongan Madagascar bourbon vanilla beans. 1 teaspoon of this paste equals the flavor and seed equivalent of 1 vanilla bean. I mail-order mine from Love From New Zealand, a start-up that reps several high-quality News Zealand products.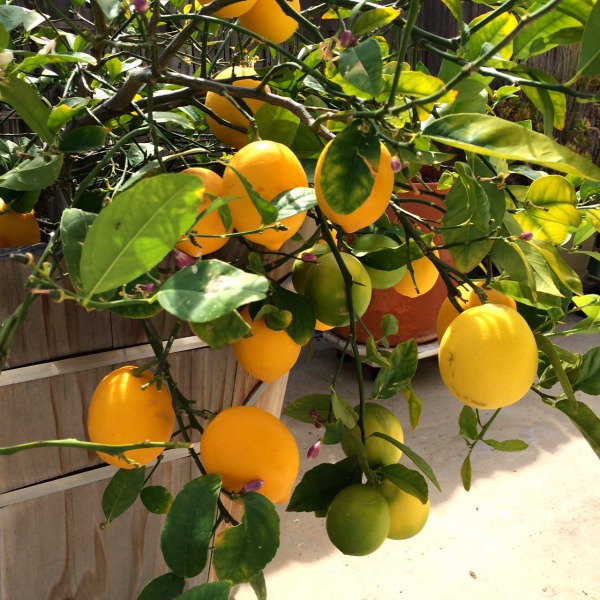 I'm lucky enough to have a dwarf Meyer lemon tree growing in a whiskey half-barrel in my back yard, so I head out to pick a couple of lemons, in season. This recipe will work fine with regular lemons, as well, so use what you have and can get. If you can get Meyers, use them!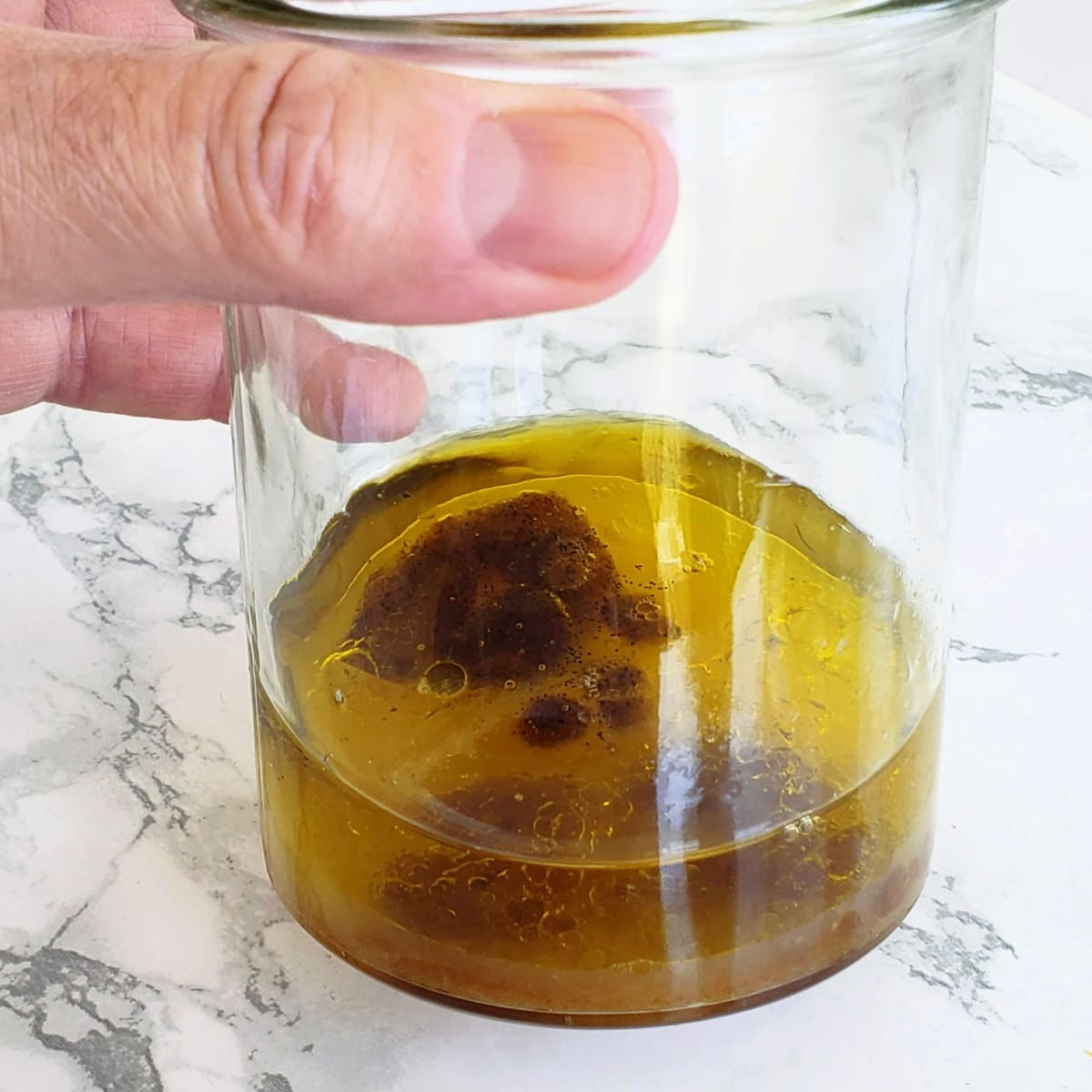 Add all the ingredients to a jar with a mouth wide enough to fit your immersion blender. I enjoy the way it looks a bit like abstract art. (If you don't have an immersion blender, you can make this in the regular blender.)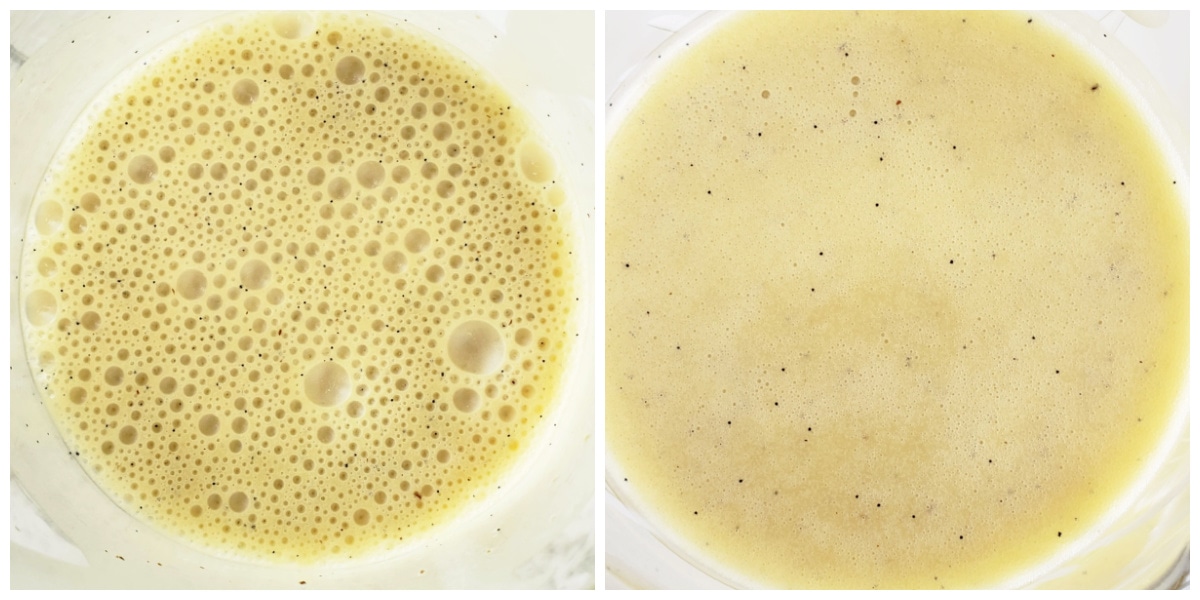 Whirl it all together. The initial bubbles will soon dissipate, as you can see in the photo above on the right. The black specks are vanilla bean seeds from the vanilla paste!

Are you convinced yet?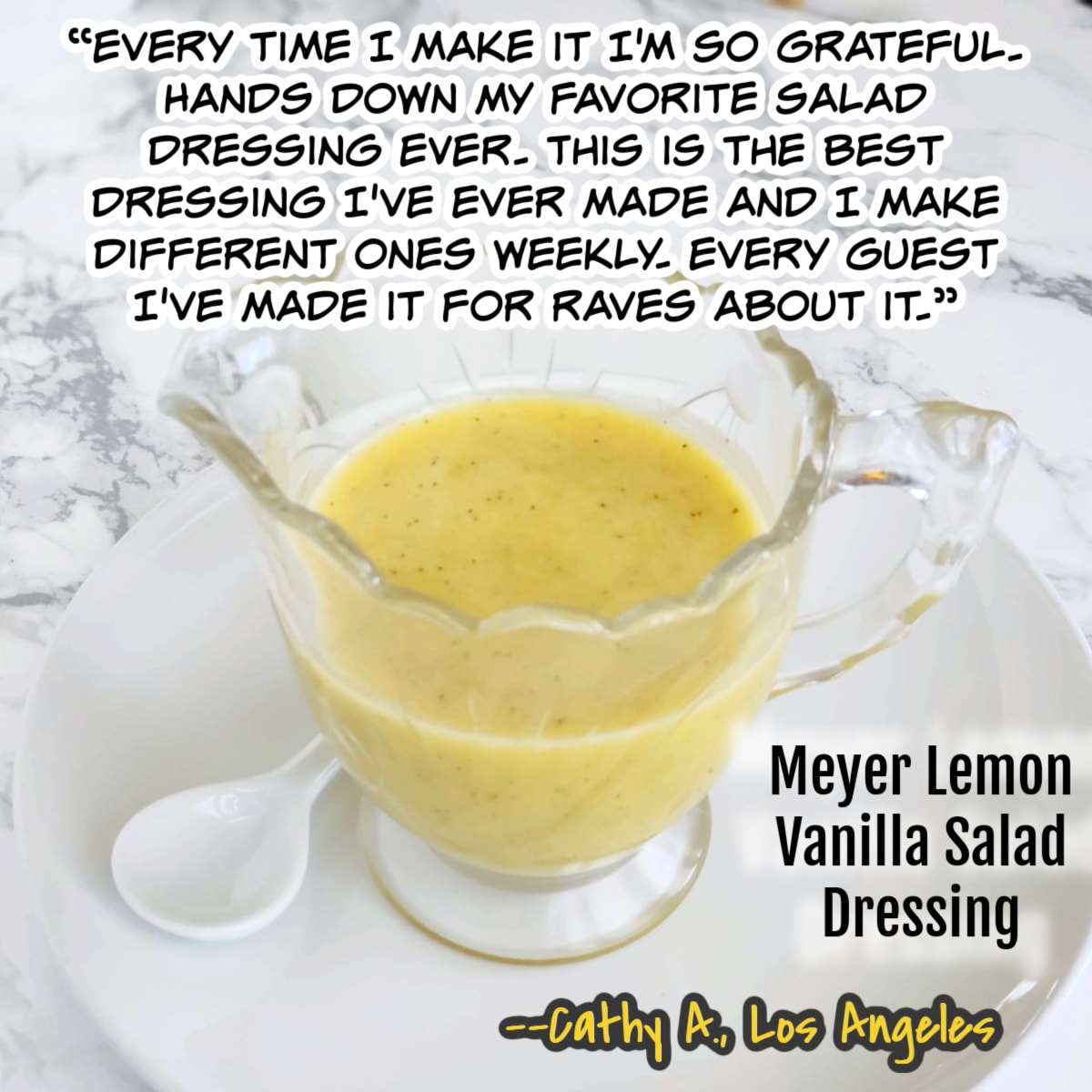 Meyer Lemon Vanilla Salad Dressing
Meyer Lemon Vanilla Salad Dressing: A hint of sweetness, a perfume of vanilla and the tang of Meyer lemon create a flavorful and versatile dressing for salads, grilled vegetables, fish or fruit.
Ingredients
3 tablespoons Meyer lemon juice (it might take 2 lemons to get enough juice)
1 teaspoon Vanilla Bean Paste (I use Heilala Vanilla brand)
2 teaspoons brown sugar
4 tablespoons super premium extra virgin olive oil (I used Garcia de la Cruz)
Pinch kosher salt (or sea salt)
Directions
Mix all ingredients into a jar or shaker. Whirl with an immersion blender until emulsified.
Makes about 1/2 cup.
Use to dress a green salad, grilled vegetables, or even a fruit salad.
Notes
Recipe source: Slightly adapted from a recipe by Ben Mills, executive chef at Dine by Peter Gordon.
https://www.shockinglydelicious.com/meyer-lemon-vanilla-salad-dressing/
Copyright Dorothy Reinhold | ShockinglyDelicious.com. All rights reserved.
Pin the image below for Meyer Lemon Vanilla Salad Dressing to your Pinterest board to save this recipe

Want more lemony recipes?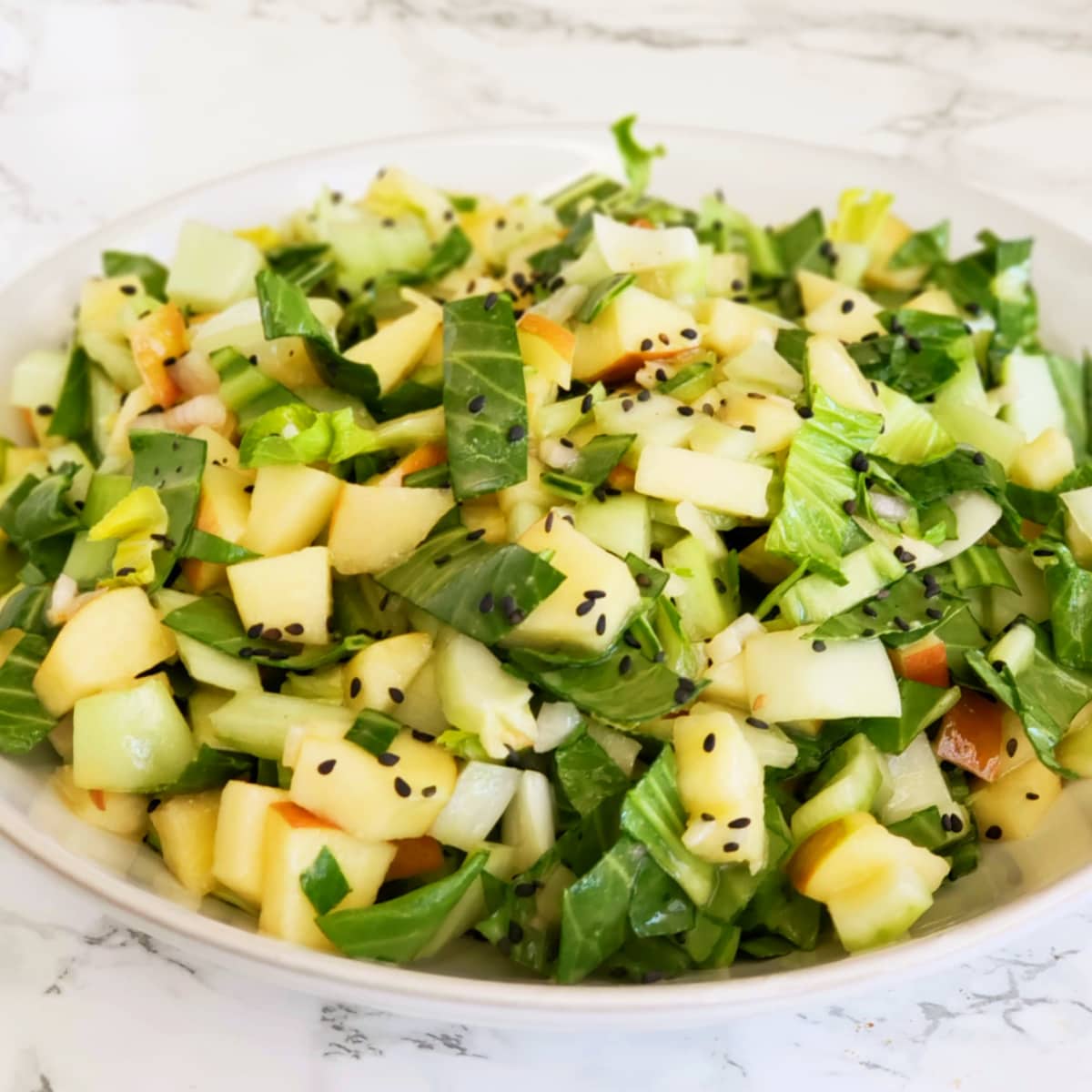 Lemony Baby Bok Choy, Apple and Miso Salad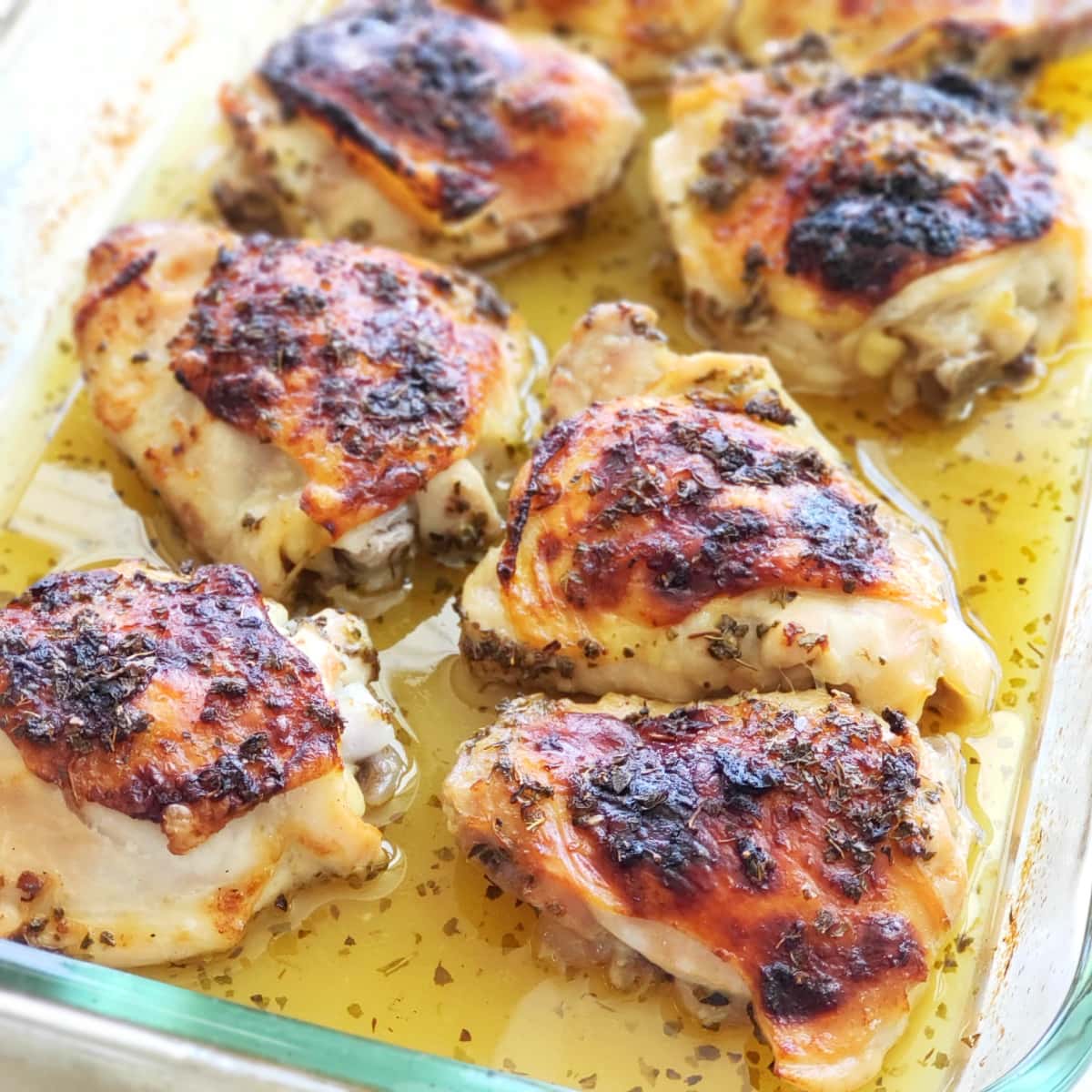 Sticky Lemon Oregano Chicken
This recipe/post for Meyer Lemon Vanilla Salad Dressing was originally published on ShockinglyDelicious.com April 11, 2013, and has been refreshed and republished today. Here (below) are a couple of the photos from the earlier post, because it's fun to see how far I have come, and to remember back to that time.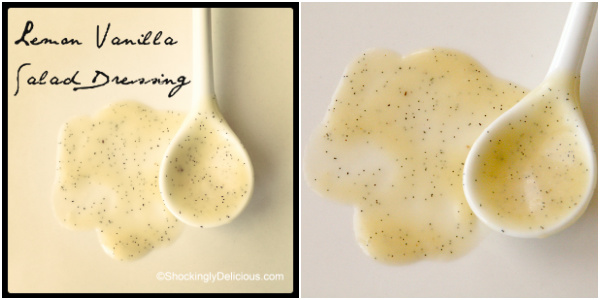 Thanks for visiting…are you hungry for more? Follow Shockingly Delicious on…
FACEBOOK | PINTEREST | INSTAGRAM | TWITTER
…for all the latest recipes, ideas and updates!
This post may contain affiliate/referral links. It is a way for this site to earn advertising fees (at no cost to you) by advertising or linking to certain products and/or services that I approve and prefer. Thank you for using my affiliate link to shop, so I can continue to bring you shockingly delicious recipes!