Print This Post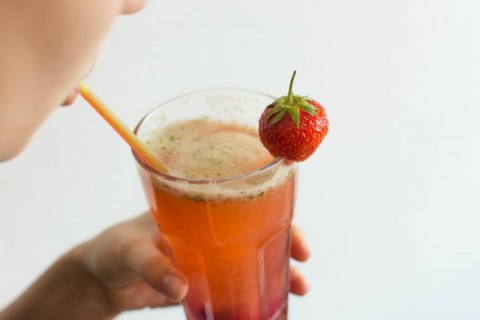 Tangy, sweet, fruity homemade Strawberry Lemon Iced Tea takes the place of pricey purchased drinks.
School is in full swing for us, and in Southern California, that means hot afternoons and early evenings.
To keep my son from begging to go to Starbucks to slake his thirst, I have taken to making him special beverages and teas. If he sees something in the refrigerator with his name plastered on it, he is more likely to pour a glass when he gets off the bus, and not try to negotiate a trip to the money pit that is known as Starbucks.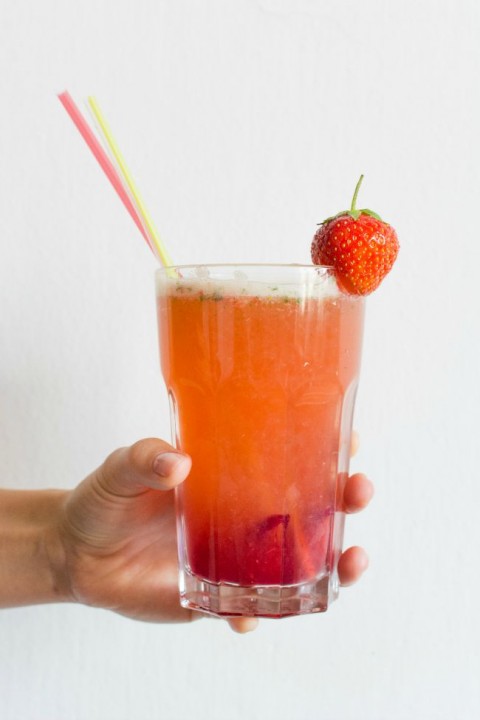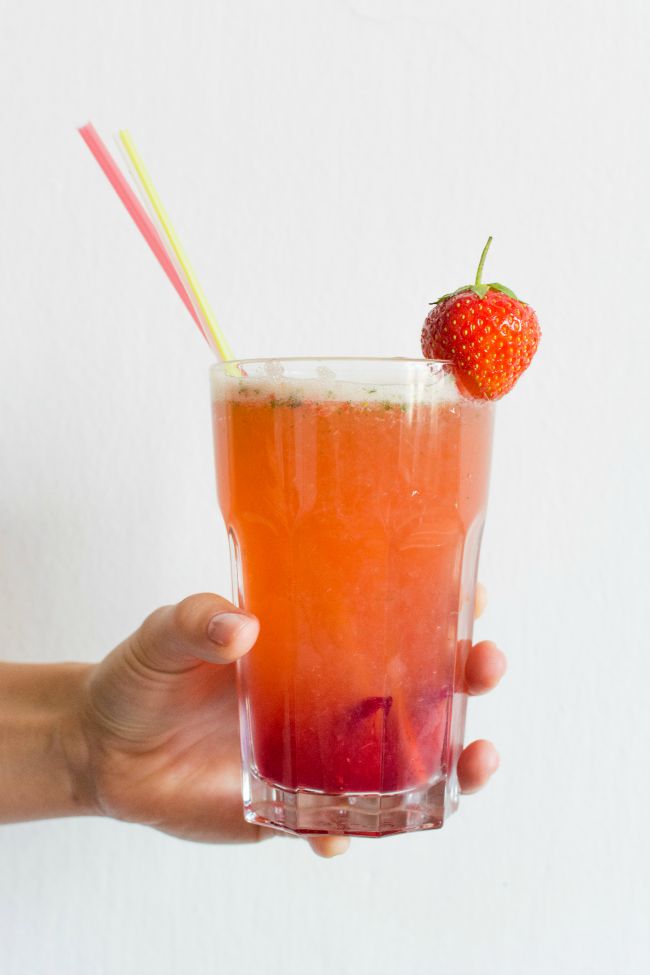 This Strawberry Lemon Iced Tea is my latest lure.
See if you like it, too, and it serves the same purpose for you.
Strawberry Lemon Iced Tea
Tangy, sweet, fruity homemade Strawberry Lemon Iced Tea takes the place of pricy purchased drinks.
Ingredients
3 cups water
1/2 teaspoon tea leaves (or use a tea bag)
Sugar, to taste
Several strawberries, mashed into a puree
1 lemon (or lime)
Sprigs of mint, to garnish
Ice cubes
Directions
Bring the water to a boil. Tip in the tea leaves and let it simmer for about 30-60 seconds. If you like a stronger tea flavor let it simmer longer.
Strain the tea to get rid of the tea leaves. Add sugar to taste. (You can substitute with a sweetener of your choice.) Let the tea cool.
Add the juice of a lemon (or a lime). (Taste and see how much citrus you'd like.) Add some strawberry puree to this and stir well. (The fruit you see at the bottom of the glass is the strawberries.)
Pour into glasses with ice. Garnish with a sprig of mint or a wedge of lime.
Serves 2.
Notes
Recipe source: Slightly adapted from Strawberry Ice Tea on My Hobbie Lobbie blog.
https://www.shockinglydelicious.com/strawberry-lemon-iced-tea/
Copyright Dorothy Reinhold | ShockinglyDelicious.com. All rights reserved.

Looking for more refreshing lemony drinks on Shockingly Delicious?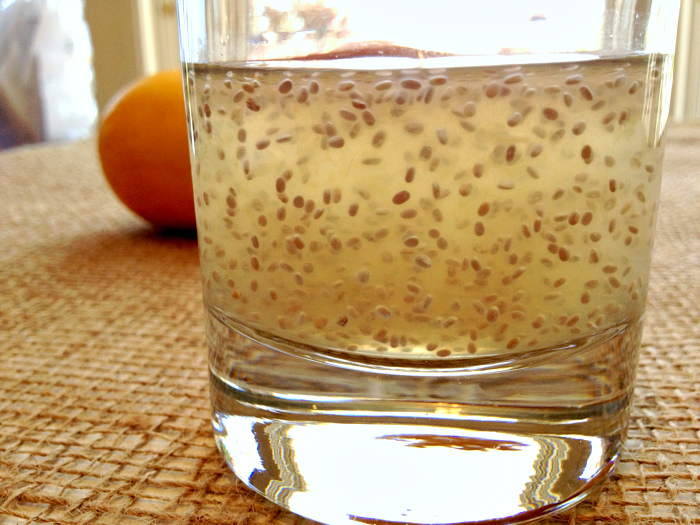 Chia Meyer Lemonade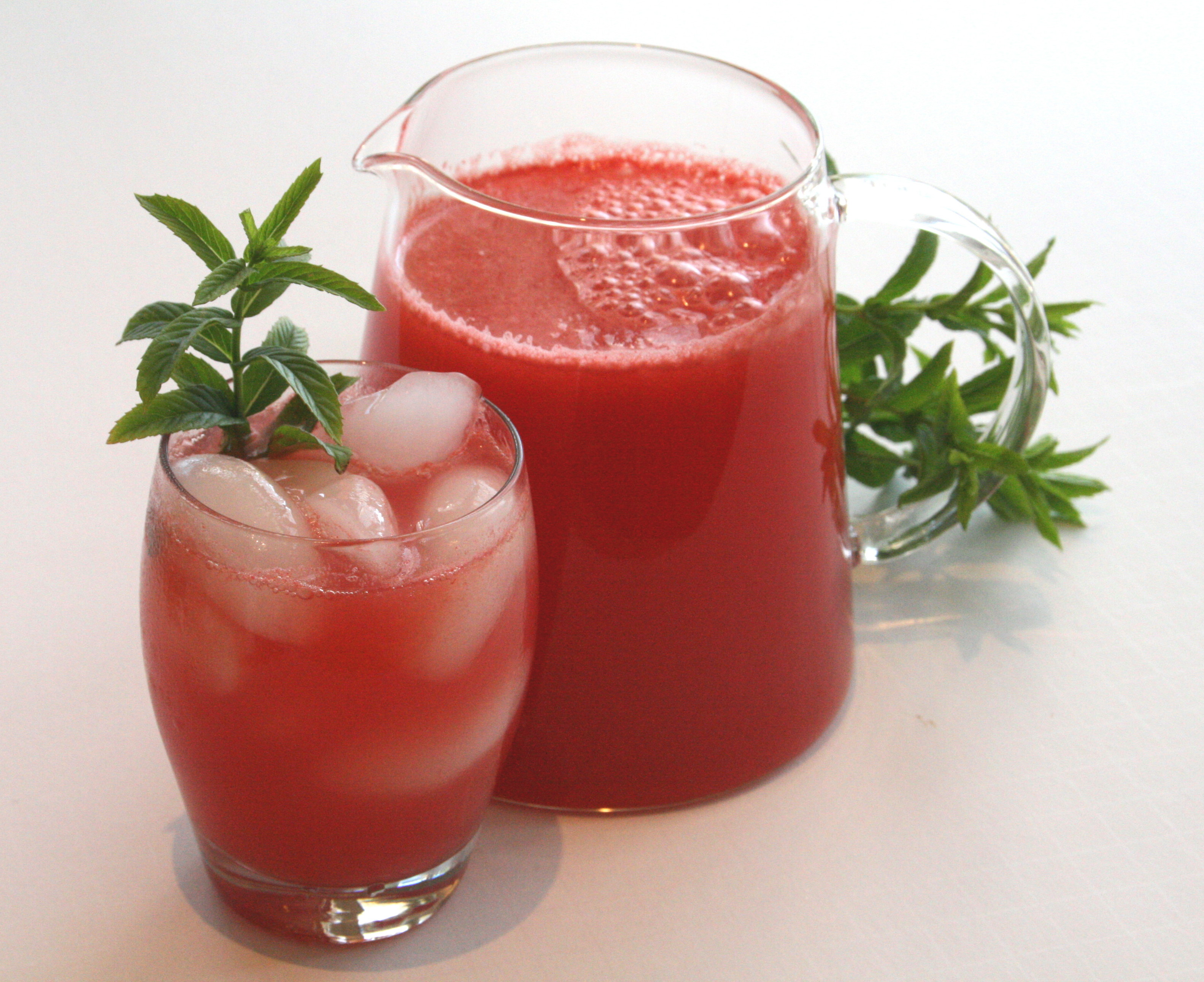 Agua Fresca Watermelon Lemonade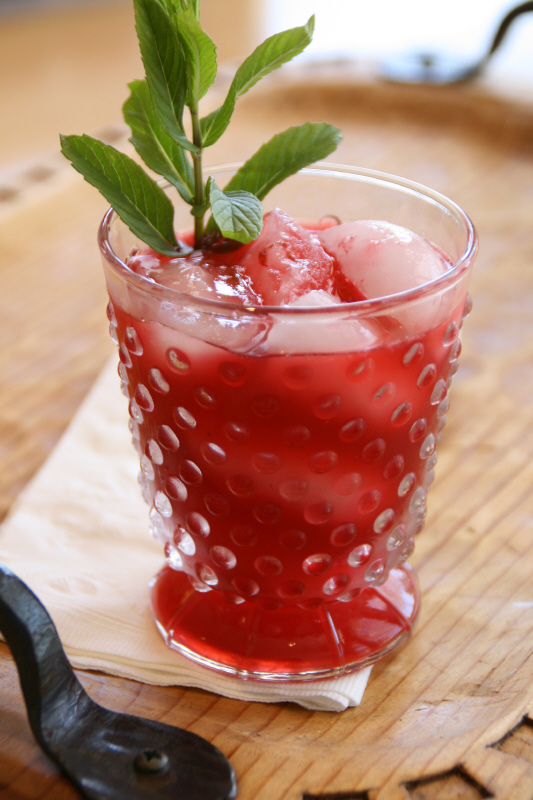 Blackberry Lemonade
Thanks for visiting…are you hungry for more? Follow Shockingly Delicious on…
FACEBOOK | PINTEREST | INSTAGRAM | TWITTER
…for all the latest recipes, ideas and updates!
This post may contain affiliate/referral links. It is a way for this site to earn advertising fees (at no cost to you) by advertising or linking to certain products and/or services that I approve and prefer. Thank you for using my affiliate link to shop, so I can continue to bring you shockingly delicious recipes!