Print This Post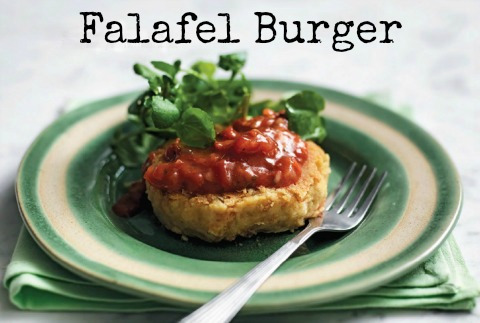 Last month may have been National Vegetarian Awareness Month, but I'm still on the bandwagon with as many meatless meals as I can muster.
Weeknights can be a particular challenge because sometimes there just doesn't seem time to roast vegetables and do more complicated cooking techniques to coax the most out of our vegetables and ensure we aren't missing the meat.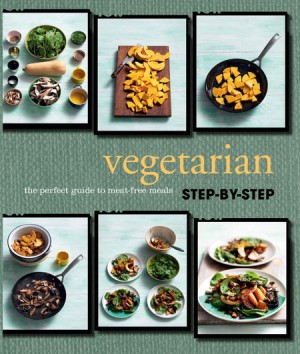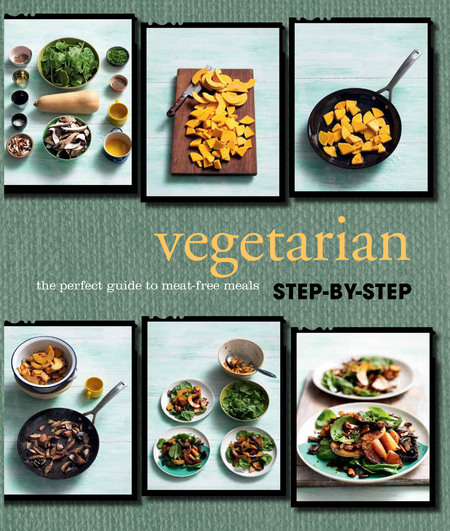 To my rescue has come the most inventive, creative and visual cookbook I've seen in a long time. Called "Vegetarian Step-by-Step: The Perfect Guide to Meat-Free Meals" (Parragon/LOVE FOOD; $12.99), this has 60 recipes told in photos more than words.
In fact, there are precious few words in here, other than ingredient lists, concise instructions, a table of contents and index. There's not even an intro to each recipe! If you like the photo of the finished dish, you don't need words to convince you to make it.
It's perfect for visual learners, but also for anyone who appreciates not only a well done, cleanly styled photo with every recipe, but a picture with each important step along the way. This is a book beginning cooks can follow (college student gift?), and experienced cooks can fall in love with.
It's not a stuffy old-fashioned book featuring tedious nut loaves, but rather highlights the sort of fare we eat these days — soups, salads and light meals, everyday dishes for the whole family, plus some special occasion treats. The step-by-step photography goes a long way towards guaranteeing success. I rely on it for  inspiration, for ideas to boost the vegetarian element in my family's mixed diet, and, frankly, to get a healthy dinner on the table on busy days.
Let's take the Falafel Burgers, shall we? A coupla cans of cooked chickpeas, a few aromatics and spices from the cabinet, a quick whirl in the food processor and we're slapping these babies together in the time it takes to properly heat the skillet.
Ready? Get the kids to set the table and let's eat!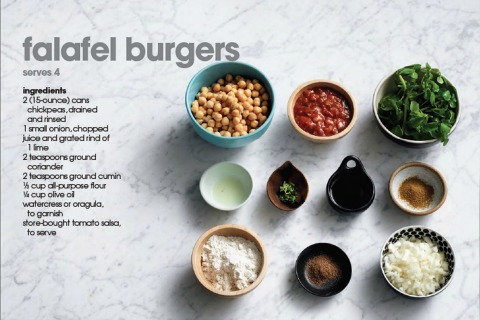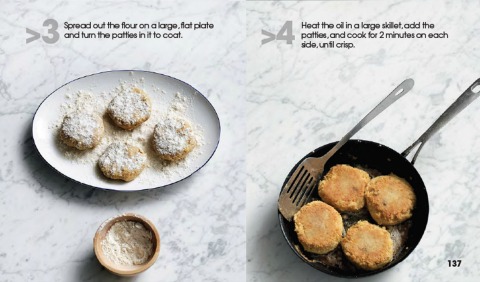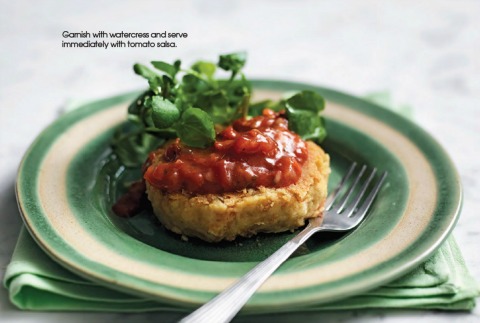 For those who would like a printed recipe instead of simply photos, here you go!
Recipe: Falafel Burgers
Summary: Making a healthy dinner during the week is easy with canned chickpeas, spices and prepared salsa. No one will miss the meat in Falafel Burgers.
Ingredients
2 (15-ounce) cans chickpeas, drained and rinsed
1 small onion, chopped
1 lime, grated rind and juice
2 teaspoons ground coriander
2 teaspoons ground cumin
1/3 cup all-purpose flour
1/4 cup olive oil
Store-bought tomato salsa

Garnish

: Watercress or arugula
Instructions
Put the chickpeas, onion, lime juice and rind, and the spices into a food processor and process to a coarse paste.
Turn out onto a clean work surface and shape into four patties.
Spread out the flour on a large, flat plate and turn the patties in it to coat.
Heat the oil in a large skillet, add the patties, and cook for 2 minutes on each side, until crisp.
Serves 4.
Quick notes
Source: "Vegetarian Step-by-Step" (Parragon/LOVE FOOD)
Variations
Try a fruit salsa with this!
Preparation time: 10 minutes
Cooking time: 6 minutes
Diet type: Vegan, vegetarian
Diet tags: Low-calorie
Number of servings (yield): 4
Culinary tradition: Middle Eastern
Disclosure: Parragon Books LOVE FOOD brand sent "Vegetarian Step-By-Step" for review. Photos and recipe are reprinted with permission from Parragon LOVE FOOD.