Print This Post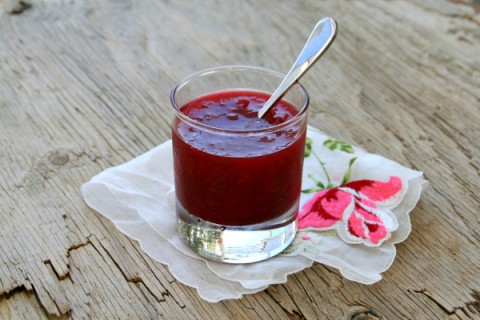 When the fruit flies descend on your summer plums that are sitting so prettily in a bowl on the counter, you know they are ripe enough to use for chutney or jam. I think the fruit fly research lab at Caltech would be jealous of the colony I had going there a few days ago. I was running a veritable condo complex for those critters.
(TMI for a cooking blog? Oh, dear, you must get over it! Fruit flies don't circle around unripe fruit, do they? Case closed.)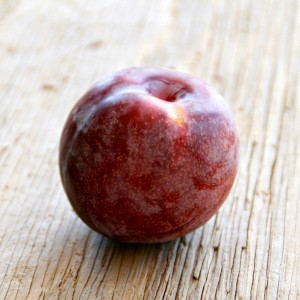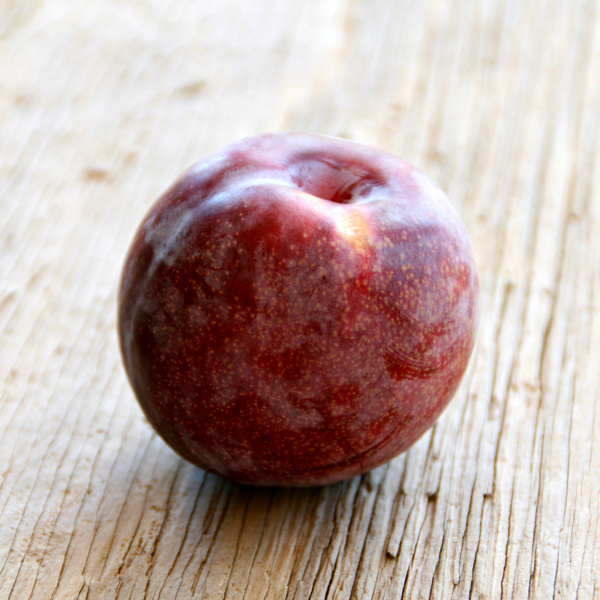 So I washed the plums and set out to seek an interesting chutney recipe.
I found it over at Chocolates & Dreams, where Rituparna, a passionate cook from Delhi, India, has been blogging since 2009. She has previously featured my recipe for Nutella Hot Chocolate on her blog, so I decided to see what delicious recipe I could snag from her in return.
I was tempted by her Potato Spinach Soup because of my love of both of those ingredients. And how popular would I be at home if I made her Thai Coffee Cupcakes? On a very courageous cooking day I would like to try her Palak Paneer and her Coriander Chutney because I always order them in Indian restaurants.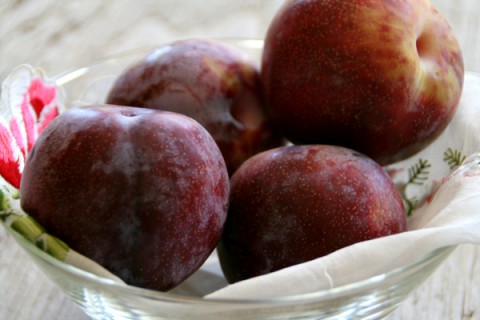 But no, I had a plethora of ripe plums on the counter, so her Plum Chutney was the winning solution! This is the way her mom makes it, a traditional Bengali way, for those who like a tangy chutney.
I made a few alterations to suit myself (less sugar, less pepper, all of the ginger not just the juice, a tiny bit of vanilla, etc.). It's easy, and goes to show you that really, truly, all you need is some super-ripe summer stone fruit and you can have wonderful chutney or jam in less than half an hour.
Recipe: Indian Plum Chutney or Jam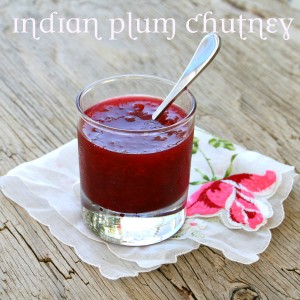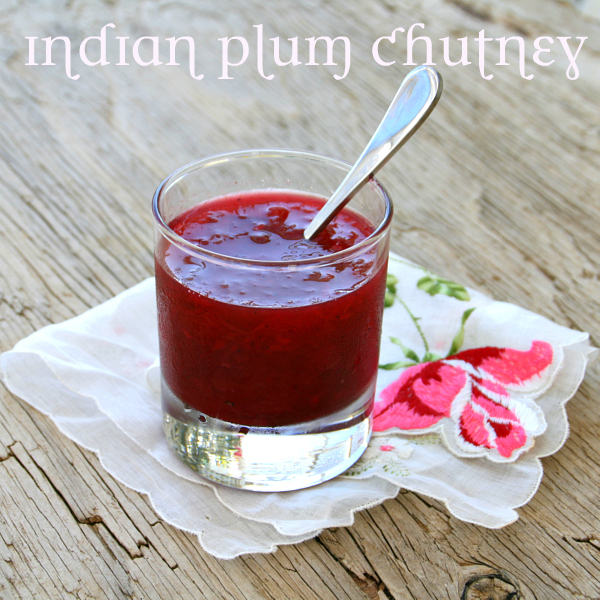 Summary: A lightly gingery, peppery plum chutney makes the most of summer's best stone fruits. Serve with roasted meats, or eat on toast as jam.
Ingredients
8-9 ounces ripe plums (250 grams; 2 large plums or 3-4 small/medium plums)
½ cup water
½ cup sugar
Pinch of kosher salt
1 teaspoon finely minced fresh ginger
A few grinds black pepper (she uses ½ teaspoon but that would be a lot for American taste buds!)
¼ teaspoon vanilla extract (optional)
Instructions
Wash and cut the plums into quarters, discarding the pit. Leave the skin on. Slice plums roughly into a small, heavy saucepan. Add water and bring to a boil.
When it boils, add sugar, salt, ginger, black pepper and vanilla (if using). Let it boil for another 7-10 minutes, uncovered, and stirring occasionally. Adjust heat so it won't boil over. The consistency will be like liquid jelly.
Remove from heat and cool to room temperature.
Rituparna says, "Enjoy on its own or with almost anything you want to pair it with, from spreading it over a piece of toast to mixing it with rice at the end of the meal, which is the traditional Bengali form of eating it. Mixing with cooked rice is like a tangy finish to a delicious meal. The desserts come later. You can also try having it with tortilla chips. We traditionally serve it with fried papad. It is delicious that way."
Source
Adapted from Chocolates & Dreams
The plums/plumcots
These are Honey Punch Plumcots, a variety distributed by Melissa's Produce, and grown by Phillips Farms in California. Honey Punch has dark red skin, gorgeous red flesh, and a wonderful flavor! I was lucky enough to get mine straight from the farmer, but if you see them in your market, don't hesitate to get some!
Preparation time: 5 minutes
Cooking time: 15 minutes
Diet type: Vegan, Vegetarian
Diet tags: Reduced fat, Gluten free
Number of servings (yield): 6
Culinary tradition: Indian (Eastern)

Here are all the recipes I have discovered so far through Secret Recipe Club. All of them are wonderful! 
Aug. 2012: Indian Plum Chutney
July 2012: Pizza Potatoes over Sauteed Spinach
June 2012: Chicken Gyros
May 2012: Orange-Almond Yogurt Cake
April 2012: Chard Lasagna Roll-Ups
March 2012: Lemon-Lime Basil Shortbread Cookies
Feb. 2012: Lemony Pasta with Smoked Salmon and Dill
Dec. 2011: Sweet Potato, Black-Eyed Pea and Broccoli Bowl
Nov. 2011: Santa's Favorite Cookie 
This post is part of the monthly Secret Recipe Club, in which participants are secretly assigned another's food blog to explore and cook from for a month. Today is our "reveal day," in which we 'fess up and share which blog we had.
Thanks, Rituparna, for such a great recipe, and so many delicious options throughout your site!

If you like this recipe and want to save it, pin the image below to your Pinterest board!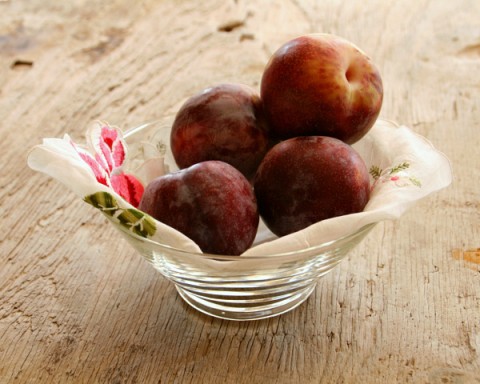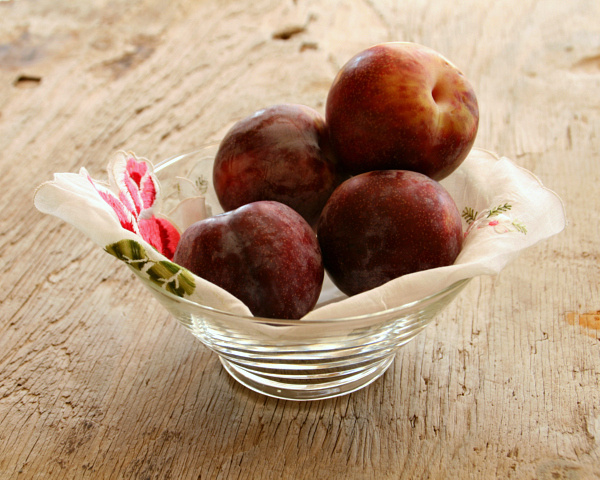 Readers, you can see all of the other Secret Recipe Club deliciousness right below here in the array of photos. Click any of them to be transported to that particular recipe!
Save
Save
Save