Print This Post
Cookbook Review
Nutella Fudge Brownies are rich, fudgy and with only 4 ingredients (Nutella, egg, flour, hazelnuts), the easiest bite you'll make!
We met baker extraordinaire Abby Dodge on Saturday. Now let's tuck into her new cookbook, "Desserts 4 Today: Flavorful Desserts with Just Four Ingredients," (Taunton Press; $17.95).
Confession time: I have, oh, maybe 400 cookbooks stuffing my shelves. So really, truly, do I need another cookbook?
Well, yes, if it is one by Abby Dodge, a gifted baker and baking teacher, who has guided us from the pages of "Fine Cooking" and "Bon Appetit"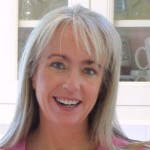 magazines for more than 15 years, and from her own seven cookbooks. (Read more about her in A Baker's Dozen Questions for Goddess of the Oven.)
The premise of D4T is simple, flavorful desserts with only four ingredients. Really, truly, only four!
Not only does it work as a concept, it works in reality, in a busy home kitchen. Less is more, indeed.
My habit is to put yellow Post-its on recipes I would like to cook. When I was done paging through, the book was aflutter with Post-its! A better question might have been what DIDN'T I want to cook from these pages?
Hint: If you have a baking or kitchen enthusiast on your gift list, this would be a good solution. And although it is not billed as a cookbook for children, many of the recipes appeal to all ages, and are simple enough for young teens to tackle.
The star of the book, according to moi, is Nutella Fudge Brownies. Nutella is the delicious hazelnut-cocoa spread that originated in Italy but has successfully stormed the U.S. borders. The recipe is pinging all over the planet, for good reason! You can get the craving, and within half an hour, a batch is baked and out of the oven. It makes 12 bite-size brownies, so that's another plus; there are not so many hanging around that your eating plan is ruined. (Note to self: make sure to buy the BIG jar of Nutella at Costco! And if you have a jar hanging around, this is a great way to use a jar of Nutella!)
Whatever recipes you choose from this book, from idea to mouth, they are all fast, easy and most importantly, delicious!
Here's a quick visual tutorial on the easy Nutella Fudge Brownies:
Nutella Fudge Brownies
From "Desserts 4 Today: Flavorful Desserts with Just Four Ingredients," by Abby Dodge (Taunton Press; $17.95)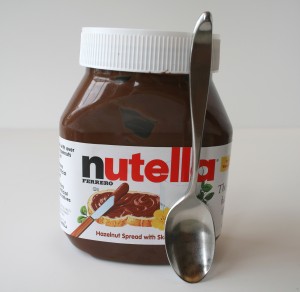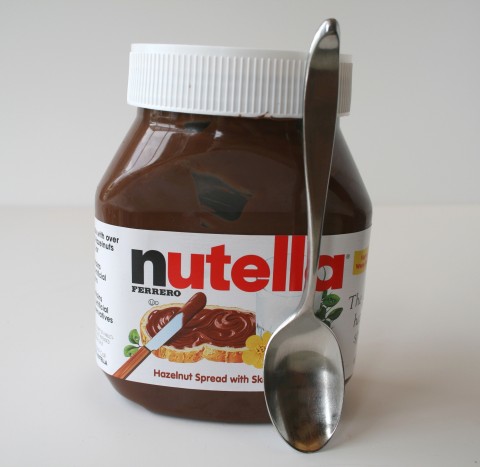 1/2 cup Nutella spread
1 large egg
5 tablespoons all-purpose flour
1/2 cup chopped hazelnuts

(can omit nuts if your children don't like them, says moi! or use chopped smoked almonds for a change of pace!)
Heat the oven to 350 degrees. Line a 12-cup mini muffin pan with paper or foil liners.
Put the Nutella and egg in a medium bowl and whisk until smooth and well blended. Add the flour and whisk until blended.
Spoon the batter into the prepared muffin tins (about 3/4 full) and sprinkle with the chopped hazelnuts.
Bake until a pick comes out with wet, gooey crumbs, 11-12 minutes. Set on a rack to cool completely. Serve immediately or cover and store at room temperature for up to 3 days.
Makes 12 brownies.
Pin the image below on your Pinterest board to save this recipe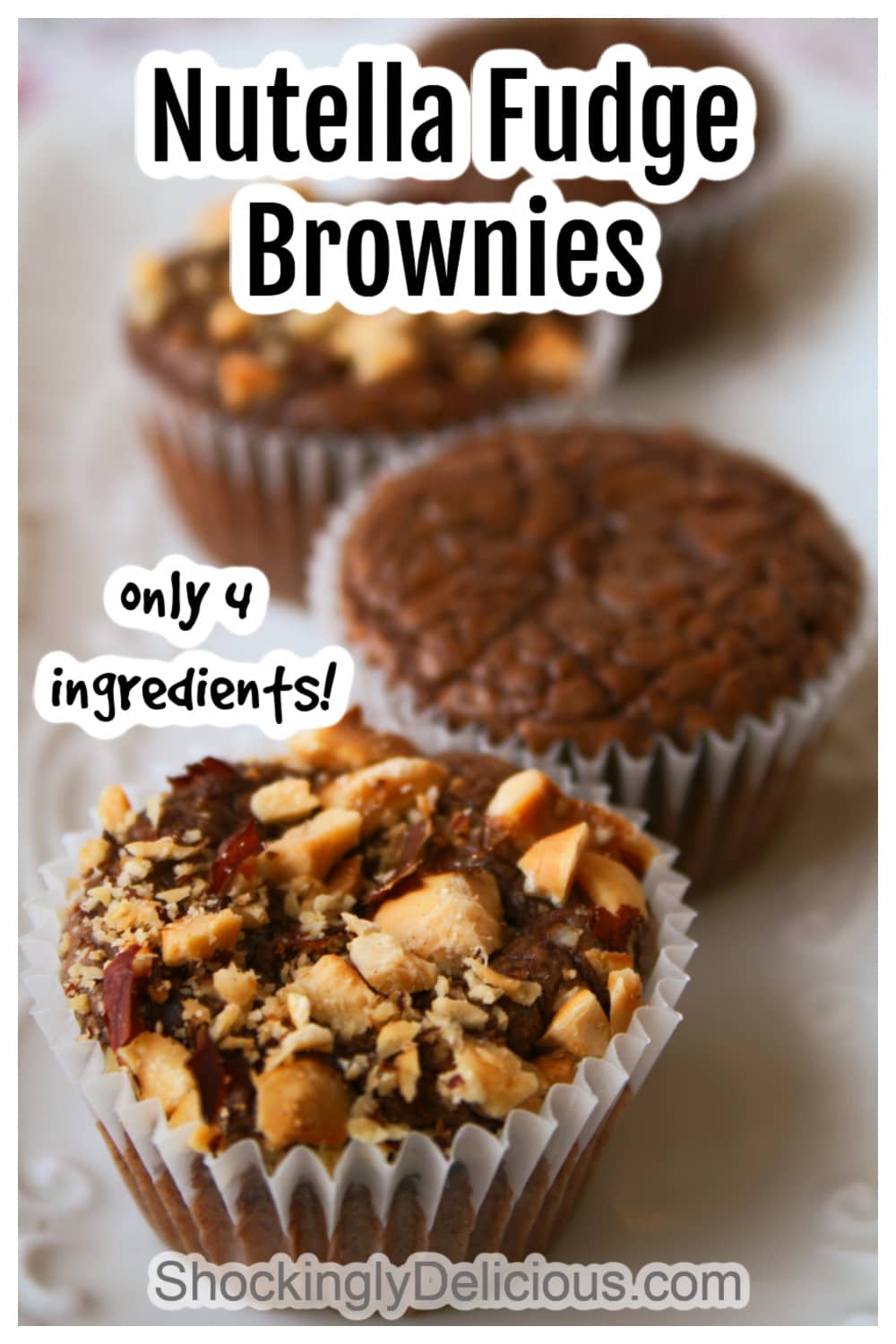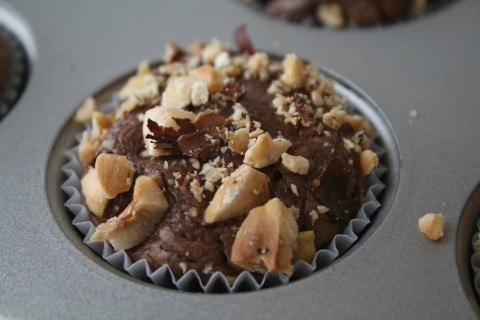 Disclosure: A review copy of the book was provided to me by the publisher. All opinions are my own and there was no compensation for this review.
Thanks for visiting…are you hungry for more? Follow Shockingly Delicious on…
FACEBOOK | PINTEREST | INSTAGRAM | TWITTER
…for all the latest recipes, ideas and updates!
This post may contain affiliate/referral links. It is a way for this site to earn advertising fees (at no cost to you) by advertising or linking to certain products and/or services that I approve and prefer. Thank you for using my affiliate link to shop, so I can continue to bring you shockingly delicious recipes!