Print This Post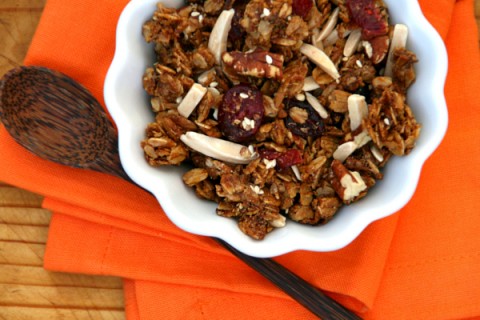 Skillet or stovetop granola is one of the latest Internet memes – a concept that spreads widely via the Internet.
It's been like a little mosquito, buzzing invisibly around my ear, annoying me, demanding my attention with that sing-song whine. Finally, a version I saw on the blog Baking and Creating with Avril came right out and bit me.
This is the one I had to make!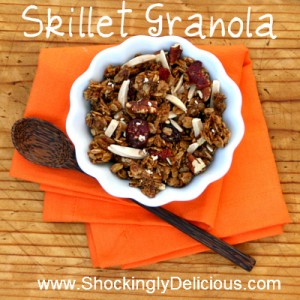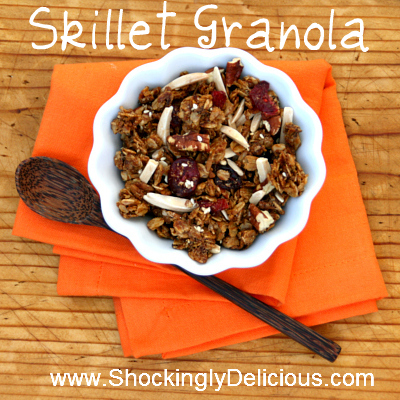 As I explored Avril's blog, which was my assignment this month for the Secret Recipe Club, I found a few other temptations:
Her Pineapple Zucchini Bread looks divine as a way to use up the couple of stragglers from my garden, Pumpkin and Black Bean Soup would be comforting and perfect for fall, and her Baked Spaghetti with Spinach and Cheese has my beloved greens in my beloved pasta with my beloved cheese – what could be more targeted to my taste buds?
But no, that mosquito bite – Skillet Granola – demanded to be itched!
It solves a couple of issues for me:
I can use my favorite oats (see ingredient note at the bottom; you could source your own gluten-free oats if you need to).
I don't have to stand in the kitchen stirring the mixture every 10 minutes for an hour in the oven.
I can put in or leave out whatever ingredients we happen to favor/dislike at any given time.
Score!
Recipe: Skillet Granola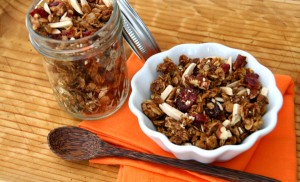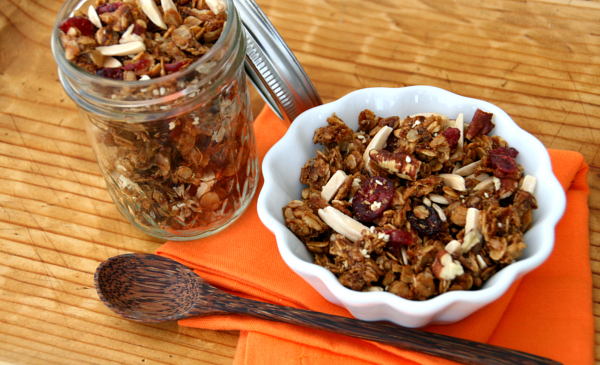 Summary: A lightly sweet, toasty, crunchy granola chock full of fruit, nuts and seeds, to get your day started right. It's also a great snack!
Ingredients
1/4 cup light olive oil
1/4 cup honey (or you could use maple syrup)
2 tablespoons brown sugar
1 teaspoon vanilla extract
1/2-¾ teaspoon ground cinnamon
2 cups old fashioned rolled oats (not quick oats) * see note below
1/2 cup dried cranberries (or could use raisins, currants, chopped dates or dried apricots)
¼ cup slivered almonds
¼ cup toasted chopped pecans
2 tablespoons ground flax
1 tablespoon toasted sesame seeds
1 tablespoon sunflower seeds
Instructions
In a large skillet, add oil, honey, brown sugar, vanilla extract and ground cinnamon and heat on medium, stirring occasionally. Allow mixture to come to a boil (it will look foamy), and stir in oats, coating thoroughly.
Cook over low heat for 8-10 minutes, stirring frequently, until oats are light brown and toasted. Watch carefully so the sugars don't burn. You will likely get a whiff of toasting oats as they cook.
Remove from heat and add oats to a large mixing bowl. Allow them to cool 15-30 minutes; oats will crisp up as they cool. When entirely cool, break apart into clumps, add rest of ingredients – cranberries, almonds, pecans, flax, sesame seeds and sunflower seeds – stir and pour into a jar or container with a tight-fitting lid. Store in pantry.
Makes about 3 cups.
Source
Source: Adapted from this recipe at Baking and Creating with Avril.
Ingredient notes
*I prefer the Silver Palate Thick & Rough Oatmeal. These oats are sturdy and tasty! Use whatever brand you prefer.
Coconut is a love-it-or-hate-it ingredient for some, so I leave it out and add it to my own portion at serving time. That way I don't ruin the batch for those who dislike it.
This would be a great nutrient- and calorie-dense snack for ultralight backpacking or to take along when surfing.
Meme?
"Internet meme (say it meem) is a concept that spreads via the Internet. The word meme was coined by Richard Dawkins for his 1976 book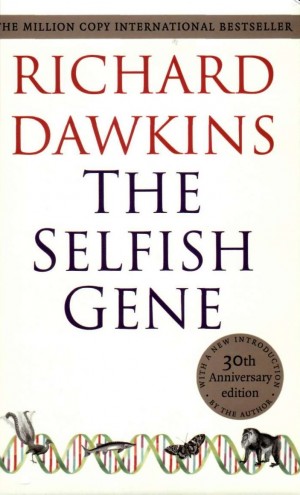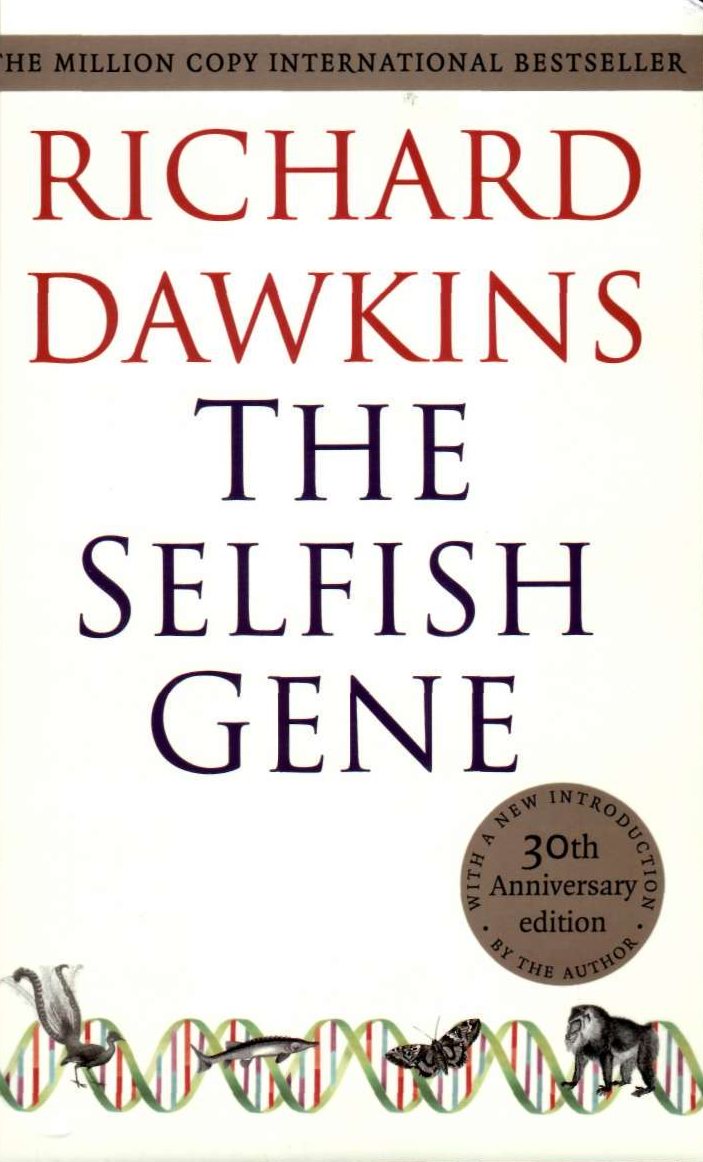 "The Selfish Gene," although his concept refers to a much broader category of cultural information. An Internet meme may take the form of a hyperlink, video, picture, website, hashtag, or just a word or phrase, such as intentionally misspelling the word "more" as "moar" or "the" as "teh." The meme may spread from person to person via social networks, blogs, direct email, news sources, or other web-based services. An Internet meme may stay the same or may evolve over time, by chance or through commentary, imitations, parody, or by incorporating news accounts about itself. Internet memes can evolve and spread extremely rapidly, sometimes reaching world-wide popularity within a few days." [From Wikipedia]
Preparation time: 10 minutes
Cooking time: 10 minutes
Cooling time: 30 minutes
Diet type: Vegetarian
Number of servings (yield): 4-6
Culinary tradition: USA (General)
Readers, you can see what other cooks in the Secret Recipe Club made this month, right below here in the array of photos. Click any of them to be transported to that particular recipe!