Print This Post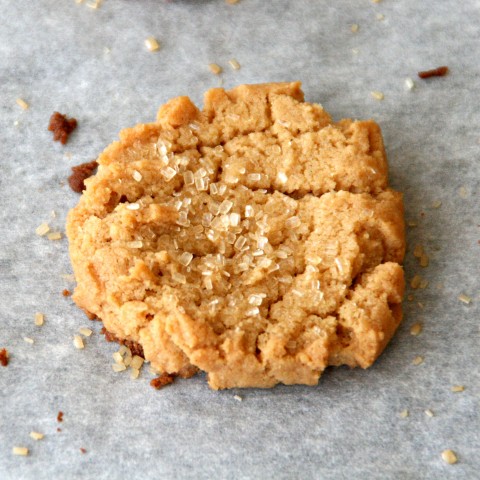 Rediscovering an old recipe is like running into a long-lost friend, isn't it? You're so happy to meet up unexpectedly, and you wonder why you let the friendship lapse.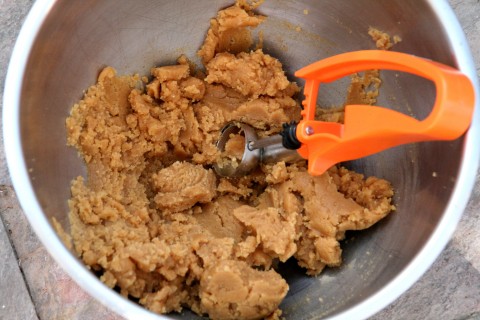 It was that way when I ran across this old recipe for a flourless peanut butter cookie. Some 20 years ago, back in the early '90s when I first heard about it, I made it as a lark, thinking a cookie without flour couldn't possibly work as well or taste as good as one with.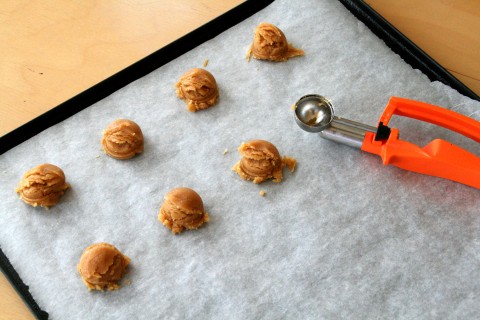 Wrong and wrong. I recall making them numerous times back then, but of course, there are lots of recipes to try, and so little time, so I kept moving on to the next new thing.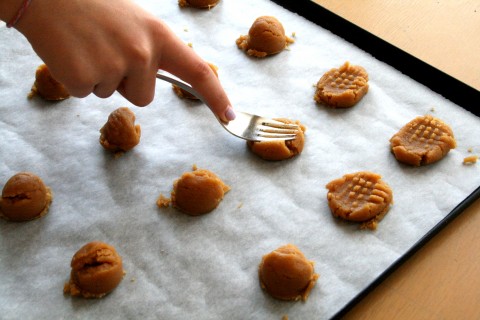 Yesterday when I ran across this and immediately turned on the oven to make a batch, it struck me that in today's world, this isn't just a whimsical recipe, but one that might delight those who can't eat flour, or those following a gluten-free diet. Today, the important factor is what is missing from it.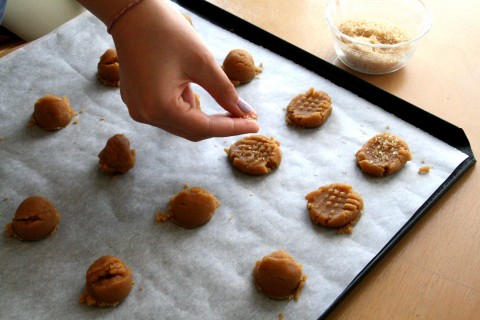 Voila…I present 5-Ingredient Gluten-Free Flourless Peanut Butter Cookies!
Whatever you call them, put a batch in the oven now. I challenge you to detect the missing flour.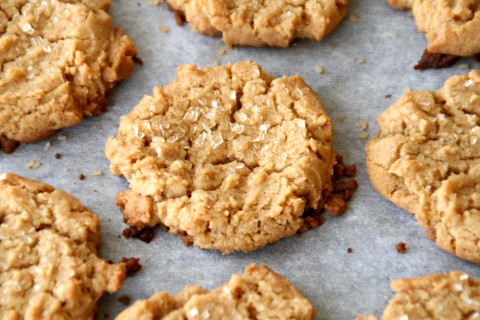 Recipe: 5-ingredient Gluten-Free Flourless Peanut Butter Cookies
Summary: Improbable as it seems, you can make an extremely delicious peanut butter cookie without any flour. You just need 5 simple ingredients, and a gluten-free dessert is a mere 15 minutes away.
Ingredients
1 egg
1 cup granulated sugar
1 cup creamy peanut butter (Jif, Skippy or your favorite commercial brand)
1 teaspoon vanilla extract
½ teaspoon baking soda
Garnish: coarse sugar crystals (I used raw washed sugar crystals)
Instructions
Heat oven to 350 degrees. Place parchment paper on a baking sheet and set sheet aside.
Using electric mixer, blend all ingredients (except sugar crystals for garnish) together for 1 minute or so.
Use a cookie scoop or spoon to portion tablespoon-sized balls of dough, and place them on parchment-lined baking sheet. You could roll these into balls if you like, but it is not necessary if you want to skip that step. Press top of each cookie with fork tines twice crosswise to form a classic crosshatch pattern.
Sprinkle tops of unbaked cookies with coarse sugar crystals or additional granulated sugar if desired. (Yes, you should desire this.)
Bake for 11 minutes. Allow cookies to cool on baking pan at least 5 minutes (they are fragile until cooled). Remove to a rack and cool completely.
Store in an airtight container.
Makes 32 cookies about 2 1/2 inches in diameter each.
Variations
You could toss in some chocolate chips for variety, if you like!
Preparation time: 7 minutes
Cooking time: 11 minutes
Diet tags: Gluten free
Number of servings (yield): 16 (2 cookies per serving)
Culinary tradition: USA (General)
My rating 5 stars:  ★★★★★