Print This Post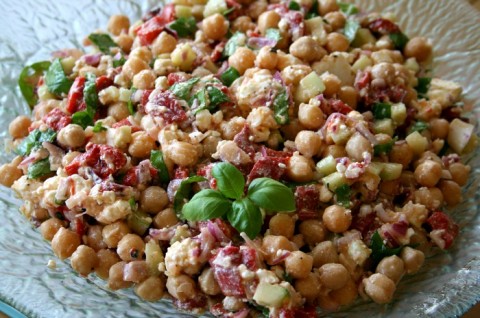 I have 450+ cookbooks in my lifelong collection, so it might be safe to say I can be a bit jaded when it comes to cooking tomes. (Eeeeek, can we still be friends if you know I hoard cookbooks?)
Lots of them are pretty — some even supermodel gorgeous — a few of them are bibles, some act as resources; others provide inspiration if not exact recipes. Some were written by friends and colleagues, and a few are so authoritative on a single subject that they earn their spot on the shelf during tomato/lemon/panini/chocolate season. As you can tell, I might have a teensy problem getting rid of cookbooks. They are all like children…beautiful, charming, compelling and valuable in their own way.
But every once in awhile, a new book comes along that catapults immediately to favorite-child status. That is the book "Herbivoracious," and the subtitle nearly says it all: "A flavor revolution, with 150 vibrant and original vegetarian recipes."
Written by Michael Natkin, this is a book for all eaters, vegetarian or not. As he says, "Labels don't matter. If you want to eat a meatless meal tonight, I want to make sure it is hearty, beautiful and absolutely delicious."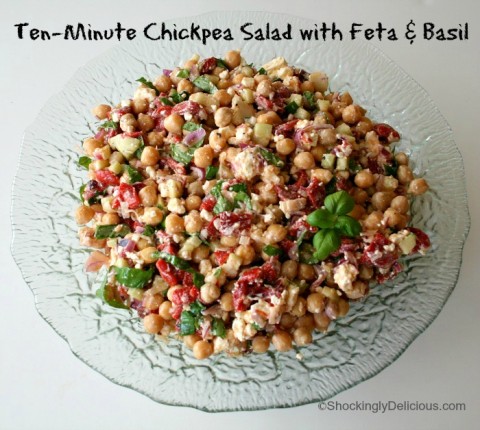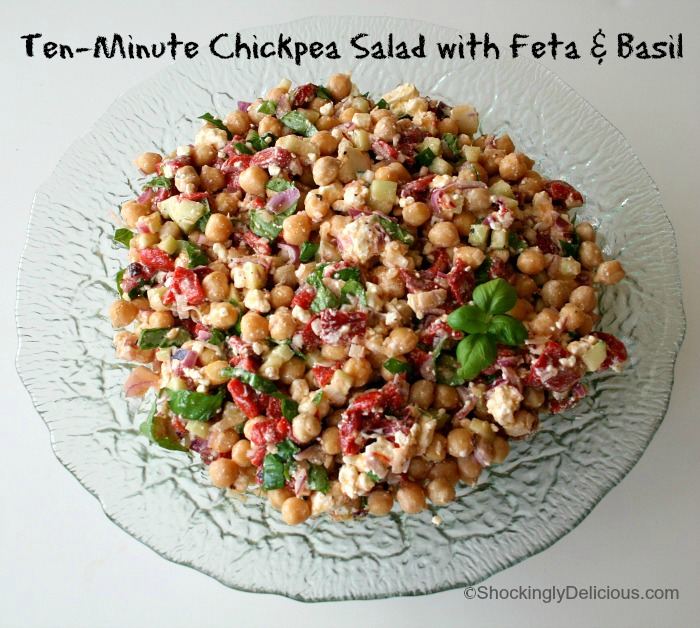 There is no bland food to be seen here; much of it sports global flavors. I have a dozen or more bookmarks in it already, and I can't wait to make his Brussels Sprout and Apple Hash, the Caramel-Cooked Tofu (how good does THAT sound?), or Sicilian Spaghetti with Pan-Roasted Cauliflower. When the corn comes in, his Spicy Corn and Potato Stew is on my menu. My friend Teri reports that she made his Black Bean Soup with Orange-Jalapeno Salsa and his Classic Chopped Salad to acclaim at her house. I want her to make his Chickpea Fritters and invite me over. (Teri, are you listening?)
And if you're worried that it's all side dishes and you'll be left wondering what's actually for dinner, don't fret. There are more than 40 main courses hearty enough to satisfy. In truth, I have used the book not only for my meatless meals, but because we are omnivores, it's been a simple matter to add grilled chicken or another animal protein when that's what I want.
So when I needed a fast, sure-fire delicious salad for an upcoming Food Bloggers Los Angeles meeting, I turned to this book to rescue me. Bringing food to a food blogger potluck is like making dinner for your boss or your in-laws. You will be judged. And you know it.
So I let Natkin rescue me with his no-cook, 10-minute, pantry-staple delight of a salad. If you like chickpeas (aka garbanzo beans), jarred roasted red peppers and feta, this one is for you. It also holds up well in the refrigerator if there are leftovers, and it makes a fine lunchbox item to fight over the next morning. Trust me on that fighting part.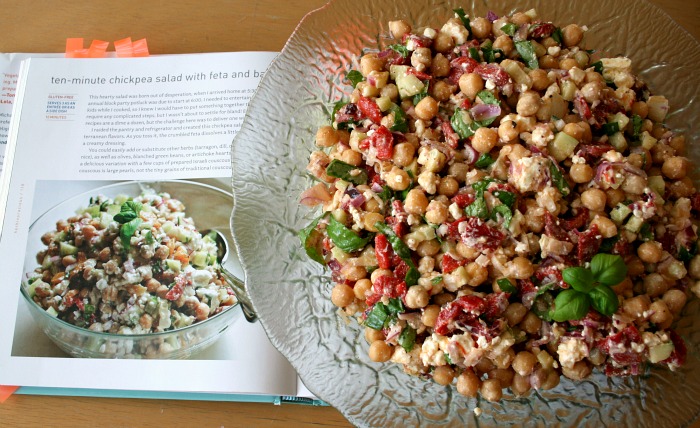 I like how the dish turned out just as it looked in the picture, too. Nothing is more annoying than to follow a recipe and have your dish look nothing like the target photo. Natkin's photography in the book is beautiful, but it is also unadorned and accurate – both pluses to me.
The recipe below represents my simple changes to increasing the salad a bit to accommodate additional mouths to feed.
Put this one in your rotation as the days heat up.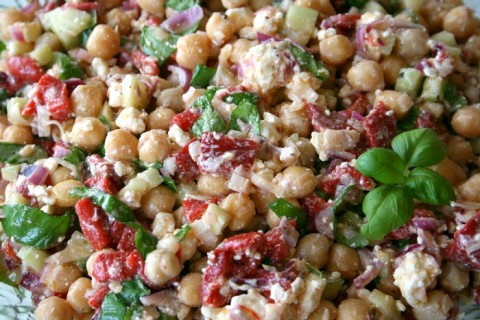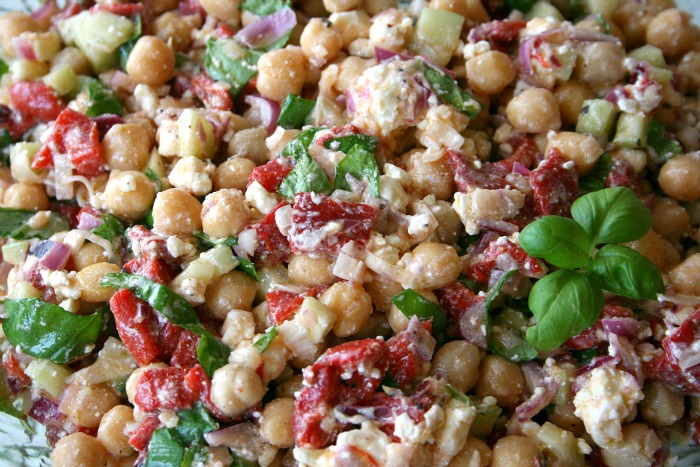 And put that book on your shopping list or wish list, right now.
Recipe: Ten-Minute Chickpea Salad with Feta and Basil
Summary: Made easily with a few pantry ingredients and a new fresh things, this tasty vegetarian salad can be quickly assembled for a fast weeknight meal.
Ingredients
3 (15-ounce) cans organic chickpeas, rinsed and drained
Three-quarters of a red onion, finely diced
1 cucumber, peeled, seeded and finely diced
1 jar roasted red peppers, coarsely chopped (I used a 15.5-ounce jar of Melissa's Fire Roasted Sweet Red Bell Peppers; msrp $4.99) 
2 garlic cloves, crushed and minced
5 tablespoons fresh lemon juice (I used Meyer lemon juice)
6 tablespoons extra-virgin olive oil
12 ounces feta, crumbled
1 handful fresh basil leaves, torn
Kosher salt
Freshly ground black pepper
Instructions
In a large salad bowl, combine the chickpeas, onion, cucumber, roasted peppers, garlic, lemon juice and olive oil. Toss well to combine. Add feta and basil and toss again to combine.
Taste and add salt and pepper as needed. Depending on how salty your feta is, you might not need any salt.
Serve right way, or refrigerate for up to a few hours.
Serves 4-5 as an entrée, or more as a side dish.
Preparation time: 10 minutes
Diet type: Vegetarian
Number of servings (yield): 4-5
Culinary tradition: Italian
My rating 5 stars:  ★★★★★