Print This Post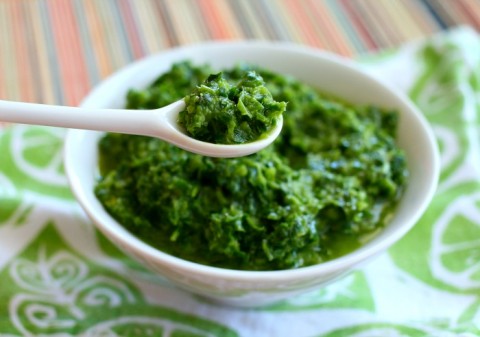 If you have an interesting, quick, fresh sauce in the refrigerator, you can rescue almost anything that needs help.
For example, if your grilled protein (chicken, fish, steak, tofu?) is just sitting there on the plate, give it a little bit of a goose with a Chimichurri Sauce — a fresh green parsley, oregano and garlic sauce popular in Argentina. I think of it as Argentinian pesto.
Come to think of it, Chimichurri Sauce would also enliven your grilled cheese sandwich, your steamed vegetables, your morning fried eggs and your plop of polenta or mashed potatoes.
See what we did here? We took a classic condiment and reimagined it into a savory savior, a salsa slather, a scrumptious sauce.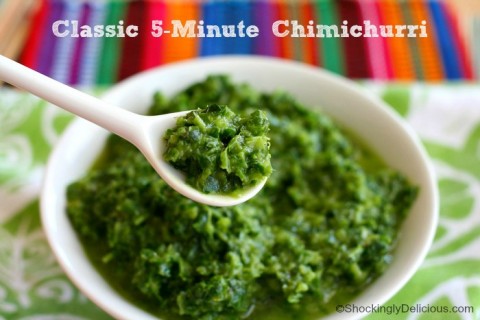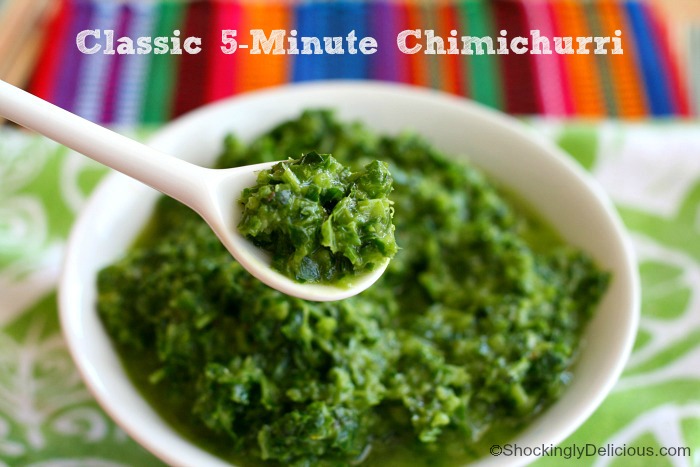 Let's call it the superhero of seasoning.
And then let's call everyone for dinner!
Recipe: Classic 5-Minute Chimichurri Sauce
Summary: An Argentinian garlicky parsley salsa found all over South America and served with grilled meat – a perfect accompaniment to pretty much anything!
Ingredients
1 cup firmly packed parsley, thick stems trimmed
3-4 garlic cloves (I used 4)
1/4 of a white or brown-skinned onion
2 tablespoons fresh oregano (or 2 teaspoons dry) (I used oregano from my herb garden)
5 tablespoons olive oil (I used Arianna Trading Co. Organic, raw, unfiltered extra virgin olive oil)
1 tablespoon apple cider vinegar
1 tablespoon lemon juice (I used Meyer lemon juice)
Scant 1/2 teaspoon sea salt
Freshly ground black pepper
1/4 teaspoon red pepper flakes, optional (I used this!)
Instructions
Pulse parsley, garlic and onion in a food processor or chopper until finely chopped. Pulse in remaining ingredients, taste, and adjust seasoning if necessary.
Makes about 1 cup. Store in a lidded container in the refrigerator.
Use to marinate or top steak, chicken, fish or vegetables, or sauce polenta, potatoes, sandwiches or eggs. Let your imagination soar!
Quick notes
My Secret Recipe Club creations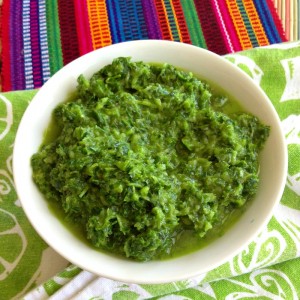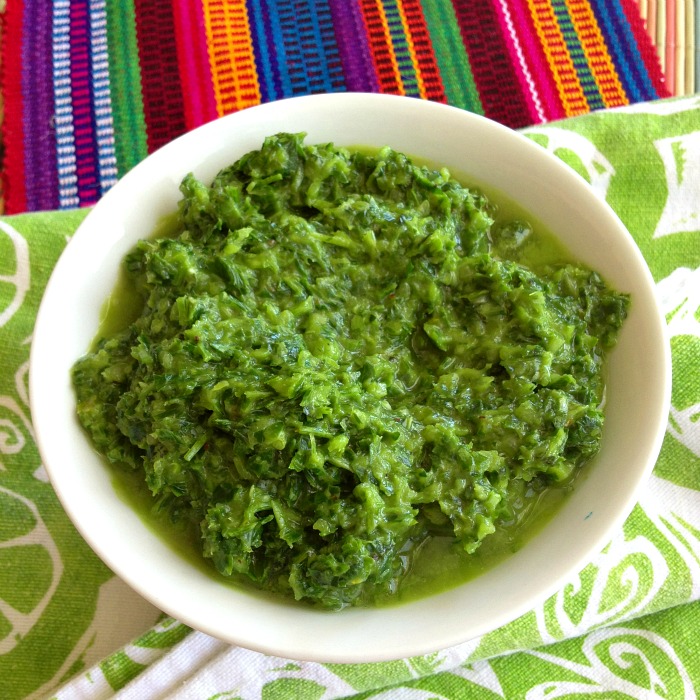 Here is a list of what else I have made for the Secret Recipe Club since I joined the group. Check it out!

Disclosure: Arianna Trading Company sent the olive oil for recipe testing. 
Preparation time: 10 minutes
Diet type: Vegetarian, vegan
Diet tags: Gluten free, Raw
Number of servings (yield): 8-10
My rating 5 stars:  ★★★★★ 
I found this recipe on the fun blog 84th & 3rd . It's a lively site, written by JJ, who lives in Sydney, Australia, and has a world view that matches mine: "I make stuff, bake stuff and write stuff. And really, as long as there is cake and tea no one will get hurt," she says. She also tells us "food should be fun, healthy should not mean boring, and if all else fails pie makes everything better."
Amen, sistah!
I bookmarked her Smokey Chilli-Lime Hummus, and her Genius Goat Cheese Icing looks aptly named (really, go check that one out; mind blown!). Her "almost recipe" of Fig, Feta, Tahini & Thyme on a brown rice cake is a brilliant lunch!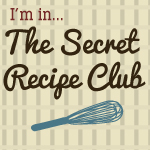 I enjoyed exploring JJ's blog this past month as part of my assignment from Secret Recipe Club. I am on a bit of a Down Under roll, because last month I was also assigned an Aussie blogger. It works for me!
Join us in the Secret Recipe Club this month for some delicious eats, from JJ's blog and many others!
You can see what other cooks in the Secret Recipe Club made this month, right below here in the array of photos. Click any of them to be transported to that particular recipe!