Print This Post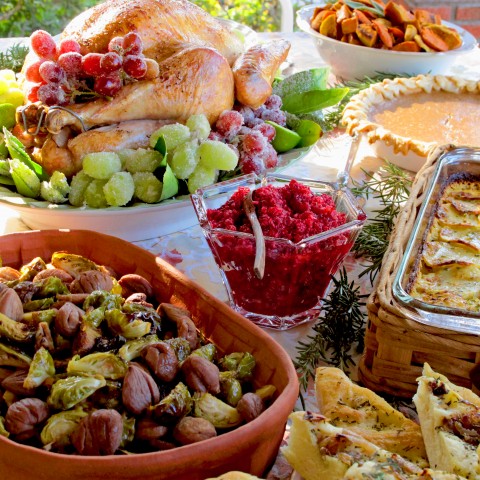 It's a week away, and I'll bet you need a couple of suggestions for what to serve for Thanksgiving dinner!
I can take or leave the turkey (except for the crispy skin…that's ALL MINE! Oh, and the dark meat…that's ALL MINE too!).
For me, the side dishes are the stars, from appetizers to dessert. 
Here is a selection of side dishes and desserts that I hope will float your Thanksgiving boat! Click the links to get the recipes.
APPETIZERS




DRINKS
CRANBERRY SAUCE & CONDIMENTS
BREADS
STUFFING
SIDE DISHES
SALAD and GREEN VEGETABLES
DESSERTS
Hope that gives you some ideas for your own feast! And if something doesn't make the cut for Thursday, save the idea for turkey leftovers in the days following.
Happy Thanksgiving everyone!