Print This Post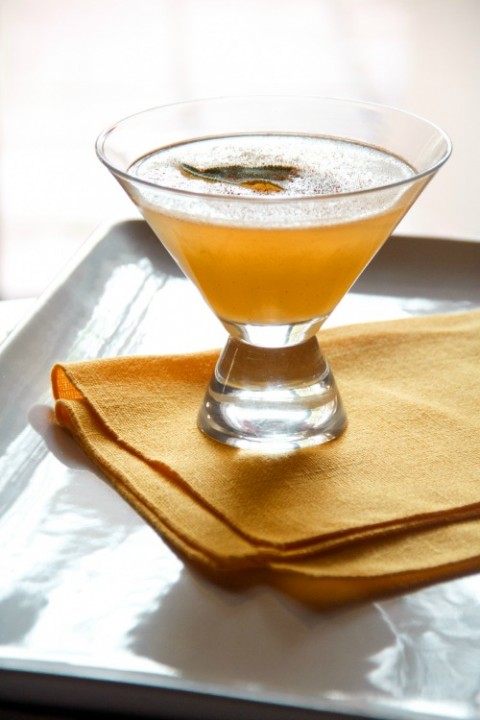 There are people in life who are cooler than you, sexier than you, more stylish than you. (Or, rather, than me.)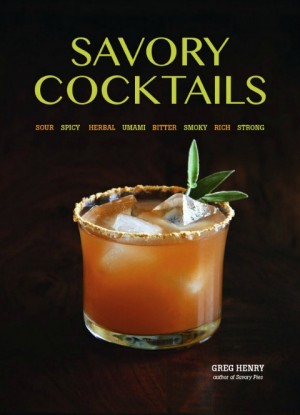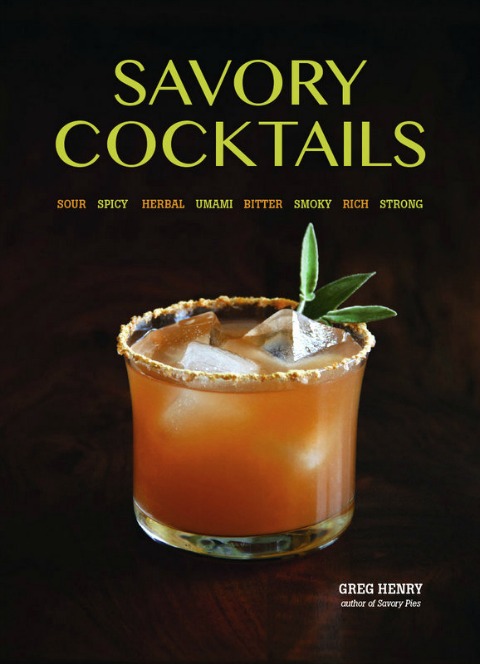 Thank God one of them, Greg Henry of the blog SippitySup, is my friend. Whenever I am near him, I dream that some of his cool will rub off on me.
Luckily, his second cookbook, the new "Savory Cocktails," (2013; Ulysses Press; $16.95) is on my counter, waiting for 5 p.m., because now I can be as stylish as he is every cocktail hour.
"Move over, sweet. Cocktail aficionados are mixing up creative concoctions that are herbaceous, smoky and strong," the back cover promises. "Sour. Spicy. Herbal. Umami. Bitter. Rich. Strong" the front cover says seductively. (Is that a boyfriend, or a drink, we're talking about?)
I'm in, and what an entertaining, wild ride this is!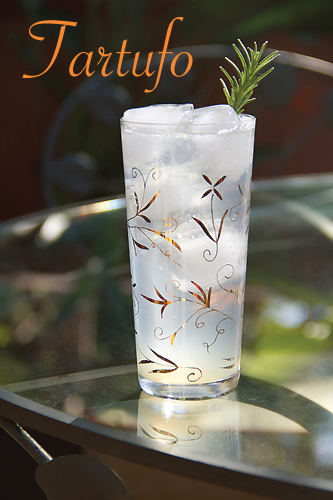 Savory cocktails? He promises we are in the midst of a cocktail renaissance, with drinks becoming more sophisticated and savory. Today's bartenders reach for unexpected ingredients – herbs and spices – and employ techniques such as infusions and purees to create cocktails in a new category to challenge and expand the palate.
I made the Tartufo, flinty with dry gin, lemon juice and a rosemary sprig, warmed by truffle honey. Earthy, truffle/mushroomy cocktail? A resounding yes.
I intend to make the Dead Glamour with my beloved tequila reposado, Campari, cardamom bitters and an herbaceous amaro, just as soon as I locate an amaro (a class of bitter Italian digestifs). Note to self: Trip to liquor store. While I'm there, I might also pick up an Aperol, which he assures me is the darling of the cocktail world, but is also new to me. See, I count on Greg to keep me current.
Greg says the Cool Revival (topped with dill and lemon meringue) from the bar Drago Centro in downtown L.A. exemplifies how "the demand for all things fresh, seasonal and local has carried over from the kitchen to the bar." He calls it a "culinary cocktail." I want one.
The Scofflaw? I just like saying that word. With rye, white vermouth, green Chartreuse, lemon juice and orange bitters, it's a savory take on the original from Harry's Bar in Paris.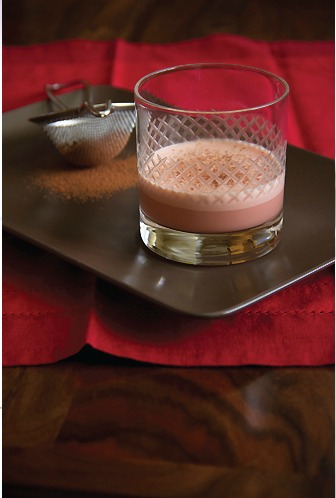 The Better with Bacon might appeal to those in the bacon-all-the-time fan club, and the Campari Alexander sounds like a wonderful dessert to me – all Campari, crème de cacao, heavy cream dusted with cocoa powder, "which helps this drink taste just like dirt. Really good dirt," Greg advises. I'm ready to get dirty.
Meanwhile, let's start off with the Winter Squash – a culinary take on a cocktail with the surprise of butternut squash. This comes from Phoebe Wilson, co- owner of The Dogwood Cocktail Cabin in Crested Butte, Colorado.
Does this count as a vegetable?
Before you get the butternut and your cleaver, though, write this book down on your gift-giving list. You're going to make some people very happy — and very cool — come December.
Recipe: Winter Squash Cocktail
Summary: Winter spices and warm roasted butternut squash are infused into vodka, creating a drink with deep, earthy sugar and spice flavors.
Ingredients
1 small butternut squash (about 1 pound)
1 (750 ml) bottle vodka
2 tablespoons / 1 fluid ounce simple syrup

(see recipe below)

1 tablespoon / 1⁄2 fluid ounce freshly squeezed lemon juice
1 tablespoon / 1⁄2 fluid ounce freshly squeezed lime juice
1 sage leaf, as garnish
1 big pinch ground cinnamon, as garnish
1 big pinch freshly grated nutmeg, as garnish
Instructions
Make the infusion

: Place the oven rack in the center position and preheat the oven to 450°F. Place the whole butternut squash on a baking sheet and bake until blistered and soft enough that you can easily pierce the skin with a knife, about 1 1⁄2 hours. Remove from the oven and set aside until cool enough to handle but still quite warm.
Cut the squash in half lengthwise and scoop out the seeds and fibers from the center. Pull off the skin and cut the flesh into 2-inch chunks. Place the pieces in a large, nonreactive container or Mason jar. Add the vodka while the squash is still warm; this will help the infusion process. Cover and set aside in a dark area for 5 days, swirling the mixture occasionally.
Taste the infusion; it should have a pronounced sweet squash flavor and be amber in color. If so, strain the liquid through a wire-mesh sieve lined with a double layer of damp cheesecloth, discarding the solids. This infusion makes more than you need for just one cocktail, but it can be covered and refrigerated for up to 1 month.

Make the cocktail

: In a cocktail shaker 2⁄3 filled with medium ice cubes, combine 1⁄2 cup of the butternut-infused vodka with the simple syrup, lemon juice, and lime juice. Shake vigorously until well chilled. Strain into a chilled 6-ounce cocktail or martini glass. Float a sage leaf on top. Mix together the cinnamon and nutmeg, and sprinkle lightly on top. Makes 1.
Simple Syrup
1 cup sugar
1 cup water
Stir together sugar and water in a medium saucepan over medium-high heat. Bring to a boil, stirring occasionally, until the sugar is dissolved. Reduce the heat to low and continue cooking until a syrupy consistency is reached, about 4 minutes. Remove from the heat and let stand 30 minutes. Syrup may be refrigerated and stored in an airtight container for up to 1 month.
Makes 1 ¼ cups.
Source
"Savory Cocktails" by Greg Henry. Recipe and photos reprinted with permission from Ulysseys Press. 
Diet type: Vegetarian
Diet tags: Reduced fat, Gluten free
Number of servings (yield): 1
Culinary tradition: USA (General)
Disclosure: The publisher sent a copy of the book for review.