Print This Post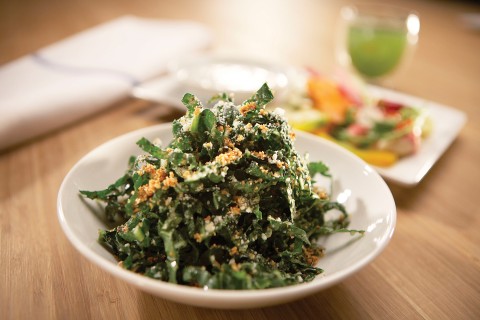 A brand new restaurant in Santa Monica, Calif. hits all the marks – the food is undeniably good for you, the prices are right, the ambiance is casual yet special, the menu has a large and interesting variety so many different palates will be pleased, AND it tastes out-of-this-world good!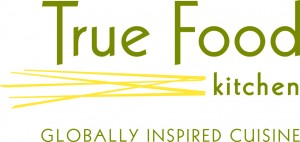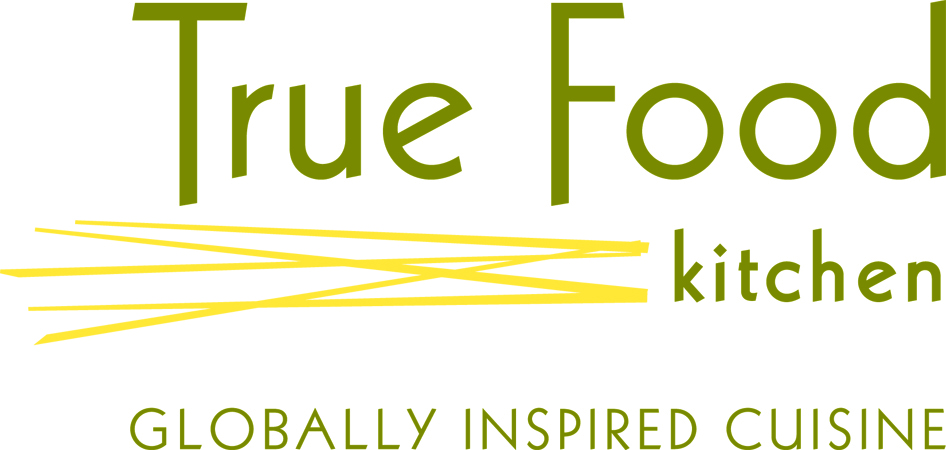 That's quite a collection to get right, immediately out of the starting gate, yet True Food Kitchen manages to do it all extremely well. I would happily return many times to eat my way through this beguiling menu.
A partnership between Phoenix-based Fox Restaurant Concepts and the best-selling healthy living author Dr. Andrew Weil, True Food Kitchen offers what they call a globally inspired seasonal menu, featuring high-quality, locally-sourced ingredients with a health and fitness bent. Fish is wild-caught, chicken is free-range, dairy is minimal, veggies and grains are abundant, and nutrition is paramount.
It will also be a boon for foodies with dietary restrictions, because menu items are helpfully marked with a GF for gluten-free, a V for vegan, or a VEG for vegetarian. Dairy-free options are also noted. You can check out the menu here if you like.
The Santa Monica location is the fourth True Food Kitchen (the other three are in Arizona and Newport Beach), and is on the first floor of the newly-remodeled shopping center Santa Monica Place.
My husband, son and I ate there on a Saturday night in May, and we truly enjoyed every single dish we chose.
Let's run through our dinner. I'll pause while you drool.
And for dessert…
While I really enjoyed my Miso Glazed Black Cod, the side dishes at a restaurant are often what thrills me most. And so it was with the star of the side dish show (for me anyway), the Tuscan Kale Salad. Fresh, bright green and packed with flavor, this one was hard to keep from snitching off my husband's plate. I should have just ordered my own bowl of it! Whether for Meatless Monday or any other day of the week, this one's a winner.
Luckily for us, the restaurant is willing to share the recipe.
VIDEO VERSION: If you would like to see Dr. Weil and chef Michael Stebner of True Food Kitchen show you how to make the salad, watch this video. 
Tuscan Kale Salad
True Food Kitchen
4-6 cups Italian black kale, loosely packed, sliced leaves, midribs removed (called Lacinato, "dinosaur," or cavolo nero)
Juice of 1 lemon
3-4 tablespoons extra virgin olive oil
2 cloves garlic, mashed
Salt and pepper, to taste
Hot red pepper flakes, to taste
2/3 cup grated Pecorino Toscano cheese (Rosselino variety if you can find it) or other flavorful grating cheese such as Asiago or Parmesan
½ cup freshly made bread crumbs from lightly toasted bread
DIRECTIONS:
Whisk together lemon juice, olive oil, garlic, salt and pepper, and a generous pinch (or more to taste) of hot red pepper flakes. Pour over kale in serving bowl and toss well. Add 2/3 of the cheese and toss again. Let kale sit for at least 5 minutes. Add bread crumbs, toss again, and top with remaining cheese.
Santa Monica Place, 1st floor (not in the 3rd floor food court!)
395 Santa Monica Place, Suite 172
Santa Monica, CA 90401
P: 310.593.8300
Hours:
Monday-Thursday: 11 a.m. to 10 p.m.
Friday: 11 a.m. to 11 p.m.
Saturday: 10 a.m. to 11 p.m. (brunch served until 3 p.m.)
Sunday: 10 a.m. to 9 p.m. (brunch served until 3 p.m.)
Disclosure: My meal was provided by the restaurant at no cost to me. My opinions are entirely my own and I was under no obligation of any kind.