Print This Post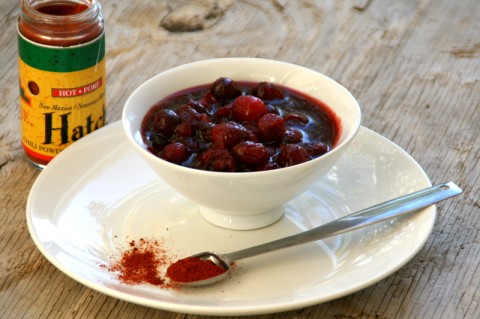 If I am going to tear myself away from my favorite Best Ever Hall of Fame Cranberry Sauce, and my second favorite Fresh Cranberry-Ginger Relish,  which was a finalist in a recipe contest, then it had better be for something equally good.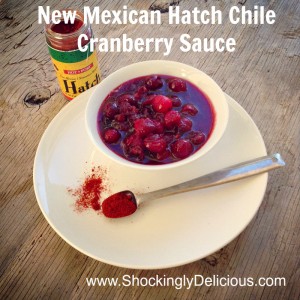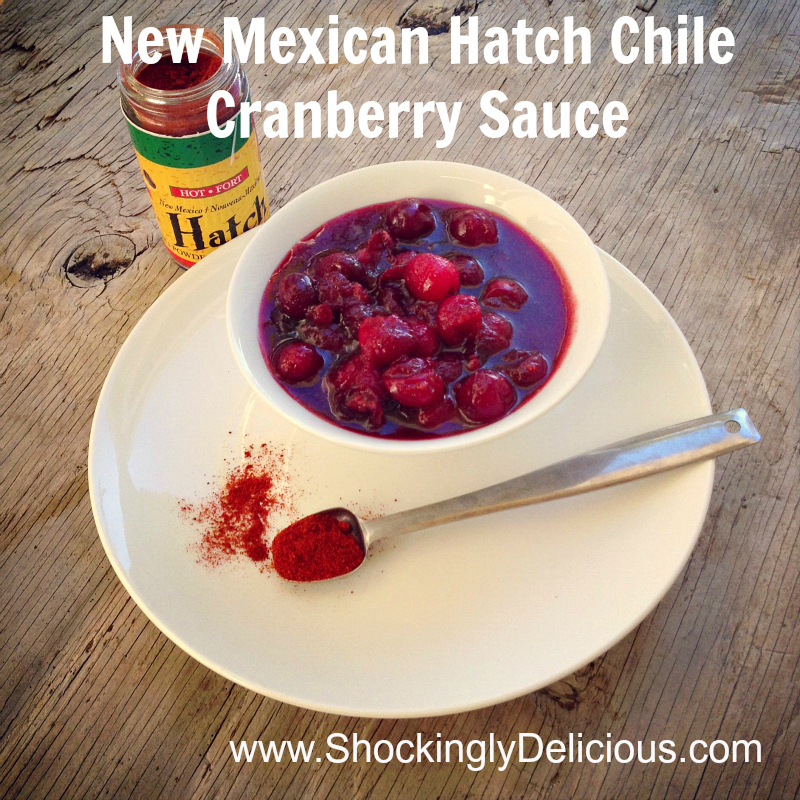 This new cranberry sauce is a doozy, in all the right ways. Spicy with New Mexican Hatch chile powder, aromatic with shallots and garlic, and finished with a few other warm spices and orange zest, this is a total winner!
I have made it already, and I had to hide it in an unmarked bag at the back of the fridge, just to get it to next Thursday's Thanksgiving Day feast.
Buy a bag of cranberries today, get some chile powder, and let's get rolling on this one. As with all cranberry sauces, it will benefit from a few days (or a week) in the refrigerator.
Recipe: New Mexican Hatch Chile Cranberry Sauce
Summary: Sweet, spicy, slightly hot and deeply flavored, this Hatch Chile Cranberry Sauce takes Thanksgiving's ubiquitous condiment to new heights.
Ingredients
1 teaspoon olive oil
1 shallot, peeled and finely minced (about 2 heaping tablespoons)
2 garlic cloves, crushed
1 teaspoon Don Enrique Hot Hatch Chile Powder (or use your preferred chile powder)
1/4 teaspoon ground cumin
1/4 teaspoon ground cloves
1/4 teaspoon ground allspice
1/4 teaspoon ground cinnamon
1 1/4 cups granulated sugar
3/4 cup water
1 (12-ounce) bag fresh cranberries, rinsed and any mushy berries discarded
Zest of 1 orange (orange part only)
Instructions
In a heavy saucepan, heat oil and sauté shallot until softened and beginning to brown, for 2-3 minutes. Add garlic and sauté for another minute. Add chile powder, cumin, cloves, allspice and cinnamon, stir and cook until spices smell fragrant, another 30-60 seconds.
Add sugar and water and cook, stirring often, until sugar dissolves, syrup is clear and comes to a rolling boil, about 2-3 minutes. Add cranberries to boiling syrup and continue cooking, uncovered, just until they begin to pop, about 2-3 minutes (set the timer). Be careful not to cook them too long or they will get mushy.
Remove the pot from the heat, stir in orange zest and cool to room temperature, uncovered. Ladle into clean jars or plastic containers, label and refrigerate until serving time.
Makes about 2 1/2 cups sauce, enough to serve 6-8.
Cook's trick
Make two batches and stick one jar of it in the back of the refrigerator, to be discovered two months later. It will be an utterly delicious cook's treasure!
Don Enrique Hatch Chile Powder
Fresh Hatch chiles are prized for their flavor, but are only available for a short time each year from August-September.  The Don Enrique brand has taken the fresh Hatch chiles, dried them and pulverized them into chile powder, so we can have it all year long, in mild, medium or hot, for $2.99. Although Hatch are green when fresh, they turn red when dried. If you can't find the Hatch powder at your grocery store, you can order it right from the source.
Preparation time: 10 minutes
Cooking time: 10 minutes
Diet type: Vegetarian, Vegan
Number of servings (yield): 6-8
Culinary tradition: USA (Southwestern)
My rating 5 stars:  ★★★★★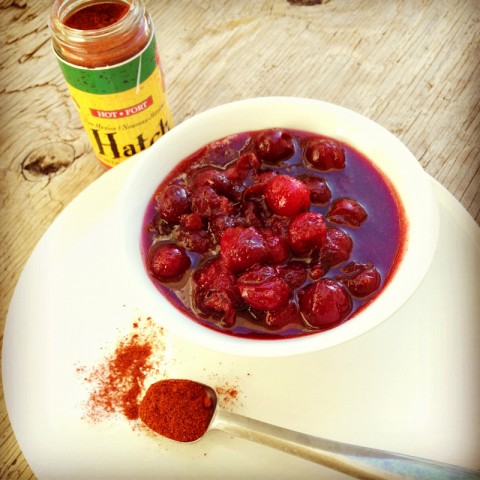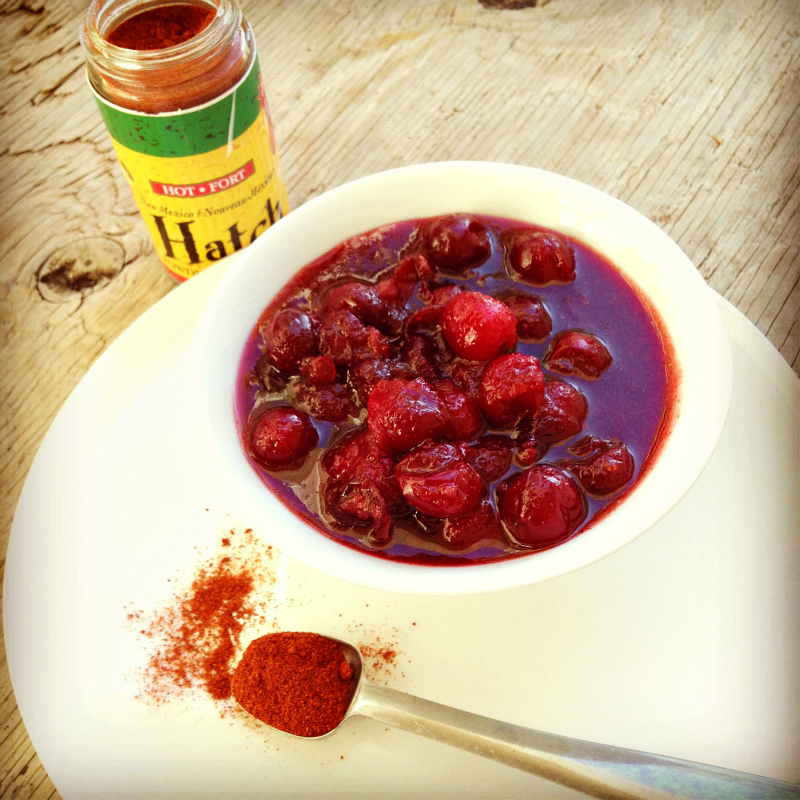 A sample of Don Enrique Hatch Chile Powder was provided by the company for recipe testing.