Print This Post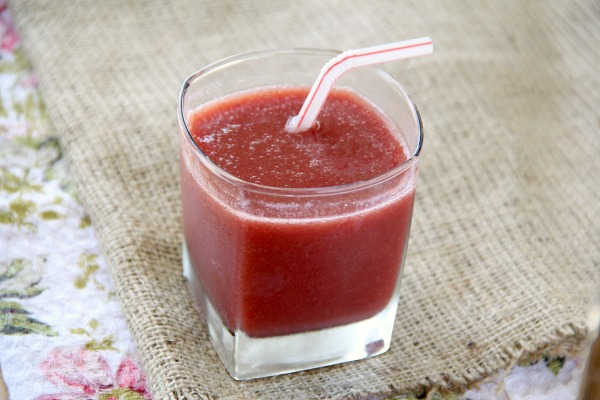 A sale on those mini watermelons that are sometimes marketed as "personal watermelons" (because you can probably eat an entire one by yourself!) prompted today's breakfast smoothie.
At $1.88 each, four of these babies jumped into my cart effortlessly.
What to do with the single one remaining after my son wolfed down three of them?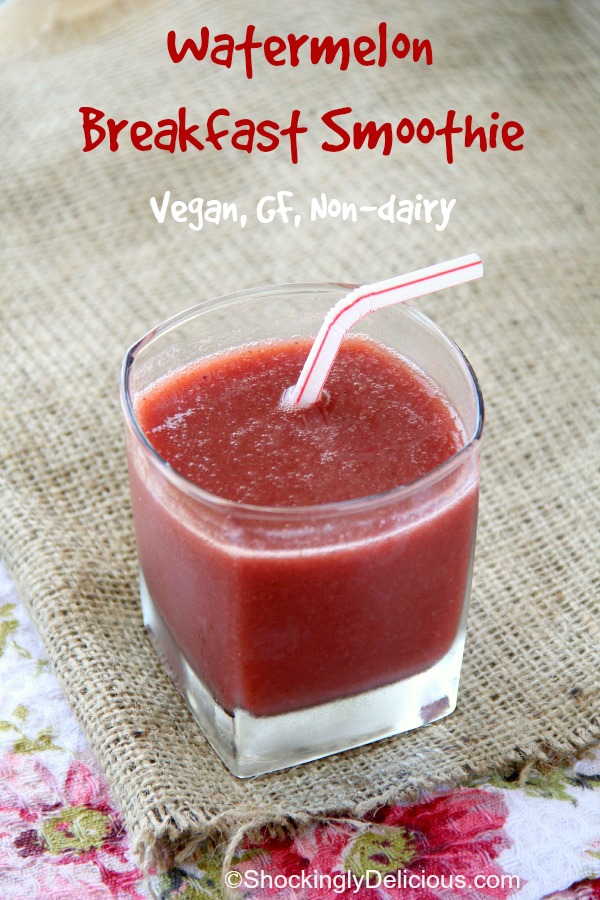 This naturally sweet, healthy, fruity smoothie – a wonderful way to start the day — employs ready-to-eat baby beets as the secret ingredient to amp up nutrition AND make it redder. 
Recipe: Watermelon Breakfast Smoothie
Summary: Four fruits and vegetables, including watermelon and baby beets, make this red smoothie a healthy and sweet breakfast.
Ingredients
Instructions
Add all ingredients except coconut water to a blender container. Whirl on high for a minute or more until well combined. Add a couple of ice cubes and whirl again. If it is too thick for your liking, add a splash of coconut water until the density it as you prefer it for your smoothies.
Serves 2-3.
Shockingly Delicious Smoothie Recipes
Preparation time: 5 minutes
Diet type: Vegan
Diet tags: Reduced fat, Gluten free
Number of servings (yield): 2-3
Culinary tradition: USA (General)
My rating 5 stars:  ★★★★★