Print This Post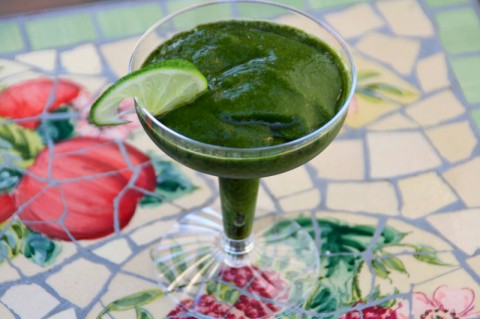 Ellen DeGeneres famously has the best single-word chapter ever written, in her 2011 book, "Seriously…I'm Kidding."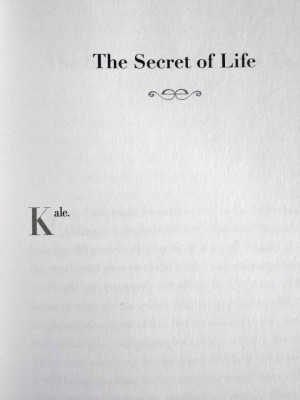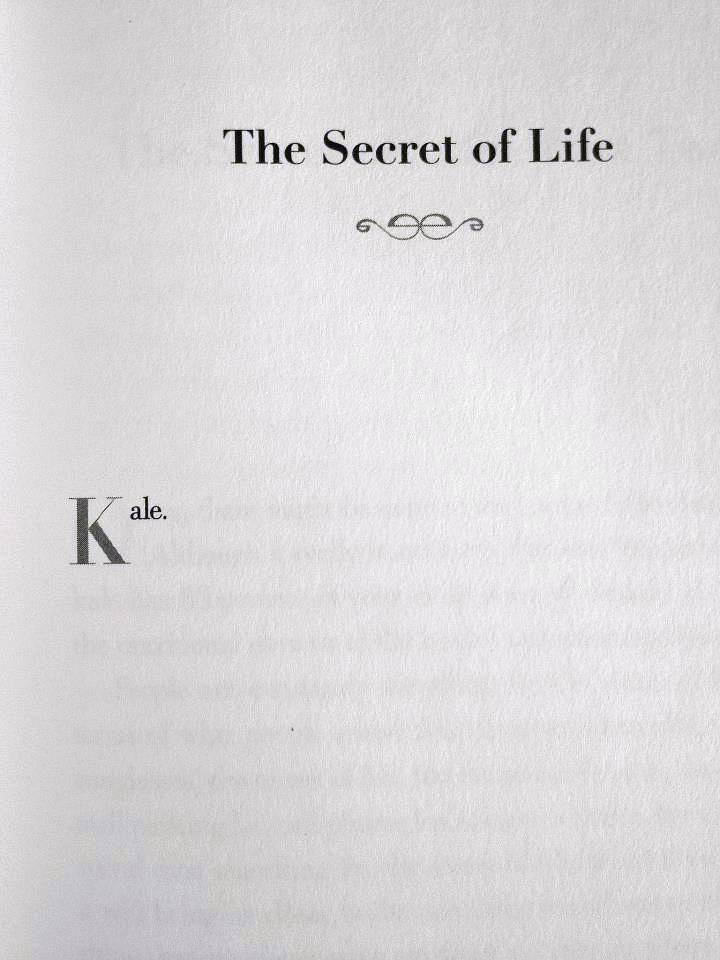 It says "Kale."
I'll see you, Ellen, and raise you one: Kale Margaritas. Boldface, baby!
I tasted these earlier this month at Kale-a-palooza, the all-things-kale party thrown by Food Bloggers Los Angeles. You know food bloggers…they like nothing better than to celebrate the trendy, the healthy and the delicious.
Kale is all three.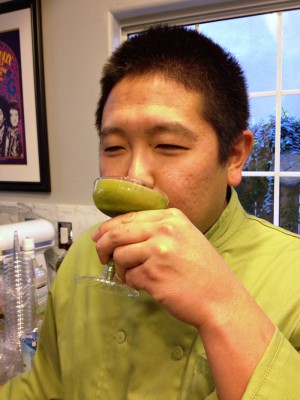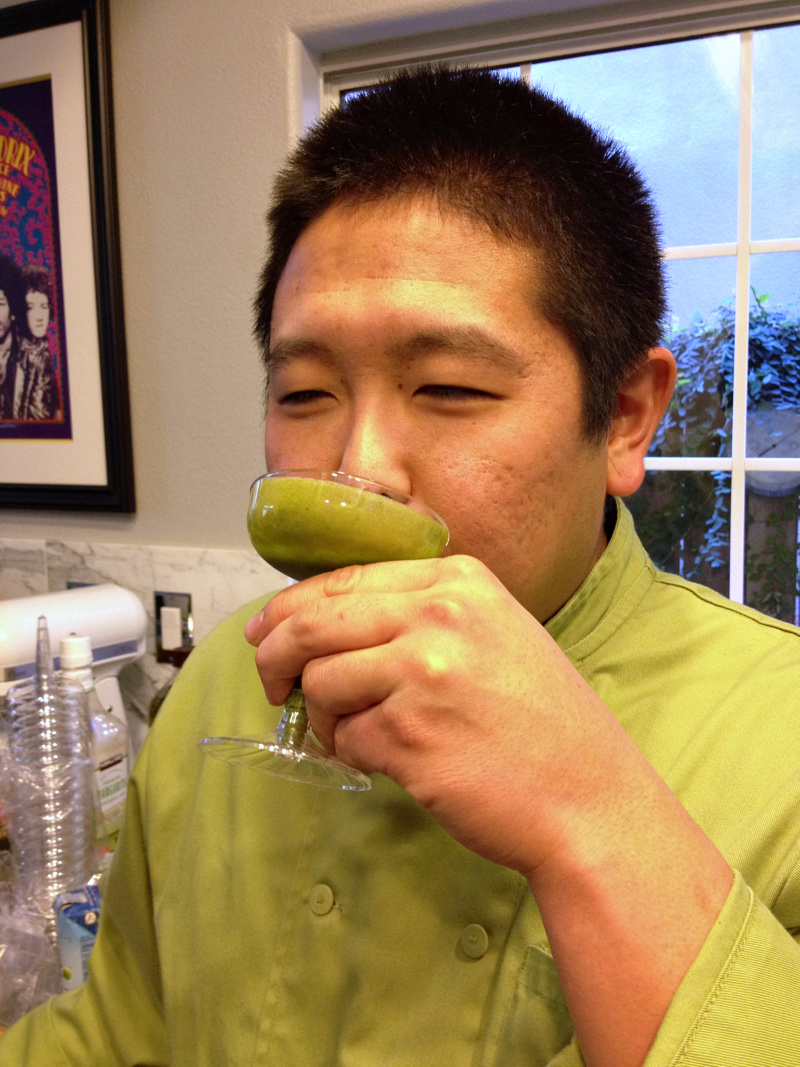 Whirled up in a blender by Chef Garrett Nishimori of Cut `n Clean Greens, these SuperKALE Margarita Smoothies are really green and really good! They would be perfect for watching a football game, serving at a brunch, during the cocktail hour, or pre- or post-workout (without the tequila).
He used the company's SuperKALE Salad Slaw to make them. Triple washed and ready to use, this salad makes it easy to toss together a side dish, or in this case, a kale-tastic beverage.
SuperKALE for the Super Bowl.
I like the symmetry.
Recipe: SuperKALE Margarita Smoothies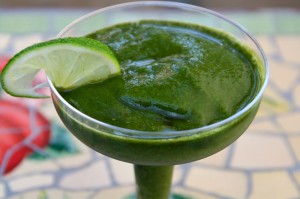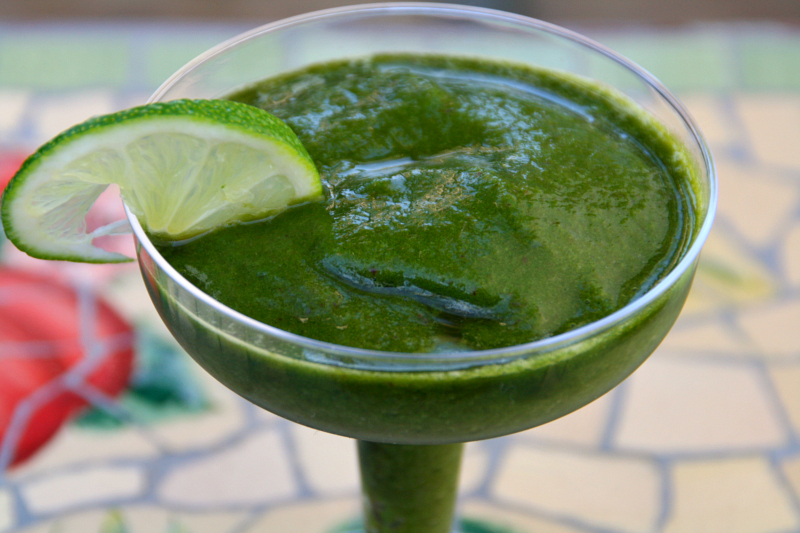 Summary: Intensely green, zippy, refreshing and healthy with kale, these can either be a cocktail (with tequila) or virgin (with coconut water).
Ingredients
3 cups Cut 'n Clean Greens SuperKALE Salad
2 cups frozen mixed fruit such as pineapple, mango and papaya (no strawberries or other red, purple or dark fruit to prevent a brown-colored smoothie)
1 ½ cups bottled margarita mix
¾ cup tequila (or use coconut water for a virgin margarita)
1 cup ice
Instructions
Place all ingredients in a blender and whirl until smooth.
Serve and enjoy!
Yield: 4 (8-fluid-ounce) portions
The kale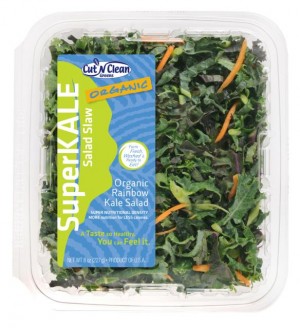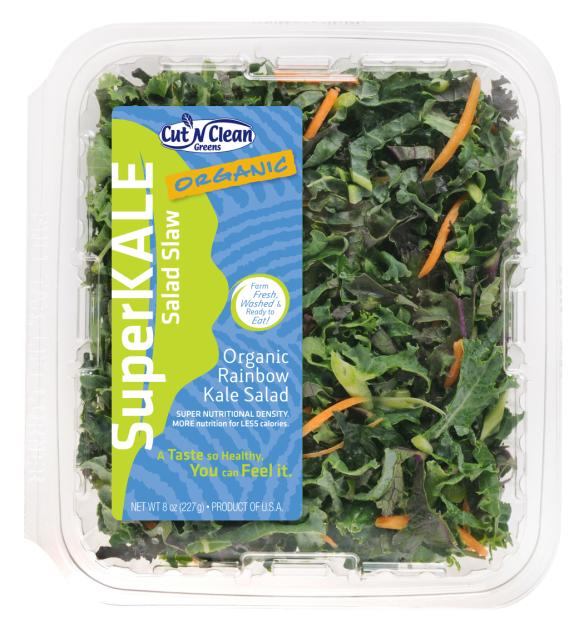 Cut `n Clean Greens SuperKALE Salad Slaw is triple-washed, and recipe-ready. Use it in a salad or slaw, saute it quickly for a hot side dish, or smoothie-it-up!
Source
Recipe by Chef Garrett Nishimori of San Miguel Produce / Cut `n Clean Greens. 
Preparation time: 5 minutes
Diet type: Vegetarian, Vegan
Number of servings (yield): 4 (8-ounce) portions
Culinary tradition: USA (Nouveau)
My rating 5 stars:  ★★★★★ 
Acknowledgement: Although I do some work for San Miguel Produce, I was not compensated for this post. All opinions are firmly my own.