Print This Post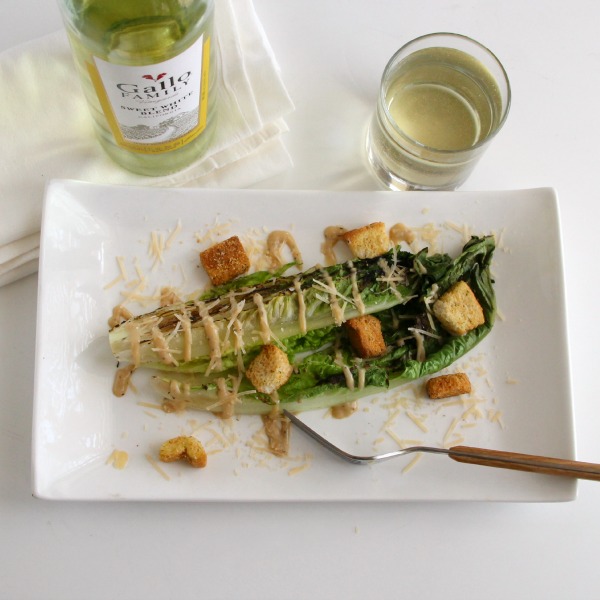 Deep into summer grilling season now, I'm grilling everything that isn't nailed down.
Summer stone fruit? Check. Garlic bread? Check. Pizza? Check.
Caesar Salad? Check. Wait, what? Grilled lettuce?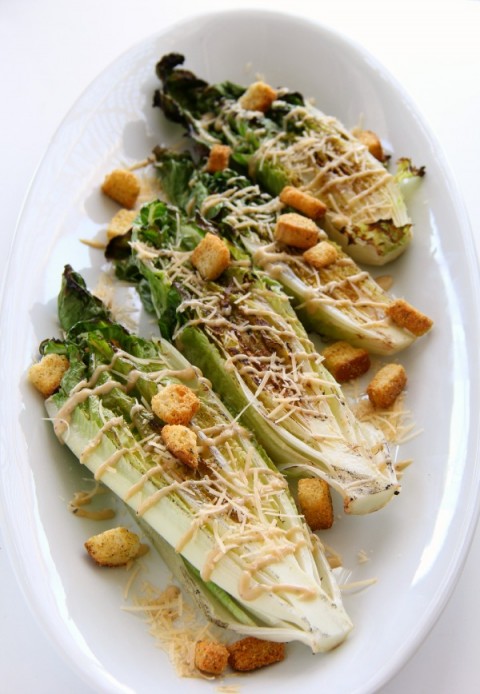 Yes, and it's a bit of a revelation. A fast lap on the grill and the romaine lettuce wilts slightly, gets charred around the edges, and develops a wonderful, smoky flavor.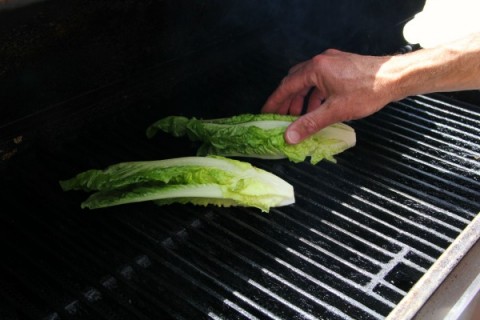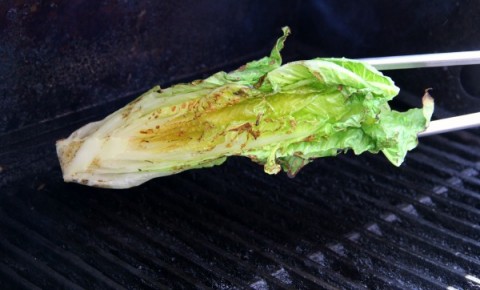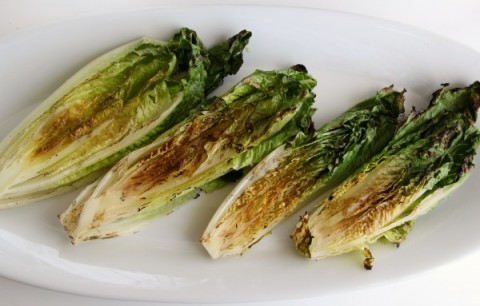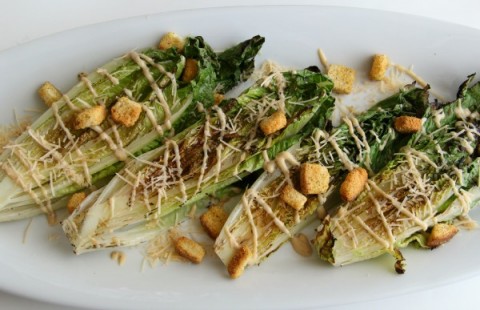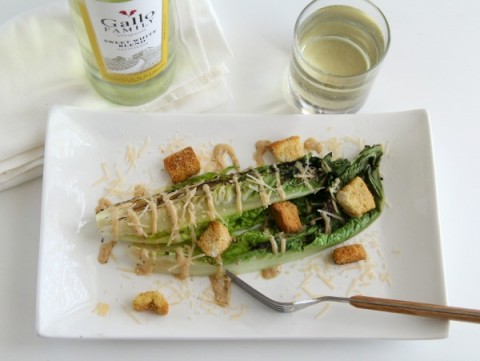 Try it and join the Grilled Caesar Club. So far, I'm president. You can be vice president.
Recipe: Grilled Caesar Salad
Summary: Quickly charred lettuce has a smoky flavor that perfectly marries to the rich dressing, salty cheese and crunchy croutons. Pair with a light wine such as Gallo Family Sweet White Blend.
Ingredients
Romaine hearts (at least 1 for every 2 people, but more likely 1 full heart per person)
Caesar Salad Dressing
Shredded Parmesan cheese
Croutons
Instructions
Heat grill to medium hot. Leave bottom stem-knob on the lettuce, and slice romaine hearts in half lengthwise. Mist each half heart extremely lightly with cooking spray. Using tongs, place each half heart on the grill, cut side down. DO NOT WALK AWAY! LETTUCE IS NOT STEAK!
Lettuce will char and be grilled in 1-3 minutes, depending on how hot your grill is. Watch your first batch and test your timing, and then adjust your next batch accordingly. When the half heart is grilled to your liking, use the tongs to gently place it on a serving platter.
When all lettuce has been grilled, drizzle salad dressing over all (you will use far less dressing than when you dress a traditionally prepared salad), sprinkle each half heart with a pinch or two of Parmesan, and fling a few croutons atop.
If serving as a side salad, allow at least 1 half heart for each person. If making lunch of this, allow at least a whole heart (2 halves) for each person. The last time I made this, I ate 3 half hearts myself (it is so lightly dressed it doesn't fill you up too fast).
Enjoy with a nice glass of wine, and savor the moment.
Recipe source
Dorothy Reinhold | Shockingly Delicious
Sunday Supper
See this page for all the wonderful #SundaySupper dishes I have made since I joined this group, and links to all the other delicious dishes made by my fellow cooks.
Preparation time: 5 minutes
Cooking time: 4 minutes
Diet type: Vegetarian
Number of servings (yield): 6
Culinary tradition: USA (Nouveau)
My rating 5 stars:  ★★★★★ 
Today's Sunday Supper  recipes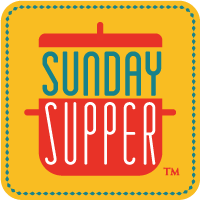 This week our #SundaySupper blogger crew is celebrating Grilling, sponsored by Gallo Family Vineyards. They'd love it if you connected with them on Facebook | Twitter | Instagram | YouTube. I enjoy chatting with them on their social media about wine pairings with my recipes. They have a page for Gallo Family Wine and BBQ pairings, and  a page for Grilling Recipes, if you'd like to browse for inspiration.
Check out our collection of 20 recipes we have lined up for you today from the Sunday Supper cooks, and our wine pairings for each of them. I recommend you try my delicious Grilled Caesar Salad with some light, fruity Gallo Family Vineyards Sweet White Blend, bursting with juicy peach, tropical fruit and honeydew flavors that marry well with salads and light brunch foods. If you prefer a heartier wine or a red, try their velvety Merlot, with flavors of black cherry, ripe plum and hints of oak; it would be a real counterpoint to the salad. You can find them in your grocery store (or use their store locator here) and get a $1 off digital coupon here.
If you don't want Grilled Caesar today, choose something else from the menu below that rings your chimes:
Appetizers:
Salads and Sides:
Main Dishes:
Desserts:
Join us around the family table for #SundaySupper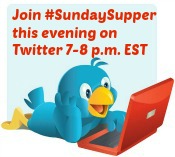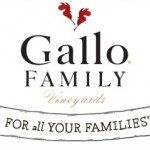 Disclosure: Compensation was provided by Gallo Family Vineyards via Sunday Supper, LLC. The opinions expressed here are those of the author, and are not indicative of the opinions or positions of Gallo Family Vineyards.