Print This Post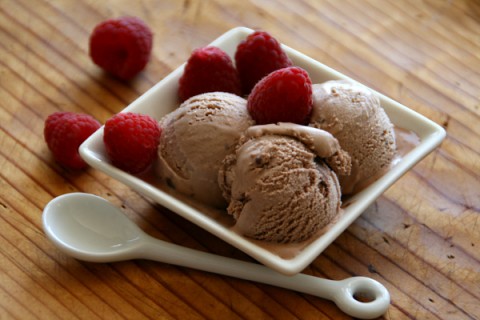 Saturday we recalled the most popular recipes with readers of Shockingly Delicious. There were several Crock-Pot recipes, some peanut butter, a bit of kale balanced with some Nutella and muffins. Something for everyone!
Today it's my turn. It's equally fun for me to page back through my calendar to recall recipes I loved best, perhaps for reasons different than yours.
While I truly loved all of your choices, and some of them I have made a dozen times over the past few years, I have my own list of favorites from 2012.
It's hard to pick favorites because each recipe is like a child – you love each one in a unique way! But this is a list, so behold:
Prosciutto Goat Cheese Rolls with Fig Preserves and Arugula: It's a mouthful to say, but your mouth will be full of these, the best appetizer I have ever made.
Preserved Meyer Lemons: A revelation in salty, lemony pure flavor, this is my new favorite condiment and I use it to perk up nearly everything! You must make some, because we'll be using it in all kinds of things in the coming year. It calls for two ingredients and two weeks. You can do it!
Roasted Roots and Fruits with Sausage: I have made this, literally, 100 times in the last decade. If sweet Italian sausage is on sale, I'm in.
Dates Stuffed with Chile Chevre: My second favorite new appetizer or snack, this is sweet, salty, tangy, spicy and splendid. I like that I can make them ahead of time, too. They disappear fast.
Lentil Tacos: You won't miss the meat in this hearty taco filling. Truly! I also use it to stuff burritos and quesadillas – a delicious multitasker.
Flatbread with Grapes, Gruyere, Rosemary and Red Onion: Oh. My. Gawd. So good. That's all.
Nutella Ice Cream: (Pictured at the top) See comment above. Dangerously good. You have been warned.
Skillet Granola: Who has time to stand by the oven for an hour baking granola? This is easy, quicker, and has perfectly balanced flavors.
Crispy Ravioli in Cherry Tomato Sauce: I never would have believed you don't have to boil ravioli, but this pan-crisped version is a revelation, topped with a 4-minute cherry tomato sauce. Summer in a skillet!
Basilrita: This vivacious cocktail won a contest for me. Now my friends in the neighborhood lure their friends by promising "We're making Basilritas! Come over!"
Lemony Garbanzo Kale Salad with Tuna: Sound weird? It's not! It's a meal in a bowl, and I predict you'll make it weekly, like I do.
Flourless Caramel Oat Cookies: Some readers have told me this is the best cookie they ever made. See if you agree! Gluten-free, too.
Lasagna Soup: (Because I am allowed to choose a baker's dozen) Soupy lasagna in a bowl? Why yes, yes indeed, and easier.
   Happy New Year, and let's spend more time together in the kitchen in 2013!