Print This Post
So, get some dates, take a little knife and slit the side, and remove the pit. Then get a little spoon, dip it into the world's most delicious roasted chile fresh goat cheese, and spoon that delectable dairy into the date. Clamp it shut.
Eat, and repeat.
The sweet, sticky date combines with the heat of the chile, set off by the slight tang of the earthy goat cheese.
Eat and repeat. Indeed.
That's my newest, easiest, simple-yet-sophisticated appetizer. I'm making a small tray of them for Thanksgiving, and probably another tray when my friend invites me over for thank-Gawd-it's-Friday drinks, and probably another tray when school lets out for winter holiday, and probably another tray for Christmas. And maybe yet another for New Year's. Are there any other holidays I missed in there?
You should make them, too.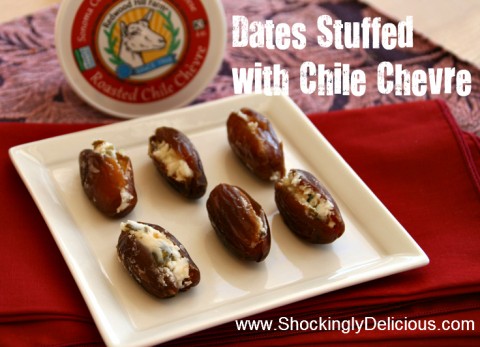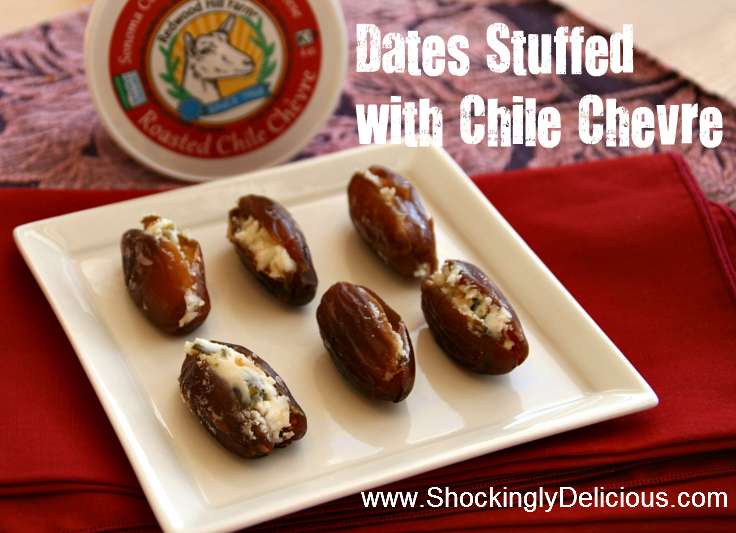 Recipe: Dates Stuffed with Chile Chevre
Summary: Sweet, sticky dates are stuffed with tangy, spicy, earthy fresh goat cheese to make the easiest, best appetizer for the holiday season.
Instructions
With small knife, slit dates and remove and discard pits. Using a small spoon or butter knife, spread a teaspoon or so of the soft goat cheese into the slit date, and press to close it.
Allow 1-2 dates per person. They are sweet and rich!
Note on Redwood Hill Farm Roasted Chile Chevre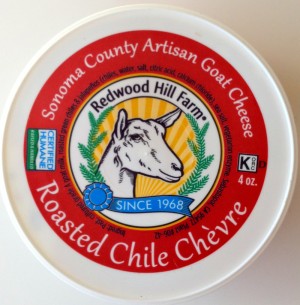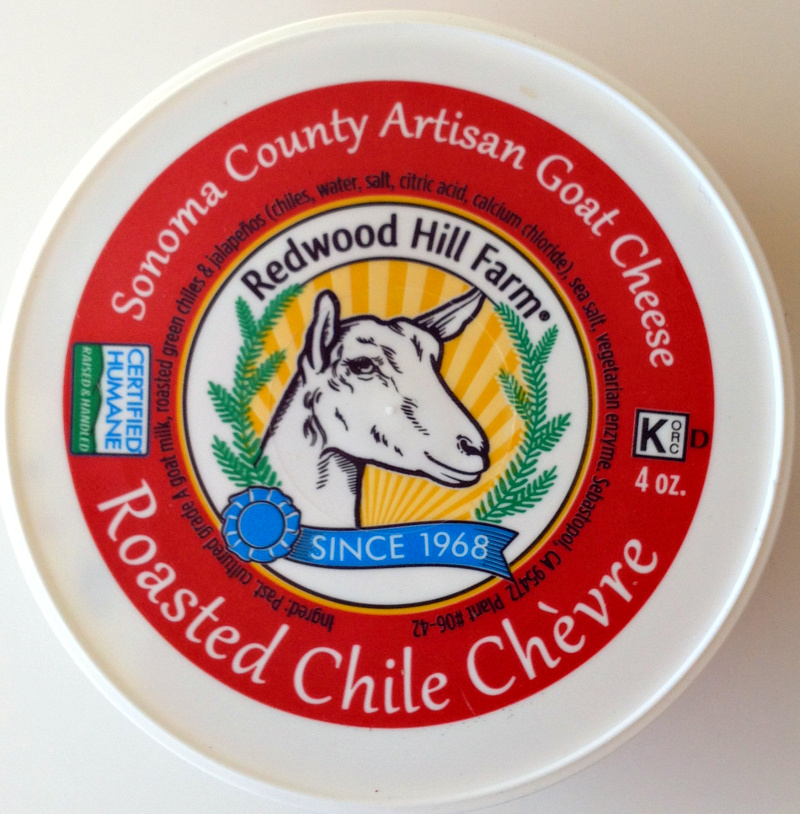 This farm is one of the finest producers of goat milk products, making award-winning cheeses, yogurt, kefir and sour cream. Their cheeses are all made in small batches from 100% goat milk, are kosher and certified organic. They pride themselves on being aware of their "foot print" on the environment, embrace sustainable practices and raise happy goats, which, in turn, provide outstanding goat milk, used to create unforgettable cheese. Look for this brand and this chile variety, with its roasted green chiles and jalpenos! It's worth it!
Preparation time: 5 minutes
Diet type: Vegetarian
Culinary tradition: USA (Nouveau)
My rating 5 stars:  ★★★★★