Print This Post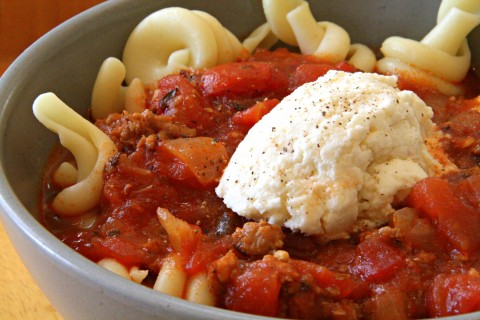 Back in the day, the best recipes used to be passed hand to hand, jotted on a scrap of paper and given to friends, relatives, neighbors, the bridge club.
Now they zing electronically. In 2012, we don't need no stinkin' paper to put our hands on a great recipe! We scour the Internet, sending links and URLs to friends and fellow cooks, instead of hand-printing darling little recipes cards.
This fantastic recipe for Lasagna Soup is a good example.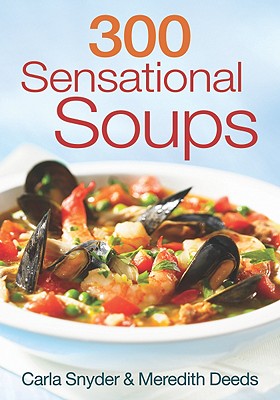 I saw it here, and she saw it here, and she saw it in her local Kowalski's Markets magazine (Kowalski's is a Minnesota chain of grocery stores),  and the market people found it in the cookbook "300 Sensational Soups," by Carla Snyder and Meredith Deeds.
By the time you see it here at ShockD, we're well on our way to our six degrees of separation, aren't we? So our thanks go to the cookbook authors, followed by all the other good cooks who discovered it and wrote about it before.
This recipe soupifies lasagna in all the best ways — the tender ricotta plopped into the middle, the chewy sausage, the al dente noodles, the sweet tomatoes. You won't be able to talk while you're eating it. That's how good it is.
Make it, and then pass it on. You owe it to your friends.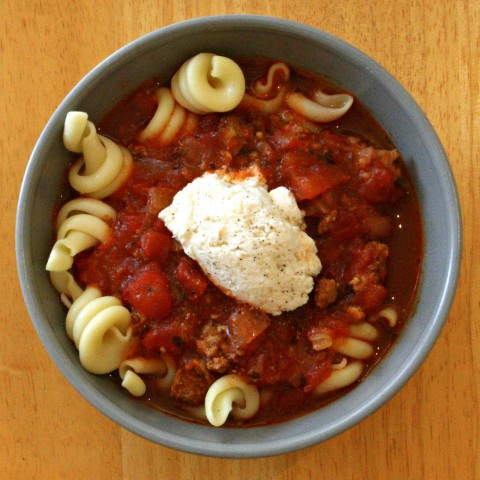 Recipe: Lasagna Soup
Summary: Lasagna is soupified in all the best ways — the tender ricotta plopped into the middle, the chewy sausage, the al dente noodles, the sweet tomatoes. It all comes together for a Lasagna Soup that that will make you forget the baked version.
Ingredients
2 teaspoons olive oil
1 1/2 pounds Italian sausage, removed from casings and crumbled

(I used 5 links Italian turkey sausage, about 1 ¼ pounds)

2 onions, finely chopped
4 garlic cloves, minced
2 teaspoons dried oregano
1/2 teaspoon crushed red pepper flakes

(I used a pinch of flakes)

2 tablespoons tomato paste

(I used 3 tablespoons)

1 (28-ounce) can diced tomatoes
2 bay leaves
6 cups chicken stock
8 ounces fusilli pasta

(I used trottole shaped pasta; see note below)

1/2 cup finely chopped fresh basil leaves
Salt
Freshly ground black pepper
Ricotta mixture
8 ounces ricotta
1/2 cup grated Parmesan cheese
1/4 teaspoon salt

(a pinch of salt, depending on how salty your cheese is)

Pinch of freshly ground black pepper
2 cups shredded mozzarella cheese
Instructions
Heat olive oil in large pot over medium heat. Add sausage and cook, breaking up with the back of a spoon until browned, about 5 minutes. Add onions and cook until softened, about 6 minutes.
Add garlic, oregano and red pepper flakes and cook 1 minute more. Add tomato paste and cook, stirring another 3-4 minutes or until the tomato paste turns a rusty brown color.
Add diced tomatoes, bay leaves and chicken stock and stir to combine. Bring to a boil, reduce heat, and simmer about 30 minutes.
Remove bay leaves, add pasta and cook for about 8 minutes or until al dente. Stir in basil and season to taste with salt and black pepper.
In a small bowl, combine ricotta, Parmesan cheese, salt and pepper.
To serve, place a dollop of ricotta cheese mixture in each soup bowl; sprinkle some of the mozzarella on top and ladle the hot soup over the cheese. Serve hot.
Serves 6.
Quick notes
Original source: "300 Sensational Soups," by Carla Snyder and Meredith Deeds. ©Robert Rose Inc.
Variations
Cook separately: Since pasta can tend to absorb liquid and get mushy when left in soup, I like to cook the pasta separately, and just toss a handful in each bowl as I'm ladling in the soup. Store both soup and pasta separately as leftovers, so no mush factor. If there are not going to be any leftovers, feel free to cook the pasta in the soup, as the recipe describes.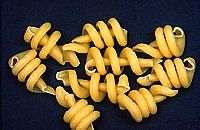 Shape: Use whatever short pasta shape you like. I used a new-to-me variety called Trottole, which means "top" in Italian (like the spinning toy). It is pasta rings looped around a center column, and just charming! I'm going to look for it again.
Vegetarian: Make it vegetarian by leaving out the sausage and using vegetable broth instead of chicken broth.
Preparation time: 10 minutes
Cooking time: 45 minutes
Number of servings (yield): 6
Culinary tradition: Italian
My rating 5 stars:  ★★★★★ 1 review