Print This Post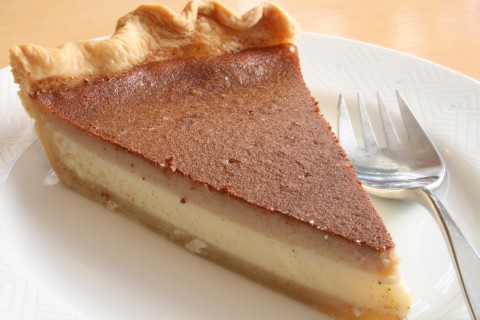 With less than a week to go, the countdown is on for the biggest food holiday of the year.
What will you be making for Thanksgiving dinner?
For me, the sizzle is in the side dishes. I could take or leave turkey, but the sides have starring roles.
Here is a selection of side dishes and desserts that I hope will float your Thanksgiving boat! Click the links to get the recipes.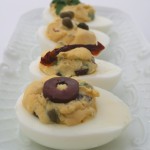 APPETIZER: While everyone mills around, starving ("Mom, I am so hungry my stomach hurts!"), you just need a little something to stick in their gaping maws until the main event. These Mediterranean Deviled Eggs are the perfect flavorful appetizer. You can make them ahead of time, too.
APPETIZER: Want something a tad lighter for an appie? These Asian Citrus-Marinated Mushrooms can – and should! — be made at least a day ahead, and they are bright with citrus with just a hint of zippy pepper. They were the surprise hit of last year's meal.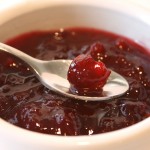 CRANBERRY SAUCE: My most requested version – Best Ever Hall of Fame Cranberry Sauce – is fragrant with warm spices and orange zest. Make it this weekend — highly recommended —  and it will be perfect by Thursday. Keep this around all December, too.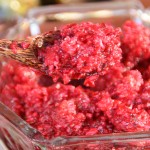 CRANBERRY SAUCE, PART DEUX: I often serve more than one cranberry sauce or relish to give diners an option, and this Fresh Cranberry-Ginger Relish is zippy with candied ginger and a welcome change from the usual cooked sauce. It was a contest finalist, too, so it has some serious kitchen cred.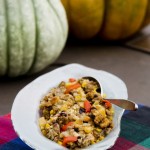 STUFFING: Dorothy's Southwest Stuffing won 1st place in a magazine recipe contest, and may I just say it deserved the ribbon! I nicknamed this one "self-esteem stuffing" because I can count on getting raves every time I serve it. If you say, "Southwest was so '80s," you'd be right, but who cares what decade when it's delicious?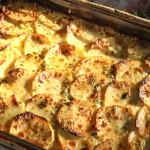 POTATO DISH: Garlic and Herb Potato Gratin doesn't get any more holiday-worthy than this easy, elegant, creamy version fragrant with garlic and parsley. Comfort food at its finest. Bonus: you can use the mandolin gadget hiding in the back of your cupboard.
CORN DISH: I don't usually serve stuffing AND potatoes AND corn (starch overload!), but I'm going to make an exception this year for this exceptionally tasty Corn with Black Garlic and Parmesan. This has umami coming out the ying yang, and that's a good thing!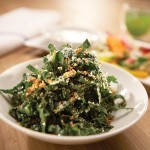 SALAD: This has been the year of kale, and for good reason, both from a flavor and nutritional point of view. I have two raw kale salads that are to die for, and either one would be a fab Thanksgiving leafy green – Tuscan Kale Salad, or Raw Rainbow Kale Salad of the Gods.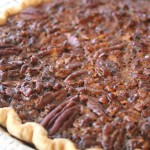 PIE: With 1st, 2nd and 3rd place ribbons pinned to it, this Coffee-Toffee Pecan Pie is a winner both objectively and subjectively. Make it yourself and see what all the fuss is about. You might need two pies.
PIE, PART DEUX: It's not Thanksgiving in the Reinhold house without a second pie. This one has a funny name – Bob Andy Pie – but sports a delicious, simple, cinnamony flavor. It also naturally layers itself while baking, for an added attraction when cutting. Everyone who tries this asks for the recipe.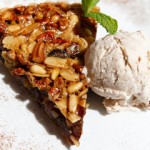 TART: Technically, not a pie, but who would say no to featuring three delicious desserts? Not me! Pastry chef Kristine Bocchino's Nut and Mission Fig Tart is on my personal baking list this year. It won a 1st place in the recent Malibu Pie Contest, and I predict it will earn me dessert accolades from my family.
Hope that gives you some ideas for your own feast!
Happy Thanksgiving everyone!