Print This Post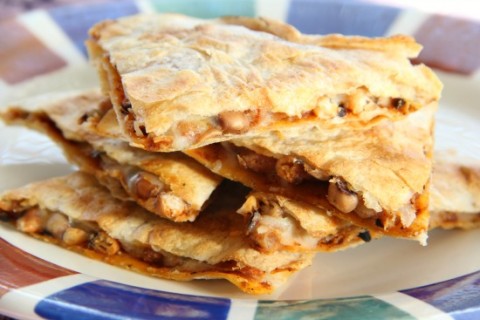 One of the charming customs of the south is to eat black-eyed peas on New Year's Day, for good luck in the coming year. Ever heard of Hoppin' John?
While I don't live in the Southern U.S. – Southern California is my home – I can borrow their culinary culture for today, can't I, and mash it up with Mexican food?
I need all the luck I can get (don't you?), so I am not leaving anything to chance!
Tonight I'm relaxing with this 5-ingredient, super simple, homey, tasty dinner that is bound to amplify my luck.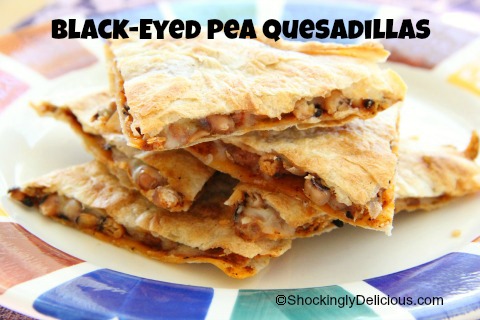 To make things easy, I'm using shelled and steamed, ready-to-eat black-eyed peas. Feel free to take the time to cook dried black-eye peas from scratch if you like, or use a canned, drained version. My motto is use what you have on hand, and whichever variety you prefer.
As the Irish blessing goes, "May good luck be your friend in whatever you do and may trouble be always a stranger to you."
Happy New Year to everyone!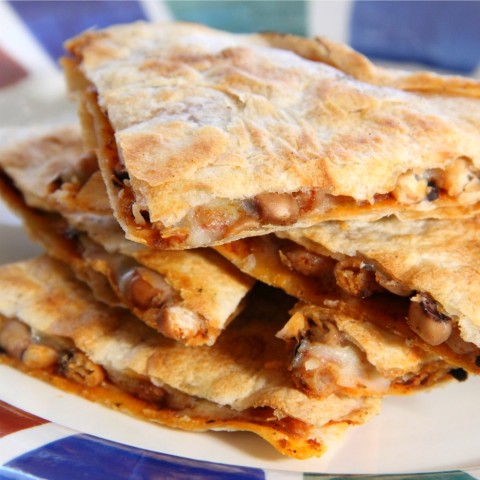 Recipe: Black-Eyed Pea Quesadillas
Summary: Earthy black-eyed peas join with aged cheddar and warm spices in a New Year's Day quesadilla designed to capture good luck for the coming year.
Ingredients
Instructions
Place peas in a microwave-safe covered container and microcook for 3 minutes. Remove and set aside, with lid on.
Heat a griddle on medium. Lay 3 tortillas onto the griddle, top with cheese, then beans, and sprinkle cumin and chile powder liberally over each. Put tortilla "lid" on each stack and cook, without disturbing, for 2-3 minutes, until cheese looks like it is melting/melted.
Using 2 wide spatulas or pancake turners, carefully flip each quesadilla over to toast the other side. (Warning: if the cheese isn't melted when you flip, the peas will fall out! The melted cheese acts as "glue.") Allow to toast for another 1-2 minutes. It's good to get the tortillas toasty, but not burned.
Remove quesadillas to a cutting board, allow to rest for a minute, and then cut into wedges, using a large knife. Cut each quesadilla into 6ths. Serve immediately.
Serves 3-4.
Source
Dorothy Reinhold | Shockingly Delicious
Preparation time: 10 minutes
Cooking time: 5 minutes
Diet type: Vegetarian
Number of servings (yield): 3-4
Culinary tradition: USA (Nouveau)
My rating 5 stars:  ★★★★★ 
If you like this recipe and want to save it, pin the image below to your Pinterest board!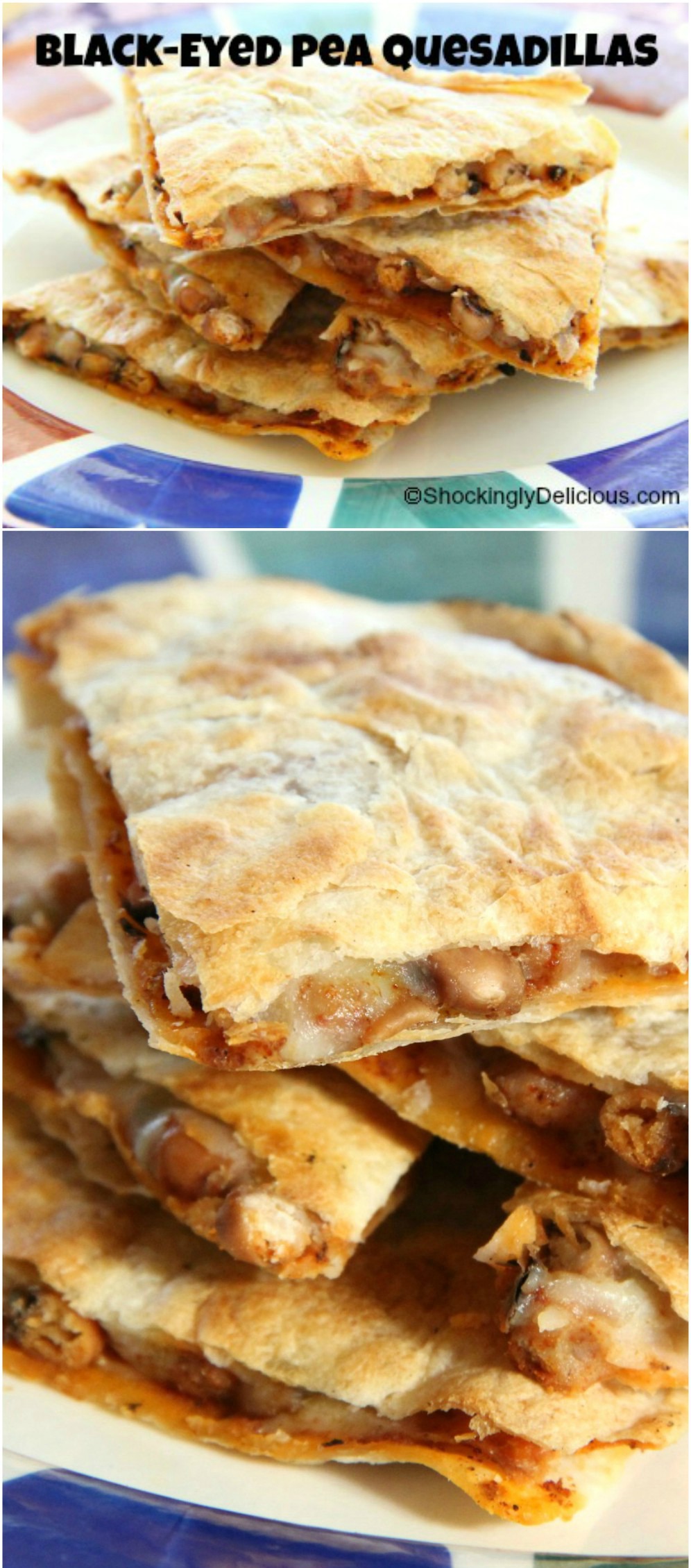 Other ideas for easy Weekday Supper recipes are: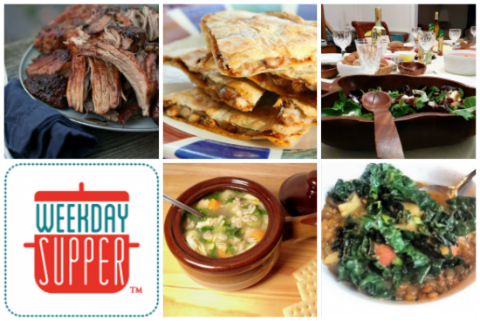 Disclosure: Melissa's Produce and Kerrygold Cheese sent products for recipe development.