Print This Post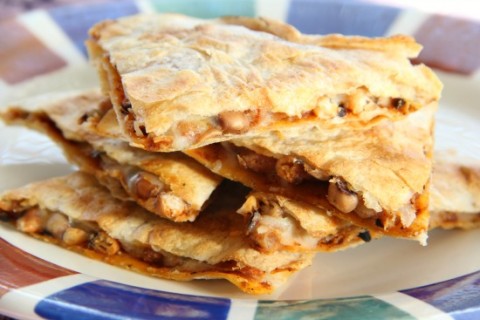 Earthy black-eyed peas join with aged cheddar and warm spices in New Year's Day Black-Eyed Pea Quesadillas designed to capture good luck for the coming year.
One of the charming customs of the south is to eat black-eyed peas on New Year's Day, for good luck in the coming year. Ever heard of Hoppin' John?
While I don't live in the Southern U.S. – Southern California is my home – I can borrow their culinary culture for today, and do a mash-up with Mexican food. I need all the luck I can get (don't you?), so I am not leaving anything to chance!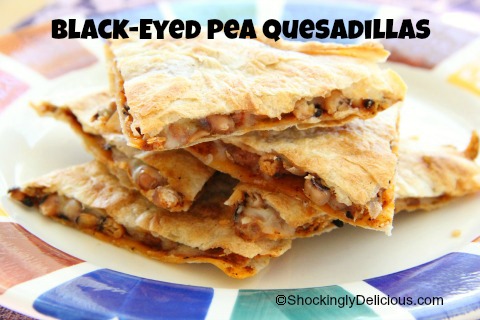 I'm going to have a relaxed meal with 5-ingredient, super simple, homey, tasty Black-Eyed Pea Quesadillas that are bound to amplify my luck.
How to make Black-Eyed Pea Quesadillas
These are simply tortillas layered with cheese and black-eyed peas, with a sprinkle of spices to amplify the flavor. If you've ever made a quesadilla with beans in it, you'll know what to do.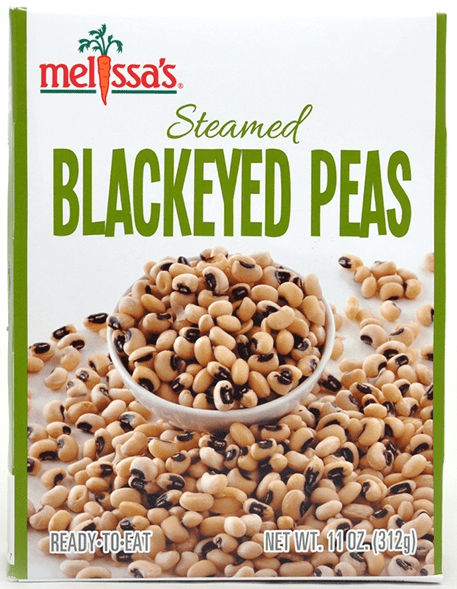 To make things easy, I'm using shelled and steamed, ready-to-eat black-eyed peas. You just open the package and use them! I heat them up a little so the cooking time on the griddle is less, but you could just use them straight from the package if you like, without heating.
Or if you want, feel free to take the time to cook dried black-eye peas from scratch. You would buy them at the grocery store dried, in a bag like other beans, and cover with water or chicken broth in a pot, and cook until done, which may take an hour or more.
You could also use canned, cooked black-eyed peas; drain and rinse before using in your quesadilla. My motto is use what you have on hand, what's available at your grocery outlet, and whichever variety you prefer.
What are black-eyed peas?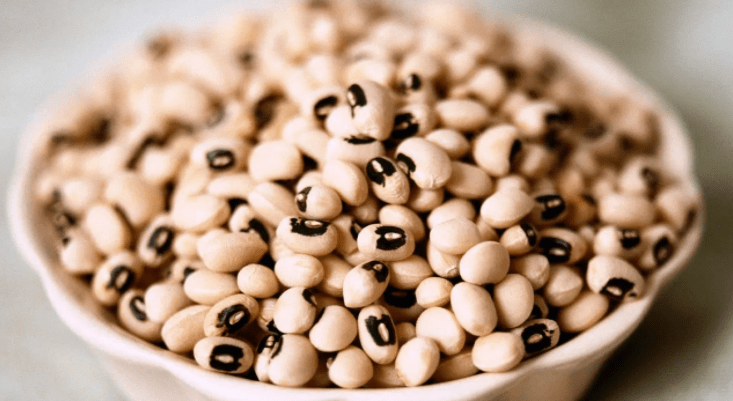 Black-eyed peas, also known as cowpeas or black-eyed beans, are a legume that was domesticated in Africa. They're usually pale, with a spot or eye that might be black, brown, red, pink or green. When they're picked fresh they're green, and they dry to a brown or beige color. They were widely cultivated in the Southern U.S.
How are black-eyed peas related to New Year's Day?
In the Southern U.S., eating black-eyed peas on New Year's Day is supposed to bring prosperity in the new year. The peas are cooked with a cut of pork for flavoring and salt (maybe bacon, maybe fatback, maybe hog jowl) and onion, and served with peppery vinegar and wilted greens — collard, turnip or mustard.
The peas swell when cooked, so they stand for prosperity. Some people also say the beans symbolize coins.
The greens stand for money — green bills!
The pork is used because pigs root forward when foraging, representing positive motion.
Cornbread is served with the meal because it stands for gold, and also because it tastes darn good and it just belongs.
Now that we know the role they play in the south, let's also remember an Irish blessing that seems to fit our wishes for the new year, as well:
"May good luck be your friend in whatever you do and may trouble be always a stranger to you."
Happy New Year everyone!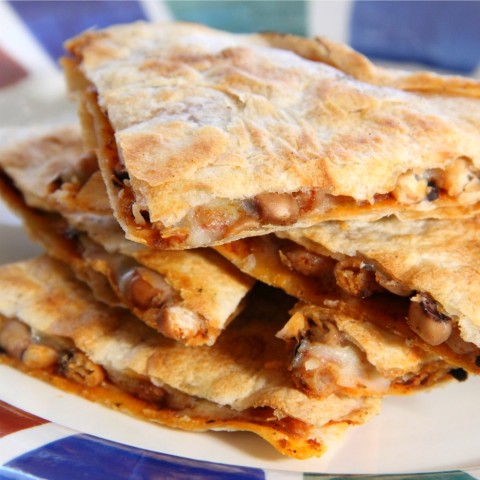 Black-Eyed Pea Quesadillas
Earthy black-eyed peas join with aged cheddar and warm spices in a New Year's Day Black-Eyed Pea Quesadilla designed to capture good luck for the coming year.
Ingredients
1 (11-ounce) package Ready-to-Eat Shelled & Steamed Black-eyed Peas (or use a can of cooked black-eyed peas, drained)
1 (7- to 8-ounce) package aged or sharp/extra sharp shredded Cheddar cheese
Ground cumin
Ground chile powder (or Hatch chile powder if you have it!)
6 (8-inch soft taco-size) flour tortillas
Directions
Place peas in a microwave-safe covered container and microcook for 3 minutes. Remove and set aside, with lid on.
Heat a griddle on medium. Lay 3 tortillas onto the griddle, top with cheese, then peas, and sprinkle cumin and chile powder liberally over each. Put tortilla "lid" on each stack and cook, without disturbing, for 2-3 minutes, until cheese looks like it is melting/melted.
Using 2 wide spatulas or pancake turners, carefully flip each quesadilla over to toast the other side. (Warning: if the cheese isn't melted when you flip, the peas will fall out! The melted cheese acts as "glue.") Allow to toast for another 1-2 minutes. It's good to get the tortillas toasty, but not burned.
Remove quesadillas to a cutting board, allow to rest for a minute, and then cut into wedges, using a large knife. Cut each quesadilla into 6ths. Serve immediately.
Serves 3-4.
Notes
Recipe source: Dorothy Reinhold | Shockingly Delicious
https://www.shockinglydelicious.com/black-eyed-pea-quesadillas-for-new-years-day-good-luck-weekdaysupper/
Copyright Dorothy Reinhold | ShockinglyDelicious.com. All rights reserved.
Pin the image below for Black-Eyed Pea Quesadillas to your Pinterest board to save this recipe
More recipes with Black-Eyed Peas: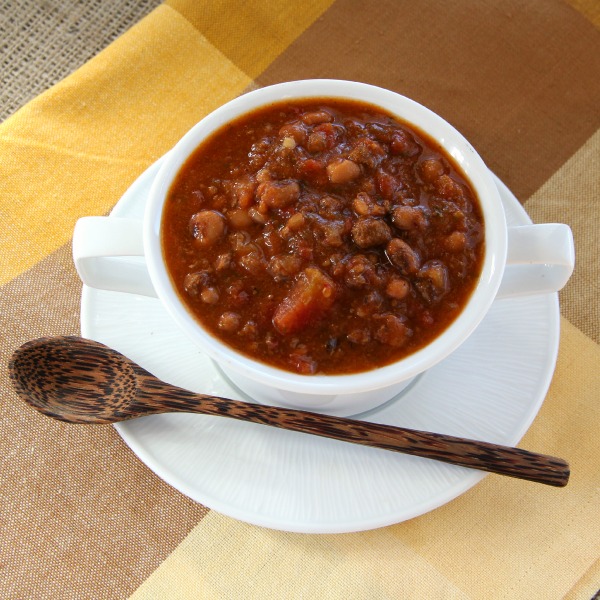 Slow Cooker Black-Eyed Pea Taco Soup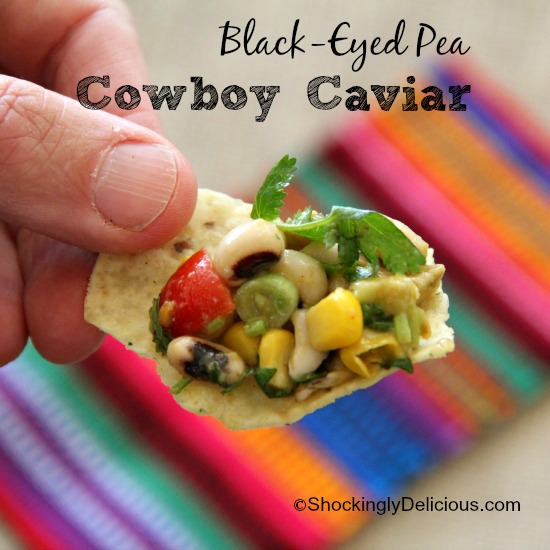 Black-Eyed Pea Cowboy Caviar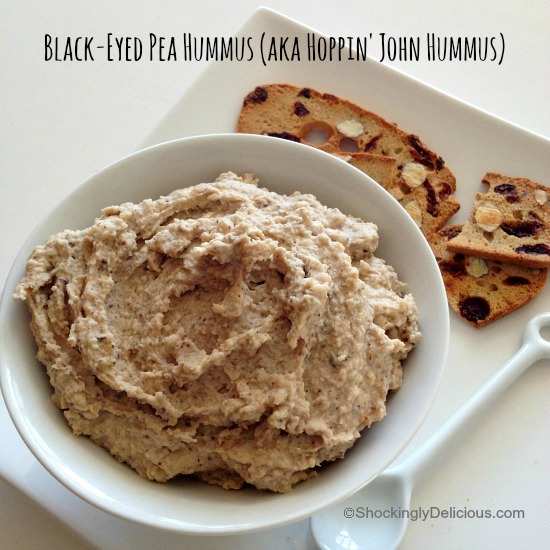 Black-Eyed Pea Hummus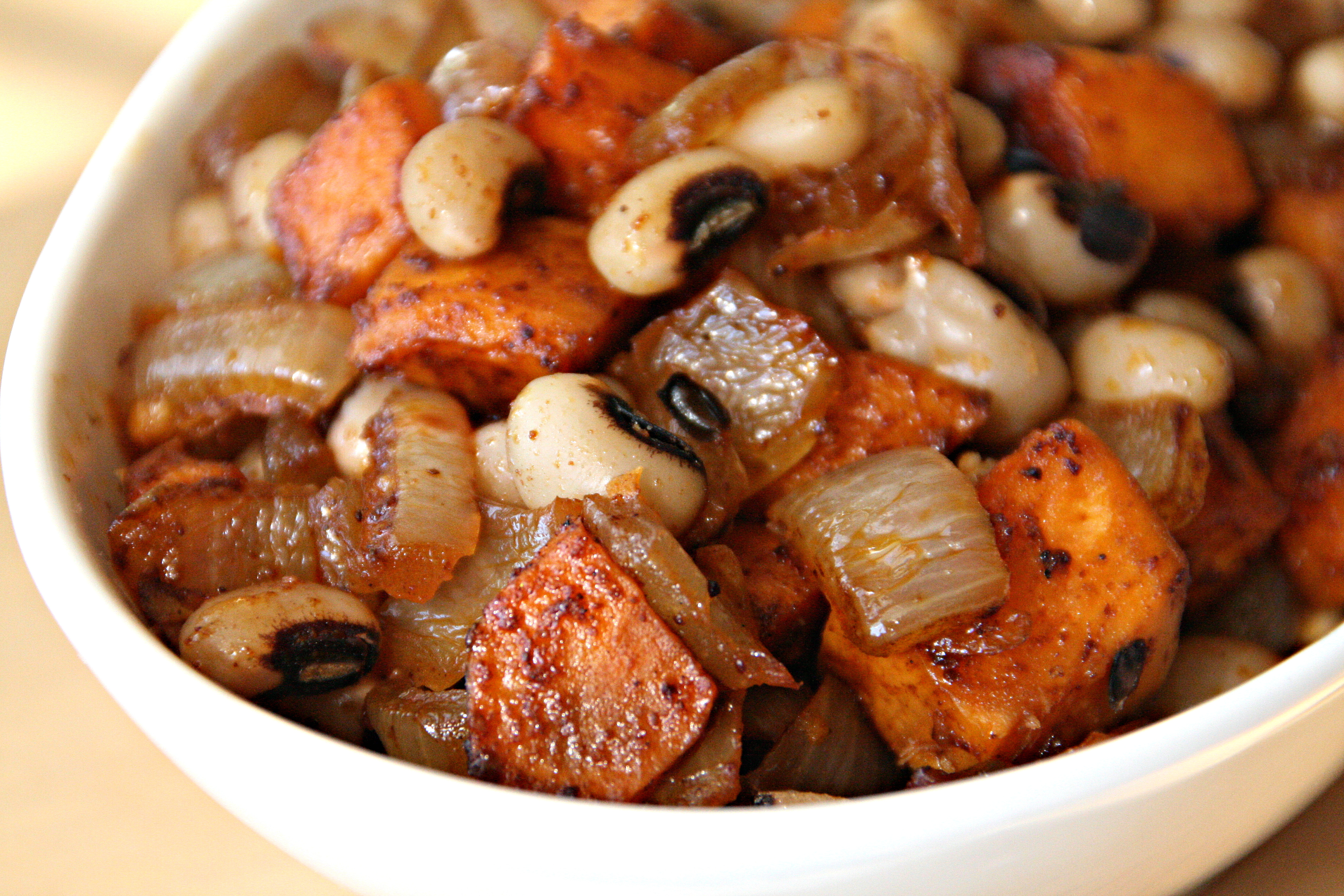 Sweet Potato, Black-Eyed Pea and Broccoli Bowl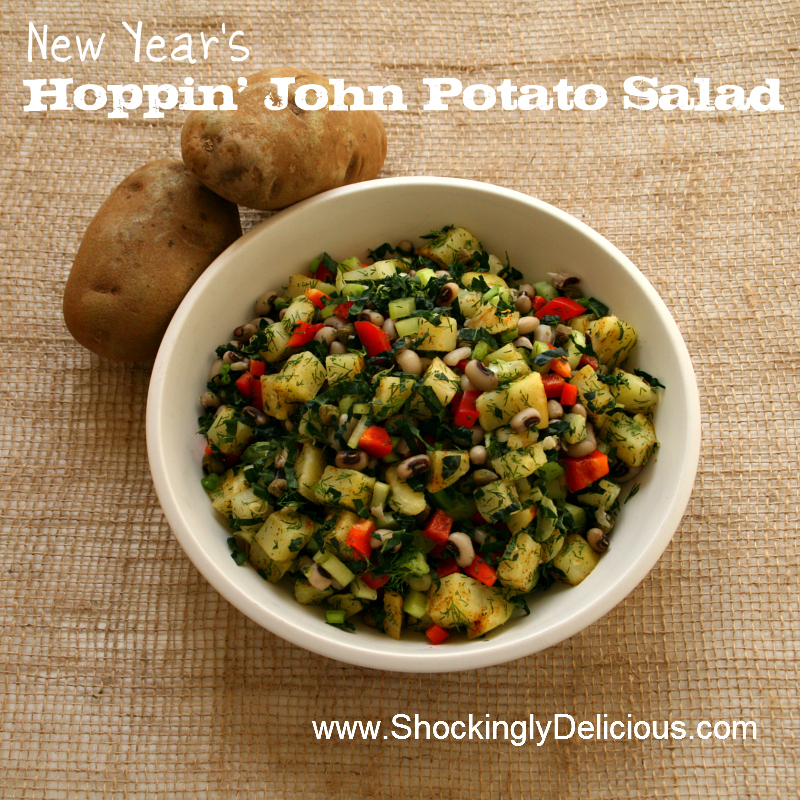 Hoppin' John Potato Salad
Thanks for visiting…are you hungry for more? Follow Shockingly Delicious on…
FACEBOOK | PINTEREST | INSTAGRAM | TWITTER
…for all the latest recipes, ideas and updates!
This post was originally published Jan. 1, 2014 and Dec. 28, 2016 and has been refreshed and republished today.
This post may contain affiliate/referral links. It is a way for this site to earn advertising fees (at no cost to you) by advertising or linking to certain products and/or services that I approve and prefer. Thank you for using my affiliate link to shop, so I can continue to bring you shockingly delicious recipes!