Print This Post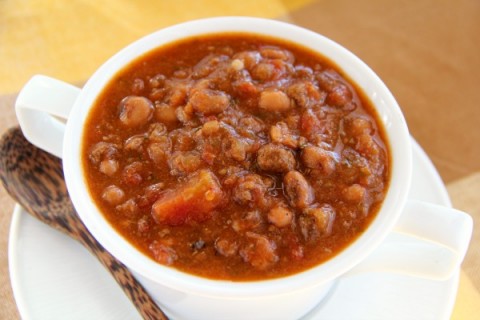 Part of the fun of being a food blogger is meeting other food bloggers, either in person or virtually, online.
I met fun-loving Jamie Harrington online when she featured my Chicken Cacciatore in her roundup of 33 Three-Ingredient Slow Cooker Recipes. Man is that a good list, because really, who wants to use 15 ingredients when you're throwing together a slow cooker meal? Isn't the purpose of the appliance to make it easy?
So as I was poking around that article, she mentioned her favorite recipe, a Slow Cooker Taco Soup. Of course I had to make it!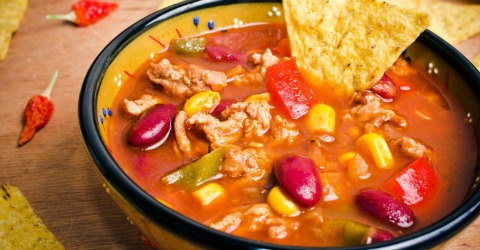 This is her photo of her soup, and it looked delectable to me. So I borrowed her recipe and tweaked around with it a bit. You know I like to tweak.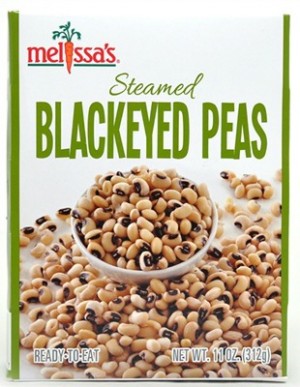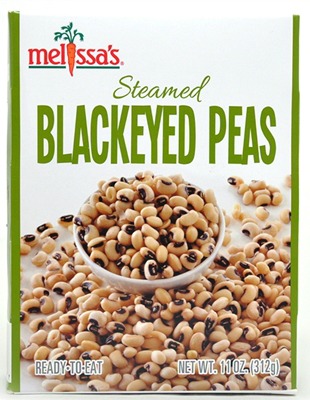 I used my favorite bean — black-eyed peas — because we might as well keep the good luck going, even if it is past New Year's Day. My theory is they deliver good luck all year long; that's my story and I'm sticking to it. I used steamed black-eyed peas in a convenient package, and a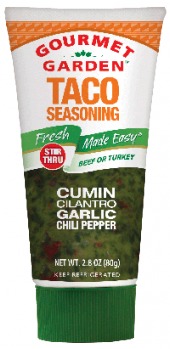 tube of taco seasoning that is so convenient and delicious. You'll find both in the refrigerated produce section.
Thanks, Jamie, for a great and easy dinner! And the house smelled wonderful as it was cooking.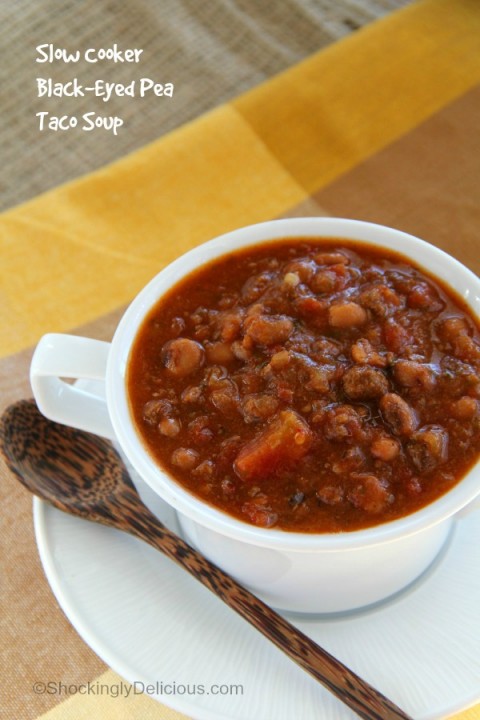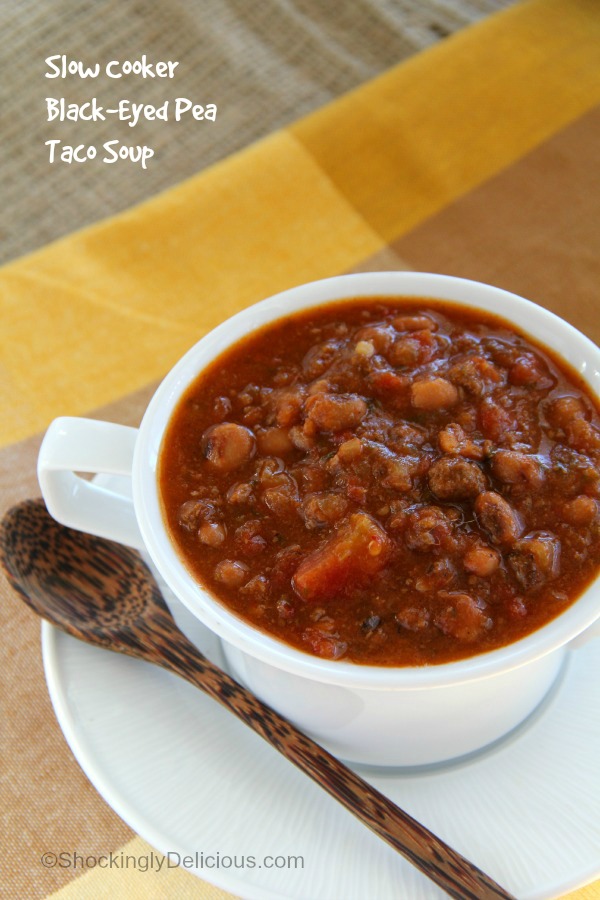 Slow Cooker Black-Eyed Pea Taco Soup
Easy, comforting soup in the slow cooker with favorite taco flavors and garnishes. Use black-eyed peas to keep the good luck going, or sub another bean.
Ingredients
1 pound ground beef
1 large onion, chopped
1 (11-ounce) package steamed black-eyed peas
1 (28-ounce) can diced tomatoes in own juice (no-salt version)
1 1/2 cups water
1 (2.8-ounce) tube Gourmet Garden Taco Seasoning paste

Garnishes:

Shredded cheese, chopped fresh cilantro, chopped olives
Directions
Heat a non-stick skillet on medium-high and brown the meat and the onions, until meat is cooked through and onions are softened, about 7-8 minutes. Add to the slow cooker.
Add black-eyed peas and tomatoes with juice. Measure water in a plastic or glass 2-cup measure and heat in the microwave until boiling. Add the taco paste to the boiling water and stir to dissolve. Add taco-water to the slow cooker, stir everything to combine, put the lid on and cook on high for 6 hours.
Spoon into bowls and garnish with your choice of shredded cheese, fresh cilantro chopped olives, or all three!
Serves 4-6.
Notes
https://www.shockinglydelicious.com/slow-cooker-black-eyed-pea-taco-soup/
Copyright Dorothy Reinhold | ShockinglyDelicious.com. All rights reserved.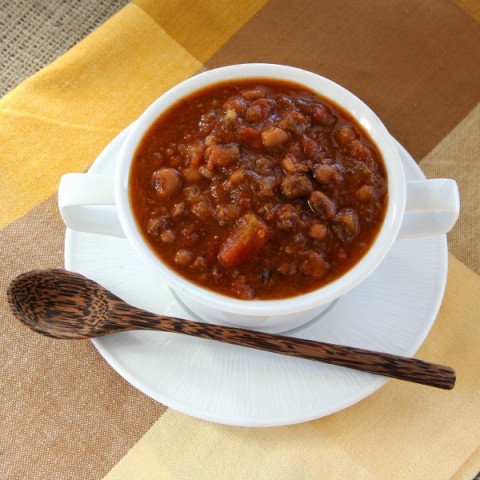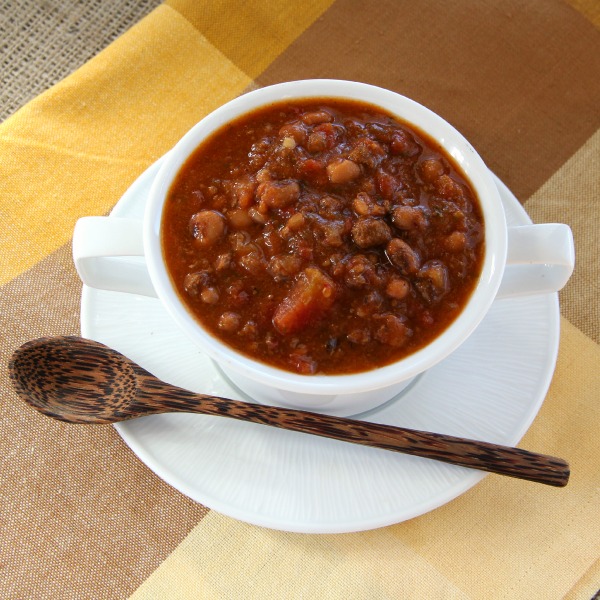 Disclosure: Melissa's Produce and Gourmet Garden sent products for recipe development. Thank you for supporting the brands I work with and love, which keeps the lights on here at Shockingly Delicious.