Print This Post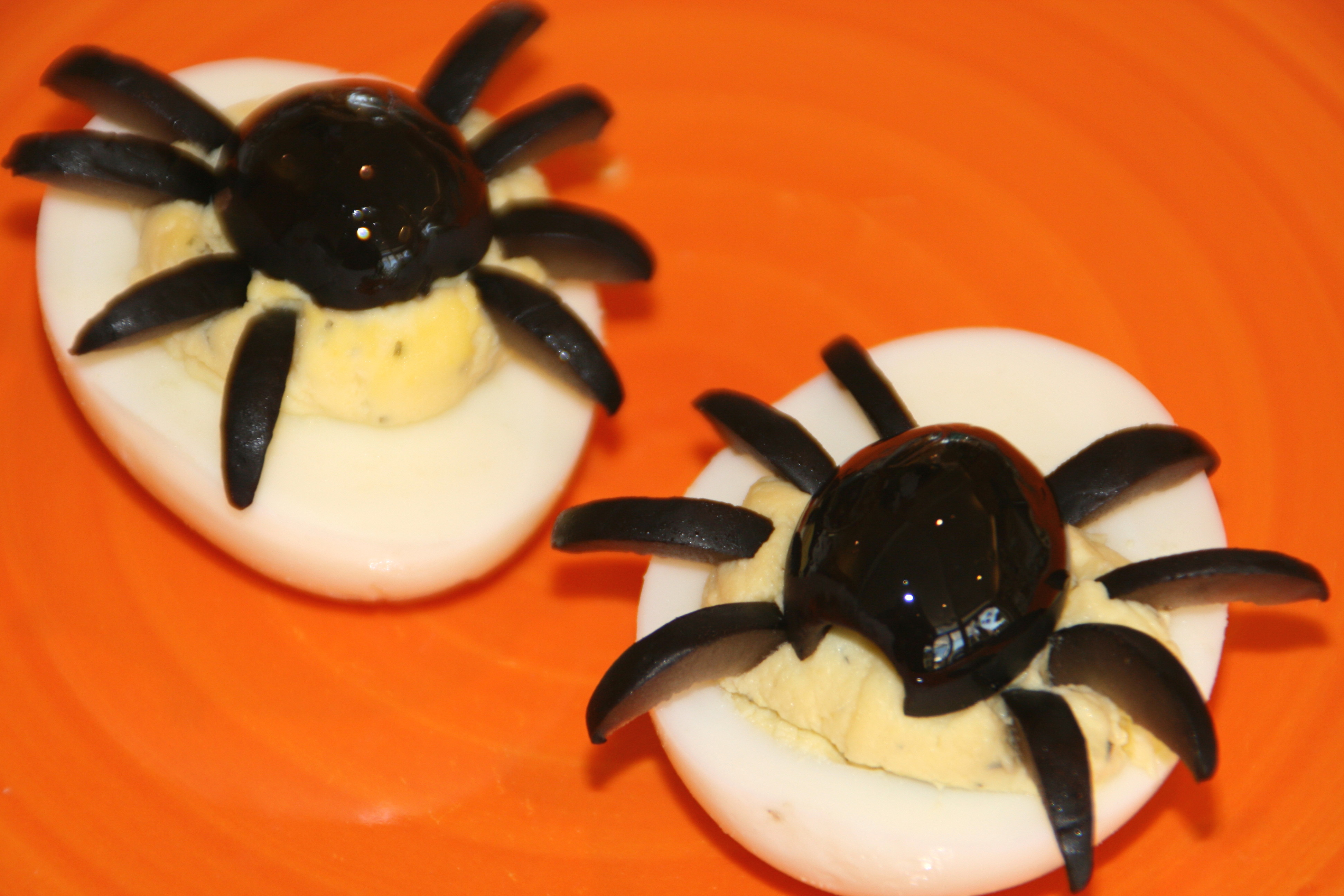 Deviled Spider Eggs make a perfect snack for Halloween parties or before trick-or-treating. They're just scary enough, without being horrifying.
If the question is what should you bring to the office or the party for Halloween, the answer is Deviled Spider Eggs! Or what can the kids eat that will give them a shot of protein before the candy onslaught? Deviled Spider Eggs!
Deviled eggs always disappear first from the appetizer plate, and this decorated version just makes people laugh. Or else it gives them a creepy shiver, which is also worth a chuckle.
Amusement with your food is always a good thing, especially at Halloween time. Continue Reading…
{ 81 comments }