Print This Post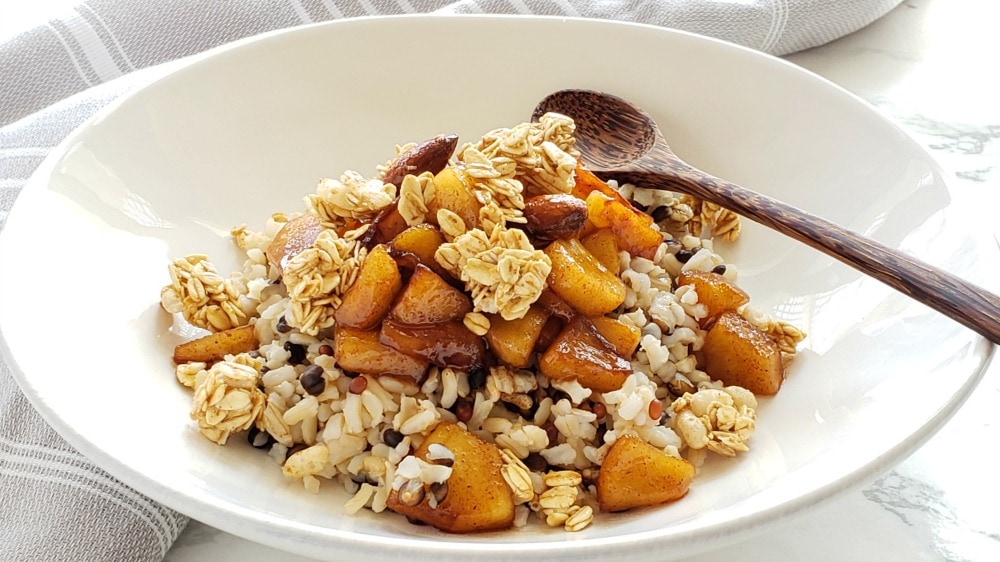 APPLE CRISP BREAKFAST BOWL has all the best flavors of your favorite dessert — cinnamon-scented caramelized apples, maple syrup, crunchy granola or nuts. Getting out of bed is suddenly worthwhile.
Apple crisp is one of my all-time favorite desserts, and when there are leftovers from last night's dinner, I don't mind sneaking them for breakfast the next day. Did I just admit that out loud?
However, there's a healthier option, and that is a hearty grains bowl topped with apply-crispy type topping. This isn't your average bowl o' cereal for breakfast, but a more wholesome, whole grain approach, with a sweet, caramelized apple topping to put the finishing touch on it.
Suddenly, that morning alarm isn't quite so annoying when you are waking up to Apple Crisp Breakfast Bowl. Continue Reading…
{ 27 comments }