Print This Post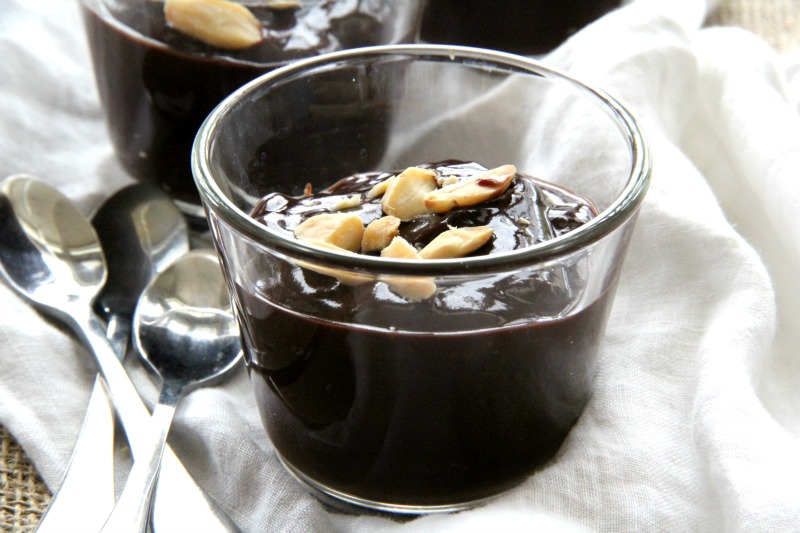 The Biggest Loser Chocolate Pudding is an easy dessert that's a smart, 150-calorie way to satisfy your chocolate temptation. It's vegan, fast, and satisfying.
I might be the last remaining person on Earth to get the hard-copy of the newspaper delivered at home, but as a career journalist, I can't help myself. It isn't morning without me reading the newspaper while eating breakfast, shaking the crisp newsprint open to see what information the writers, photographers and editors have curated for me that day.
Of course I look forward to Sundays, because of the comics and the magazine insert. Parade Magazine comes in my L.A. Times, and one early January edition a few years ago was devoted to the TV show "The Biggest Loser" and strategies for losing weight and maintaining weight loss.
It included a recipe for a lightened-up chocolate pudding. It was thickened with cornstarch instead of cream, and flavored with cocoa instead of higher-fat chocolate. In fact, it had no dairy whatsoever, and therefore is a vegan rendition.
I was immediately ALL IN!
{ 68 comments }