Print This Post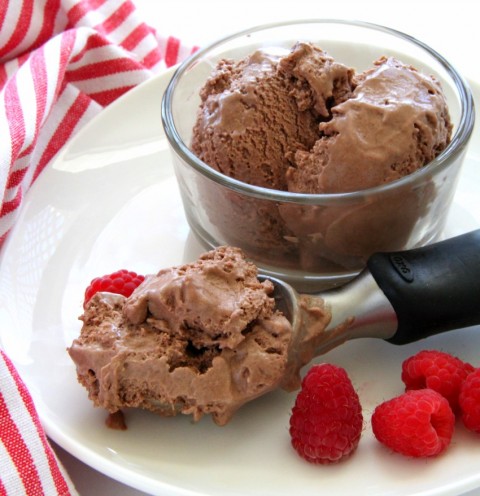 This post is sponsored by Davidson's Safest Choice™ Pasteurized Eggs for the #SafeEggsIceCream project. The recipe, photos and opinions are all Shockingly Delicious originals.  
On these desultory July days, when the temperature climbs, sweat glistens and spirits flag, we need ice cream. Good thing it's National Ice Cream Month!
Are you lazy like me? My enthusiasm for ice cream doesn't include energy to locate and extract the ice cream maker from its hiding place, so I dreamed up a no-churn ice cream that would satisfy my desire for something sweet and something light and airy.
Most no-churn ice creams include sweetened condensed milk, but that doesn't float my boat, so I put on my recipe thinking cap.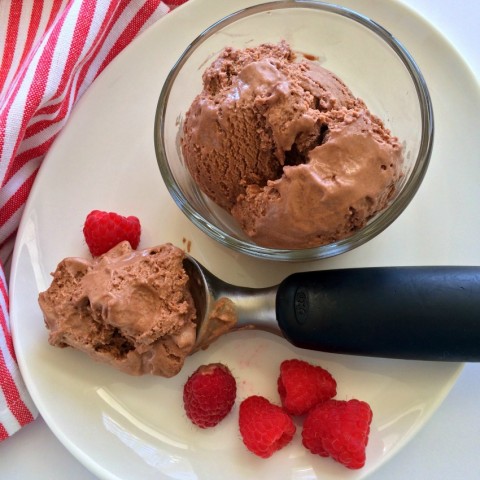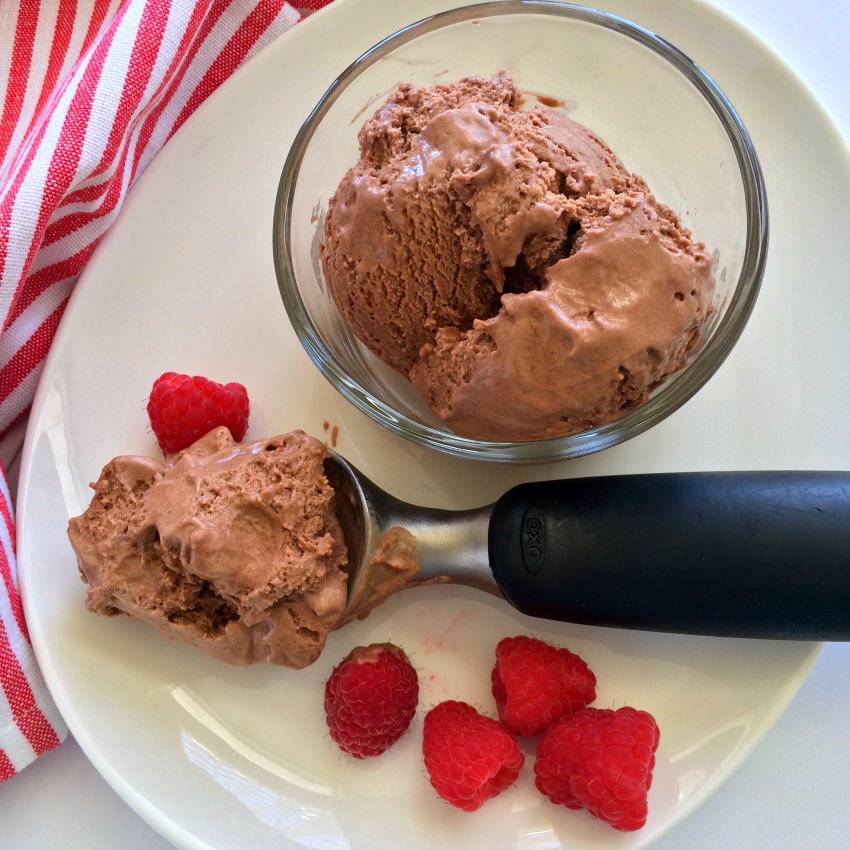 What if I whipped some egg whites (light…airy!), whipped some cream (airy!), and used marshmallow fluff (sweet…airy) for the sugar? And once my mind was on marshmallow fluff, it went right to Hershey's bars, because those two things go together like a campfire and summer. So maybe I could melt the Hershey's bars to make a milk chocolate flavored concoction, and then freeze the whole thing.
Guess what? It worked, and it might be the best, smoothest, most airy and delicious ice cream I ever made!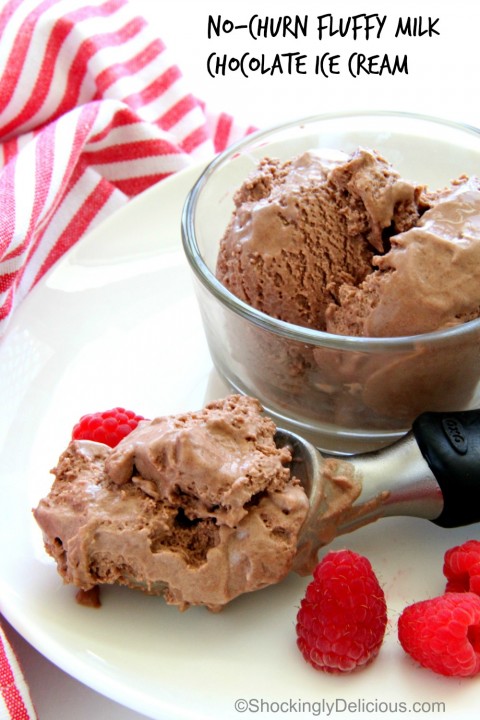 The safety of this creamy frozen goodness is ensured with Safest Choice™ Pasteurized Eggs. These are regular eggs in the shell that are bathed in a gentle warm water pasteurization bath to eliminate the risk of salmonella. They crack open, eat and act like regular eggs, so they are useful anytime you are using raw or under-cooked eggs in a recipe or meal. I always use Safest Choice pasteurized eggs for my homemade ice cream recipes, because I don't have to worry the slightest bit about salmonella. And since this recipe calls for raw egg whites whipped into an airy frenzy, I have confidence it will be safe.
In the meantime, let me show you a bit about how to make it.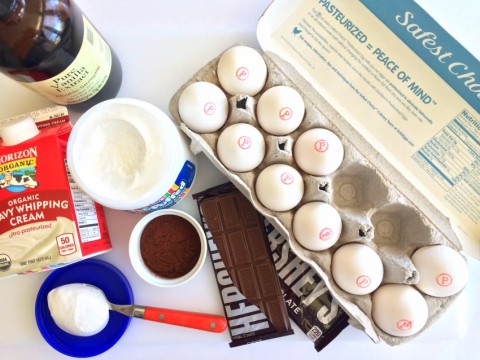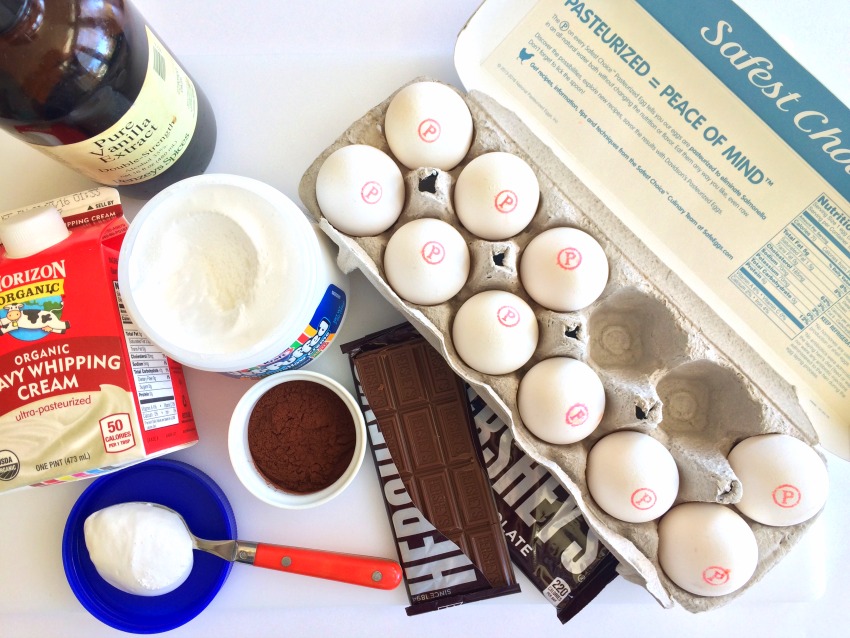 Gather your ingredients. Pasteurized eggs have a little red "P" stamped on the egg shell to remind you of their safety.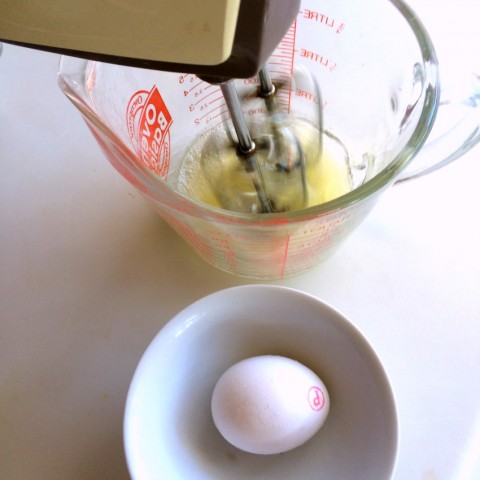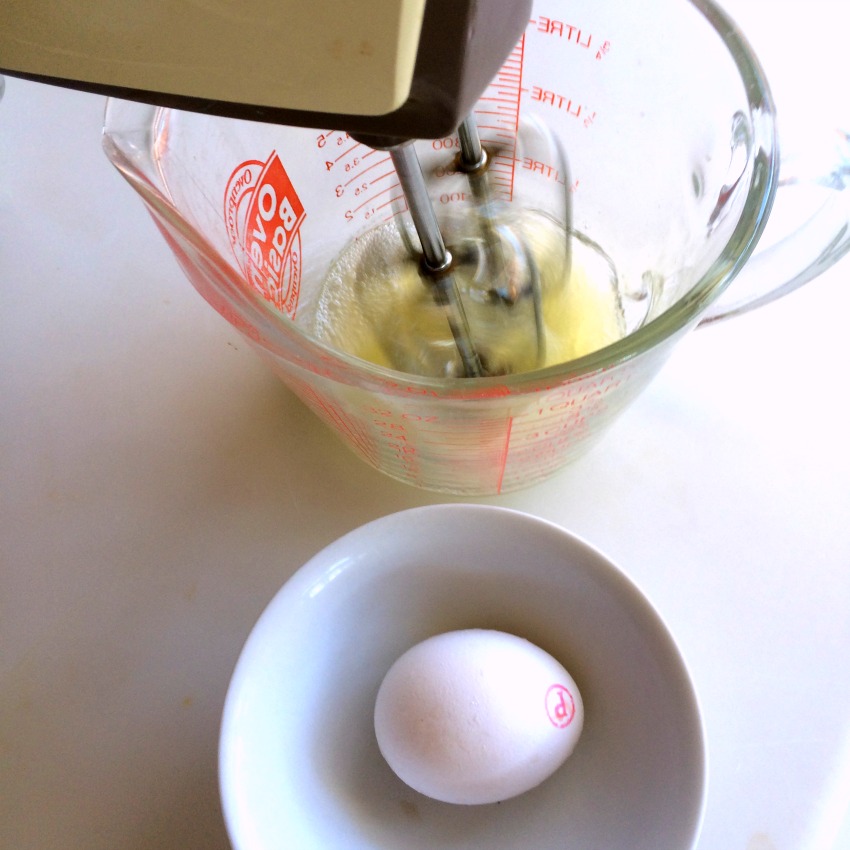 Whip the egg whites.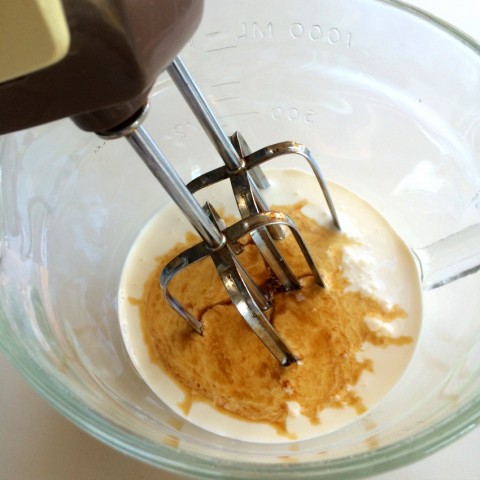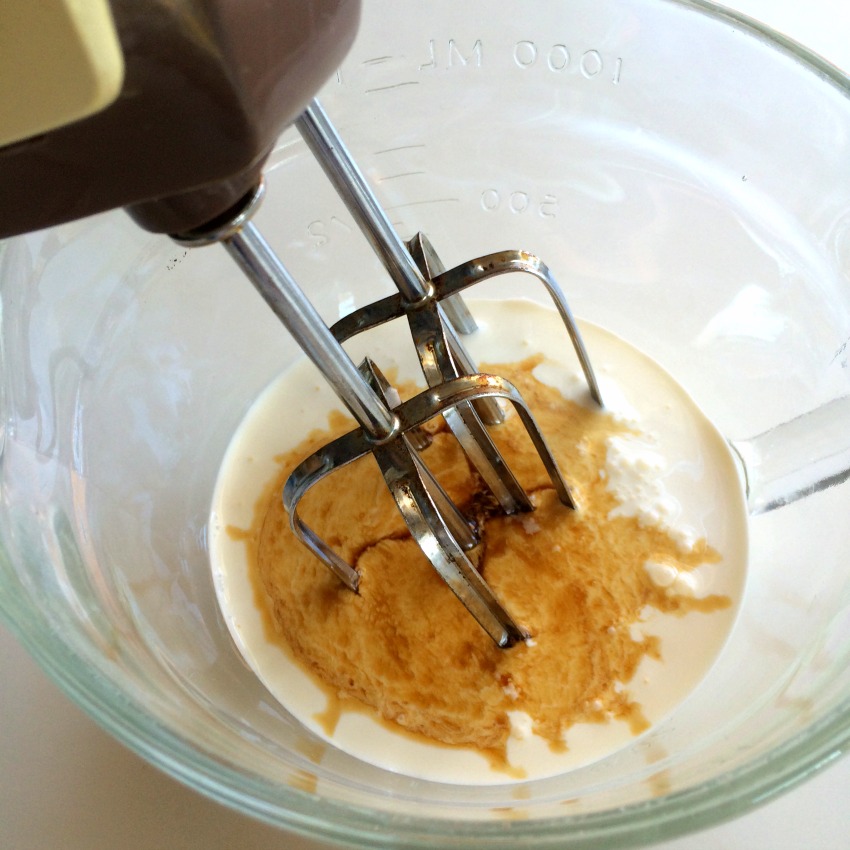 Whip the cream and vanilla…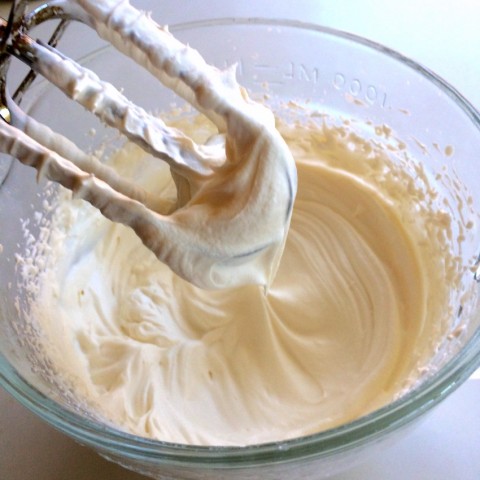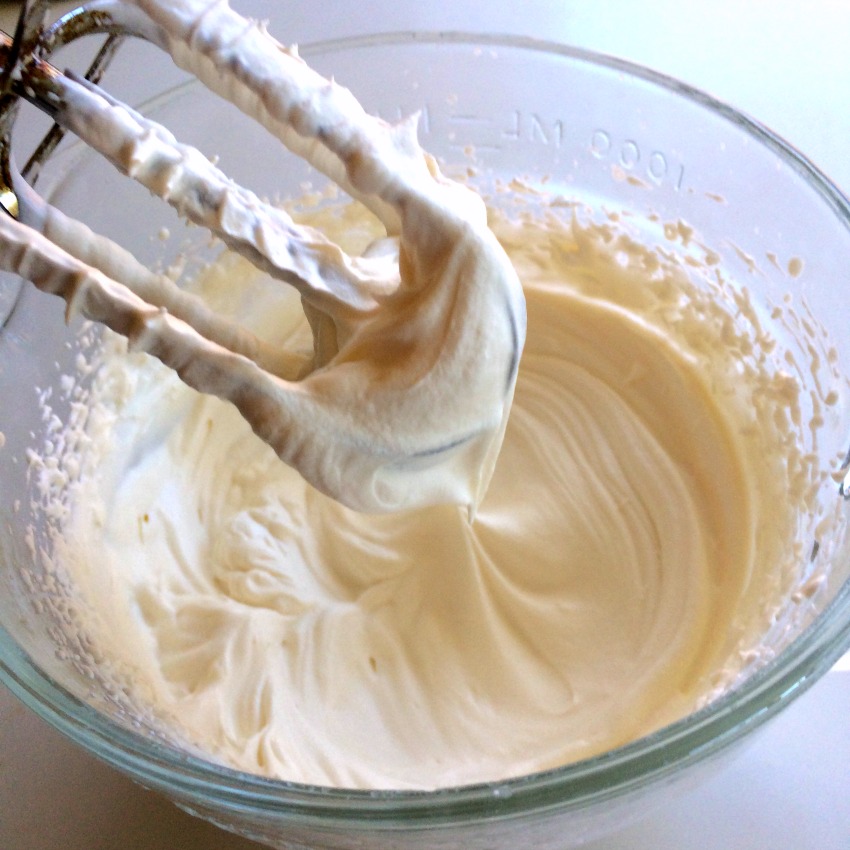 …to firm peaks.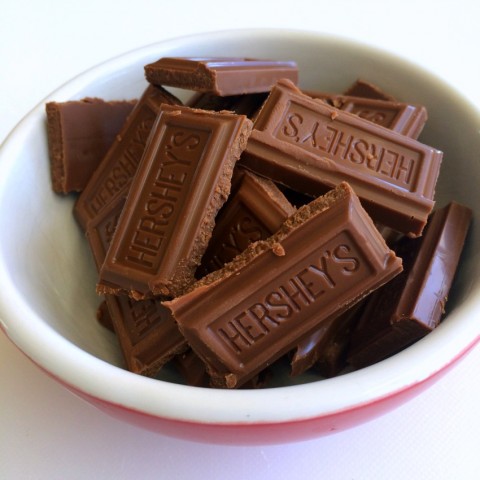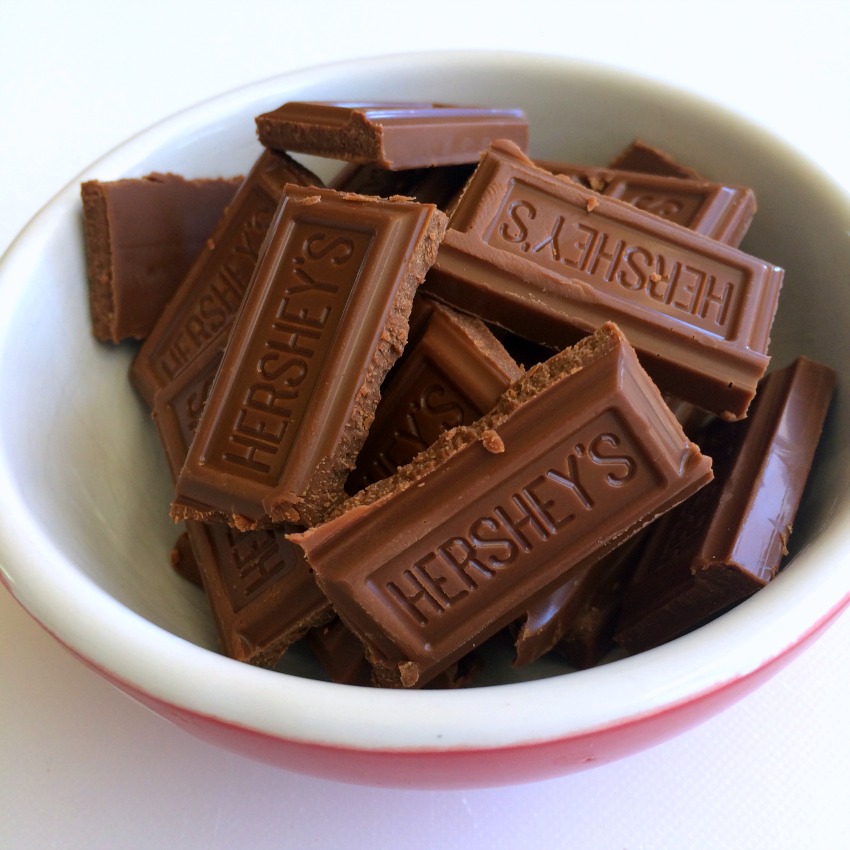 Melt…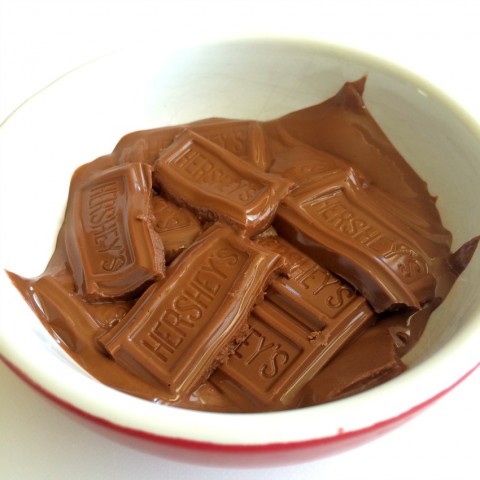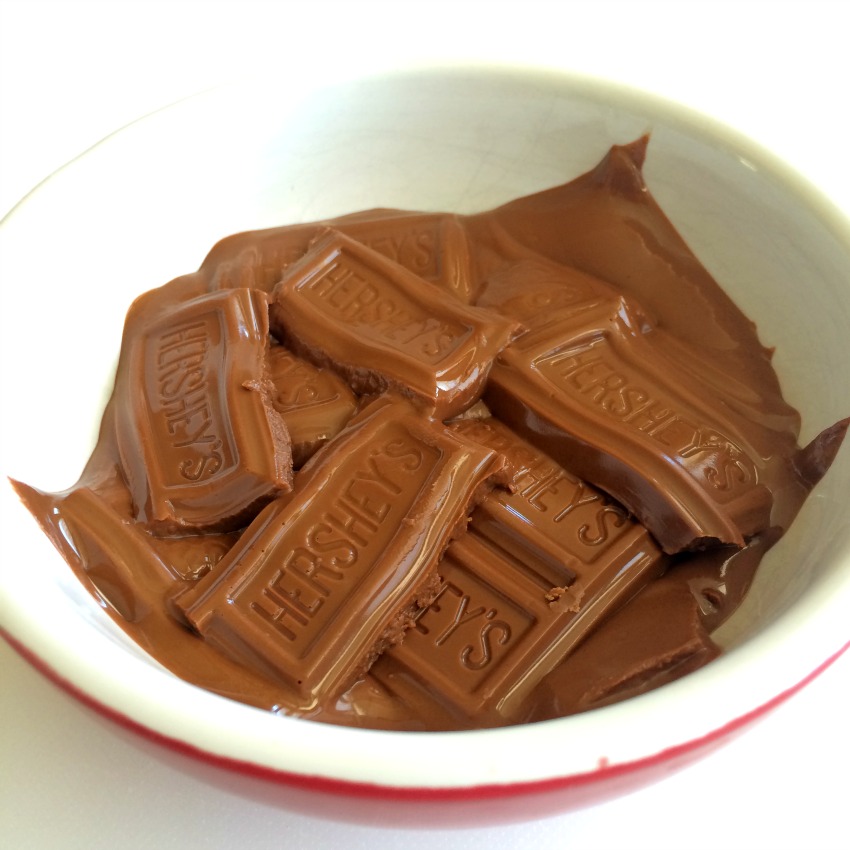 …the chocolate.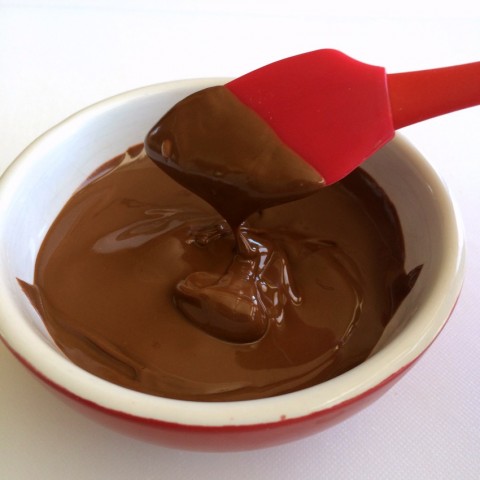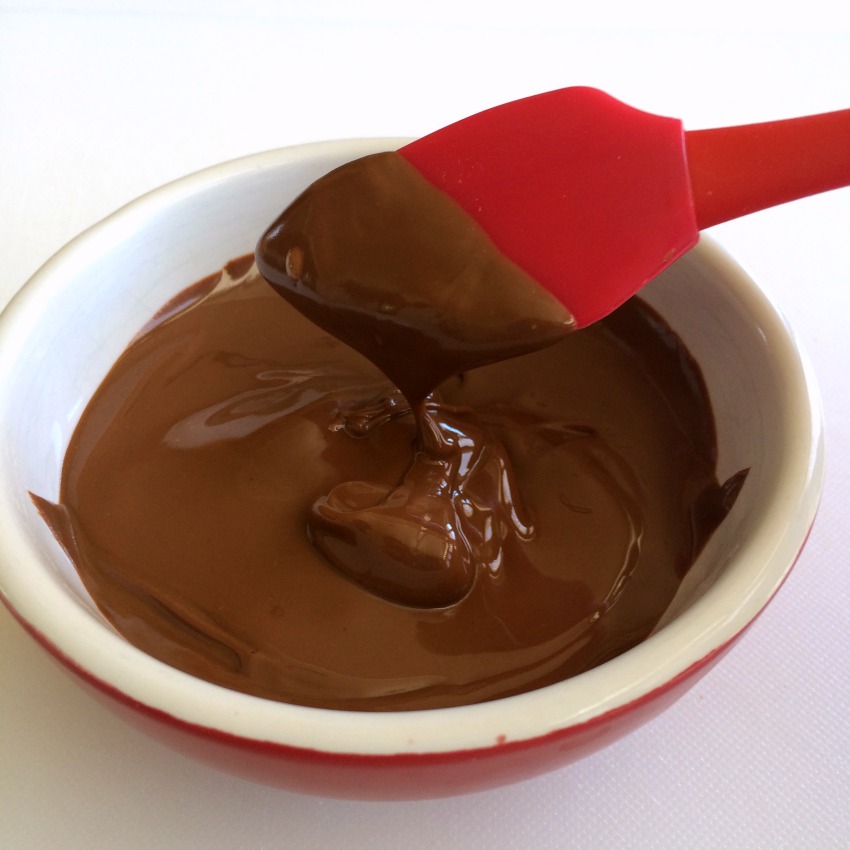 Sometimes you just need a Hershey's bar or two, eh?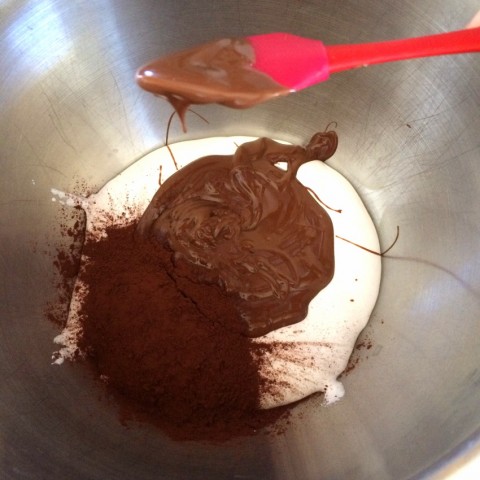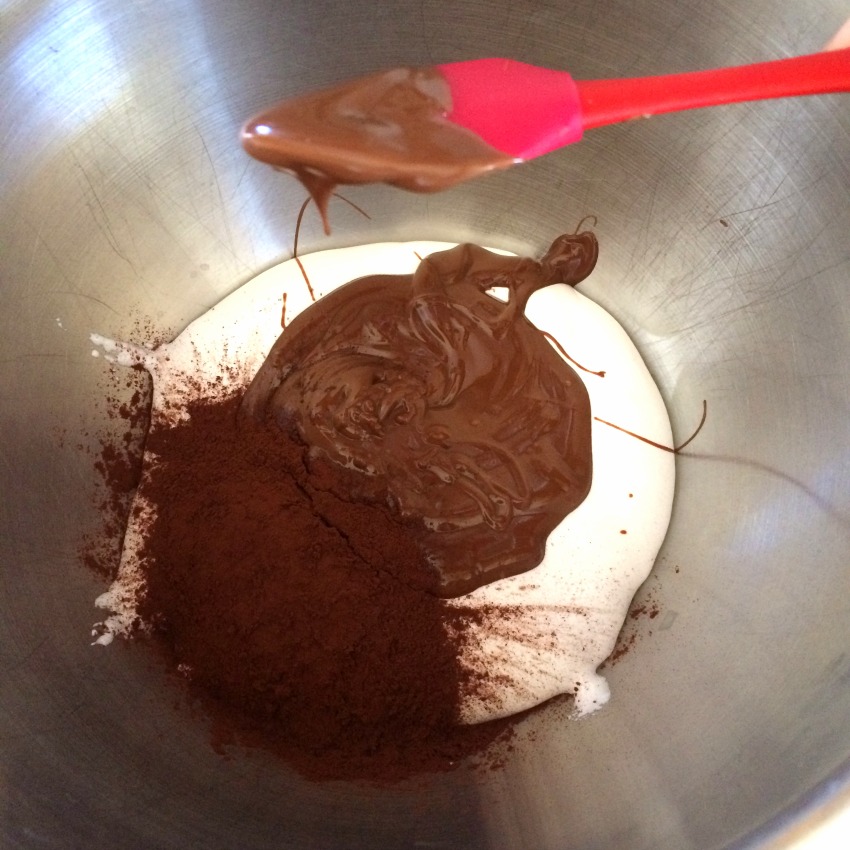 Mix melted chocolate and cocoa…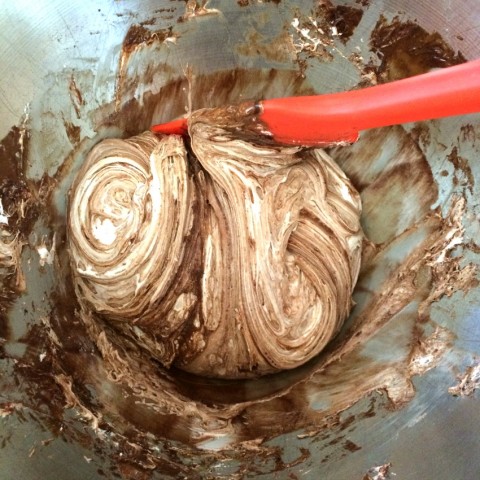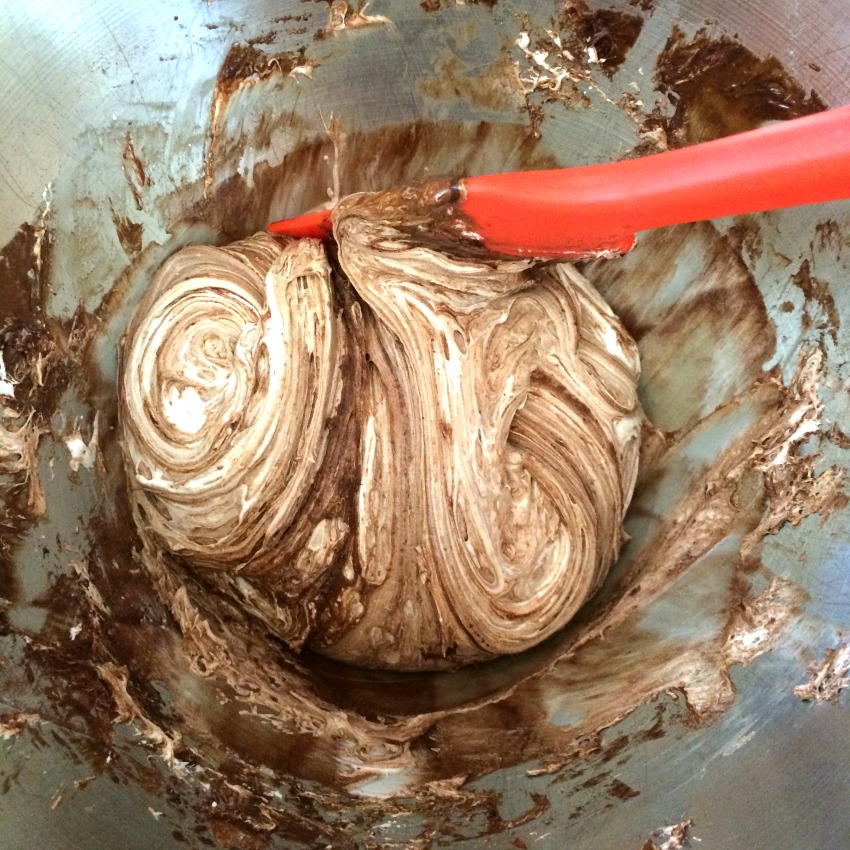 …into the marshmallow fluff…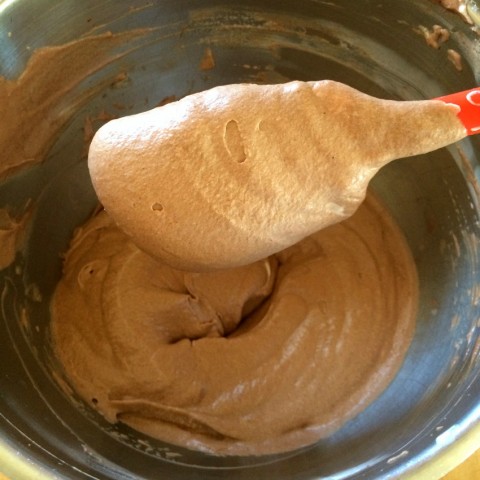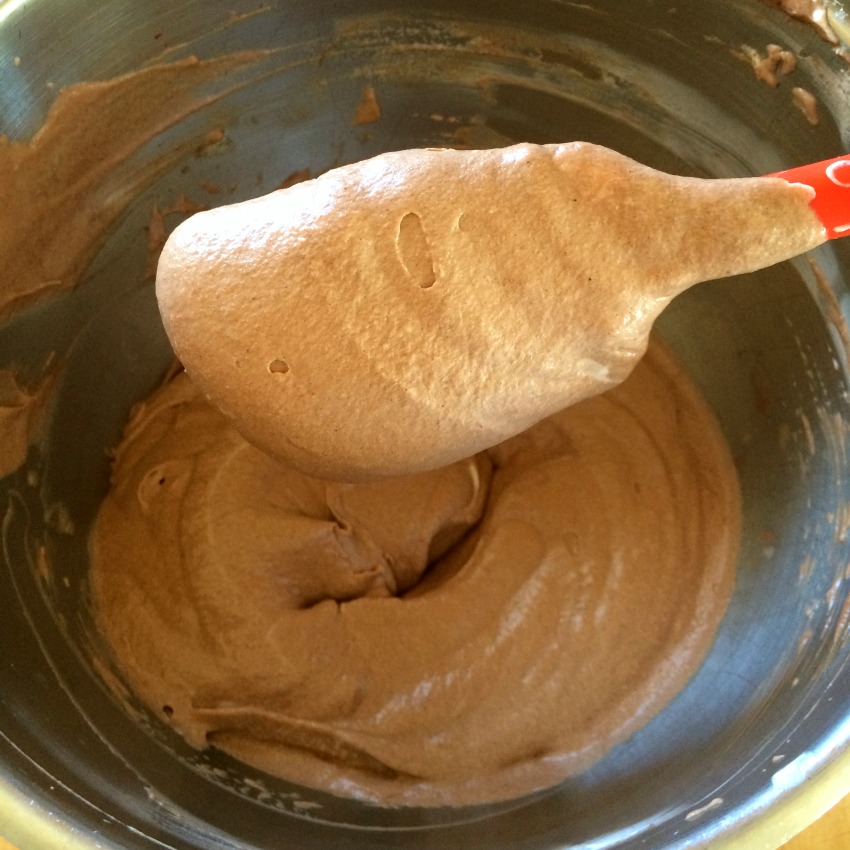 …looks pretty good so far, eh?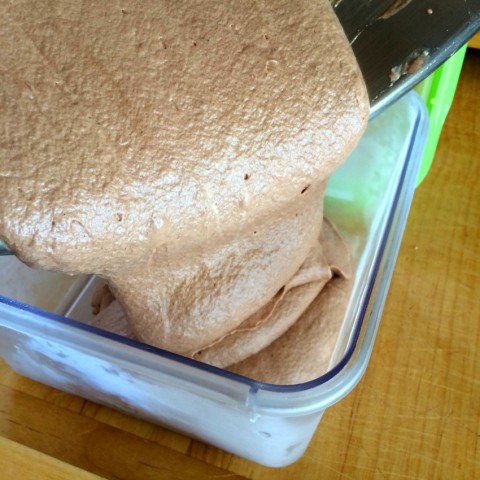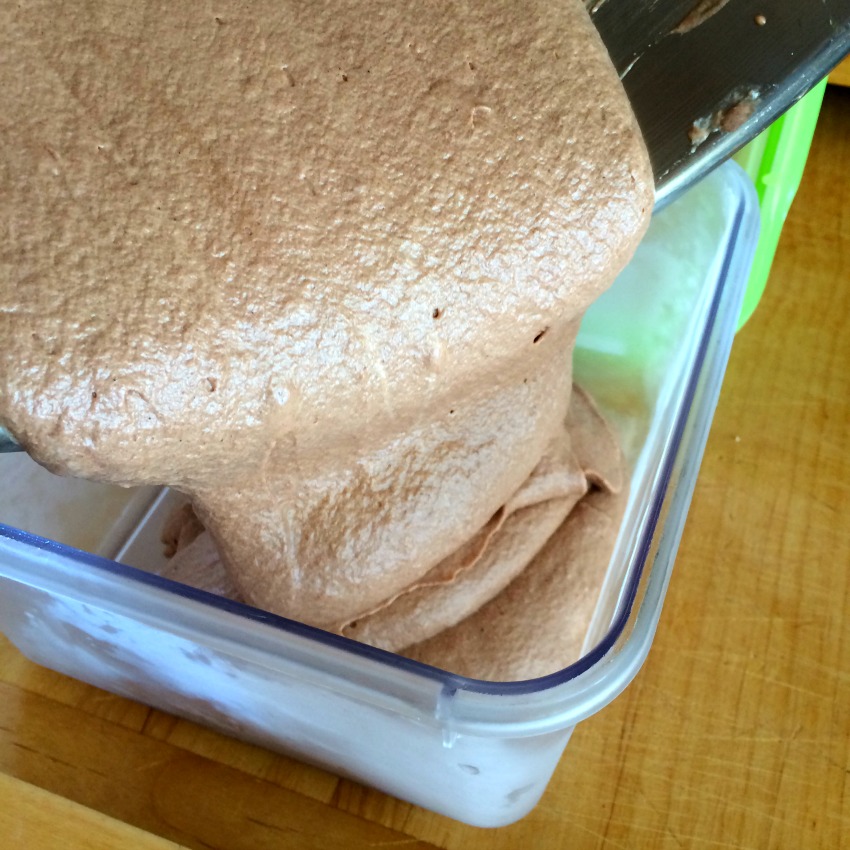 Pour it into a freezer-safe lidded container.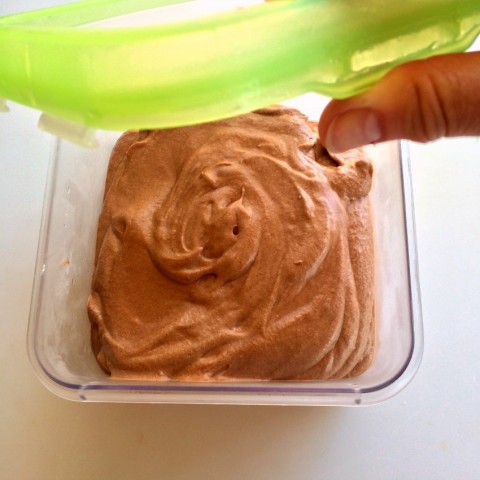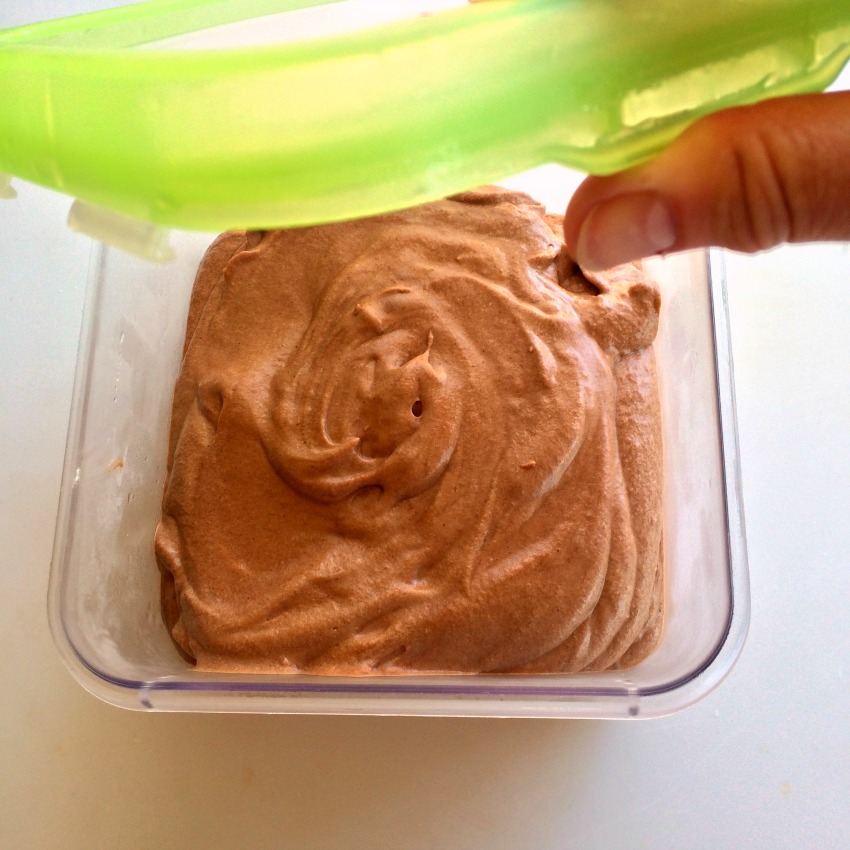 Pop the lid on and freeze that baby at least 6 hours, or better yet, overnight.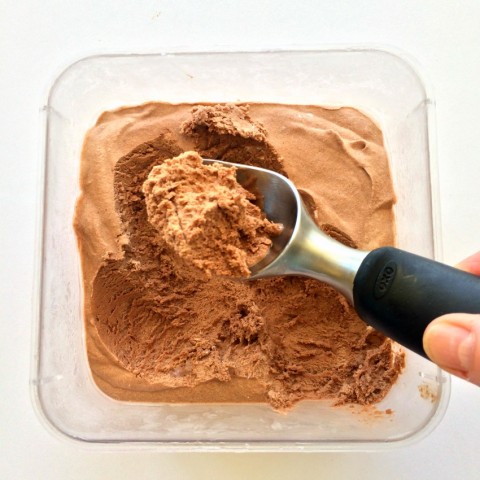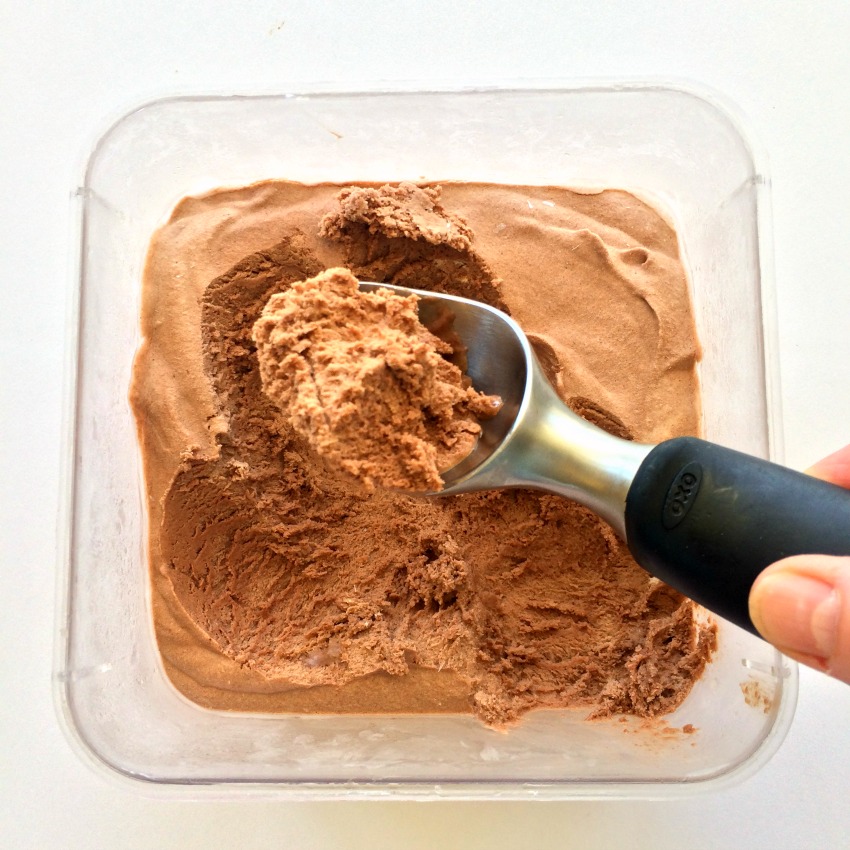 Serve, close your eyes, appreciate the silky softness, and enjoy!
Disclosure: Thank you for supporting Davidson's Safest Choice™ Eggs, and all the brands I work with. My work developing recipes for brands keeps the lights on, the computers humming and the cameras clicking here at Shockingly Delicious HQ.