Print This Post
If it is August/September, and if you have a garden, then you will need recipes for your zucchini crop.
Zucchini is one of the jokes/blessings of the summer. If you have one plant, you have a lot of zukes coming your way. If you have a few plants, you have enough for the whole neighborhood.
But it's all good, isn't it? Figuring out what to do with too much zucchini is a good problem to have.
Here are some suggestions: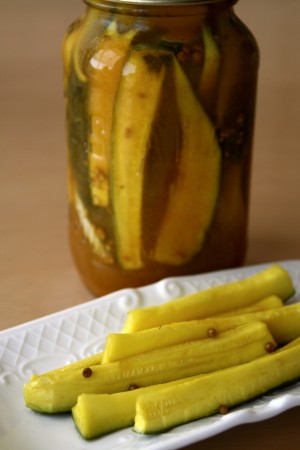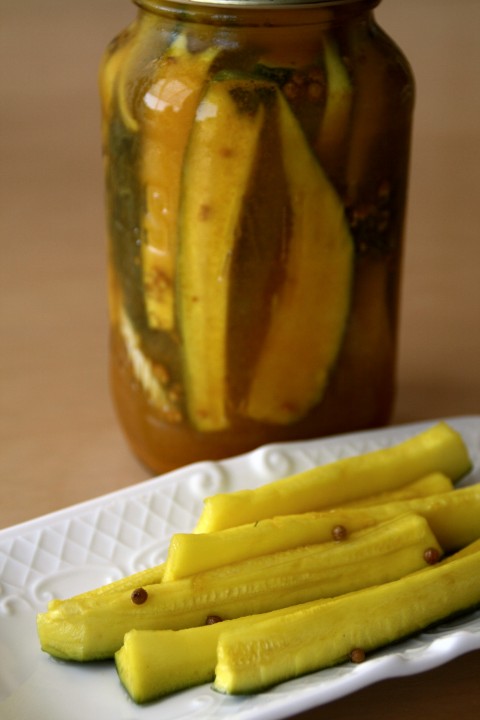 1. Sweet Zucchini Refrigerator Pickles. No canning, no muss and fuss. A week in the refridge, and you have delicious pickles!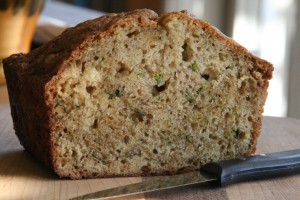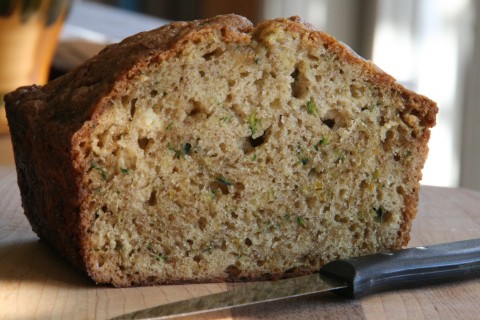 2. Spiced Zucchini Bread. A perfectly taste-balanced quick bread that incorporates fresh zucchini.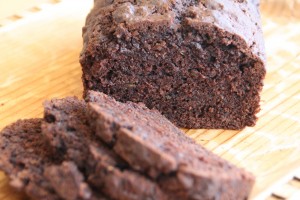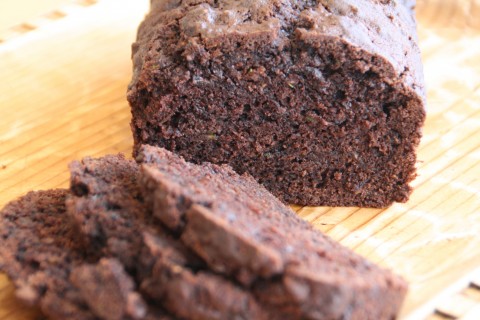 3. Chocolate-Coffee Zucchini Quick Bread. Did I have you at chocolate? How about coffee?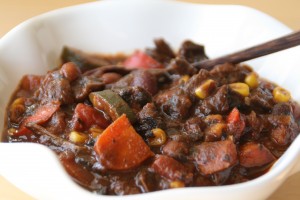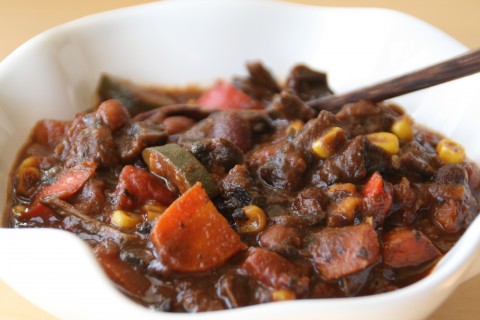 4. Portobello Vegetarian Chili of the Gods. This is a veritable veggie dump, in the best way!
5. And now come these Lemon Zucchini Cornmeal Cookies, which were a big hit at our house!
They appeared in Martha Stewart's Everyday Food back in September 2009, but I just got around to them this summer! They're surprisingly good, slightly different because they have no egg or baking powder/soda, so they don't puff up wildly. They are fragrant with lemon and vanilla, the zucchini shows up charmingly in green specks, and the cornmeal gives a great texture.
The version below reflects the small adaptations I made: More vanilla, more lemon zest, sugar crystals for the top, shorter baking time.
Recipe: Lemon-Zucchini Cornmeal Cookies
Summary: A lemony cookie/biscuit flecked with zucchini sparkles as a great way to use up too much summer zucchini from the garden. Cornmeal gives them good texture.     
Ingredients
1/2 cup (1 stick) unsalted butter, at room temperature
1 cup confectioners' sugar (spooned and leveled)
1 teaspoon pure vanilla extract
2 teaspoons packed finely grated lemon zest
1 teaspoon coarse salt
1 cup all-purpose flour, (spooned and leveled) (can use half white whole wheat flour)
1/2 cup fine cornmeal
1 cup zucchini, grated on small holes of a box grater
Decoration: Raw or turbinado sugar, or coarse sugar crystals
Instructions
Heat oven to 325 degrees. Line two baking sheets with parchment paper or a silicone mat.
Using an electric mixer, cream butter and sugar until pale and fluffy. Mix in vanilla, lemon zest, and salt. Add flour and cornmeal and mix until crumbly. Add zucchini; dough will thicken.
Drop dough by rounded tablespoons, about 2 inches apart, onto baking sheets. Using fingers, tap tops a bit flatter and then sprinkle with coarse sugar crystals. Bake until cookies are light golden brown at edges, about 15-20 minutes, rotating sheets halfway through. Let cool completely on wire racks.
Makes 30-36 cookies.
Preparation time: 10 minute(s)
Cooking time: 15 minute(s)
Number of servings (yield): 15
Culinary tradition: USA (Nouveau)
My rating 4 stars:  ★★★★☆ 1 review(s)