Print This Post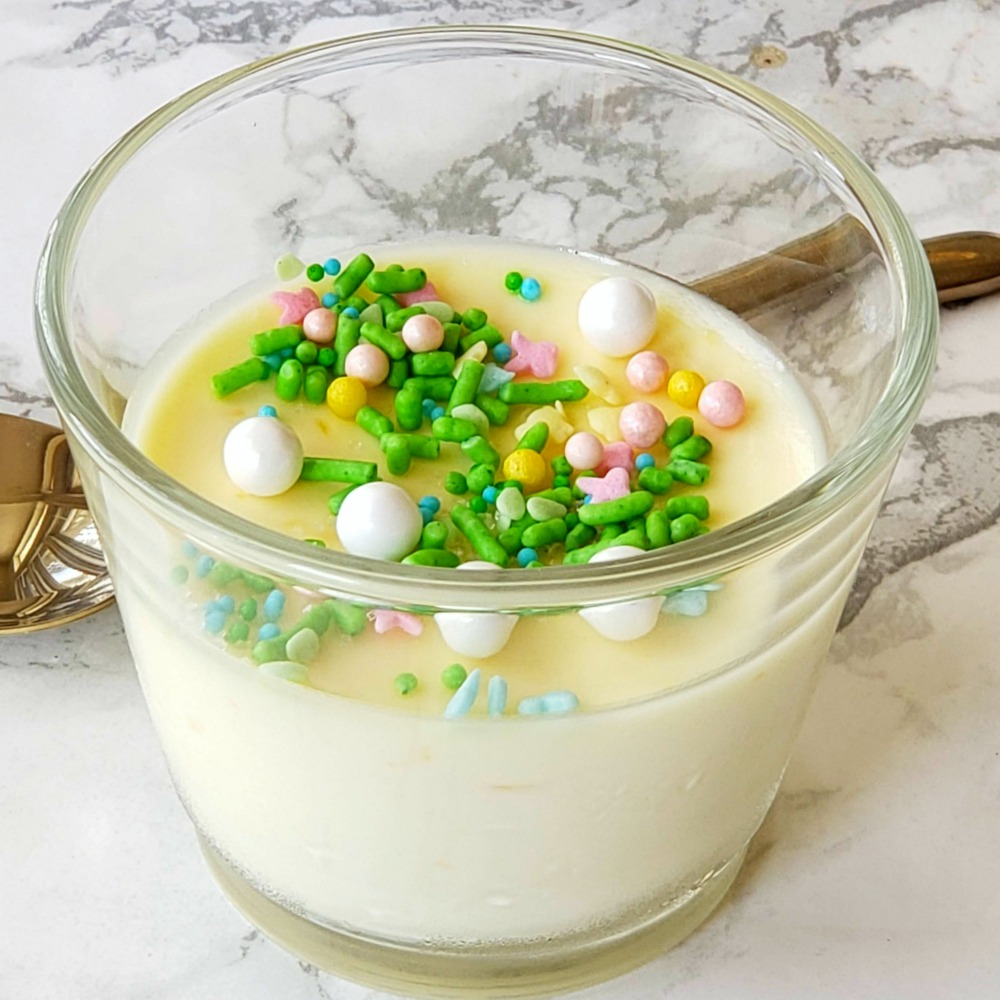 Orange Posset is a thick, creamy, orange-vanilla flavored dessert, sort of like a silky, plush pudding or custard without eggs or thickeners. Serve this decadent dessert in small cups because it is so rich.
This post is sponsored in conjunction with #SpringSweetsWeek. I received product samples from sponsor companies to help in the creation of the #SpringSweetsWeek recipes. All opinions are mine alone.
You may have never heard of posset, an old-time English dessert, but I'm betting once you taste it, you'll make it a permanent part of your dessert repertoire.
A few years ago, confronted with an excess of Meyer lemons, I made a Lemon Posset, but for today's recipe, which kicks off Spring Sweets Week, I was fixated on orange flavors.
In it's simplest form Posset is a mixture of heavy cream, sugar and citrus juice, which thickens with an overnight rest in the refrigerator into a silky, not-mousse, not-pudding, not-custard creamy dessert. The luxe mouthfeel and orange-vanilla "dreamsicle" flavor of Orange Posset one will have you swooning. It's served in small portions because it is so very rich, and would make a stunning springtime or Easter dessert, especially with seasonal sprinkles as I have it here. The fact that it can and should be made ahead is a bonus when you're serving it to guests.
How to make Orange Posset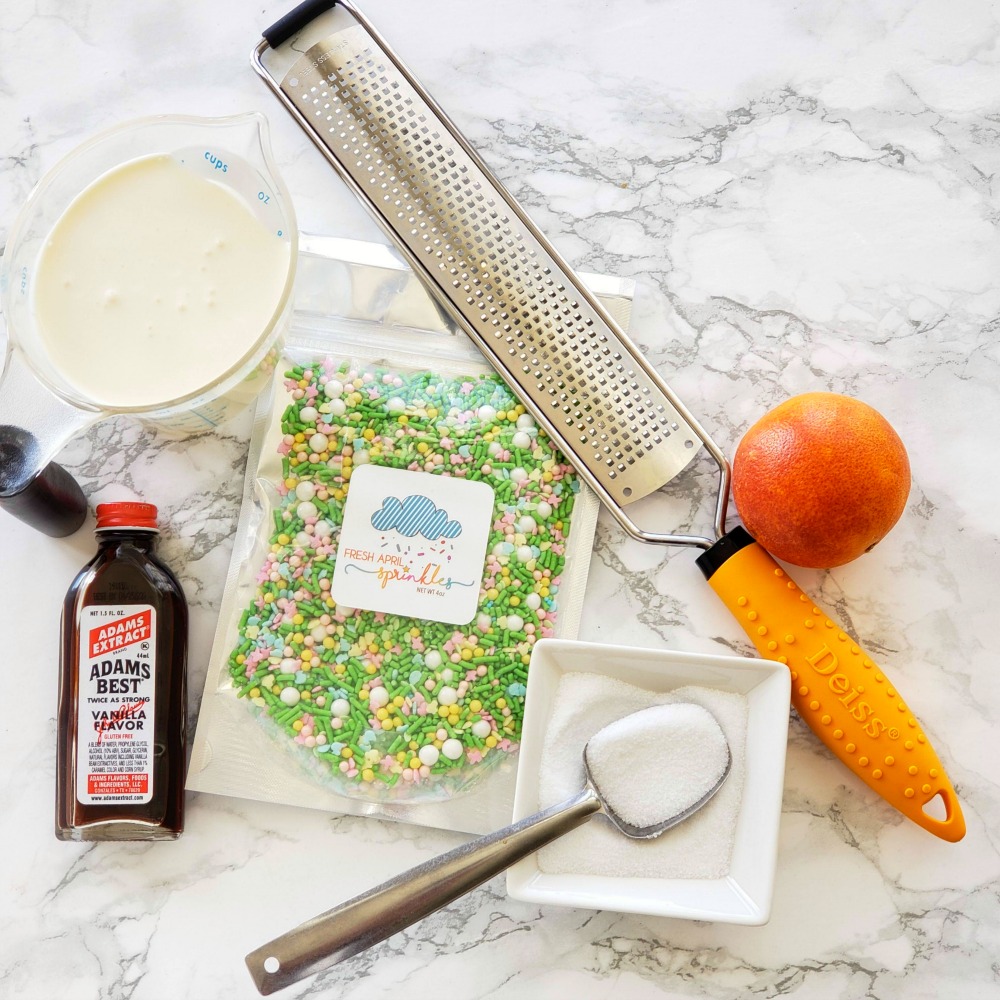 1. Gather your ingredients and tools.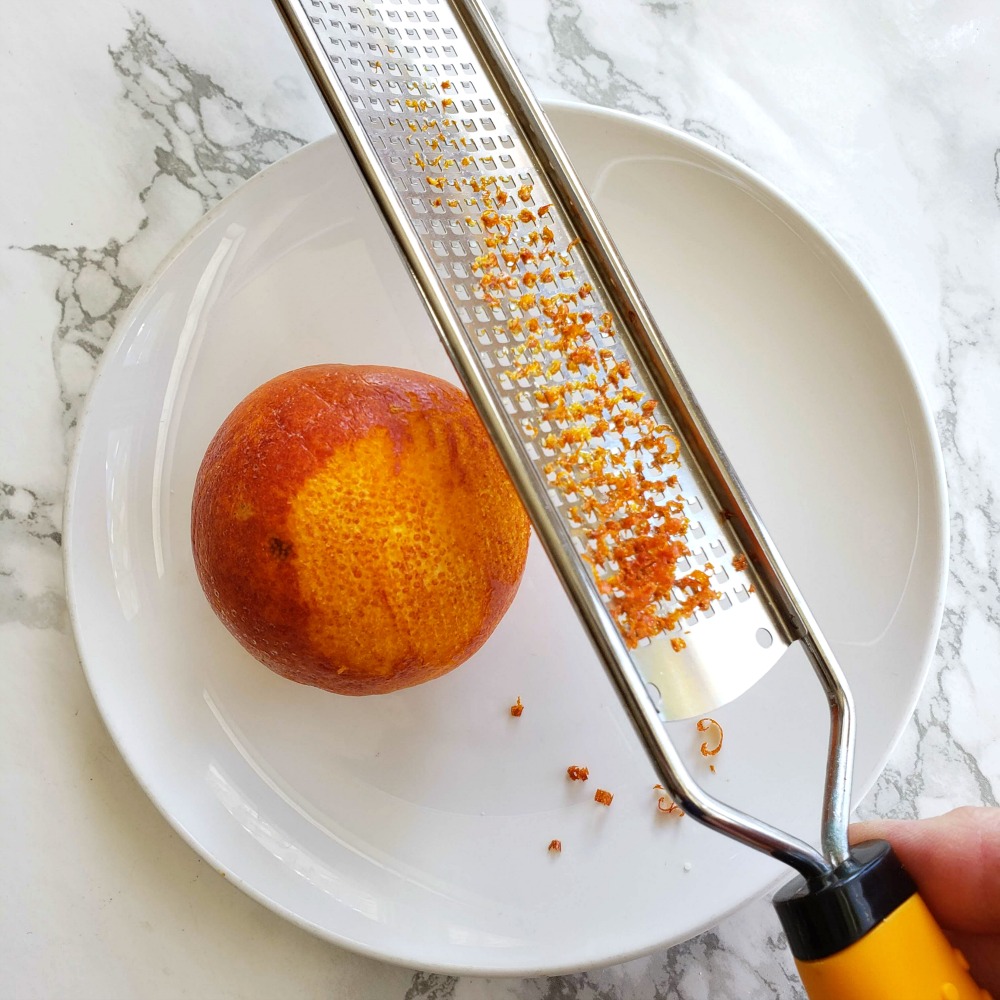 2. Zest the orange. A rasper-type tool makes this easy!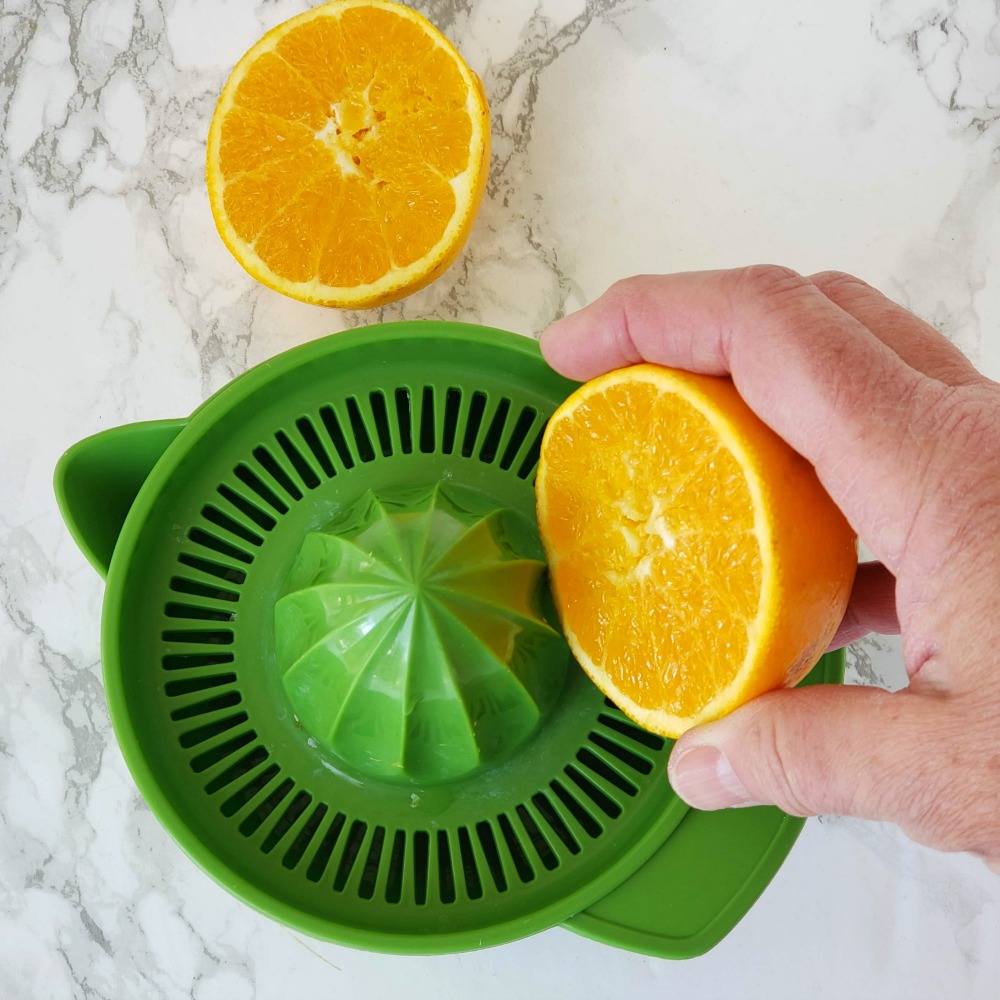 3. Juice the orange.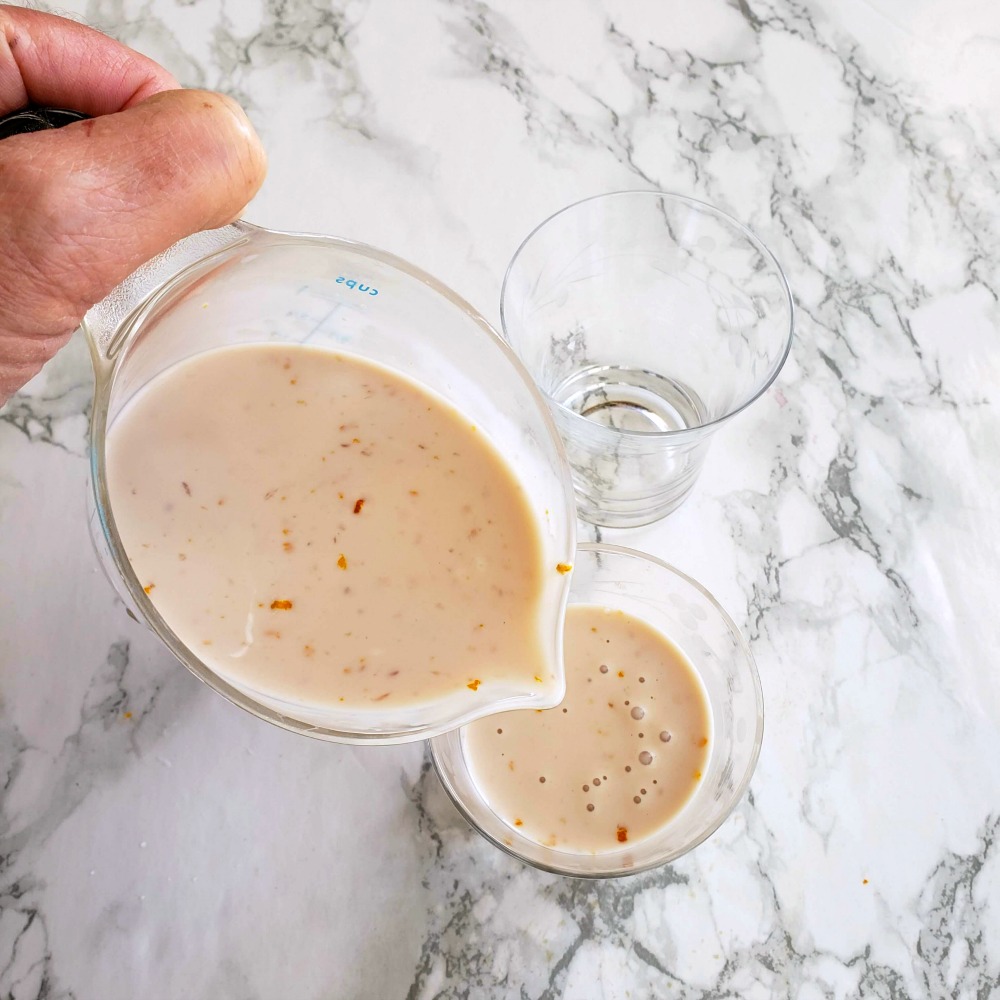 4. Heat the cream and sugar in a small saucepan, then stir in orange juice, vanilla and zest. Transfer to a measuring cup so you can easily pour the mixture into serving cups. That's orange zest floating in the mixture!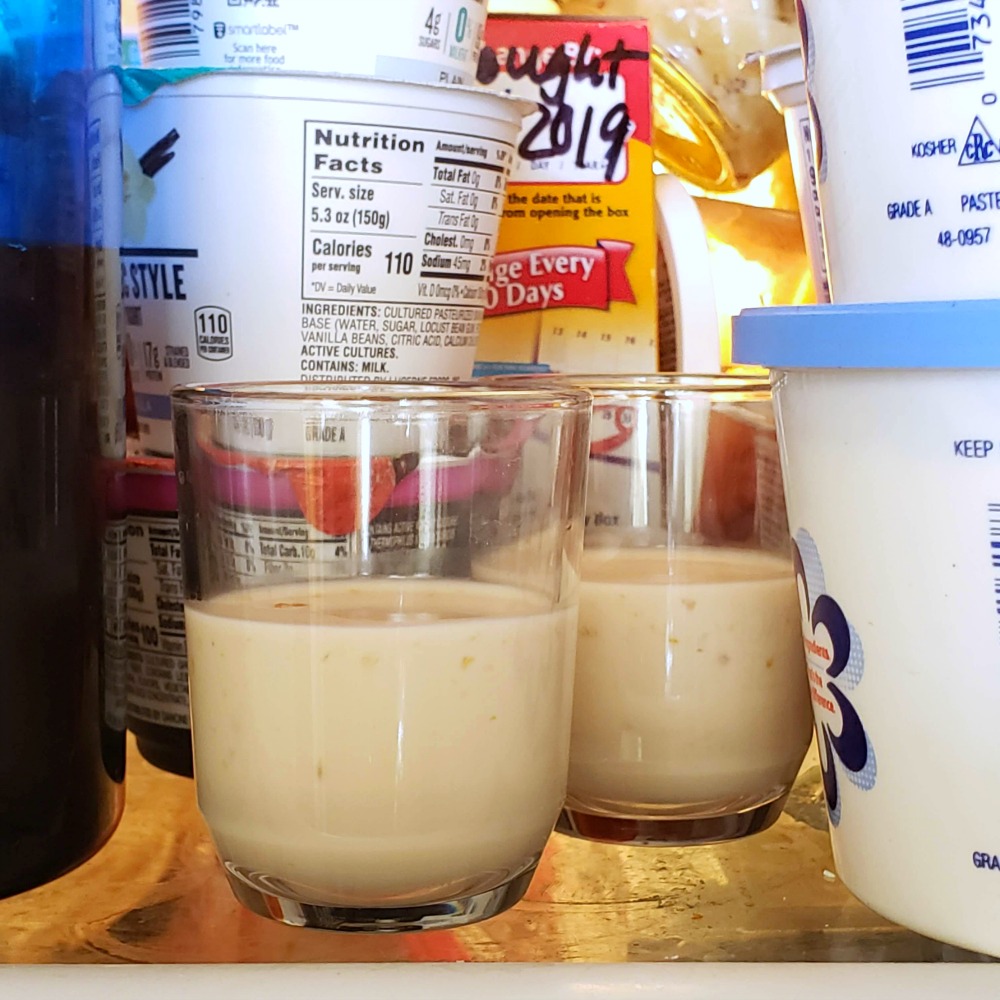 5. Refrigerate for at least 6 hours, and for best results, overnight.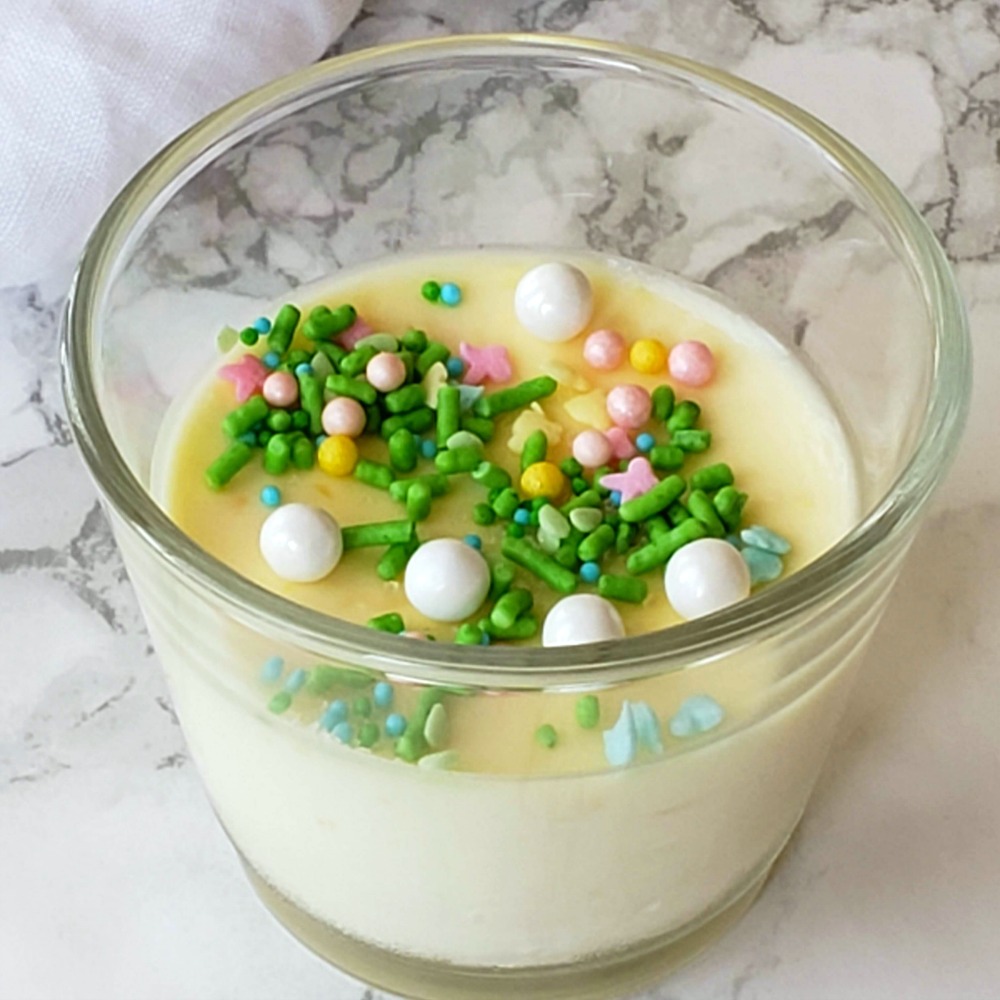 6. Voila! Close your eyes and savor the lush complexity. Sprinkles make everything more fun!
Questions about Orange Posset
What makes it thick? There are no eggs or thickeners like cornstarch, gelatin or flour in it.
Citrus juice acidifies the cream, which causes the proteins in the cream to clump. But the fat in cream prevents it from clumping tightly (like milk would if it sours and curdles into clumps or becomes grainy), and instead the posset thickens luxuriously. Heating the cream before adding the juice also affects the proteins and helps stabilize the gelled cream.
Can I use blood oranges or tangerines instead of a naval orange?
Of course! I'm a big fan of using what you have and trying new things. However, let me caution you that once when I used blood oranges, I had a bit of a fail because the cups never set up, even after 24 hours. So instead, I converted them in my mind to "creamy orange sauce," pretended like I did it on purpose, and served the soupy posset over granola and berries and happily devoured it for breakfast! The science lesson in there is you need acid-y enough citrus juice to make it gel. So if you're willing to experiment, I say go for it.
How far ahead can I make Orange Posset?
You need to make it AT LEAST 6 hours ahead so it has a chance to set up, but 24 hours is ideal. So, if you're serving it tomorrow night, make it tonight after dinner. I have had it in the refrigerator for 3 or so days with no problem, but I cannot speak to any time greater than that because mine didn't last that long. If you plan to keep it longer than 24 hours in the refrigerator, I would cover the top with plastic wrap, so it doesn't begin to dehydrate.
My Orange Posset recipe joins others today as part of #SpringSweetsWeek 2020 hosted by Heather from Hezzi-D's Books and Cooks! What better way to celebrate the warmer weather and flowers blooming than with food and a fun giveaway? 27 bloggers from around the country have come together to share over 100 sweet recipes perfect for spring! So stop thinking about cold and snow and get ready to enjoy the best spring sweets like cupcakes, cookies, brownies, pies, and even beverages.
Orange Posset is a thick, creamy, orange-vanilla flavored dessert, sort of like a silky, plush pudding or custard without eggs or thickeners. Serve this decadent dessert in small cups because it is so rich.
Ingredients
Directions
Zest the orange with a rasper-type zester, and set zest aside. Cut orange in half and juice it, reserving the juice. Throw away or compost the orange shell.
In a small saucepan, add cream and sugar, and heat over medium heat until it comes to a simmer, stirring frequently so sugar dissolves. Simmer for 3-5 minutes, uncovered.
Remove pan from heat, stir in orange juice, vanilla and orange zest. You will notice the mixture beginning to thicken as you stir it. Allow mixture to steep and cool off for 10-15 minutes.
Pour mixture into a measuring cup, and from the cup into 4 small glasses, ramekins or serving dishes. Individual servings are better than one big dish of this. Place the glasses in the refrigerator and chill at least 6 hours, or better yet, overnight.
Garnish with fun sprinkles if you like, before serving.
Serves 4.
Notes
https://www.shockinglydelicious.com/orange-posset/
Copyright Dorothy Reinhold | ShockinglyDelicious.com. All rights reserved.

Pin the image below to your Pinterest board to save this recipe!
Sponsors used in this recipe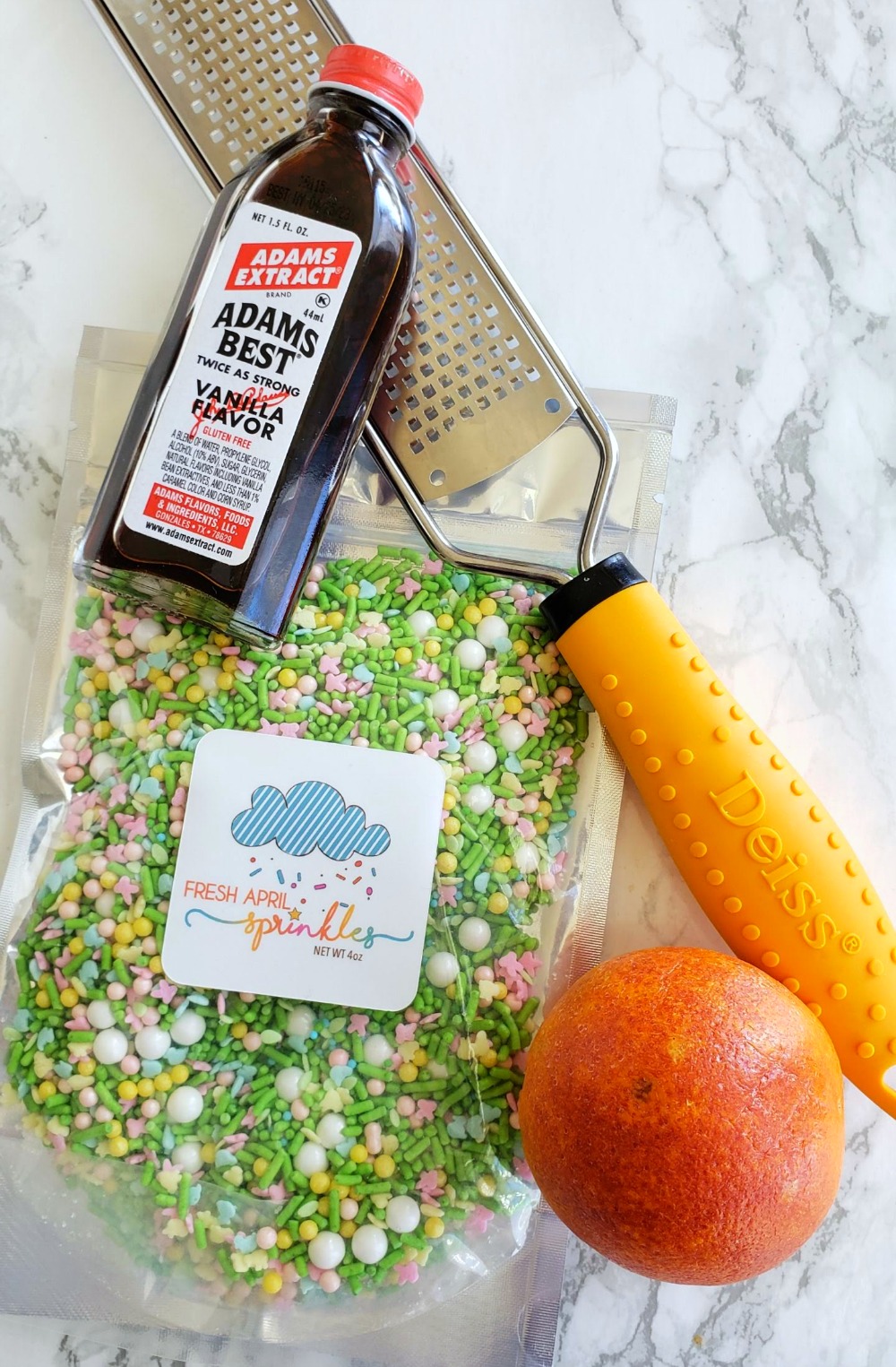 1. Deiss PRO Citrus Zester & Cheese Grater: I used this handy, razor-sharp rasp-style tool to zest my oranges for this posset, but you can also make impossibly powdery, fluffy shreds of Parmesan and other hard cheeses, grate a bar of chocolate, fresh coconut meat or a nutmeg or cinnamon stick, or grate garlic, ginger, or lemongrass, as examples. It is super sharp, very sturdy, dishwasher-safe, has an ergonomic, slip-resistant handle so it is very stable in your hand. It has a cover so you won't grate your fingers when you are reaching for it in the drawer. Highly recommend!
2. Adams Extract & Spice Vanilla Extract: Adams Best Twice-As-Strong vanilla is a cook's secret for intoxicating baked goods and desserts. But their regular strength vanilla and other extracts and spice mixes are equally aromatic and wonderful!
3. Fresh April Sprinkles: I'm using their "Spring It On Sprinkle Blend" for today's recipe (do you see the pastel colored egg, chick, duck and bunny shapes amid the green grass jimmies?), but they have many other cute sprinkle blends, so find one that fits YOUR next party theme!
My Spring Sweets Week recipes:
Try them all!
1. Orange Posset
2. Greek Yogurt Tangerine Cake
3. Coffee Banana Breakfast Smoothie
4. Cinnamon Swirl Quick Bread
5. Coconut Pecan Dream Bars
Thank you #SpringSweetsWeek sponsors: Dixie Crystals, Millican Pecan, Door County Coffee & Tea Co., Anolon, Fresh April Sprinkles, Deiss Kitchenware, and Adams Extracts for providing the prizes free of charge. These companies also provided the bloggers with samples and product to use for #SpringSweetsWeek recipes. All opinions are my own.

Thanks for visiting…are you hungry for more? Follow Shockingly Delicious on…
FACEBOOK | PINTEREST | INSTAGRAM | TWITTER
…for all the latest recipes, ideas and updates!
This post may contain affiliate/referral links. It is a way for this site to earn advertising fees (at no cost to you) by advertising or linking to certain products and/or services that I approve and prefer.