Print This Post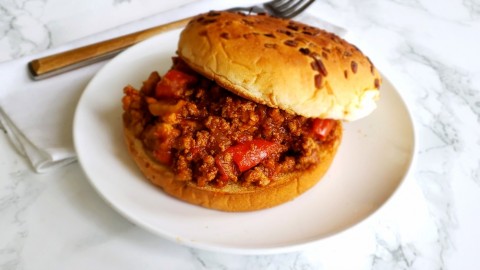 Instant Pot Sloppy Joes are slightly sweet, slightly tangy and very meaty (beef and pork). They're served on a soft, toasted oniony bun for a satisfying comfort meal.
A childhood favorite that never gets old, few meals provide the instant comfort of a sloppy joe. This easy version shaves some cooking time off by using the Instant Pot. The aromatics and meat saute in the pot, and then the sauce pressure cooks for a mere 5 minutes before it's ready for prime time — either lunch or dinner.
Is your Instant Pot out of the box yet from when you got it as a gift? If not, what are you waiting for?
If it is, plug it in and let's get dinner on the table!
This simple Instant Pot Sloppy Joe recipe will have your eyes rolling back in your head…that's how good it is. If you need to get dinner on the table in 30 minutes, this is your recipe. And it's faster (and healthier) than calling in a take-out order and waiting for delivery. Have I convinced you yet? Do not let this handy kitchen gadget intimidate you. It is very easy.
How to make Instant Pot Sloppy Joes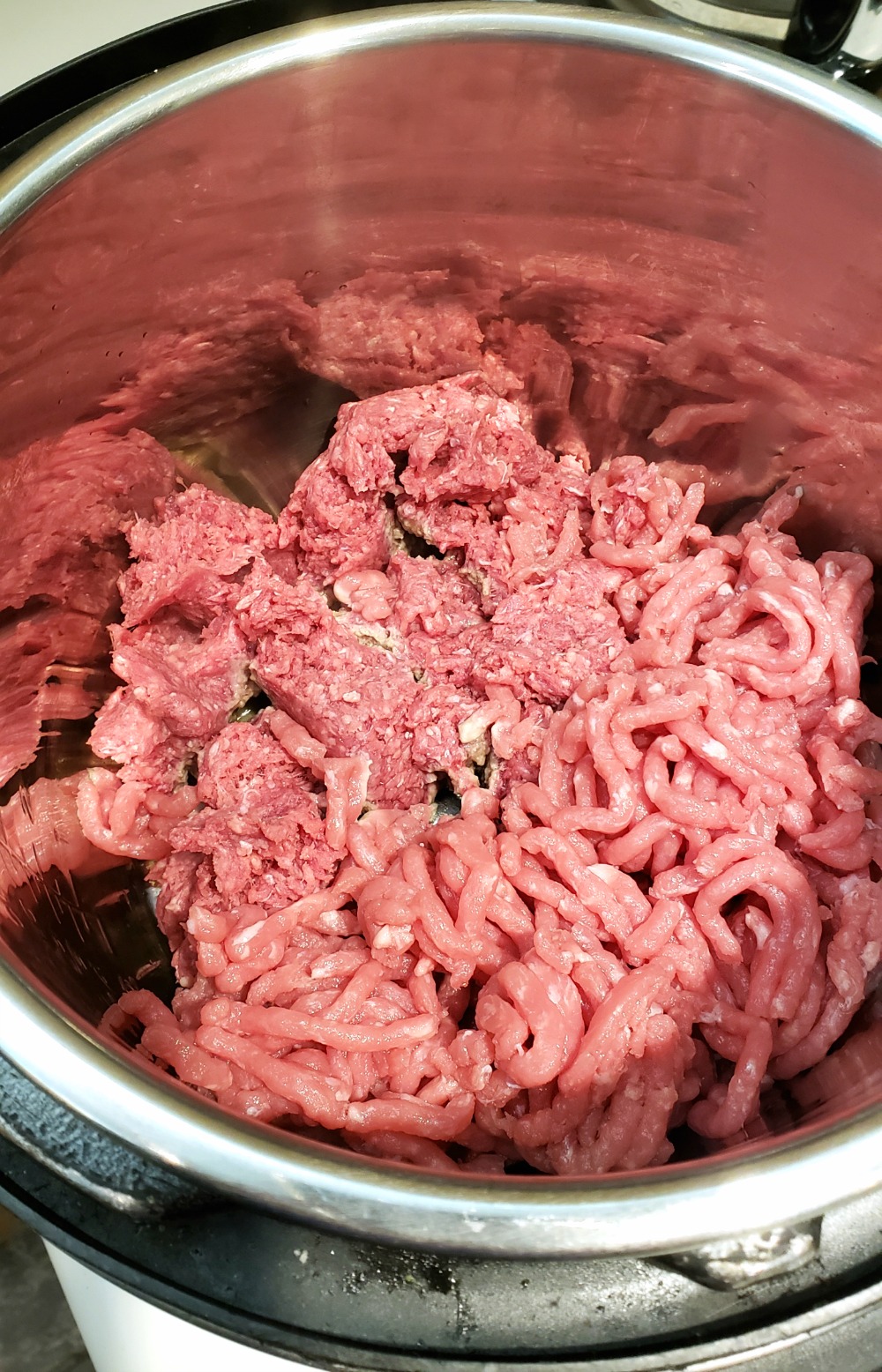 Saute the meats in the Instant Pot. We're using ground beef (the smaller grind here) AND ground pork (the larger grind), for a great meaty combo.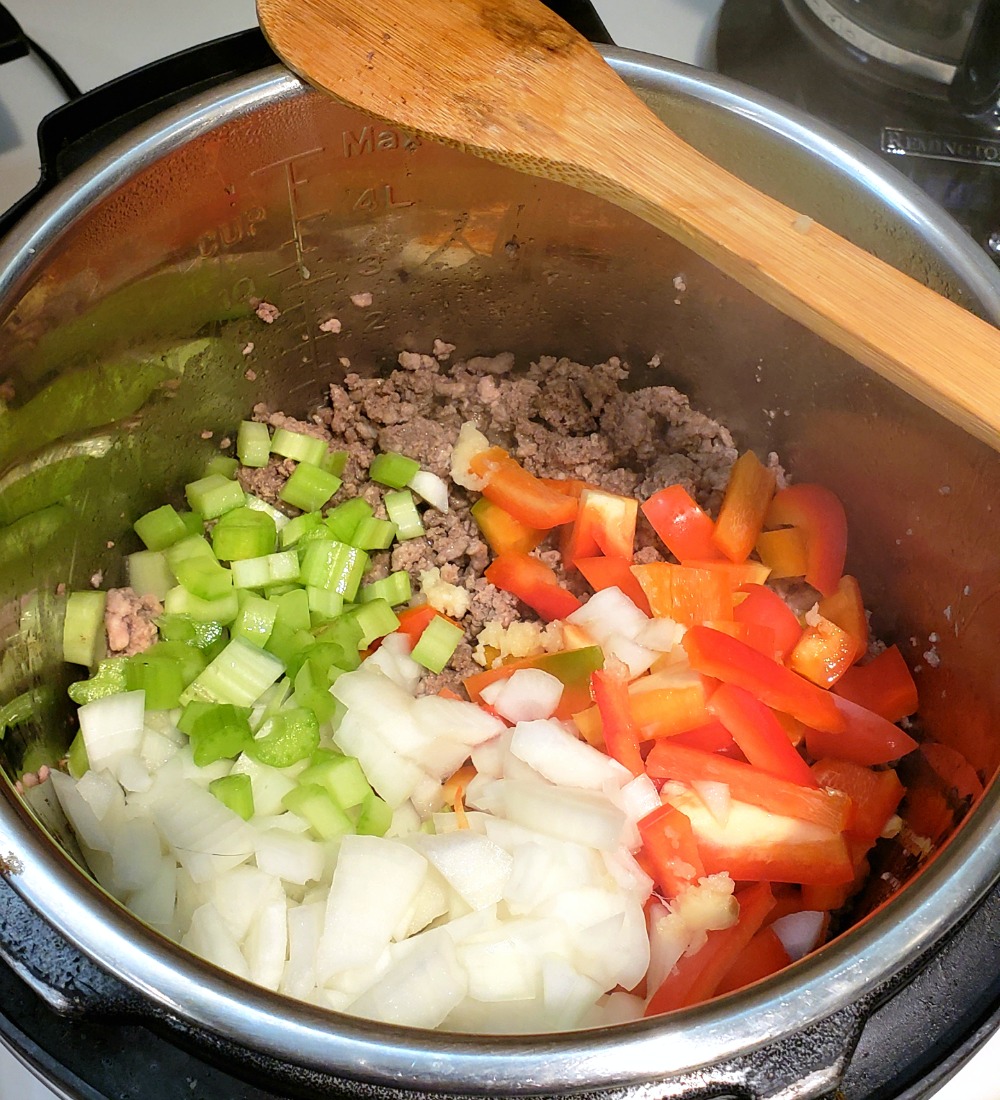 Add the aromatics and veggies (onion, bell pepper, celery, carrots, garlic).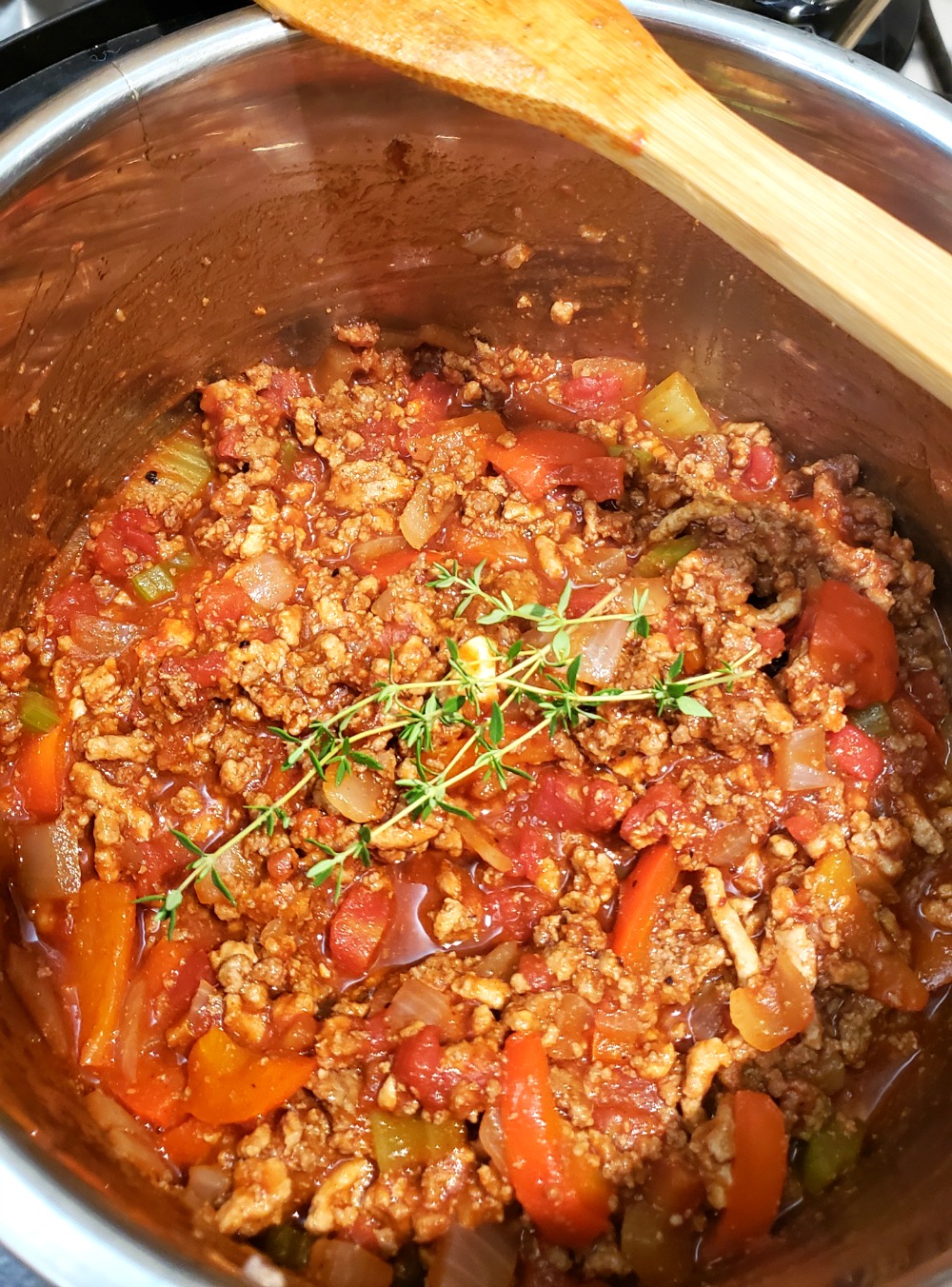 Add the thyme (I used fresh sprigs since I had it in my garden, but you can use dried with no problem so don't sweat it).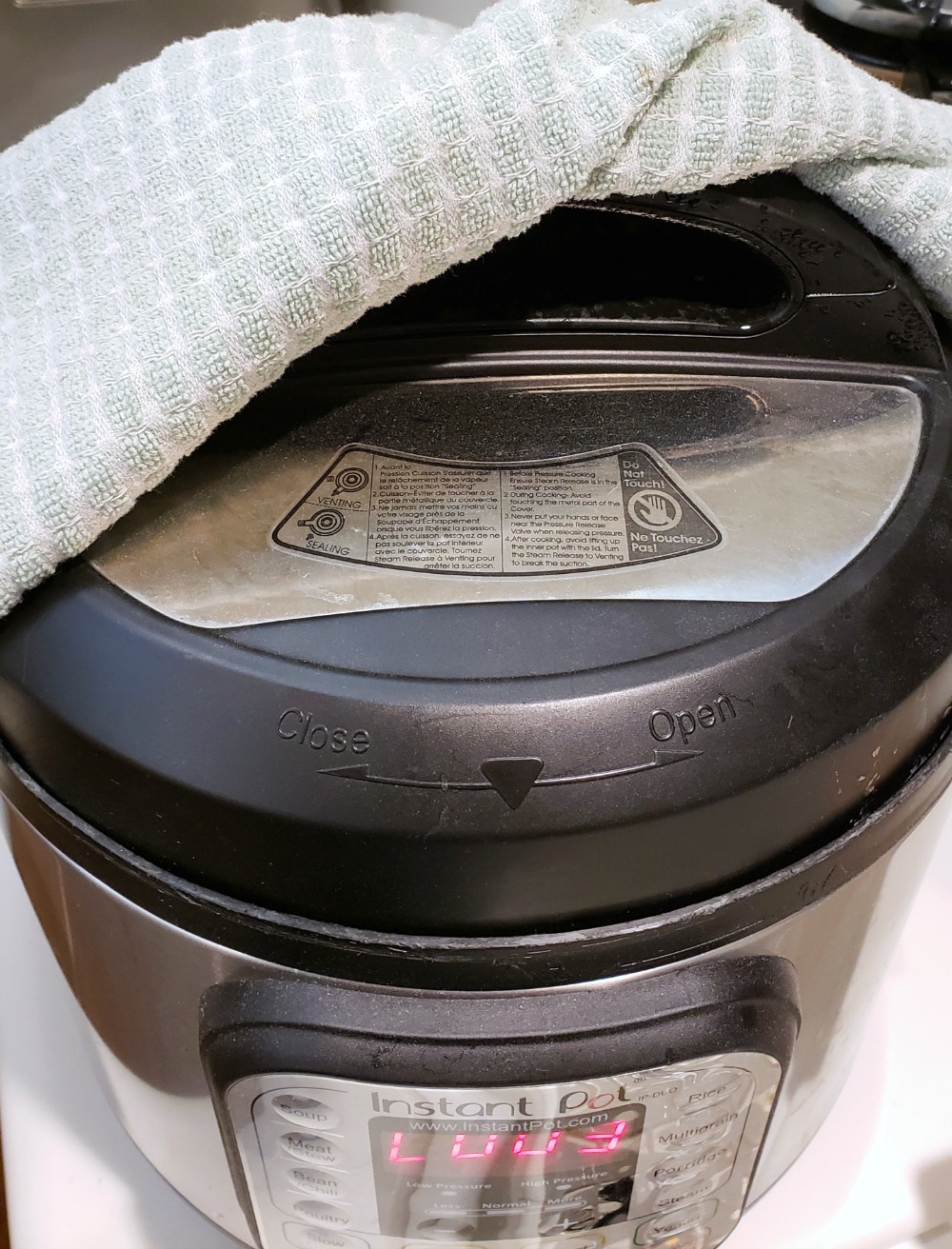 Cook on pressure for 5 minutes, and when time is up, manually release the pressure. I put a towel loosely over the steam vent so I don't run into a problem in the future with steam droplets collecting on my ceiling. I'm just thinking ahead, since I am using this pot a lot! (Your mileage may differ if your kitchen ceilings are higher and this isn't a concern to you.)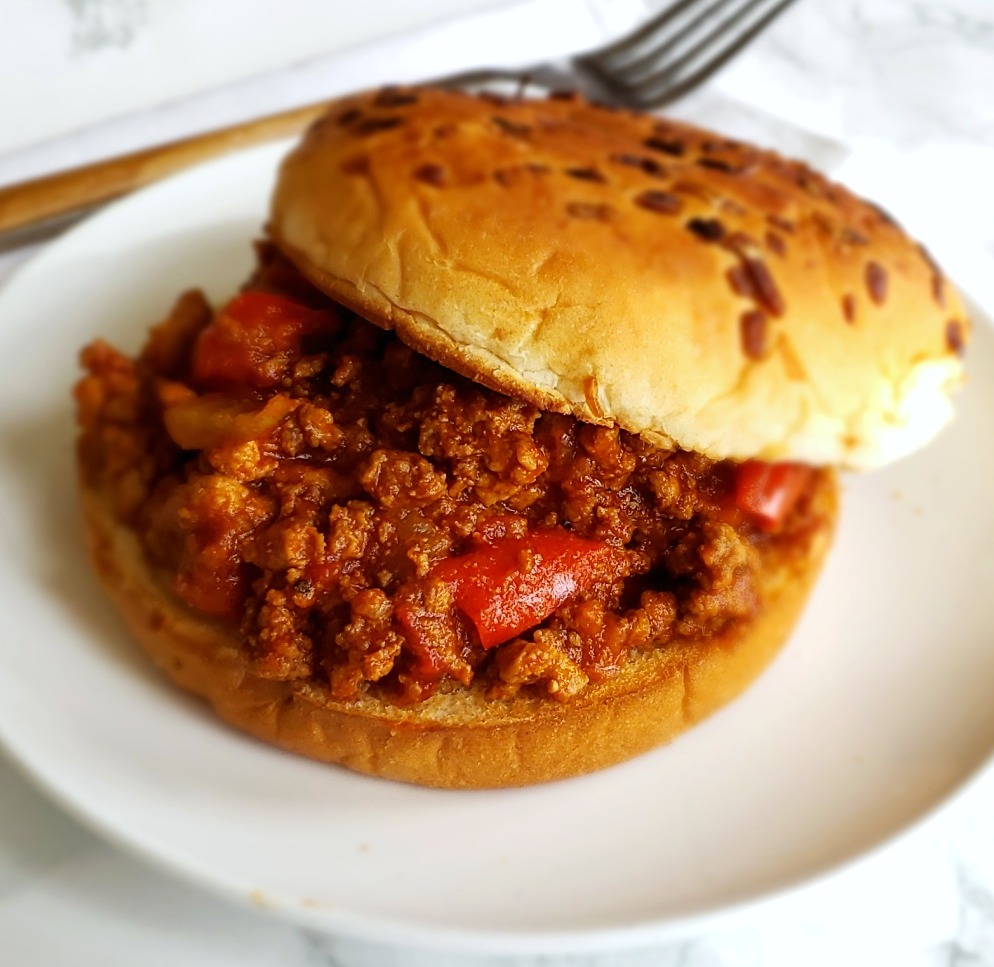 Serve on a bun (toasted onion bun for my family)…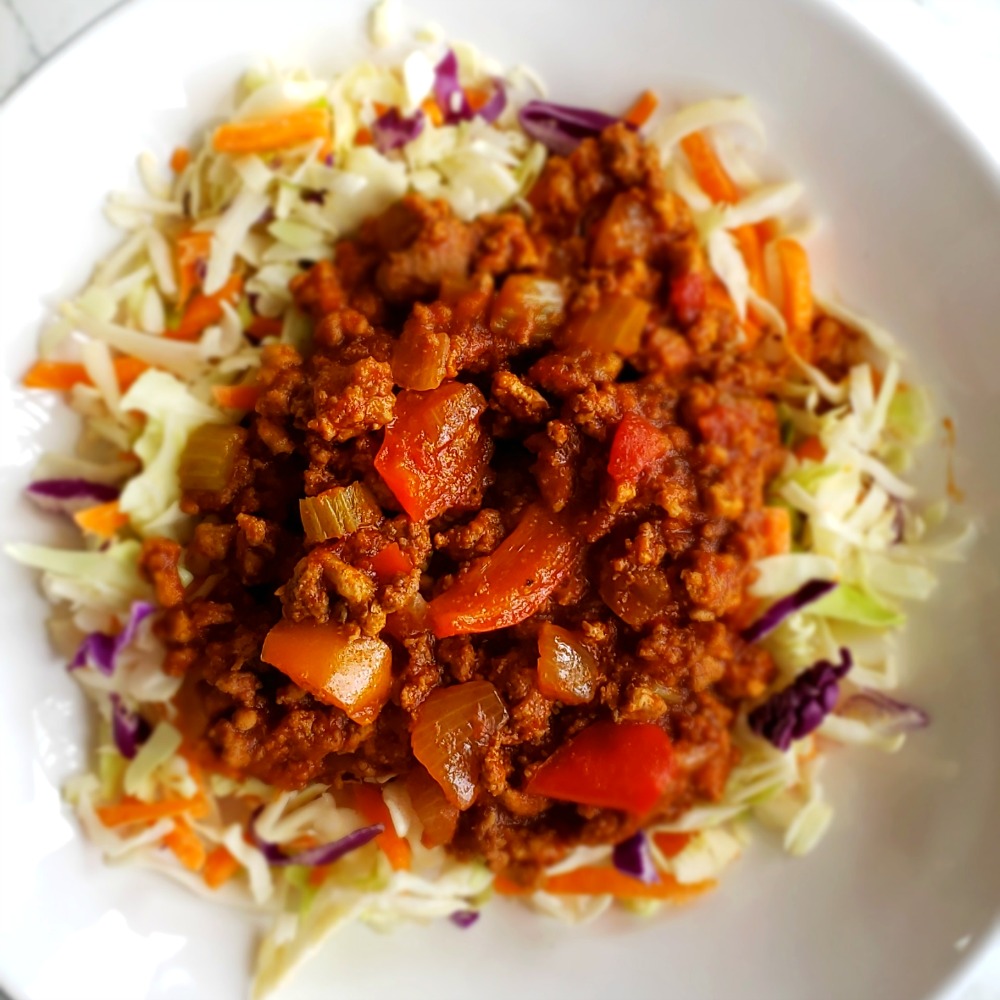 …or over a bed of shredded cabbage if you are trying to cut carbs, like me. Either way, enjoy the heck out of it like we did!
This Instant Pot Sloppy Joe version was such a hit with everyone in my family, first for dinner one night, then lunch on the weekend. My son was sniffing around the fridge, hoping to eat it again with crackers for a dipping snack. He was out of luck as the rest of us had finished it off!
Get in line, buddy!
Instant Pot Sloppy Joes are slightly sweet, slightly tangy and very meaty (beef and pork). They're served on a soft, toasted oniony bun for a satisfying comfort meal.
Ingredients
1 pound ground beef (85/15 preferred, but 90/10 is also fine)
1 pound ground pork (95% extra lean preferred)
1/4 teaspoon fine sea salt
Freshly ground black pepper
1 onion, finely diced
1 red bell pepper, stem, ribs and seeds removed, chopped
1 celery stalk, finely chopped
1 carrot, stem removed and finely chopped
3 cloves garlic, finely minced
1 tablespoon chili powder
1 teaspoon ground coriander
1 teaspoon ground mustard
1 (14.5-ounce can petite diced tomatoes (no-salt-added version preferred)
3 tablespoons pure maple syrup
2 tablespoons Worcestershire sauce
3 tablespoons tomato paste
3 sprigs fresh thyme, or a big pinch of dried thyme
.

For serving:

Buns, toasted (onion buns are nice with this!)
Shredded cabbage (for the lower-carb eaters)
Directions
Set Instant Pot to

saute

and when hot, add beef and pork, and cook, using a wooden spoon to stir and separate the clumps. Cook until the meat is browned (not pink); this will take 5-7 minutes or so.
Add salt, about 10-15 grinds of fresh pepper, onion, bell pepper, celery, carrot and garlic. Cook and stir occasionally for about 5-7 minutes, until onion is translucent. Add chili powder, coriander, mustard, tomatoes with juice, maple syrup, Worcestershire, tomato paste and thyme and stir to combine.
Fit the lid on the pot, secure it into place, and using the manual mode, set the Instant Pot to

5 minutes on high pressure.

When time is up, turn IP off, quick-release the pressure and then remove lid.
Ladle meat onto toasted buns (or see below for a lower-carb version), and serve!
Serves 6-8.
Notes
LOWER CARB OPTION: Serve the meat ladled over shredded cabbage (a bagged cole slaw mix works very well). I leave the cabbage raw, but you could give it a quick saute in a skillet if you can't tolerate raw cabbage, or prefer it cooked.
Recipe source: Adapted from a recipe by Martha Stewart.
https://www.shockinglydelicious.com/instant-pot-sloppy-joes/
Copyright Dorothy Reinhold | ShockinglyDelicious.com. All rights reserved.
Pin either or both of the images below for Instant Pot Sloppy Joes to your Pinterest board to save this recipe!
or Pin this one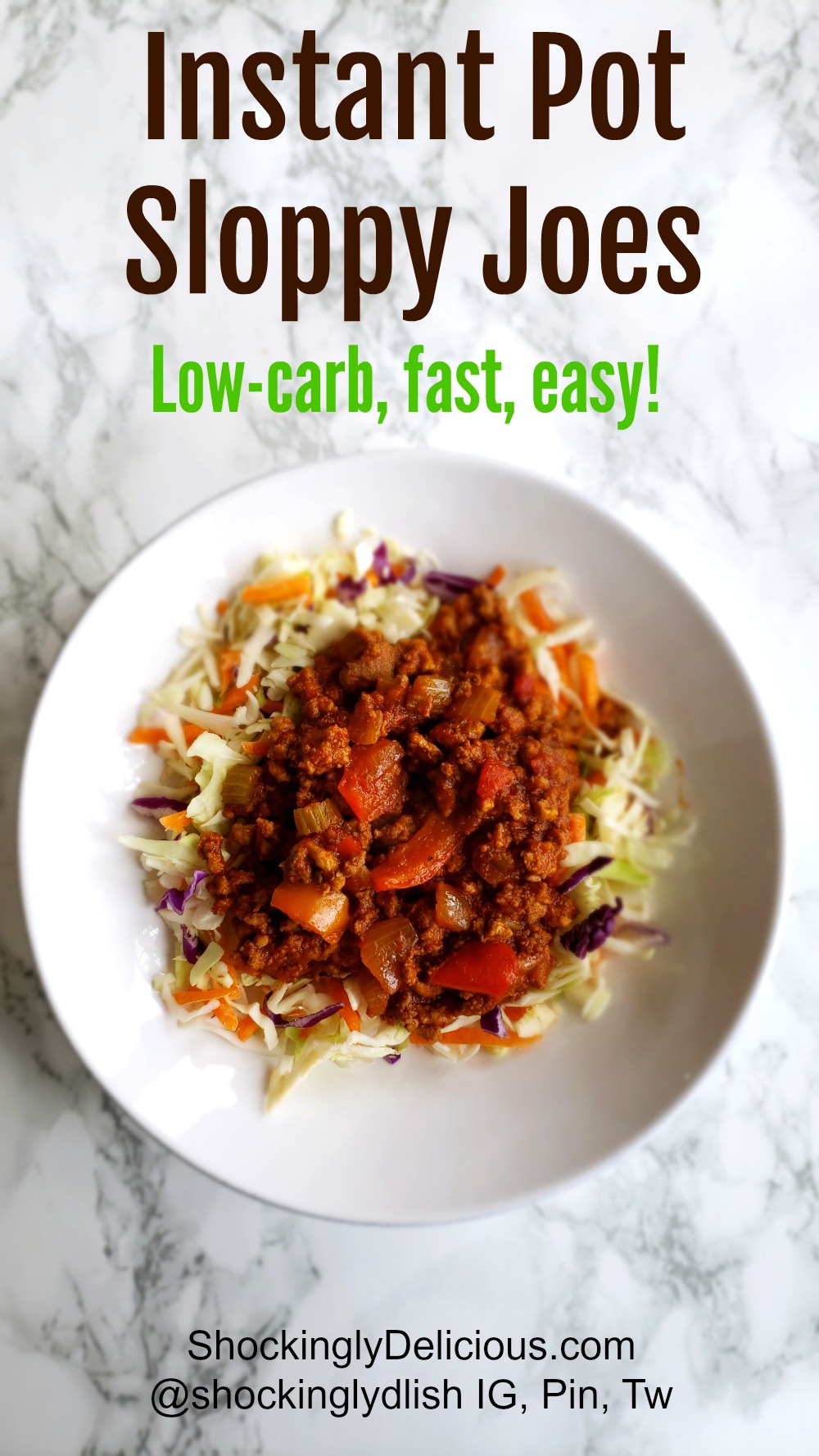 Low-Carb version of Instant Pot Sloppy Joes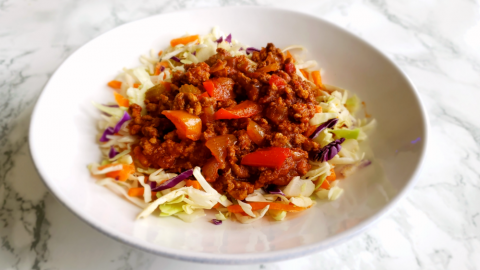 Be sure to use your own low-carb eating tricks if you are avoiding the buns. My idea was to put it over shredded cole slaw mix. What's your (better?) idea?
Want another Sloppy Joe recipe?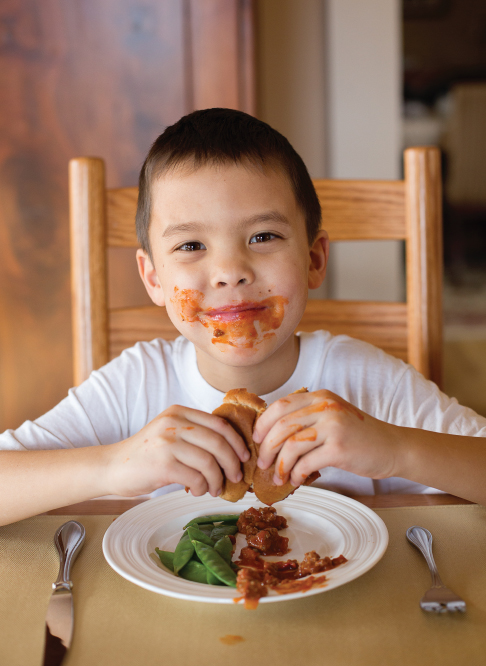 How about Very Sloppy Joels by Kate Gosselin (remember her? She's the mom from "John & Kate Plus 8.")
Thanks for visiting…are you hungry for more? Follow Shockingly Delicious on…
FACEBOOK | PINTEREST | INSTAGRAM | TWITTER
…for all the latest recipes, ideas and updates!
This post was originally published Jan. 14, 2019, and has been refreshed and republished today.
This post may contain affiliate/referral links. It is a way for this site to earn advertising fees (at no cost to you) by advertising or linking to certain products and/or services that I approve and prefer.