Print This Post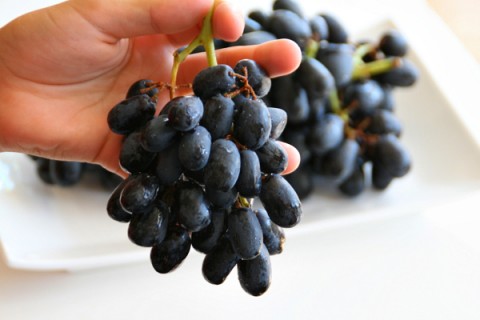 With a crisp skin and super sweet, juicy flesh, Black Muscato Grapes are off-the-scale good.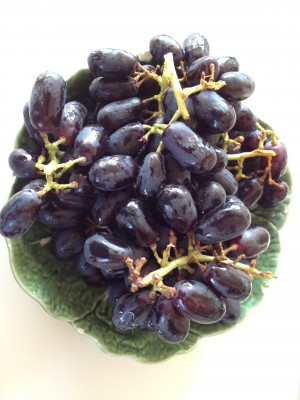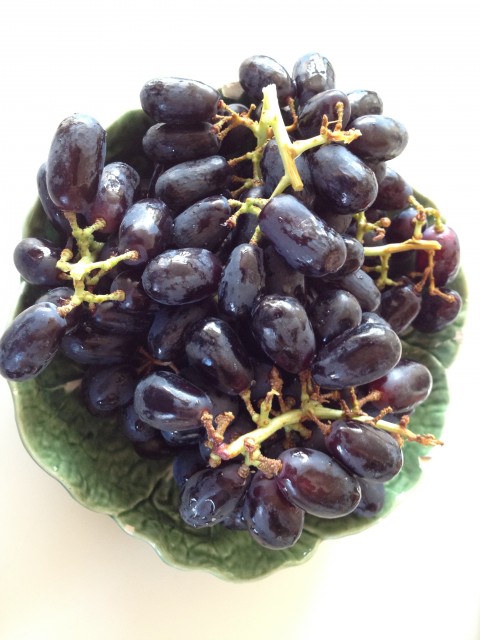 I wash them and cut them into bunches with my kitchen shears, and leave them in a bowl on the counter. They are gone in a flash. If any remain, I put clusters on the dinner plates. Not only are they gorgeous, but they add a welcome sweetness to play against the savory flavors of the meal.
While we've most enjoyed eating them out of hand, they pair well with cheese of any kind (brie? Mmmmm…), and they made a wonderful addition to this Summer Nectarine Chicken Salad.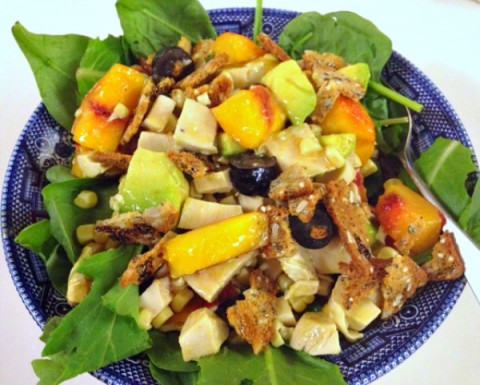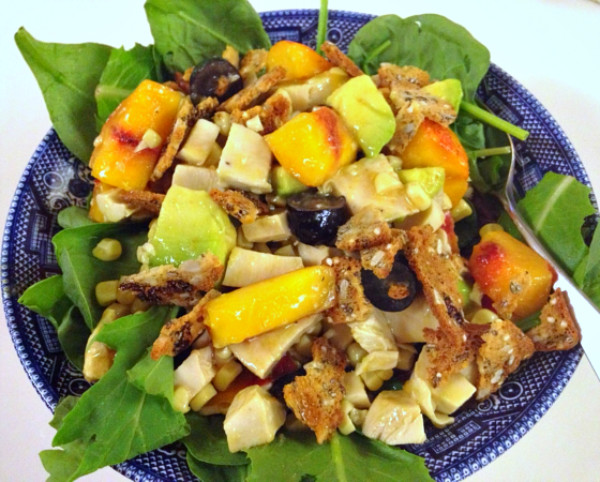 You can toss some (halved, perhaps) into any green salad, or decorate your tuna salad with them, or dip them into hummus, as well. You can store them up to two weeks in the refrigerator. That is a theoretical, because they won't last more than two days.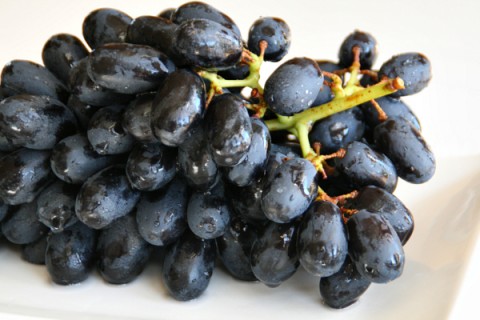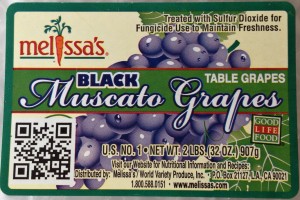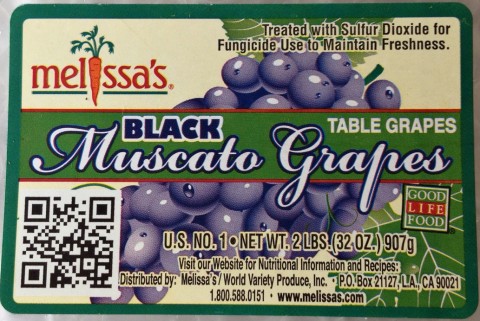 Grown near Bakersfield and found in a 2-pound clamshell ($5.99) under the Melissa's Produce label, these are available through late September, and well worth it. If you can't find them in your produce department, ask the produce man to get some for you, or you can go online or call Melissa's to find a store nearest you.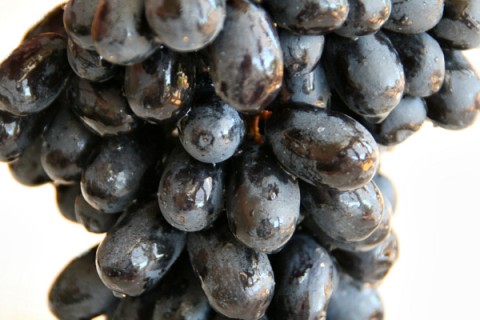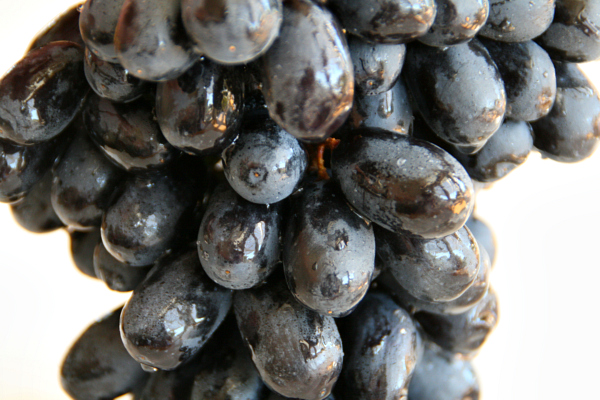 How sweet are they? Measured on a refractometer, the Black Muscato has a brix (sweetness) level of 22, compared to an average grape brix of 16.
Yeah, that's the way to grow 'em.
A trial sample of these grapes was sent by Melissa's Produce.