Print This Post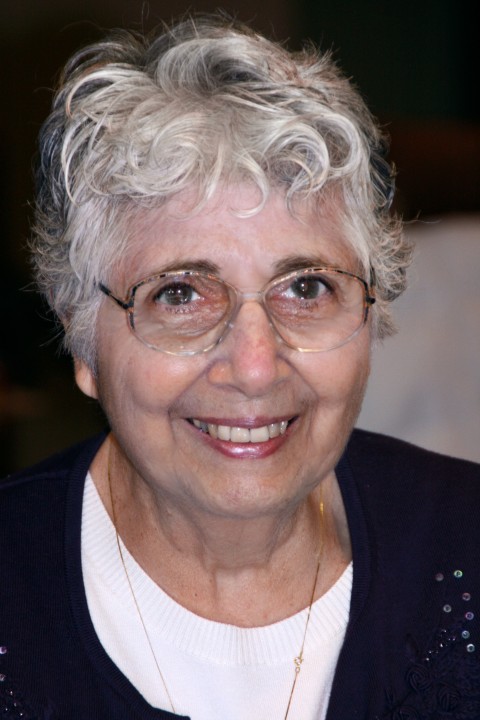 It's been quiet here lately because for the past months I was doing the hardest work of my life — ushering my beloved mother off this Earth.
She had a fall, as elderly people too often do, and the bone breaks she suffered caused a downward health spiral from which she was unable to recover. Despite excellent medical and rehabilitative care, she just wore out. She had a good life, filled with family and community, and I know she was loved. More importantly, she knew she was loved.
I've spoken here before about her…
Here's the obituary my brothers and I wrote for her. It only scratches the surface of her strength, resilience, competence, skill and kindness.
Helen Zito Reinhold
February 19, 1931 – August 13, 2017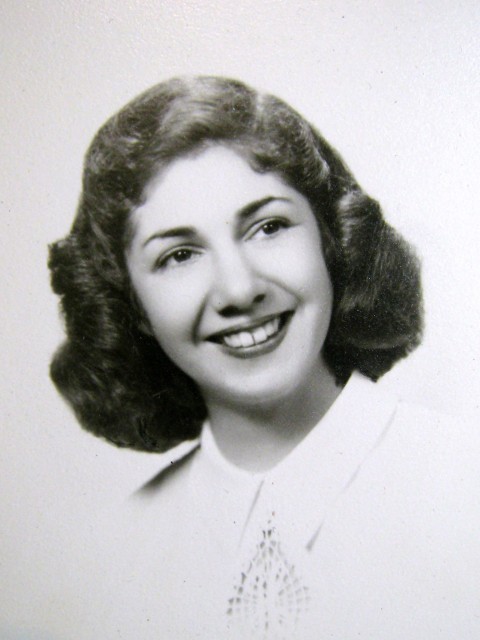 Helen Zito Reinhold was born February 19, 1931 in Bangor, Pennsylvania, the second child of Nicholas Alfonso Zito and Rose (Renaldo) Zito.  She was raised in a home on Market Street in Bangor and graduated from Bangor High School in 1948, where she was a popular student, worked on the yearbook and Slate magazine staffs, was one of the leads in the school play, and played the glockenspiel in the band.
The blurb under her name in her high school yearbook was spot-on and prescient: "Calm, cool, collected – that's "Zeet," whose friendliness and cheerfulness have won her numerous friends at school. Her scholastic achievement plus her tall and dignified personality will make her an efficient school teacher."
Her pet hate as listed in the yearbook —  cracking knuckles – continued through her life, and her children delighted in knowing how to instantly get on her nerves.
She attended State Teachers College at East Stroudsburg (now East Stroudsburg University), worked summers as a waitress at The Tumble Inn in the Poconos, and as a lifeguard at the Bangor community pool. She also marched with the Roseto band, playing the glockenspiel.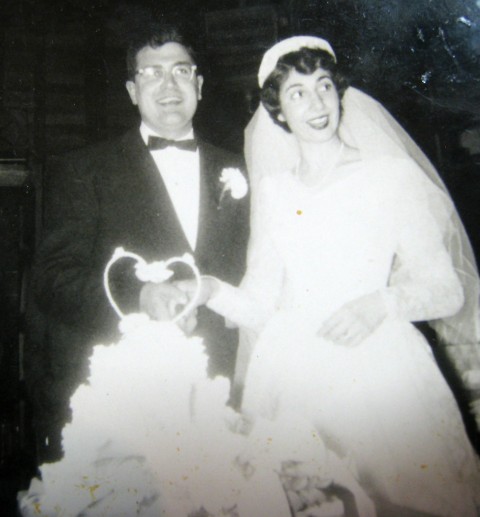 She graduated from college in 1952 and started her teaching career in Allentown, PA, where she met her future husband, William H. Reinhold, a Lehigh University engineering graduate and veteran of both WWII and Korea. Helen and Bill had four children and followed his engineering career to Detroit and then Southern California. Helen was the consummate mother, shepherding her flock, breaking up sibling squabbles, driving to Little League and Brownies.
She cooked incredible meals on a shoestring for the family of six. She was widely lauded as an extraordinary home cook for her whole life, and was known to be so exacting in her baking that she would repeat a Bundt cake 10 times, week after week, changing the formula slightly each time until she got it exactly the way she wanted. Her family, of course, was delighted to eat the experiments.
Her former daughter-in-law Christy Reynolds credits Helen with introducing her early in their relationship to olive oil and biscotti ("I love both today!"). Her former daughter-in-law Camille Lesko said, "Oh man do I ever have lots of great recipes and memories of cooking with your mom! I make her teriyaki marinade, eggplant dip, spaghetti sauce, peach kuchen, apple crisp, shoo fly pie.  Probably what I love best and make most often now is her minestrone.  My favorite times with her were shopping at cooking stores (Farmer's Exchange in Santa Cruz was our fave when she visited us) where she could always spot the perfect cooking pan or utensil."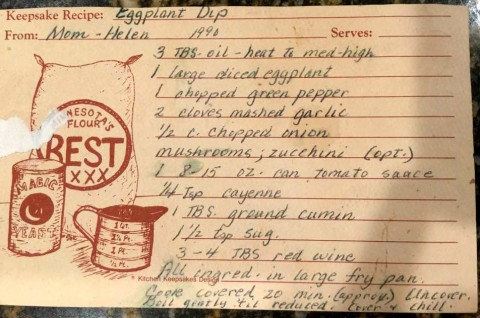 Helen's kitchen prowess inspired me in my second career as a recipe developer and food writer. I have so many fond memories of standing at the stove with her, helping her make dinner for our family.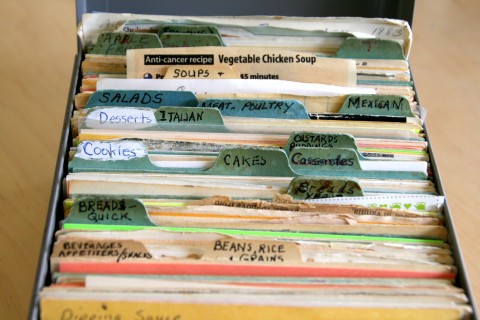 My father died in 1974 and Helen immediately rose to the challenge of supporting our family of four teenagers. She landed a job teaching 1st graders in Rancho Cucamonga, Calif. for several decades until her retirement. She was a calm, experienced voice in the classroom, and took pride in guiding many of the younger teachers on staff. When we were home from college for winter break, we would marvel at the steady stream of students who rang the doorbell to "say hi to Mrs. Reinhold."
Although she became legally blind, Helen spent her golden years in Southern California actively and in good health. She was a goodwill ambassador at her assisted living facility the past few years and was a mentor to many of the staff there. She took pride in being a good listener, and many people used her as a sounding board throughout her life. Helen died after a brief illness on August 13, 2017 at her home.
The San Bernardino County Board of Supervisors adjourned in her memory Sept. 12, in honor of her service as a teacher and her other contributions to the Rancho Cucamonga community.
Helen is survived by her four children: William Reinhold of Rensselaer, NY and his wife Joanne Rector; Dorothy Reinhold of Malibu, CA and her husband Andrew Shaner; Stephen Reinhold of Los Gatos, CA; and Lawrence Reinhold of Jericho, NY and his wife Lisa Reinhold.
She was devoted to her grandchildren, and delighted in being "the reading Grandma," introducing wonderful books and encouraging a love of reading. She also savored being the grandmother who would insist on serving nutritious hot oatmeal for breakfast, but let the grandkids sneak a scoop of vanilla ice cream to top it.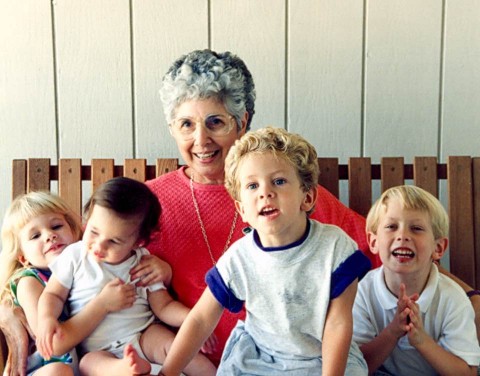 She is survived by her seven grandchildren: Alexis Reinhold of Rensselaer, NY; Katie Reinhold and Nick Reinhold of Malibu, CA; Elena Reinhold of Austin, TX; Emily Reinhold of San Francisco, CA; Philip Reinhold of New Haven, CT and Jacob Reinhold of Baltimore, MD.
She is also survived by her brother, Leonard Zito of Bangor, PA. Her sister, Doris Zito Bednarczyk of Bellmawr, NJ, died Monday, Sept. 11; her sister Ruth Zito Fuhrman died in 1988.
Doris, reminiscing about her sister, recalled that Helen, 8 years older, "squealed to Mother every chance she could, and made me eat eggplant which, by the way, I love now."
A celebration of Helen's life will be held on Friday, September 29, 2017 at Atria Del Rey, 8825 Baseline Road, Rancho Cucamonga CA 91730. All are welcome; get details by emailing DReinhold@aol.com. A private memorial will also be held in the Bangor, PA area at a later date.
In lieu of flowers, her children request contributions be made in her memory to Teach For America (www.teachforamerica.org). Once on the website, navigate to "donate," then "donation in memory of someone special," then type "Helen Zito Reinhold" in the data field.
Save
Save
Save
Save
Save
Save
Save
Save