Print This Post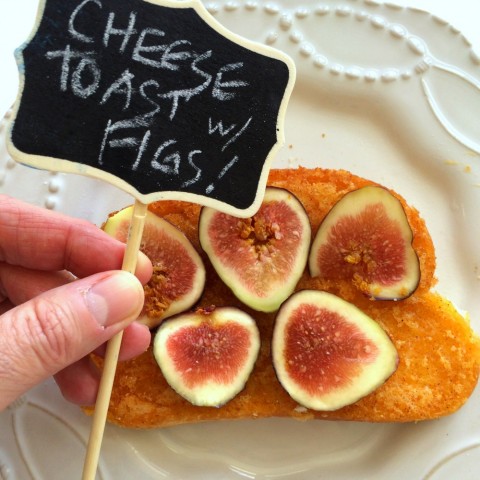 Today I'm partnering with Sizzler, which sent me a Cheese Toast kit to play around making it myself, and compensated me for my time. Thanks for supporting the brands that I love and that help me provide you with free recipes and food ideas all year long.
If you've been to Sizzler, you've no doubt had the must-eat item they simply call cheese toast.
And if you haven't been there yet, what are you waiting for? Get over there and scarf down some Sizzler Cheese Toast!
What's the big deal, you say…isn't it just toast with cheese on it?
Well yes and no; it's so much more than the sum of its parts.
The fact that Sizzler has served more than a BILLION slices of Original Cheese Toast to its guests since 1958 should give you a clue to its popularity. If that number is too large to wrap your mind around, let's break it down by year: Sizzler USA serves 12.3 million slices a year.
When your server approaches the table and asks innocently, "Would you like more Cheese Toast?" try not to jump down his throat before he gets the words out. Quietly, calmly say, "Yes please, and keep them coming!"
Oh wait, I didn't tell you the best part of cheese toast, other than the taste. It's free. Crunchy on top, soft on the bottom, utterly cheesy-garlicky crave-able…this is the snack of the Gods.
Cheese Toast Selfie Contest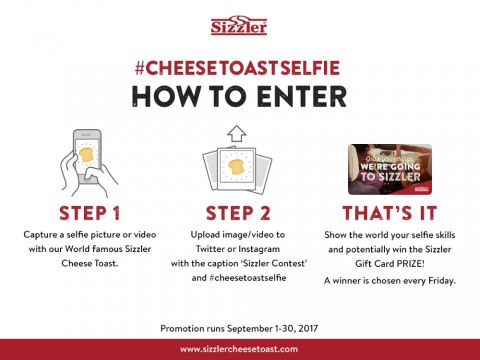 To celebrate the cheesiest, toastiest masterpiece in the universe, Sizzler challenges everyone to celebrate CT by capturing a selfie picture or video with their world famous Cheese Toast, uploading it to Twitter or Instagram and making sure it has "Sizzler Contest" and #cheesetoastselfie in the caption. You'll be entered for a chance to win a $100 Sizzler gift card and mystery prizes. I'm doing it…are you with me? Just be sure to put "Sizzler Contest" and #cheesetoastselfie in your caption on your selfie, and they'll see it.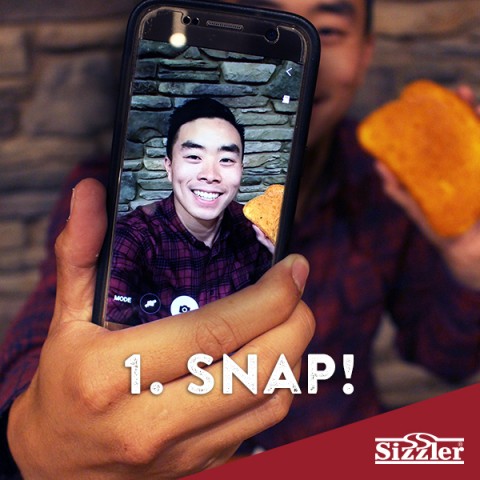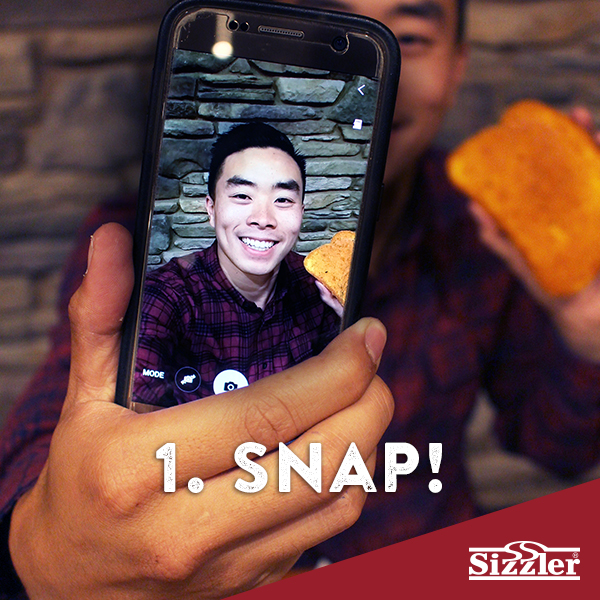 Snap it…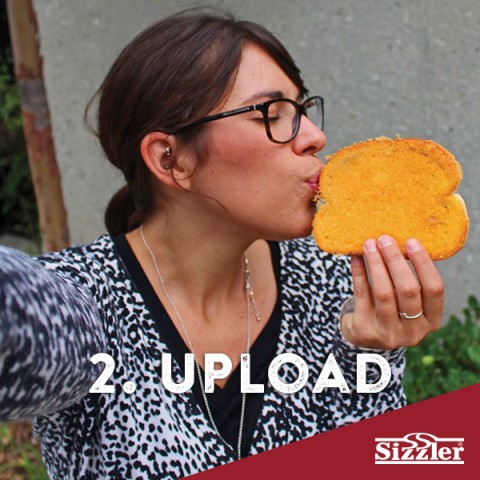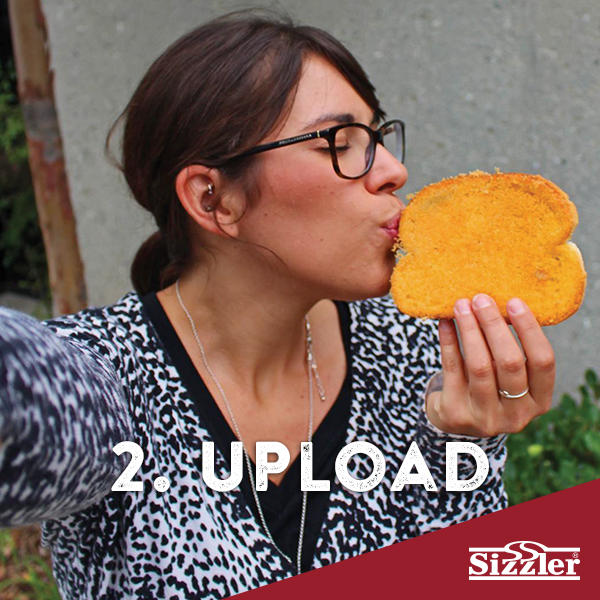 Upload it…
Put "Sizzler Contest" and #cheesetoastselfie in the caption…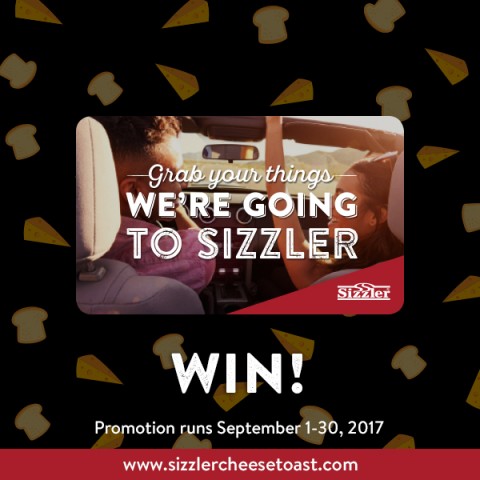 and I hope you win!
How to make your own Cheese Toast
Sizzler invited me to taste theirs, and then invent some new version that does justice to the classic cheesy crunchtacular (yeah, it's now a new word!) toast. I'm always up for a challenge, so here's what I did.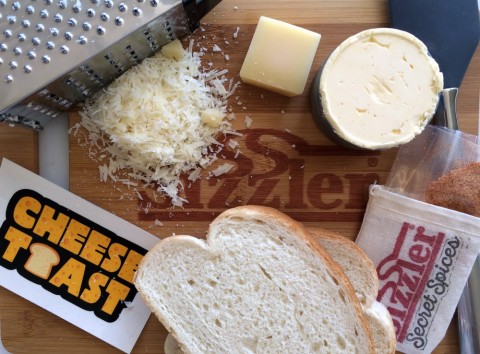 They sent me a little kit to get me started. I did my mise en place to make sure I was ready.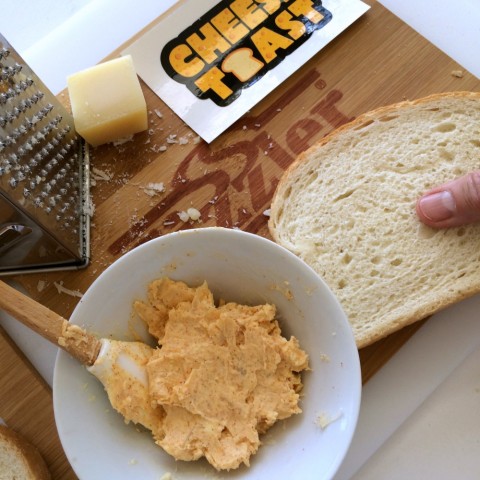 You mix the soft margarine with the spices, and then the shredded Parmesan cheese. Slather it on bread slices. Go thick, or go home.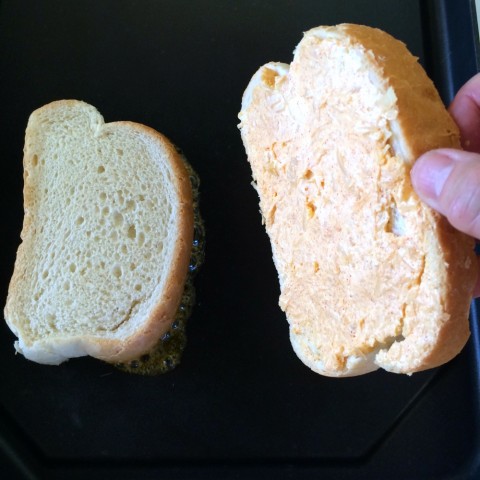 It goes onto a hot griddle, cheese side down (which will leave the other side soft!), for 1 minute.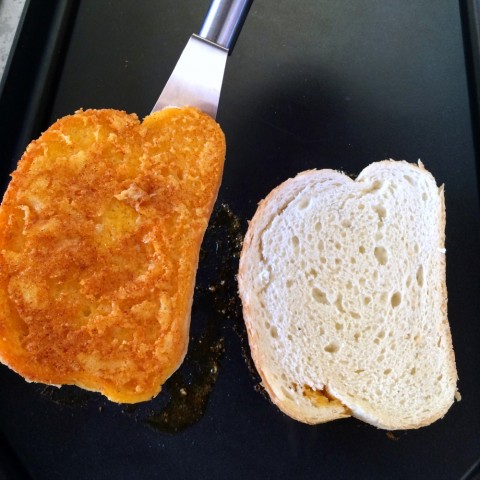 Voila! Original Cheese Toast!
My own Cheese Toast version: Cheese Toast with Fresh Figs!
So I got a little figgy with my take on it.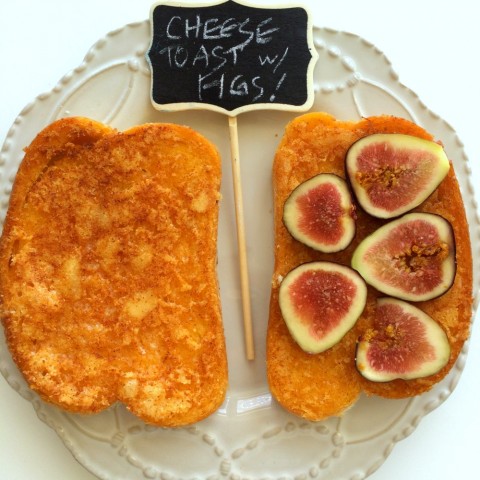 I like to keep things simple, so I thought of what goes well with cheese…fresh figs, which happen to be in season in California right now!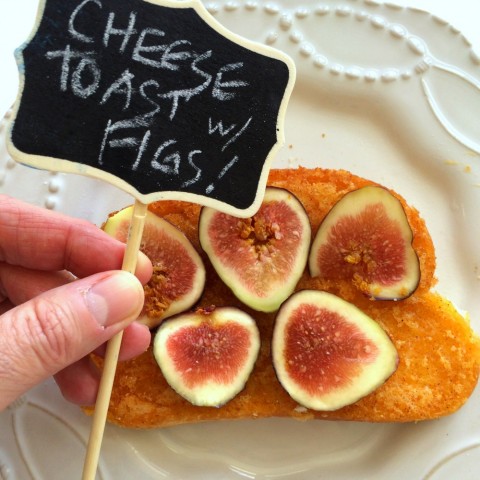 Simply slice a fresh fig and lay the slices on your griddled bread. Chomp and enjoy!

If you'd like to remember this contest, pin it to your Pinterest board using the image below!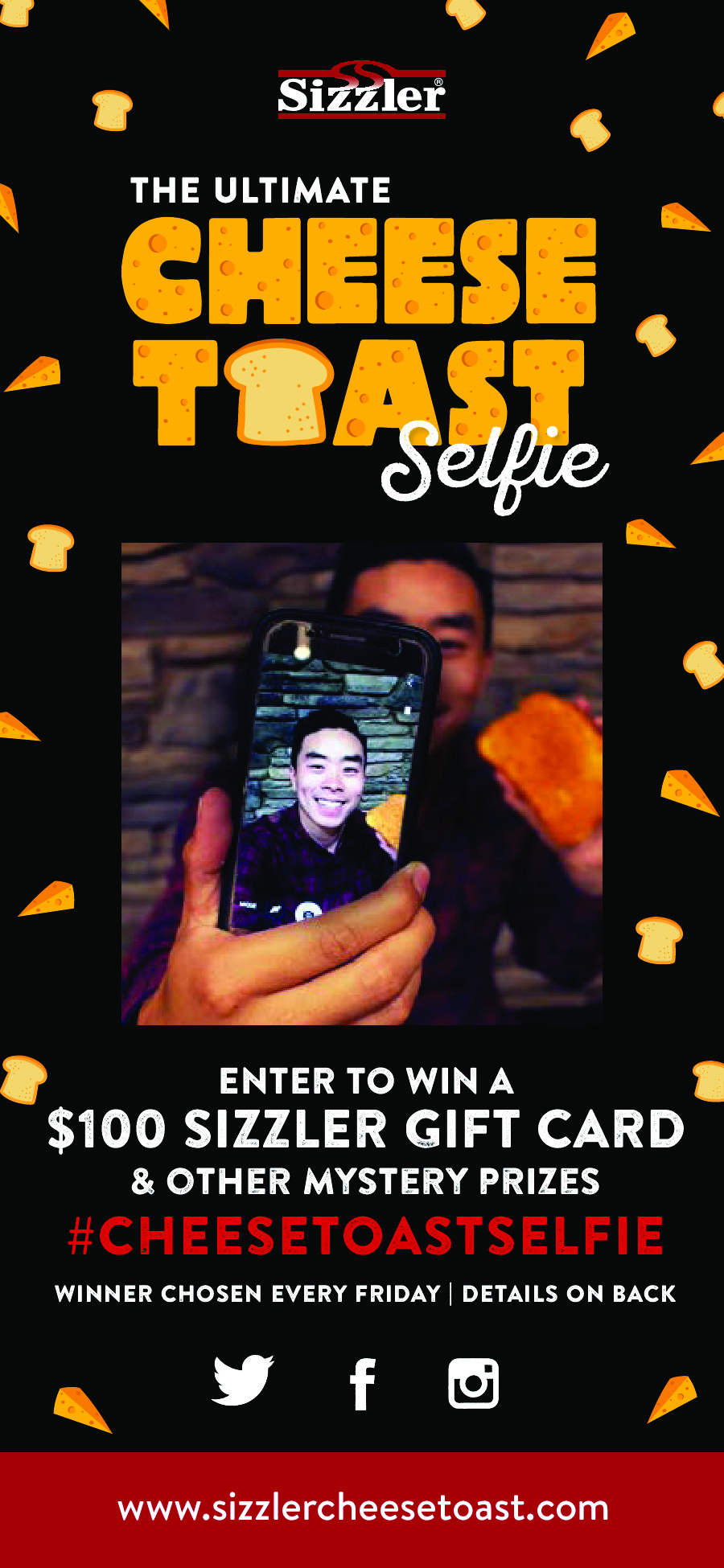 Save
Save
Save
Save
Save
Save
Save
Save
Save
Save