Print This Post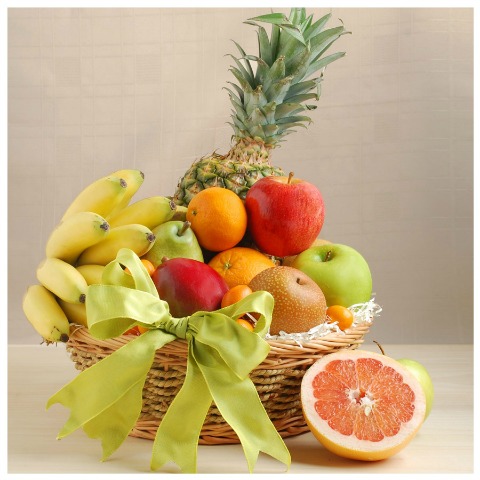 Some of us ARE them (foodies), and some of us grew up with them, know them from around town, work with them, live next door to them or are married to them.
What do you get the foodies on your list? I have a few suggestions that might help you fulfill your gift-giving list for this holiday season. The good thing about giving a foodie a present is you are likely to reap the rewards yourself, in the form of something yummy from their kitchen.
Win-win, indeed.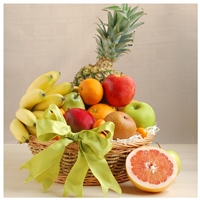 1. Melissa's Special Occasion Basket: One of my favorite food companies, Melissa's Produce, has revamped its gift basket and box site  just in time to help us out for Thanksgiving, Hanukkah, Christmas, etc. I don't know about you, but I can't keep track of everyone's sizes or color preferences or what they've read or watched, so food gifts are ALWAYS welcome, and healthy/delicious food gifts are a blessing. You can shop by price (they have gift boxes like the Hidden Treasures Bag from the low $20s all the way up to the Culinary Collection Gift Basket at $500). A good mid-range offering is the Special Occasion Basket ($57), chock full of more than 10 pounds of Hawaiian pineapple, apples, pears, specialty bananas, mangoes, kumquats and specialty citrus. The site has handy navigation features so you can also shop by occasion (birthday, Christmas, Hanukkah, for example), by organic, or for corporate gifts. One of the things I like best is you can do your shopping now online (24/7), while you have time and energy, and simply put the day you want delivery in the comments section (no weekends or holidays). But for those who prefer to talk with a real person, you may call the mail-order department (800-588-0151 ,M-F, 8-5 Pacific Time) and put your order in voice to voice. Oh, and I talked them into offering a 10% discount for Shockingly Delicious readers. Simply put "Shockingly" in the coupon code area (exlusions: organic boxes and fruit memberships). SCORE!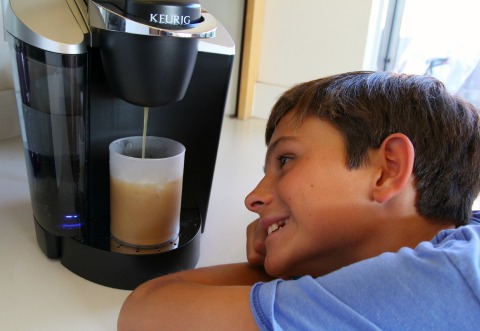 2. Keurig: On Oct. 14 (a day that has been declared a holiday in our family), I was lucky enough to be one of 15,000 households in Los Angeles, Miami and New York to receive a Keurig brewer (some were regular people, some were food writers). Truthfully, it wasn't on my radar as a must-have appliance, but in the month since we have had it, it has quickly wormed itself into our daily lives. My children took to it immediately. "Best day of my life," said my 11-year-old son as he came through the door after school and spotted it. He immediately understood how to insert a Swiss Miss hot chocolate K cup into the machine, pushed the ON button and away he went. "Did you really get a Keurig???" my 16-year-old daughter texted from school when she saw my Facebook post on it. So this contraption gets more use than our toothbrushes, from coffee, tea and hot chocolate, to simply using it for a quick cup of hot water. If you have wanted a Keurig brewing system, the company sent me a bunch of 50% off coupons for use on a machine purchased through their website, and I would be happy to send them out to Shockingly Delicious readers. You may shoot me a personal message at Dorothy@shockinglydelicious.com with your name and mailing address and I'll get one in the mail to you right away. They expire Dec. 31, so if you want the discount, get the coupon now. #Brewthelove indeed! [UPDATE Mon. Nov. 18 11:30 a.m. I just mailed out the last coupon. Sorry, but they are all gone now!]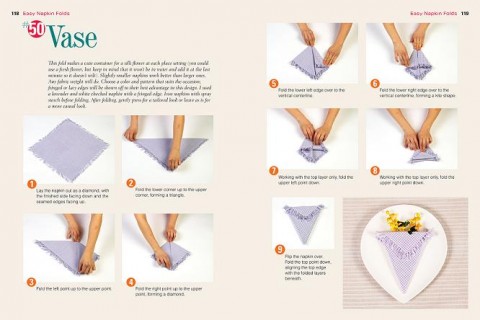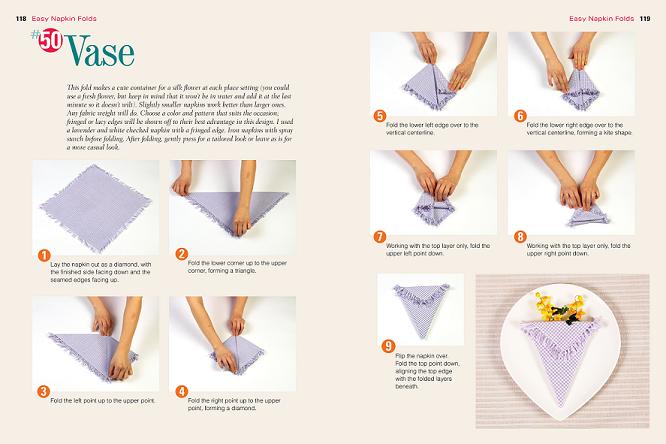 3. Cloth napkins and a napkin folding book: Preeminent culinary consultant/food stylist Denise Vivaldo wrote a napkin folding book — "Top 100 Step-By-Step Napkin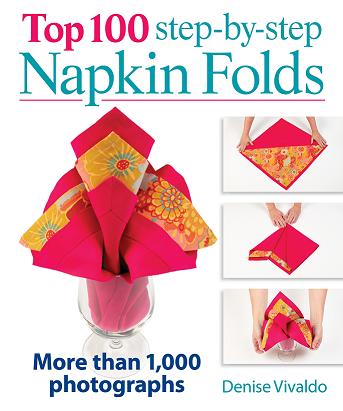 Folds" — that has charmed me, and for the true foodie it would be a welcome addition to the bookshelf. Taking a moment to fold a cloth napkin into a fanciful shape is one of the pleasures of having company over. In fact, I have begun trying some of her folds for nightly meals – it's such a lark! Sometimes the quiet moments in the kitchen are the best. Oh, and for those who want to cut down on their paper consumption, try buying two sets of cloth napkins (some foodie friends advise not 100% cotton or you will be ironing them and ain't nobody got time for dat!). Unless you have little-little kids who are super messy, you can use the cloth napkins for more than one meal, and when one set is getting washed, the other set is on the table. A copy of this book and a set of cloth napkins (try Crate and Barrel or Cost Plus or even remnants from the fabric store!) would make an excellent gift.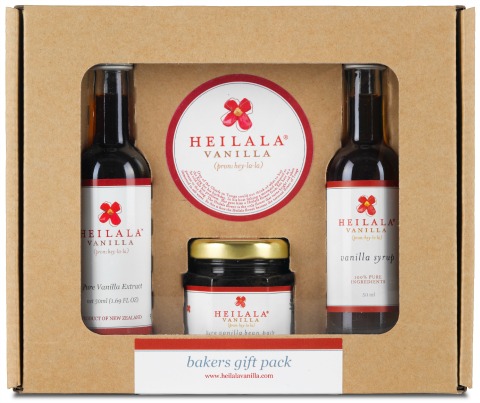 4. Heilala Vanilla gift pack: I've raved about this New Zealand-based vanilla company several times, for their vanilla bean paste which I used in a Lemon Vanilla Salad Dressing, for their vanilla syrup which I have used in several ways including a Vanilla Margarita, Raw Strawberry-Vanilla Chia Jam, and a Halloween fruit appetizer. Heilala Vanilla grows the beans on plantations in Tonga, and processes and sells them without all the usual middlemen such as traders. It's a super premium vanilla that elevates home baking. After all, if you're going to bother to make it at home, shouldn't you use the very best vanilla flavoring you can get? This season they have a new handy Baking Season Gift Box that has a bottle of  vanilla extract, vanilla syrup, vanilla paste and a booklet of recipes. I can't think of a better gift for the bakers in your life.  $21.95.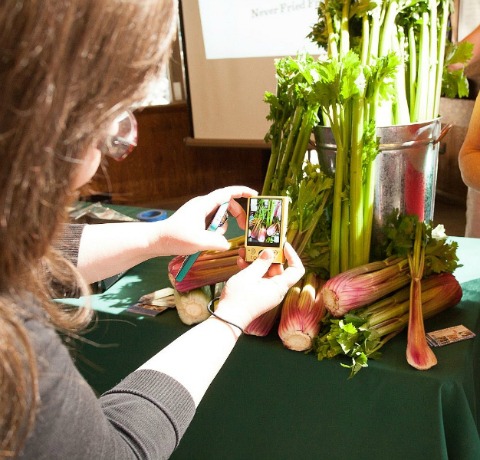 5.  Tuition for Camp Blogaway: You may have heard me talk about Camp Blogaway before, or exult in the award I got there last year. It's a 3-day weekend camp for food bloggers in the San Bernardino mountains, and is a true recharging retreat. It's rustic (not a spa), and for my money it's the best food blogging conference out there. The $325 tuition covers two nights' lodging, the entire conference, all meals and snacks, wine tastings, workbook, overstuffed goody bag plus the chance to network with some 90 fellow bloggers and a select handful of representative from big brands. For many food writers it can be a life-changing event. If you know a food blogger in need of recharging, reinvigoration and perhaps reinvention, paying their tuition to this camp would be a welcome gift, indeed. I have come to know the camp producer, Patti Londre of Worth the Whisk, as a friend, but she had nothing to do with my recommendation here and did not ask or even hint for me to do it. I just think CampB is the cat's meow, and I would love to meet new bloggers there May 16-18, 2014. Pack your flashlight!
Disclosure: Melissa's Produce, Keurig, Robert Rose publishing and Heilala Vanilla sent products for potential review. There was no expectation of a positive review, and all opinions are my own.