Print This Post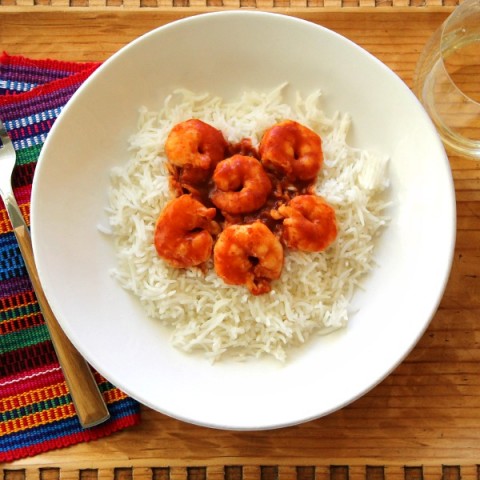 I'm back with another skillet meal for you, because I never tire of making life easier.
Remember the Sesame Pork Stir-Fry Bowl, the Sicilian Chickpeas, the Lamb with Spelt, Spinach and Raisins, the Cheesy Gnocchi? Skillet meals, all of them.
And then there was the Easiest Weeknight Skillet Shrimp…I do think today's recipe might take that title away. This one is done in under 10 minutes, and has but 2 ingredients. Beat that!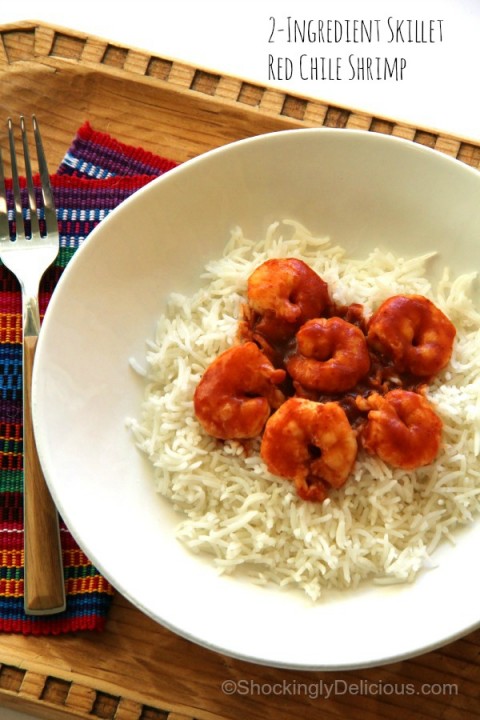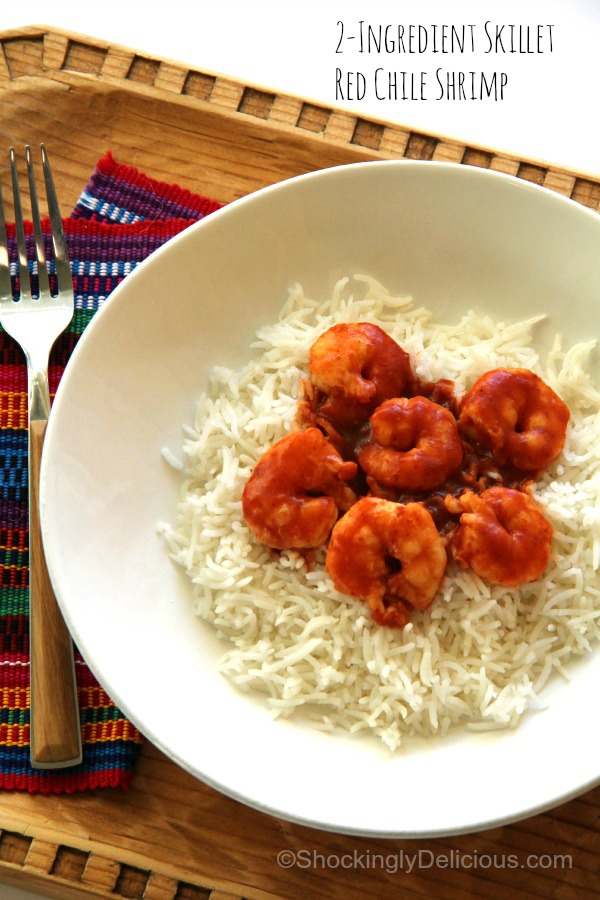 I used my new 12-inch OXO Good Grips non-stick pro 12-inch fry pan, part of a new line of cookware by OXO, the company that thoughtfully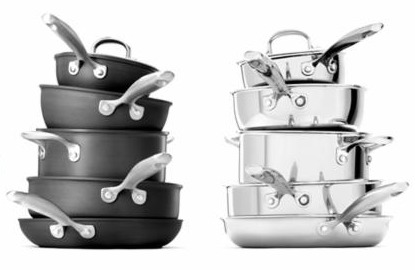 designs cooking gadgets and kitchen items that fit in your hand, are easy to use, and solve kitchen problems. They have new Non-Stick Pro and  Stainless Steel Pro cookware lines, depending on your preferences.
This pan is hard-anodized (scratch resistant aluminum), has three layers of non-stick, is dishwasher-safe (although honestly I always hand-wash my skillets), oven safe to 430F/220C, and has a contoured, stay-cool handle. In fact, after heating the pan for 5 minutes or so and another couple minutes of cooking, I could still slide my hand all the way up the handle with only slight warmth. It's solid but not weighty, and you can easily lift the skillet with food in it without being a fitness buff, if you know what I mean.
I pull out my skillet every single day, for one thing or another. This is going to be my go-to pan, for quesadillas, for dinners, for a big mess o' wilted greens, for a family scrambled egg breakfast, for whatever needs cooking!
Meanwhile, it's dinnertime, and I rummaged around to find shrimp in the freezer and a new-to-me cooking sauce in the pantry. It's a red guajillo chile sauce, slightly spicy, tangy and utterly delicious without blowing the top of your head off.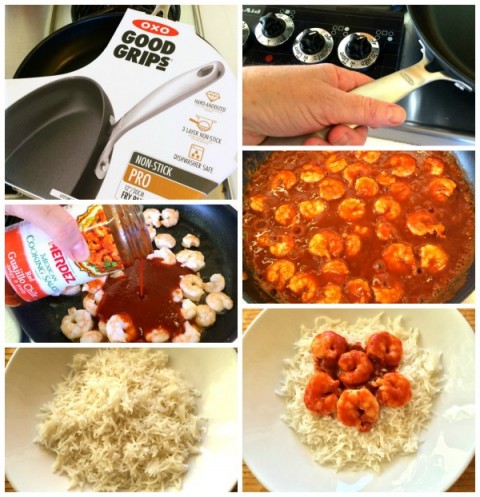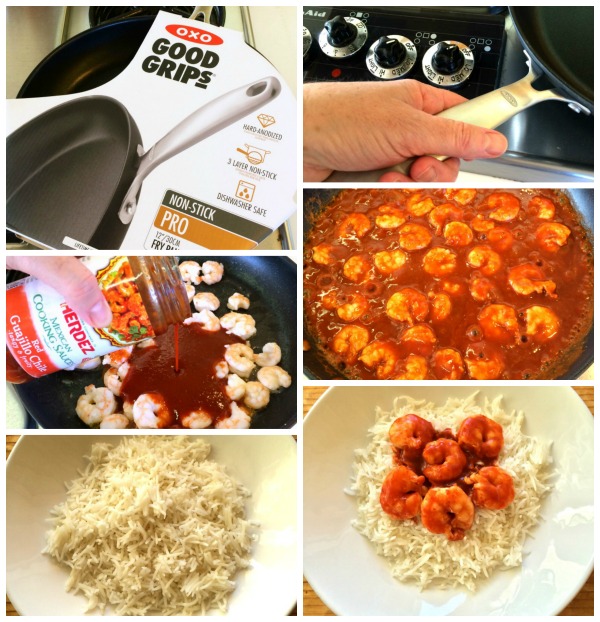 Over some basmati rice, it was a winner winner shrimp dinner!
2-Ingredient Skillet Red Chile Shrimp
If you cook the rice a day ahead, this quick Skillet Red Chile Shrimp dinner can be ready in 10 minutes!
Ingredients
1 1/2 pounds frozen large (31-40 size) wild-caught, raw, peeled, deveined shrimp
1 (12-ounce) jar Herdez Red Guajillo Chile Mexican Cooking Sauce
Cooked basmati rice
Directions
Heat a 12-inch skillet or fry pan over medium-high heat. (I added a tiny splash of olive oil to the pan, but you could easily do without.) Add frozen shrimp to the pan and cook for about a 1-2 minutes. Shrimp will go from grey to pink when they are cooked.
Quickly drain excess water from the pan (as shrimp thaw and cook, they will release water), and pour in cooking sauce. Heat for another minute or so, until everything is bubbly and mixed.
Serve over cooked basmati rice. Cheers!
Serves 4.
Notes
Recipe source: Dorothy Reinhold | Shockingly Delicious
To veg it up: To make it slightly more complex, add 2 teaspoons olive oil to the hot skilled, and 1-2 seeded, chopped colored bell peppers; sauté for 3 minutes or so until just tender. Add shrimp and proceed with the recipe above.
https://www.shockinglydelicious.com/2-ingredient-skillet-red-chile-shrimp/
Copyright Dorothy Reinhold | ShockinglyDelicious.com. All rights reserved.
It just takes 2 ingredients!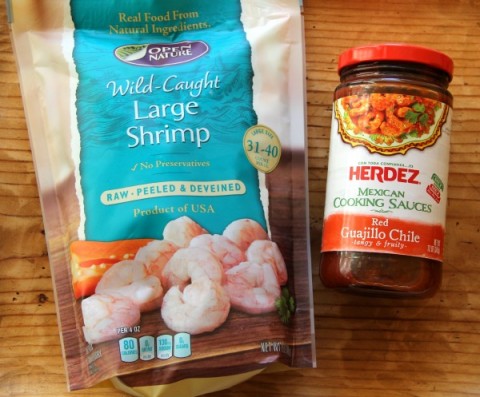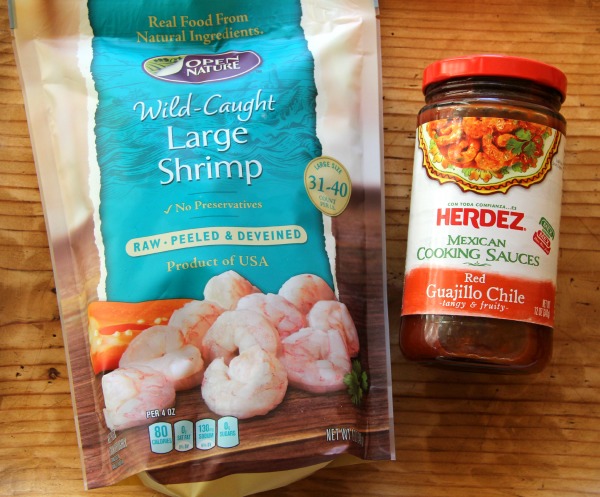 Raw shrimp looks a bit gray when it goes into the pan.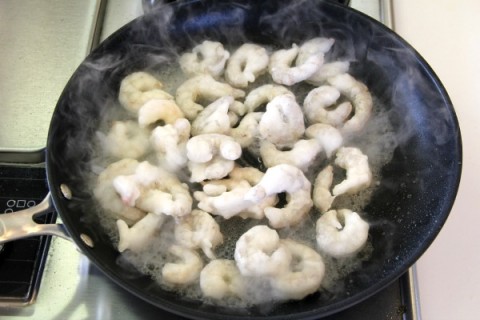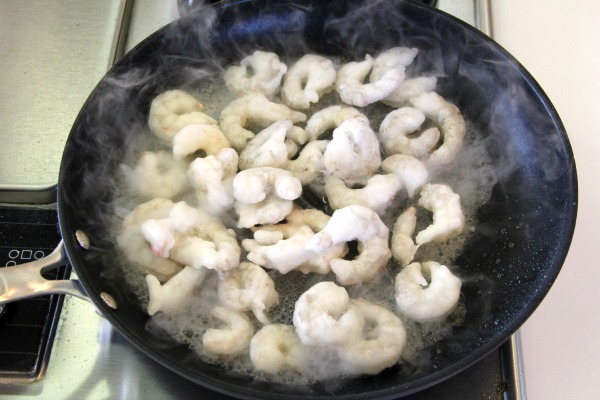 As soon as it cooks, it pinks right up!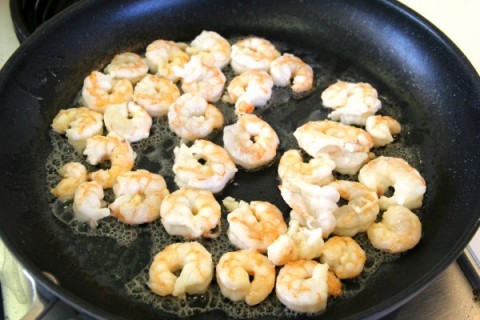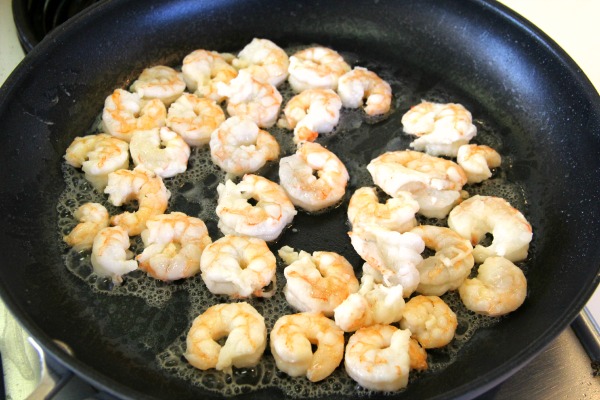 Disclosure: Hormel sent the Herdez Guajillo Chile sauce for recipe development; OXO sent the skillet for testing. All opinions are my own.