Print This Post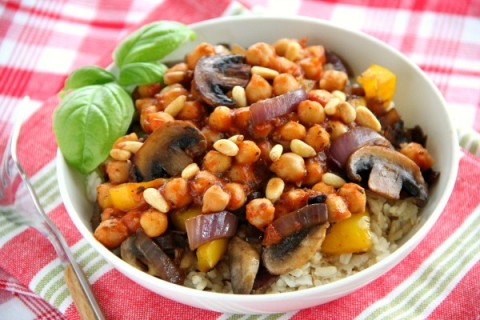 I'm a big fan of skillet meals, both for their brevity and practicality.
Get the skillet out of the cupboard, set it on the stove burner, and away you go, usually with minimal muss and fuss. That works for me, whether it is a Sunday supper or a busier weeknight.
But skillet suppers need to be about the flavor, too. They must be relatively quick AND absolutely delicious. Those are the rules!
Enter McCormick's Skillet Sauces, which allow you to choose your favorite protein, and perhaps some vegetables, and complete your dish with the flavorful sauce. I picked up the Sicilian Chicken with Tomato, Basil and Garlic Skillet Sauce, but wanted to go vegan with it, so I substituted chickpeas for the suggested chicken. It worked like a charm!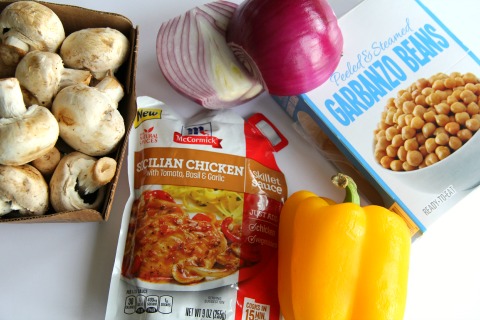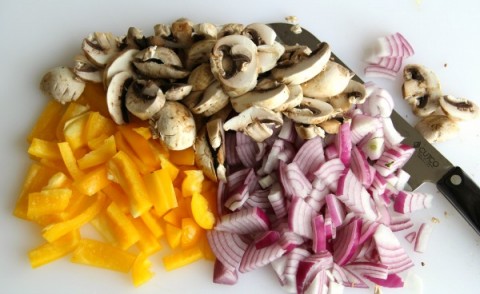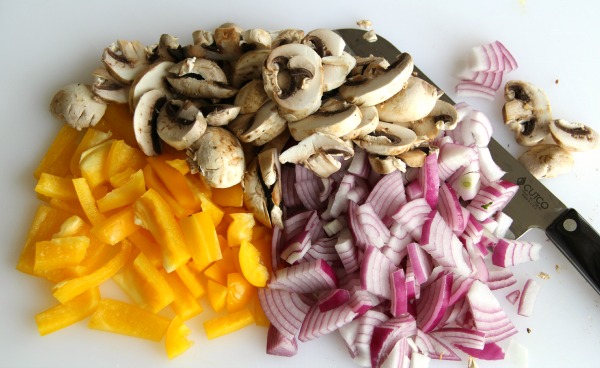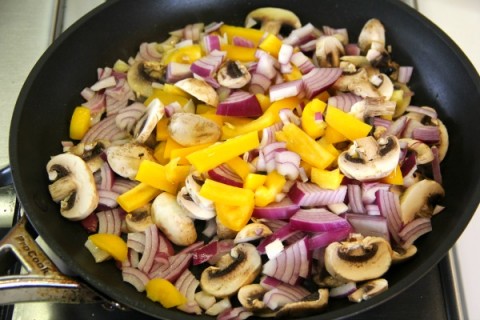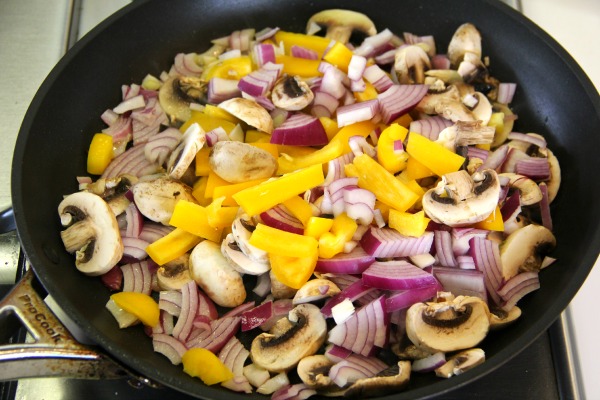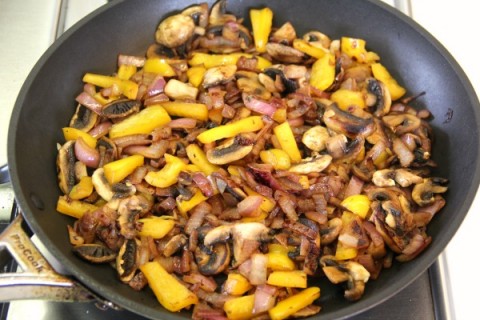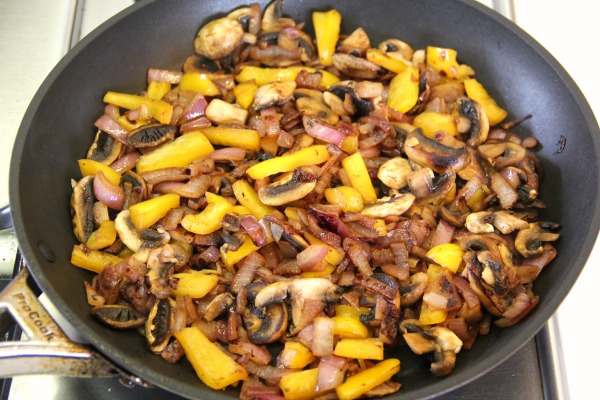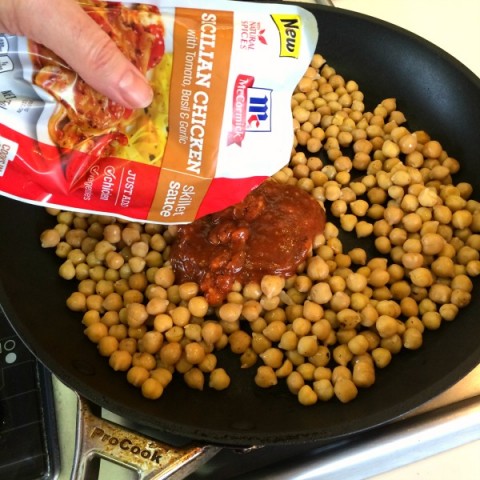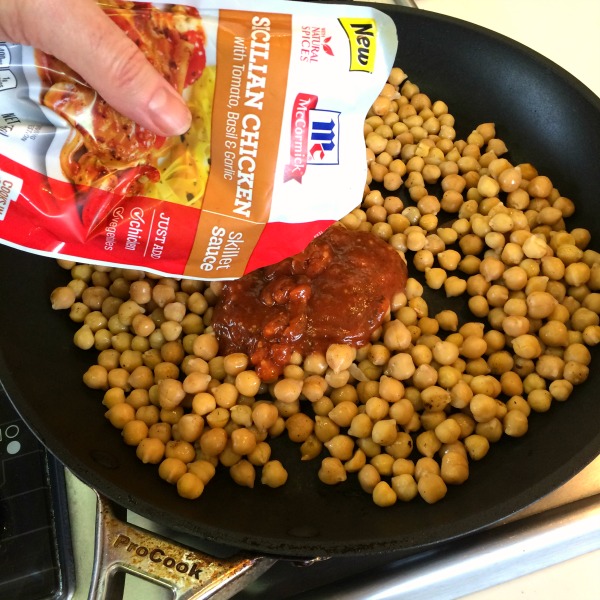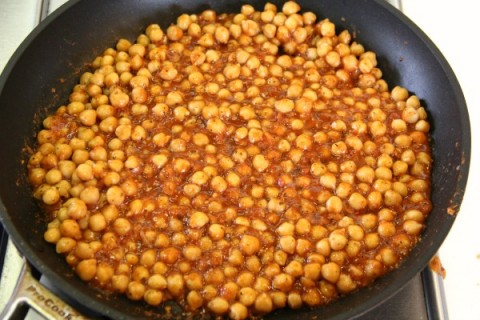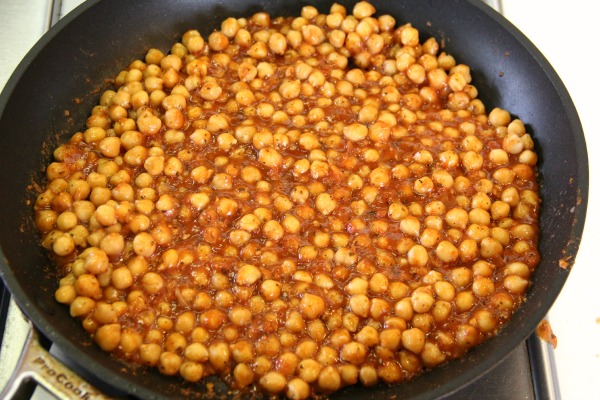 In under half an hour (including prep time to chop the vegetables), I had a tasty vegan skillet dinner that I put over cooked brown rice. You could spoon it over cooked pasta or quinoa if you prefer.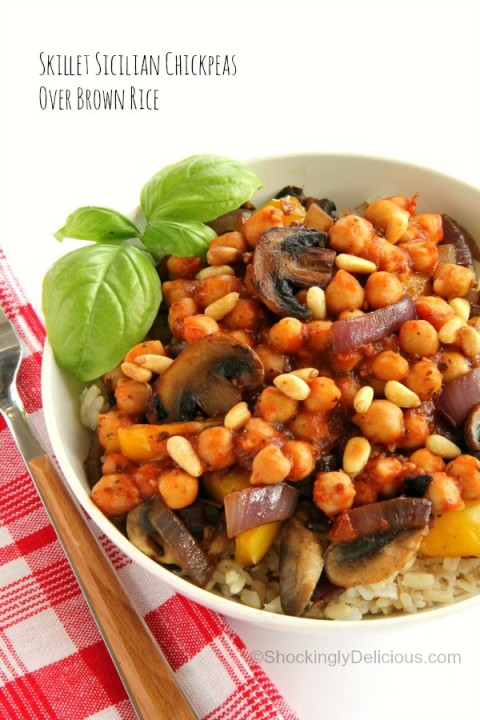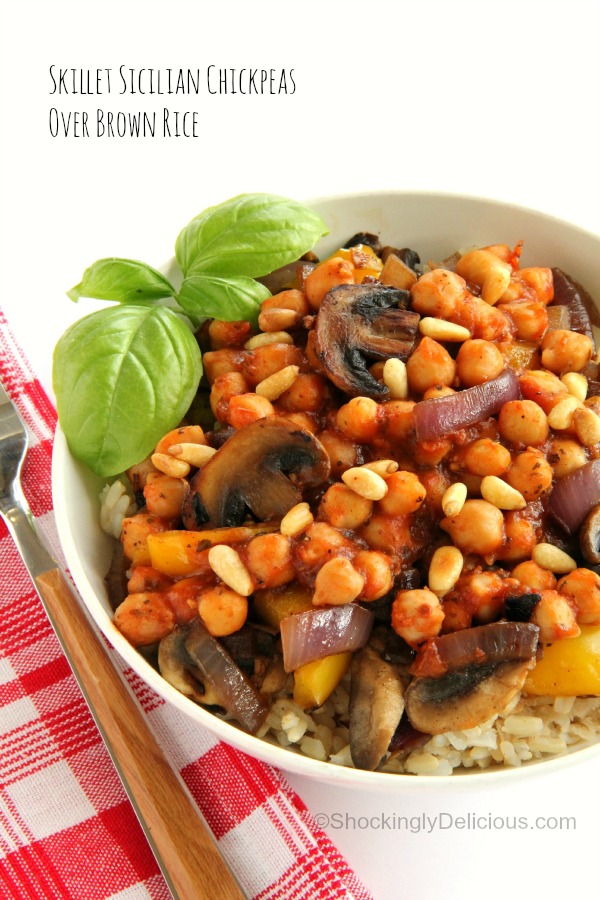 Let's get the skillet out. I'm hungry!
Skillet Sicilian Chickpeas Over Brown Rice
Easy vegan skillet supper with Italian-flavored chickpeas spooned over cooked brown rice, accented with fresh herbs and toasted pine nuts.
Ingredients
1 tablespoon olive oil
1 bell pepper, chopped
1 onion, chopped
8 ounces sliced mushrooms
2 (11-ounce) packages steamed chickpeas, rinsed and drained
1 (9-ounce) package McCormick Sicilian Chicken with Tomato, Basil and Garlic Skillet Sauce
Cooked brown rice (enough for 4 people)
Garnish: Shaved Parmesan cheese, fresh basil or Italian parsley, sliced olives, toasted pine nuts (optional)
Directions
Cook brown rice per package instructions.
Heat oil in 12-inch skillet over medium-high heat. Add pepper, onion and mushrooms, cooking and stirring occasionally for about 5-7 minutes. Remove to a bowl and save.
Add chickpeas to the skillet, along with the skillet sauce. Cook another 1-2 minutes, stirring occasionally, until heated through.
To serve, portion cooked rice into bowls, spoon Sicilian Chickpeas over top, and garnish with fresh basil, a few olives and toasted pine nuts (garnishes can be omitted if you like). Pass the shaved Parmesan cheese at the table (omit if vegan).
Serves 4.
Notes
Recipe source: Dorothy Reinhold | Shockingly Delicious, adapted from the package directions for McCormick's Sicilian Chicken Skillet Sauce.
Note: Vegetarian, can be Vegan (omit cheese).
https://www.shockinglydelicious.com/skillet-sicilian-chickpeas-over-brown-rice/
Copyright Dorothy Reinhold | ShockinglyDelicious.com. All rights reserved.
This week our Sunday Supper cooks are celebrating quick and easy recipes using McCormick's Skillet Sauces (7 flavors available).

These handy packaged shelf sauces are family dinnertime savers because they allow you to make a relatively easy skillet supper that still tastes like you fussed. Recipes are on the backs of the packages, but feel free, like I did, to tweak them to suit your family's tastes.
For more ideas on easy meals using these skillet sauces, see our 25 recipes below, and follow McCormick's Easy Skillet Dinners Pinterest board. There you'll see all of today's recipes plus many more.
Today's easy recipes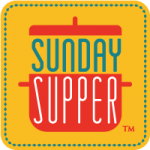 Join us around the family table for #SundaySupper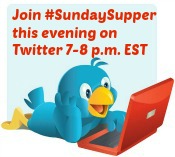 Twitter how-to

: Follow the #SundaySupper hashtag throughout the day on Twitter to see our recipes. To join the conversation anytime, simply use the #SundaySupper hashtag to share your favorite tips and recipes.
Pinterest: Check out our #SundaySupper Pinterest board for more recipes and photos.

Join

: To join the Sunday Supper Movement, sign up by clicking here → Sunday Supper Movement.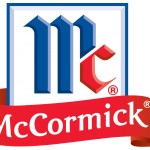 Disclosure: This post is sponsored by McCormick in conjunction with a social media campaign through Sunday Supper LLC. All opinions are my own. Thank you for supporting the brands I love, and please visit McCormick on their website, Instagram, Pinterest and Facebook.