Print This Post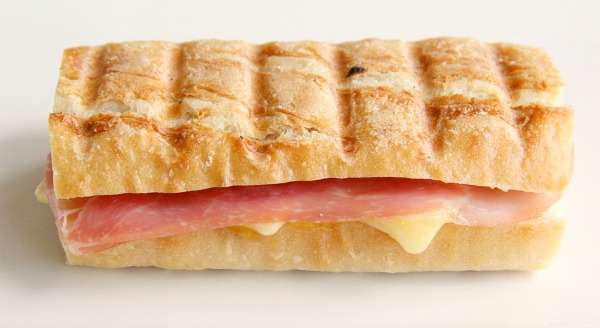 When you have a cheese as delicious as Kerrygold's Skellig, you don't need much else to make a memorable grilled cheese sandwich.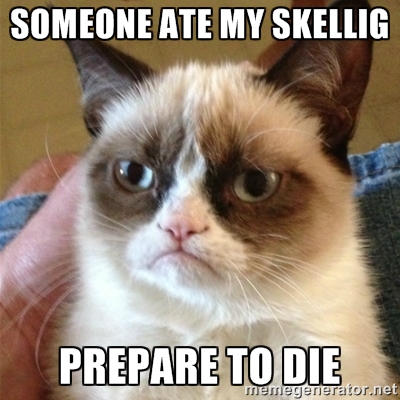 This has become our favorite cheese since we discovered it last year, and now my son's 12-year-old friends adore it, too. In fact, I got one of his friends addicted to fresh Medjool dates stuffed with Skellig pieces – sweet and salty/tangy, the perfect after-school treat. She now comes over and heads straight for the cheese drawer in the refrigerator. If I'm out of Skellig, a dark cloud descends on her face. One day there were no dates in the bowl, and I think I saw a tear in her eye.  
But April is grilled cheese month, so we're grilling our favorite sandwiches in honor of our favorite cheese.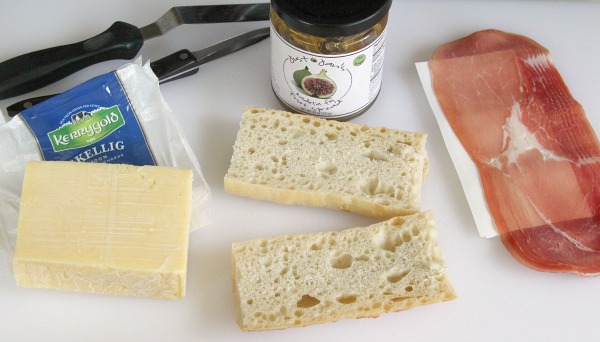 Try it!
Recipe: Skellig and Prosciutto Panini
Summary: Four simple ingredients – when they are all top-notch – is all you need for a sublime grilled cheese sandwich.
Ingredients
1 small baguette, cut in half lengthwise
Fig jam or preserves (I used Just Jan's Kadota Fig Fruit Spread) 
Sliced Skellig cheese
A thin slice of prosciutto
Instructions
Lay open the baguette, spread one side lightly with fig preserves, lay on Skellig slices and top with prosciutto. Put the bread top on and place in a hot panini press, George Foreman-type grill or other similar device, and heat until cheese melts, a couple of minutes.
Remove, place on a plate, and enjoy!
Serves 1. Don't share.
Other grilled cheese sandwiches you might like
Recipe source
Dorothy Reinhold | Shockingly Delicious
Preparation time: 3 minutes
Cooking time: 4 minutes
Number of servings (yield): 1
Culinary tradition: USA (General)
My rating 5 stars:  ★★★★★