Print This Post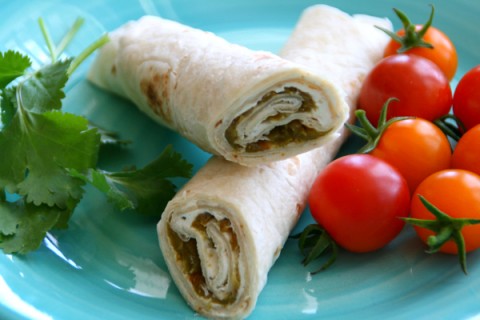 I'm not much of a football watcher. In fact, while I attended USC, I made a tidy profit selling my season tickets to fans who didn't have student access to buy them. Oops…was that legal? Never mind. Statute of limitations is definitely up on that one.

But even though I don't watch it much, I don't mind going to football parties. I'll just bring the food!
I like a pinwheel sandwich for tailgating or football parties. You can roll it up and eat it as a log, or cut it into pieces for the spiral effect. This one has only four ingredients, and is charmingly named Poor Man's Burrito.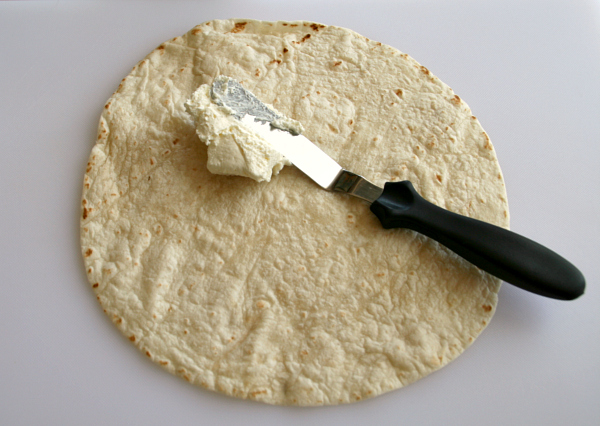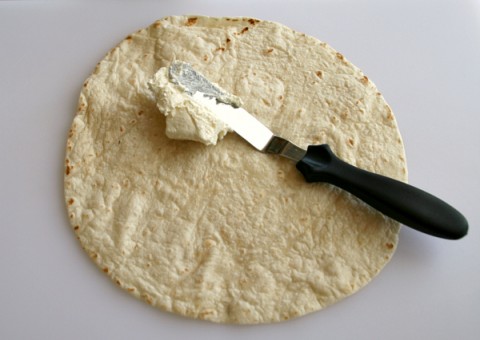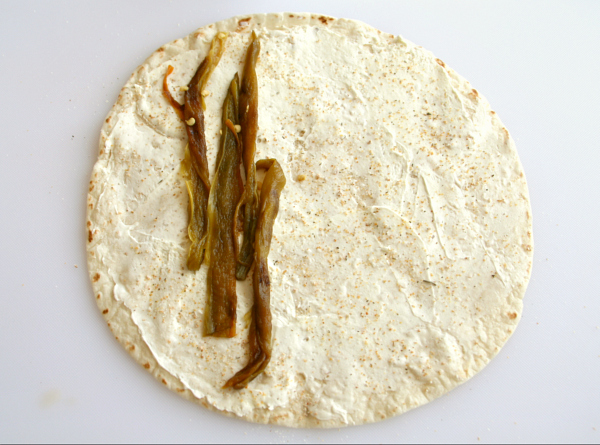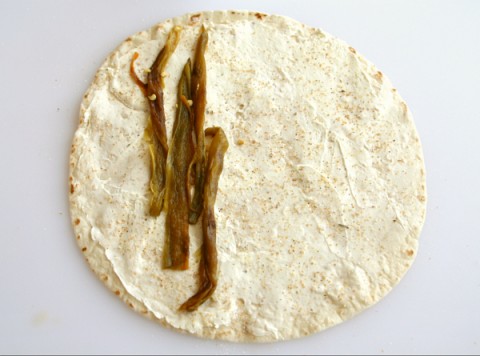 It takes advantage of green Hatch chiles, whose season is just tapering off. If you bought some while they were in stores the last month, be sure to use them in this! Otherwise use an Anaheim chile or any other fresh green chile you favor.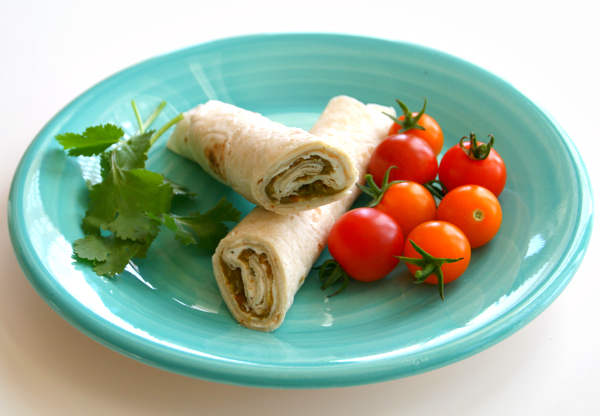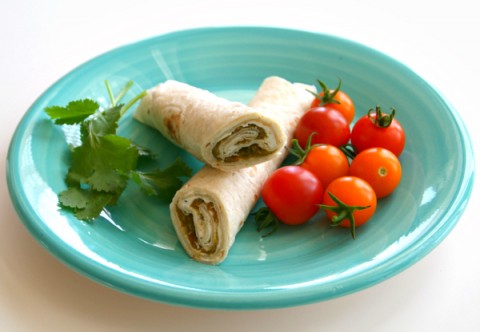 It's tailgating time!
Recipe: Poor Man's Burrito or Tailgate Teasers
Summary: A Hatch chile wrapped up with garlicky cream cheese in a flour tortilla becomes a Poor Man's Burrito. Perfect for tailgating or any party!
Instructions
Lay the tortilla flat. Spread lightly with cream cheese. (An offset spatula is a handy tool with which to do this.) Sprinkle lightly with garlic powder. Lay chile strips on top.
Roll up tightly. Cut in half and place on plate. Enjoy!
Quick notes
The original verbal recipe called for garlic salt, but I found that too salty (the cream cheese has some salt in it), so garlic powder is my preferred sprinkle.
Variations: Tailgate Teasers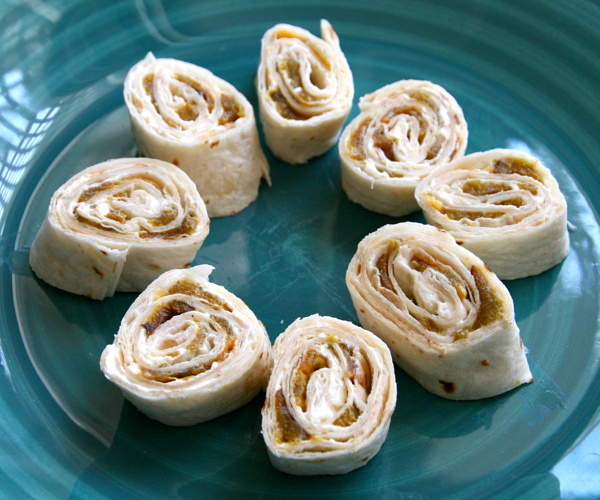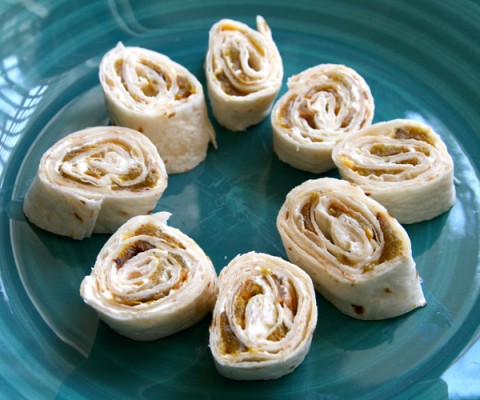 To make Tailgate Teasers, cut the burrito crosswise in small pieces and turn them on their side to show the spiral effect.
Source
This was a verbal recipe shared by Robert Schueller from Melissa's Produce, as we were discussing the many charms of Hatch chiles one day. Don't you think recipes passed "over the back fence" are the best? I'm not sure why it's called a Poor Man's Burrito, but it's a catchy name.
Preparation time: 3 minutes
Diet type: Vegetarian
Number of servings (yield): 1

If you like this recipe and want to save it, pin the image below to your Pinterest board!

Disclosure: Melissa's Produce sent a sample of Hatch chiles for recipe testing.
Save
Save
Save
Save