Print This Post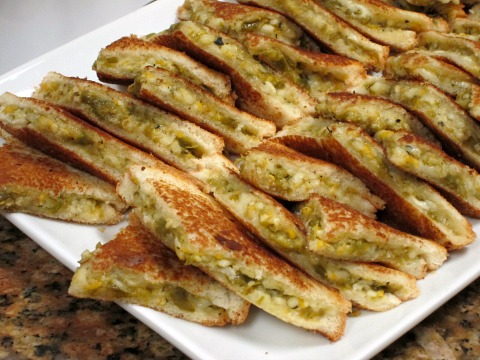 Hatch Grilled Cheese Sandwich: A classic grilled cheese with roasted Hatch chiles somehow is even better than the sum of its parts!
One of the pleasures of writing about food is getting a first taste of things that are just coming into season.
For example, we wait all year for flavorful Hatch chiles from New Mexico, and they arrive in August, only to be gone by mid- to late-September. Luckily, Melissa's Produce throws a little Hatch tasting party and I get to sample the new season's crop along with some new recipes.
Today I'll share a simple Hatch Grilled Cheese Sandwich, because frankly, I couldn't stop eating it at the party. I might have had three. And I might have wished I could justify two more. Melted cheesy goodness playing against lightly spicy Hatch in a crispy bread exterior…it just doesn't get much better than that.
The recipe for the sandwich is in "Melissa's Hatch Chile Cookbook," a charming cookbook chock full of 150 recipes that all use this popular green pepper in some form or another. I recommend it for you chile-heads.
Here's the Hatch Chile food we tasted…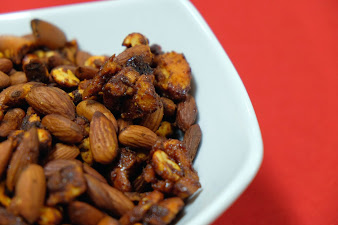 Honey Mustard Pretzel Crunch (click for the recipe)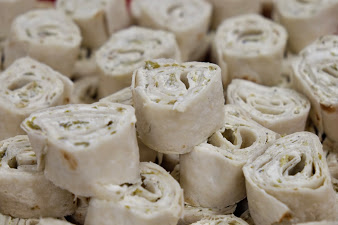 Hatch Chile Pinwheels (click for the recipe)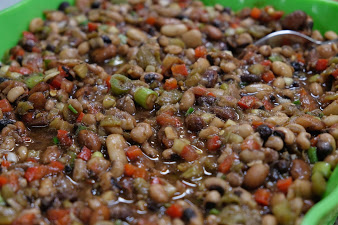 Six Bean Salad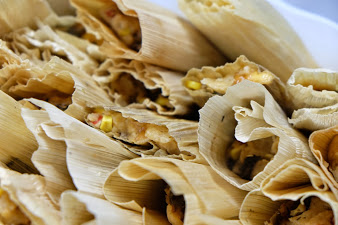 Roasted Chile and Cheddar Tamales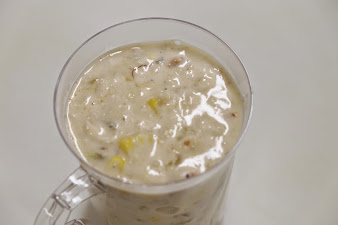 Crab and Grilled Corn Chowder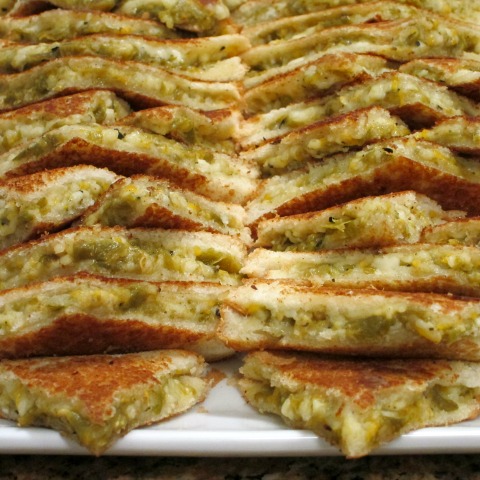 And of course, the legendary Hatch Grilled Cheese Sandwich.
Fire up the panini maker or a simple skillet, and let's make lunch!
Hatch Grilled Cheese Sandwich
A classic grilled cheese with roasted Hatch somehow is even better than the sum of its parts!
Ingredients
Unsalted butter, softened
4 slices sourdough bread
4 ounces cheddar cheese, cut into 1/3-inch thick slices (or use part cheddar and part mozzarella)
1 Hatch chile, roasted, peeled, stemmed, seeded and halved lengthwise
Directions
Set a large skillet over medium-high heat and add enough butter to lightly coat the bottom of the pan. Layer the cheese and chiles onto 2 of the bread slices. Top with remaining 2 slices of bread. Cook the sandwiches on one side, turning after 5 minutes or when the first side is golden brown and the cheese has begun to melt. Cook on the other side just until golden brown. Serve hot.
(You may also make these sandwiches in a panini maker or counter-top grill [such as a George Foreman]. Simply spread the butter on the outside of the sandwich and proceed!)
Serves 2.
Notes
https://www.shockinglydelicious.com/hatch-grilled-cheese-sandwich/
Copyright Dorothy Reinhold | ShockinglyDelicious.com. All rights reserved.
Pin the image below to your Pinterest board to save this recipe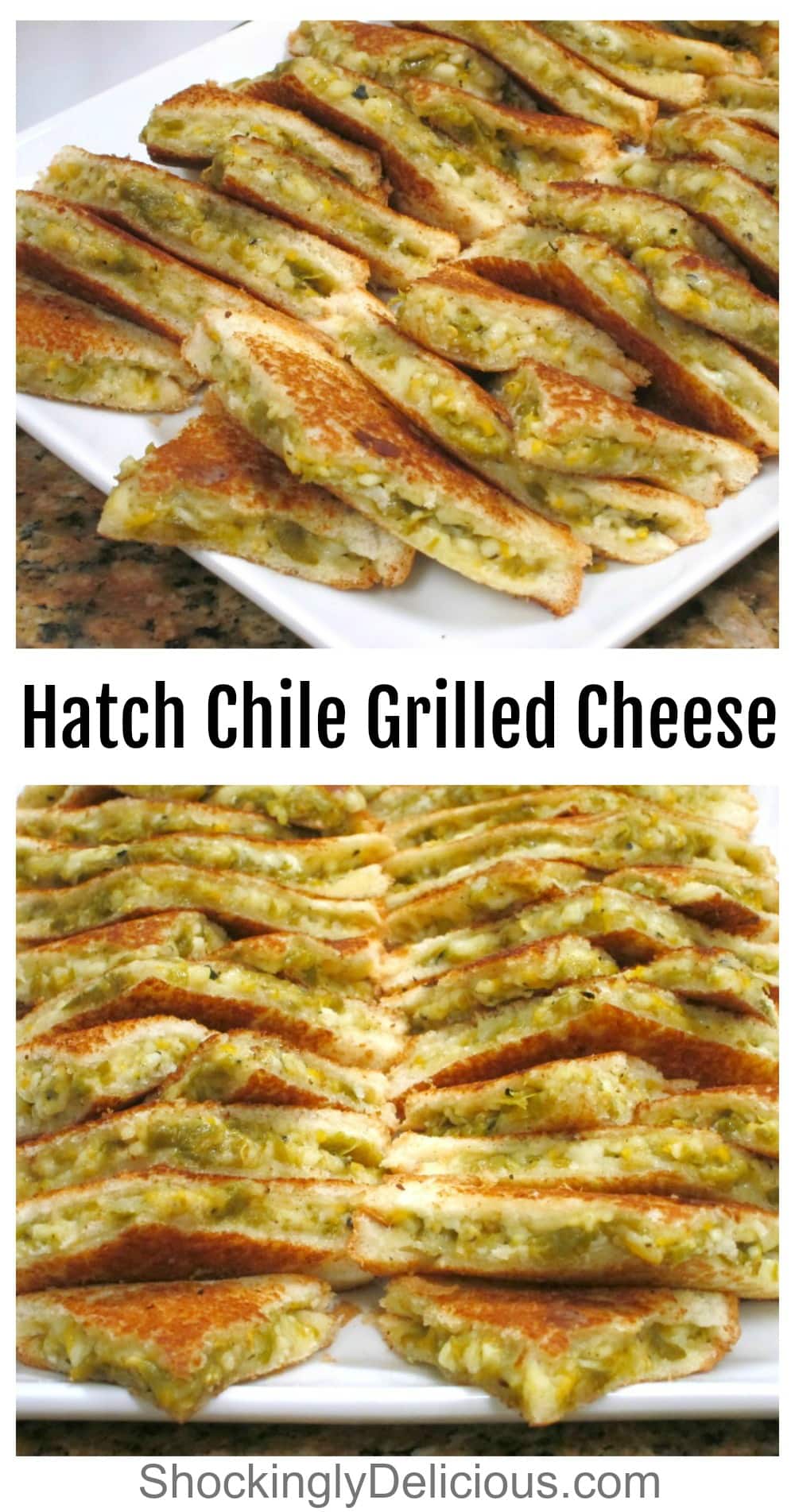 Thanks for visiting…are you hungry for more? Follow Shockingly Delicious on…
FACEBOOK | PINTEREST | INSTAGRAM | TWITTER
…for all the latest recipes, ideas and updates!
This post may contain affiliate/referral links. It is a way for this site to earn advertising fees (at no cost to you) by advertising or linking to certain products and/or services that I approve and prefer.