Print This Post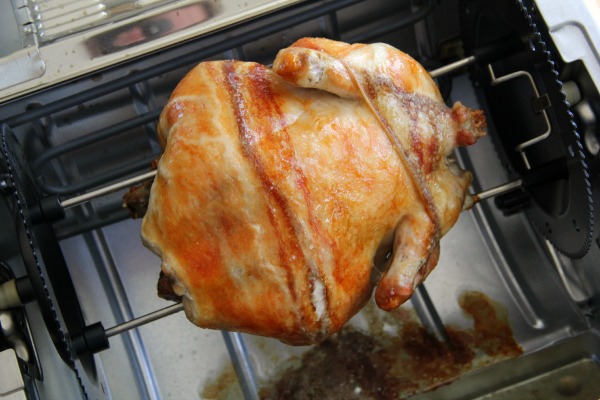 With a rotisserie chicken, the world is your oyster. Or at least dinner is.
You can toss the meat in green salads, with hot pasta, chop it finely and make a chicken salad sandwich…the possibilities are endless.
To wit…
See what I mean?

But too often I find supermarket rotisserie chickens overly salted. Sometimes they've been brined or injected with a saline solution, or whatever other tricky stuff is done to make them delectable.
Enter the DIYer's chicken dream, the new Ronco EZ-Store Rotisserie oven. I bought an organic 5-pound bird, easily set up this oven on my countertop, and had it spinning and roasting in minutes, following the oven booklet guidelines of 15 minutes per pound. I chose not to add any salt or seasonings whatsoever. I wanted the chicken meat to stand alone, and I wanted to see how it would taste if it was unadulterated.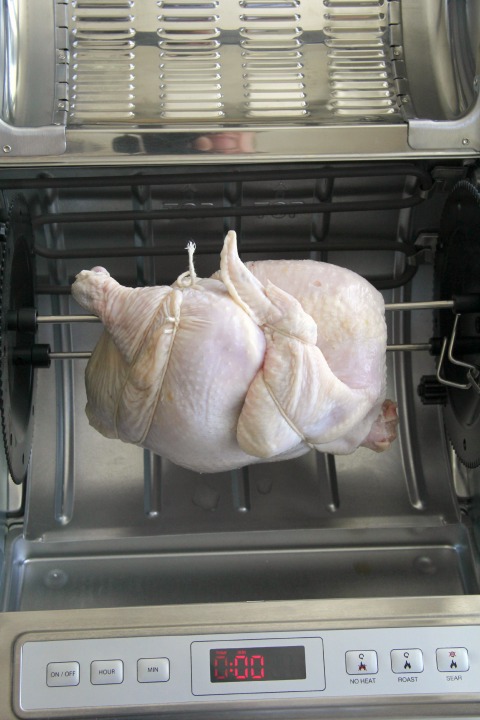 Result? Perfectly roasted chicken. I still need some practice trussing a chicken (they show examples, but I was impatient. It didn't look hard, though).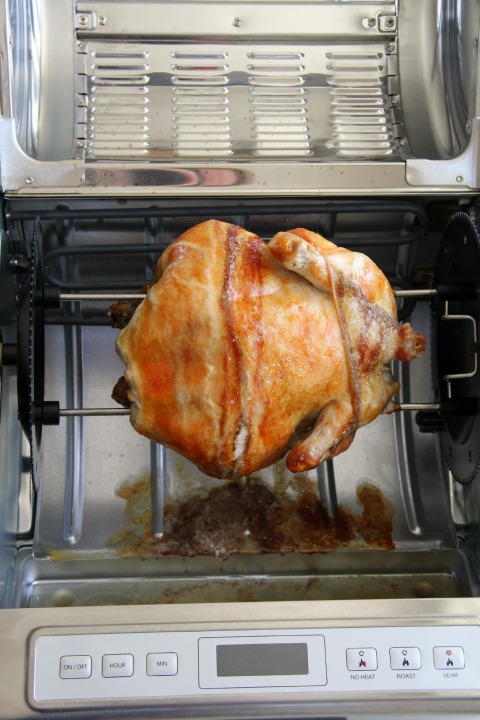 And guess what? It was the best chicken I ever made. It tasted clean, pure, and without any salty nonsense, was golden, with moist meat and toasty tasting skin. (My guilty pleasure is picking off the skin and eating it. Don't tell anyone.)
I made a scrumptious chicken tortilla soup with some of it, and chicken quesadillas with the rest. Stay tuned for those recipes!
It's a compact counter-top size (17″ W x 15.5″ D x 12.5″ H), has non-stick spit rods, gear wheels, retractable feet, a rotisserie basket for hamburgers, fish, roasts and vegetables, is dishwasher-safe for the removable drip pan and the glass lid, and is less than 8 inches tall in its storable position. It uses less electricity than your wall oven, and roasts more efficiently, with less spattering. It has a digital set-and-forget timer so you can do other chores while your chicken is roasting.
This is a kitchen gadgethead's dream machine. $180 (sometimes on sale for less).
Disclosure: Ronco sent the oven for review.