Print This Post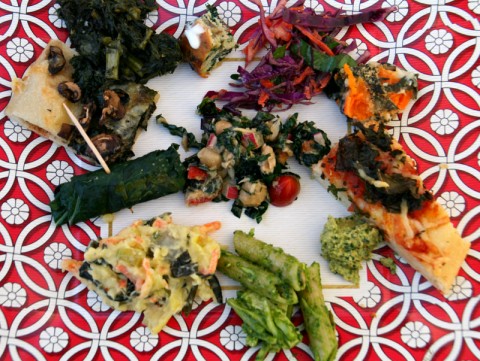 Kale is still king — still trendy, still among the healthiest plants on the planet, and its 15 minutes of fame is now stretching on to 4 or 5 years, with no signs of stopping.
Food Bloggers Los Angeles proved the green is also still as delicious as ever, as they threw a shindig called Kale-a-Palooza, a celebration of all things kale-tastic.
This potluck palooza was a doozy, with every manner of dish that highlighted the beauty and nutritional power of kale. Check out what kale-rific recipes these talented food bloggers made, shown below. In addition to the kale kreations mentioned in this story, FBLA members linked up their other amazing kale recipes in the photo collection at the bottom. Pick something to try in your own kitchen!
Appetizers and Drinks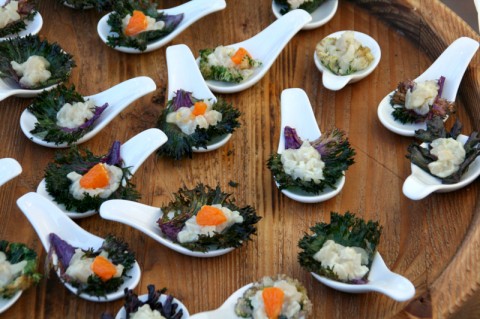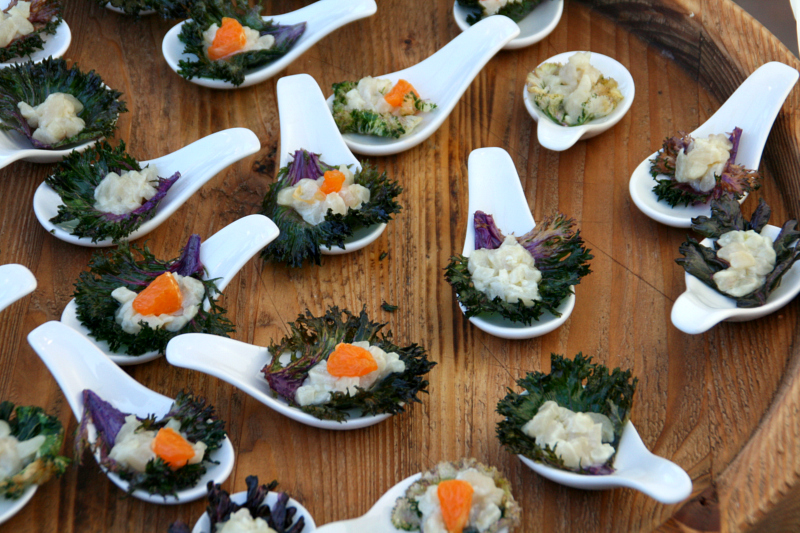 Kim Burnell of Rustic Garden Bistro brought Hamachi Tartare with Yuzu and Blood Orange on Fried Garden Kale (aka "How to Use Kale without Making a Salad.") I called it "I'm eating three of these before you even notice!"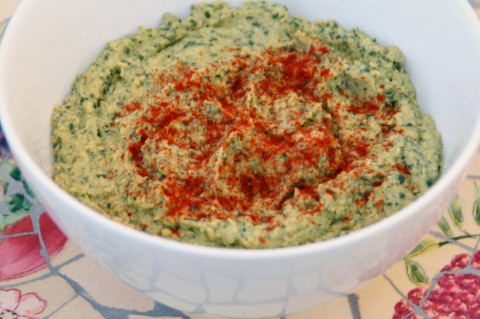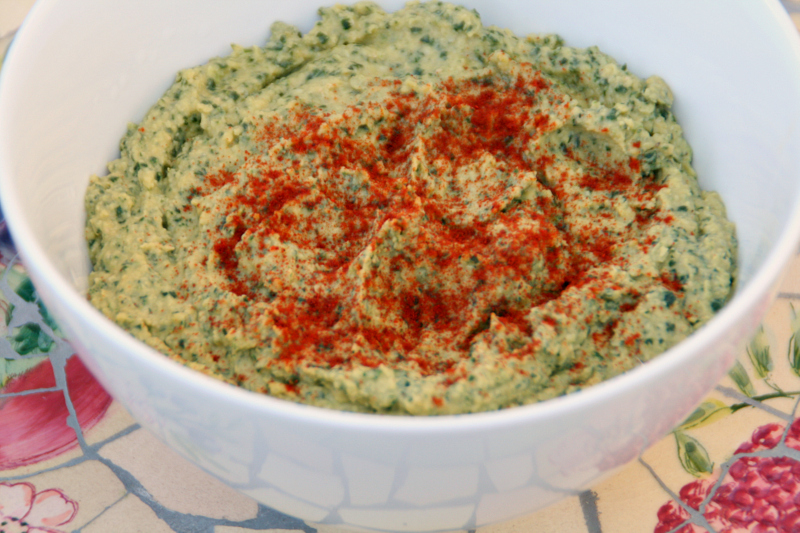 Andrew Wilder of Eating Rules brought Kale and Garlic Hummus. That's a little smoked paprika decorating the top.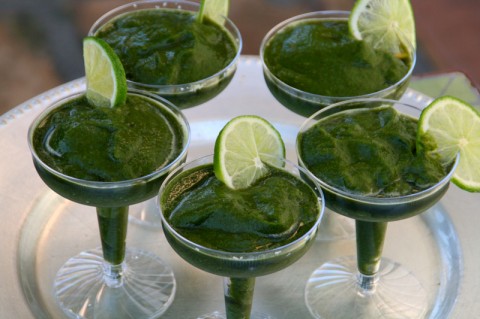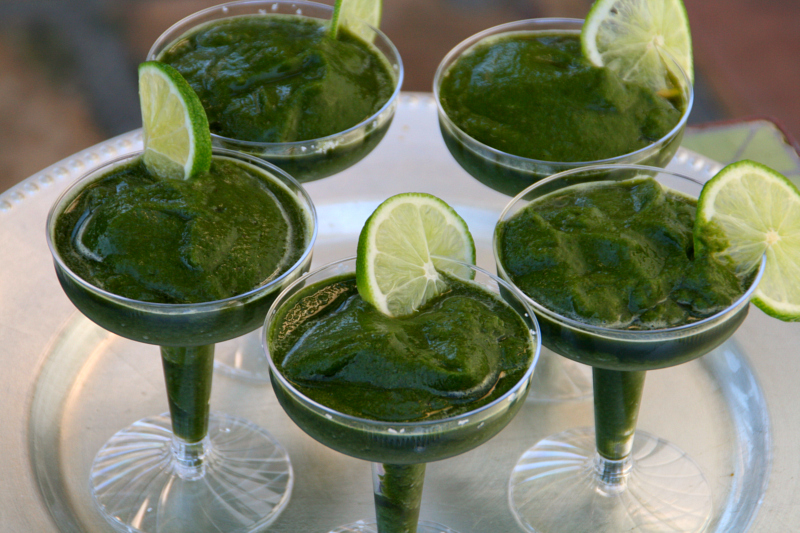 Chef Garrett Nishimori of Cut `n Clean Greens brought Kale Margarita Smoothies! Very green, very good, and either high octane (tequila) or virgin (coconut water).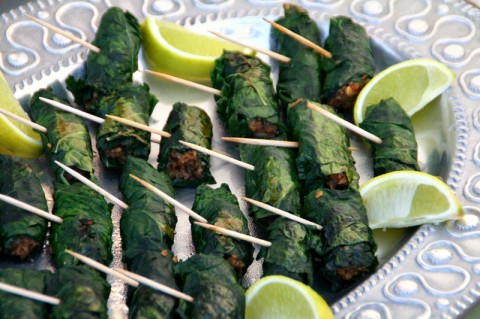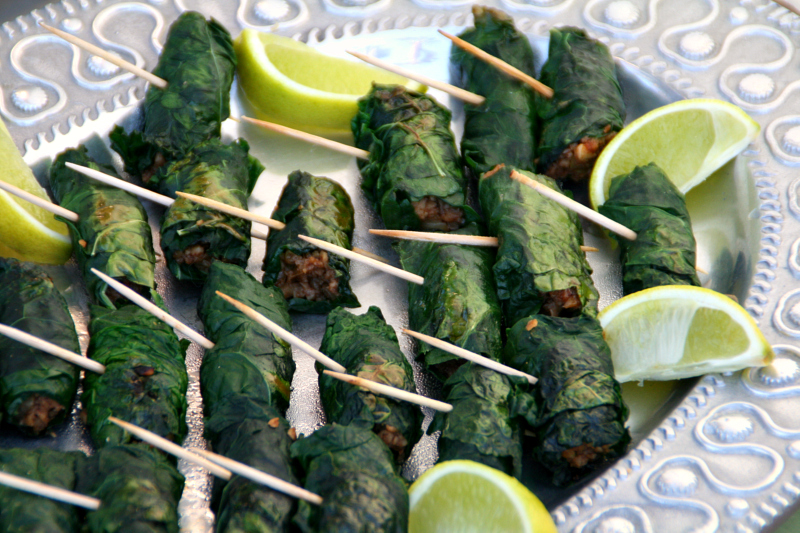 Stephanie Weaver of Recipe Renovator brought a grilled Vietnamese appetizer called Vegan Bo La Lot — lacinato kale leaves stuffed with seasoned textured vegetable protein, nicely grilled.
Breads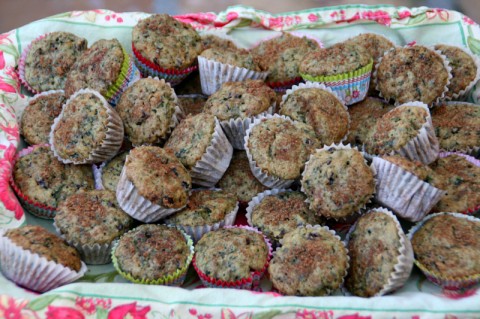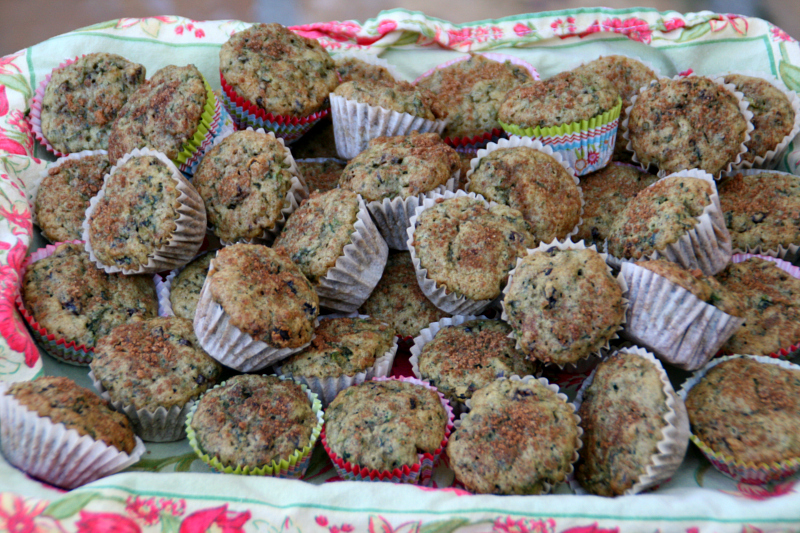 Valentina Wein of Cooking On The Weekends brought Spiced Kale Currant Muffins. (Any day with kale for breakfast is going to be a good day.)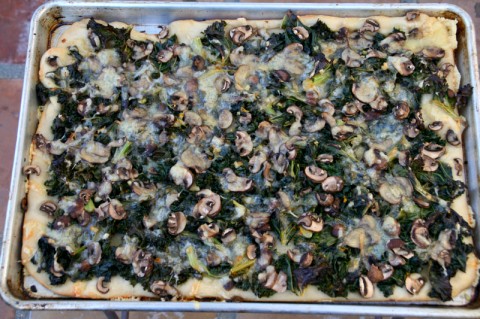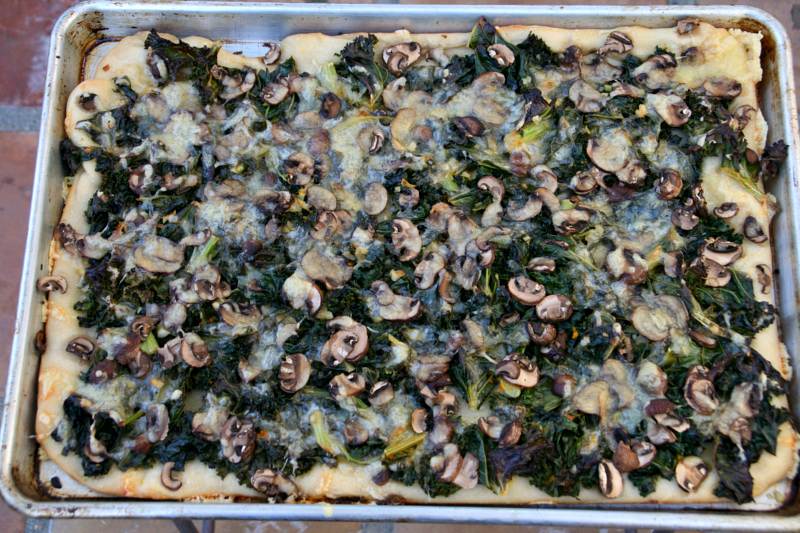 Judy Lyness of 2 Broads Abroad brought Kale Mushroom Flatbread. She also shot a funny little video of moi showing how to quickly strip the leaves off lacinato kale!
Salads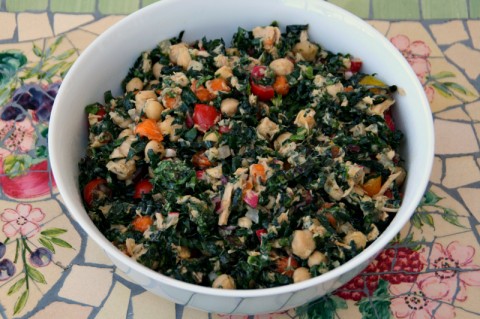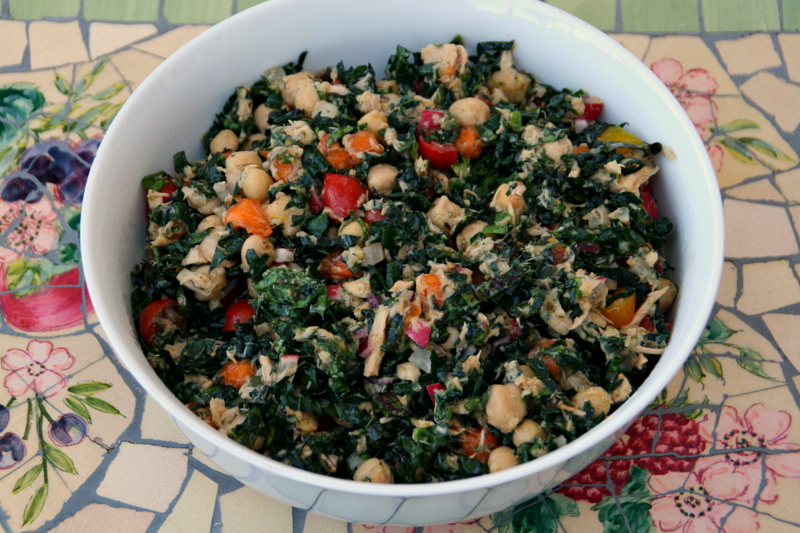 I (Shockingly Delicious) brought Kale-a-Palooza Salad with Garbanzos, Persimmons, Tuna and Tomatoes. I can attest that teenagers like this, as well, since my daughter and her friend completely scarfed the leftovers when I got home.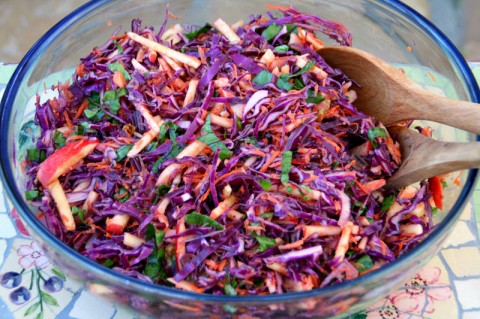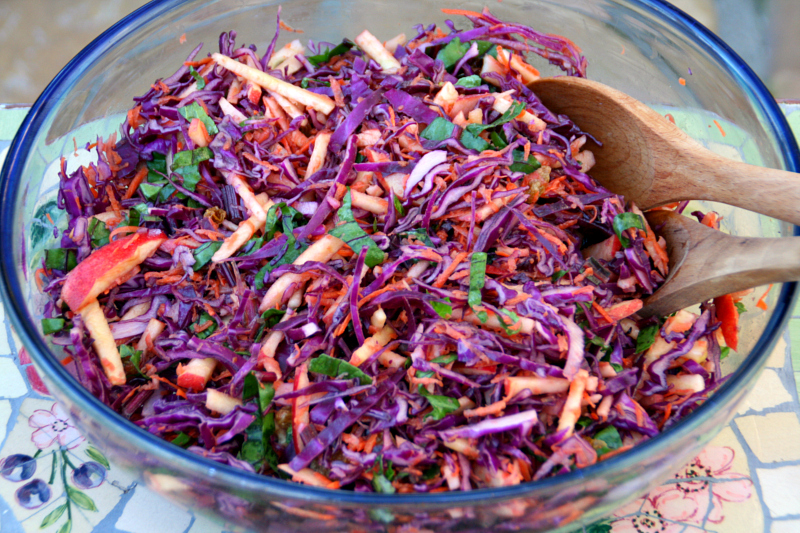 Adair Seldon of Lentil Breakdown brought Apple Raisin Slaw with Beet Greens (She says, "It's really just my Apple Raisin Slaw adapted to meet the kale requirements of this particular palooza").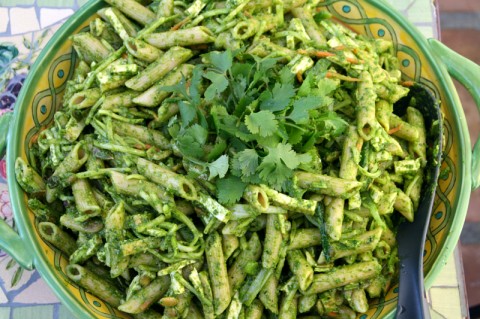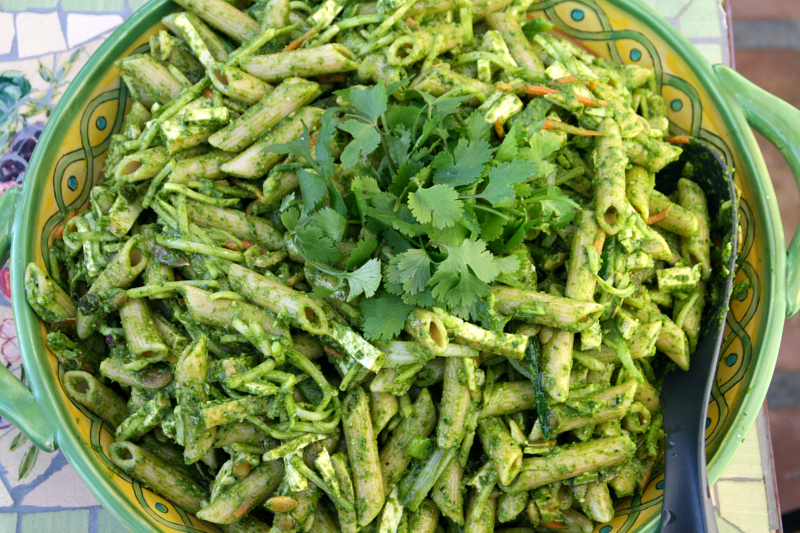 Nancy Rose Eisman of Adventures with Nancy Rose brought Double Kale Pesto Pasta Salad.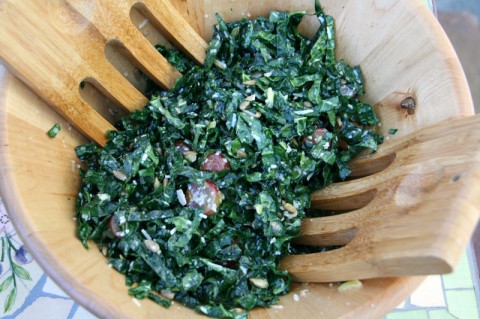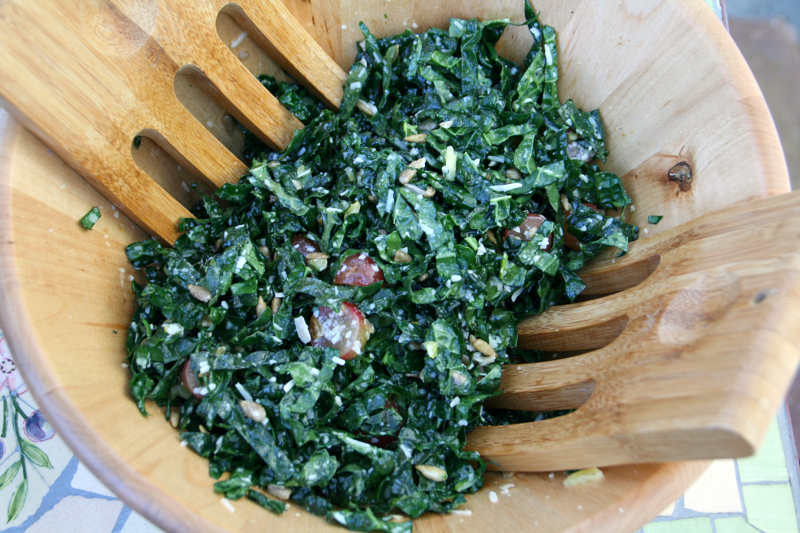 Tina Ferris of the unprocess brought The Misfit Kale Salad, her interpretation of one served at a restaurant in Santa Monica.
Cooked Dishes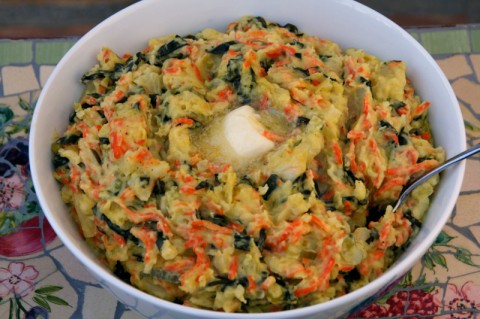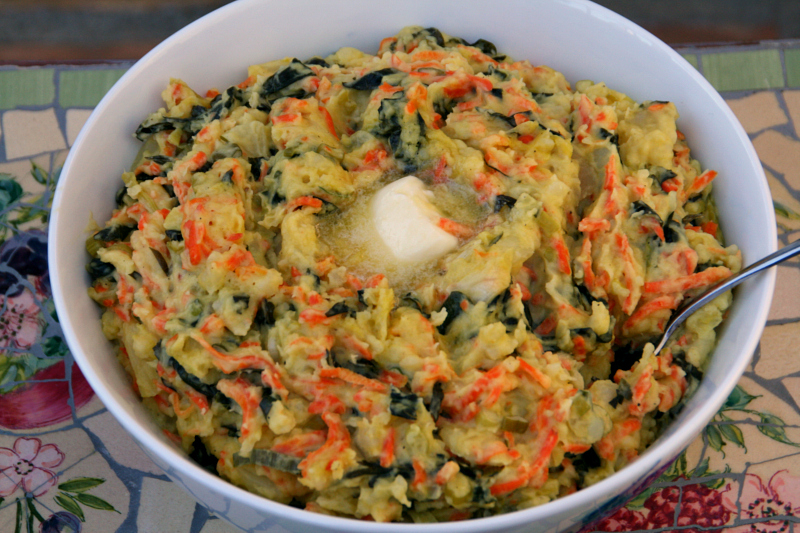 Erika Kerekes of In Erika's Kitchen brought the inventive California Colcannon — Mashed Potatoes with Cabbage, Kale and Carrots.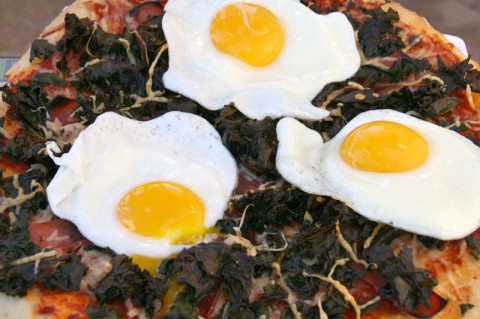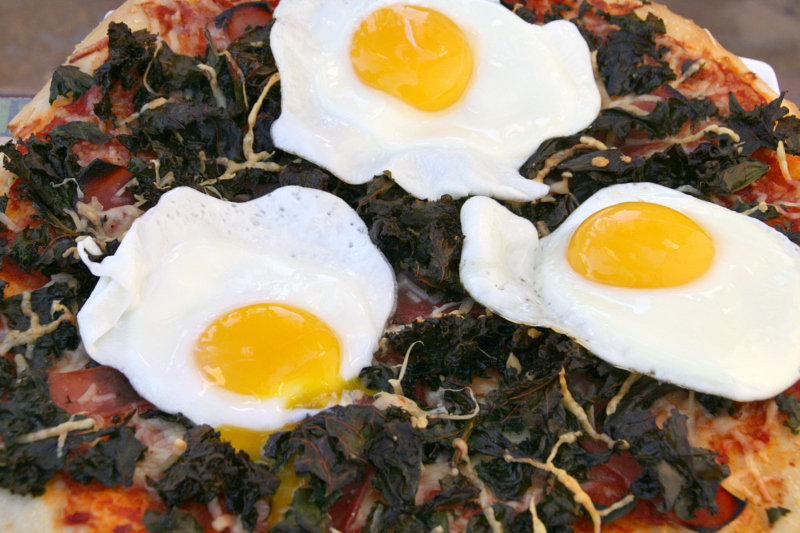 Priscilla Willis (our gracious hostess) of She's Cookin made the amusing Green Eggs & Ham Pizza.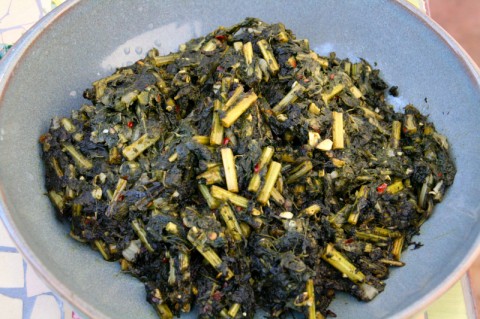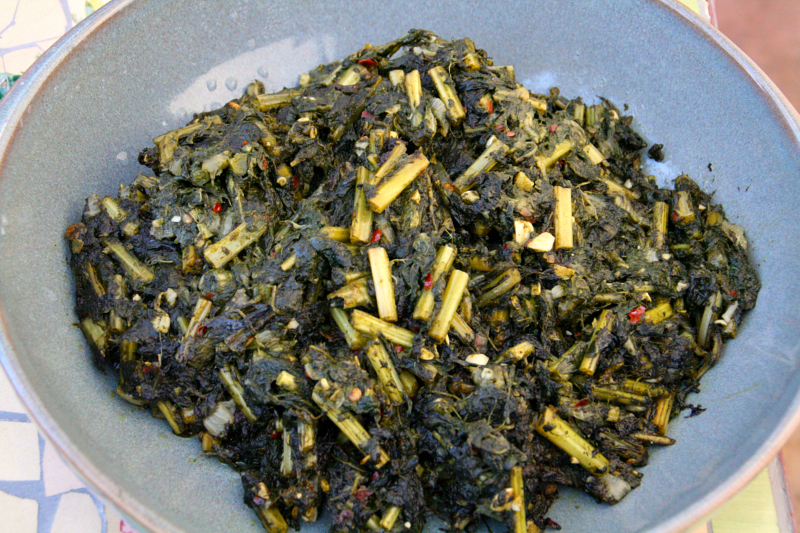 Rene Lynch of the L.A. Times' Daily Dish brought AOC's Cavolo Nero (black kale)..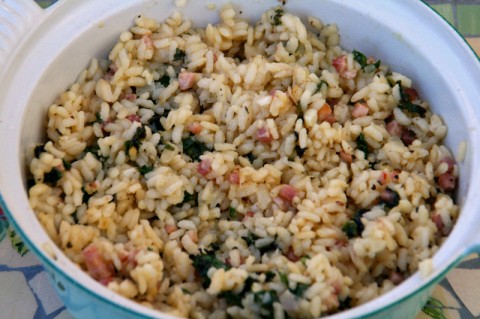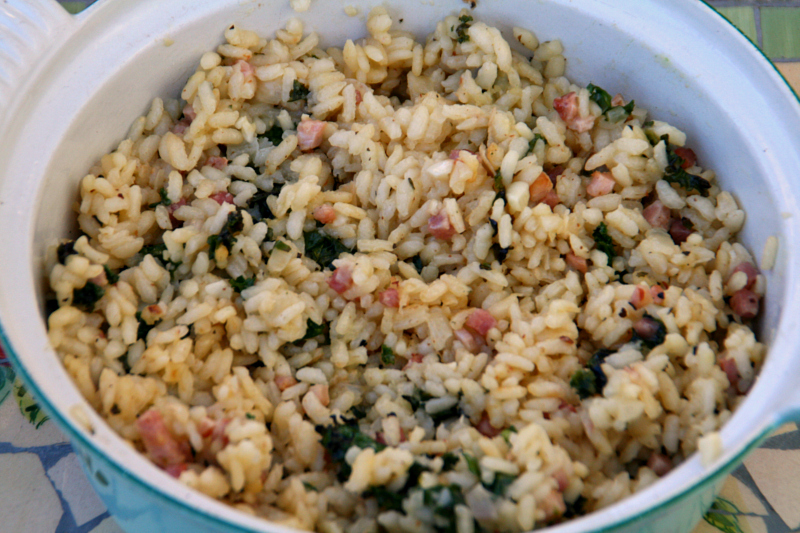 Jennifer Richmond of Kitchy Cooking brought the comforting Grilled Kale and Pancetta Risotto.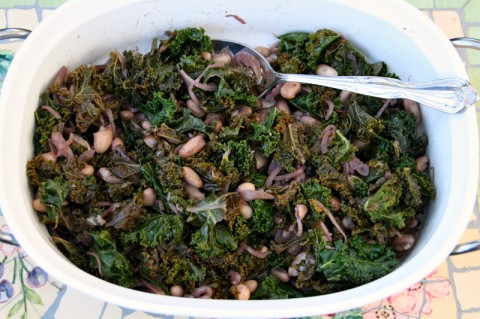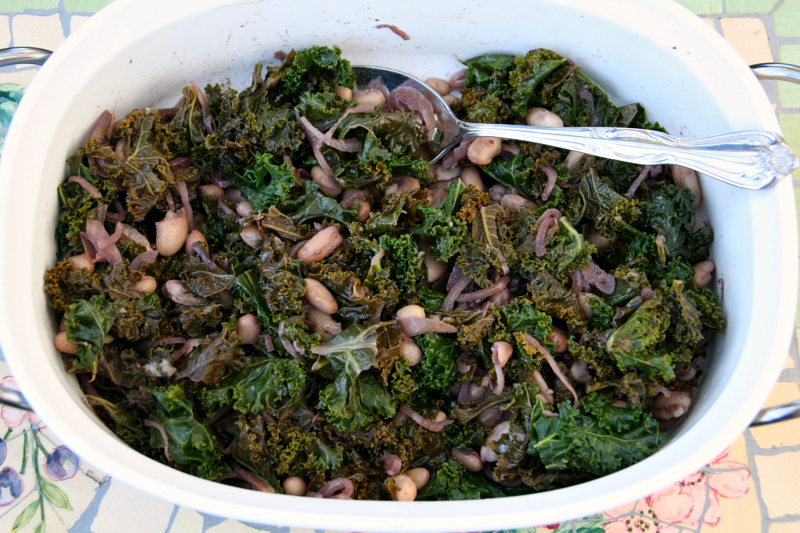 Judy Weintraub of Bumbleberry Breeze brought Braised Kale with Cannellini Beans.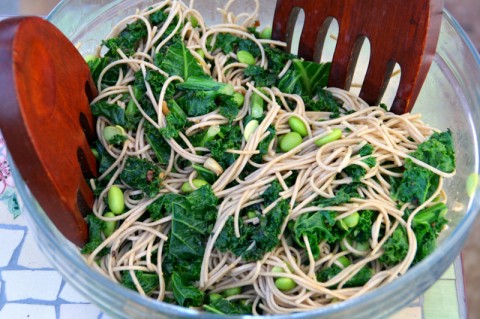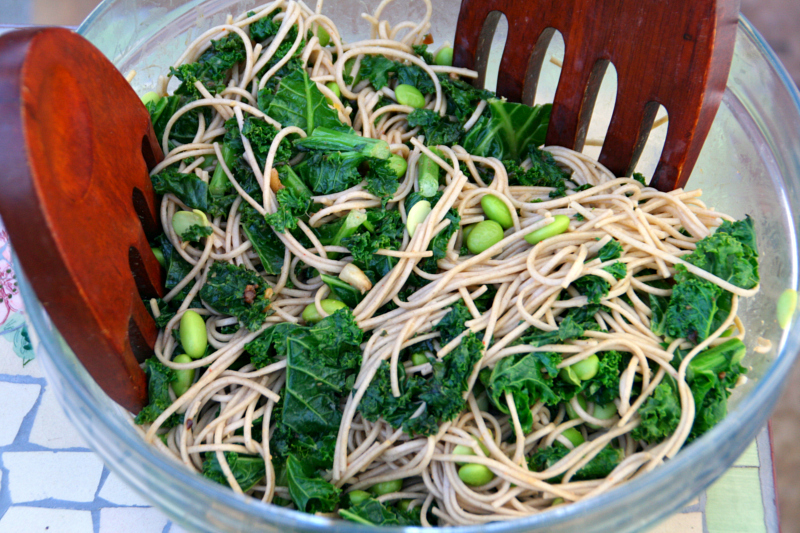 Samantha Ferraro of The Little Ferraro Kitchen brought Peanut Soba Noodles with Kale and Edamame.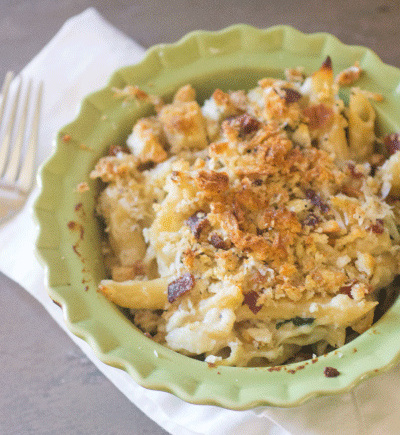 Cheri Liefeld of Adventures In The Kitchen brought Skinny Kale and Bacon Mac 'n Cheese.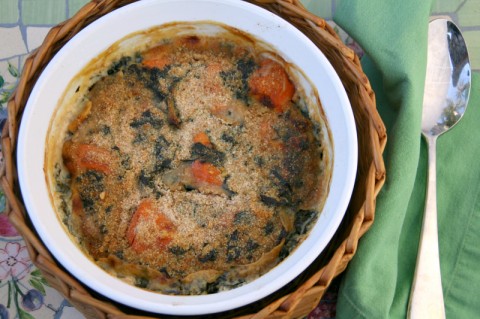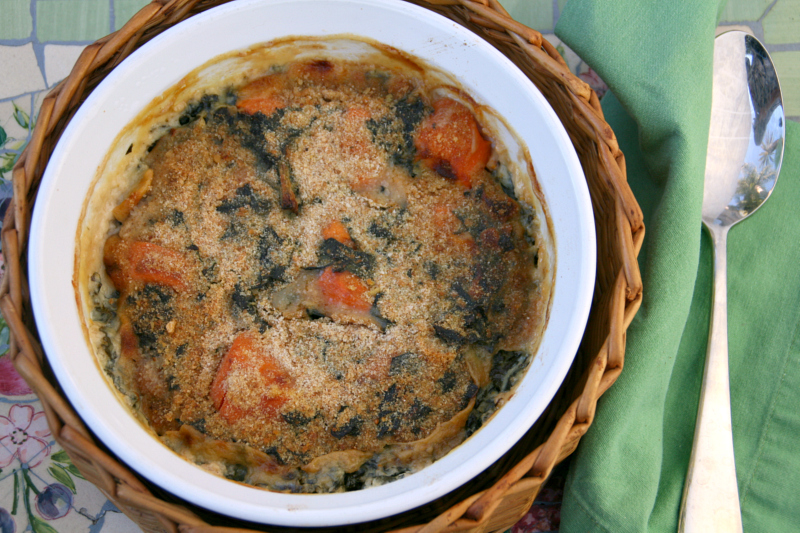 Patricia Rose of Fresh Food in a Flash brought Yam and Swiss Chard or Kale Gratin.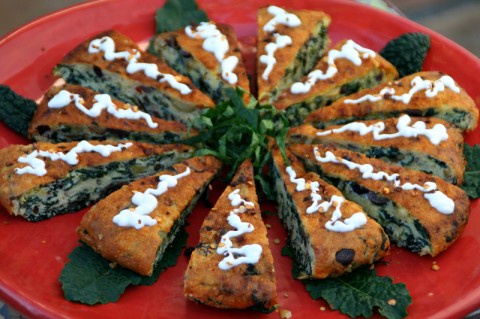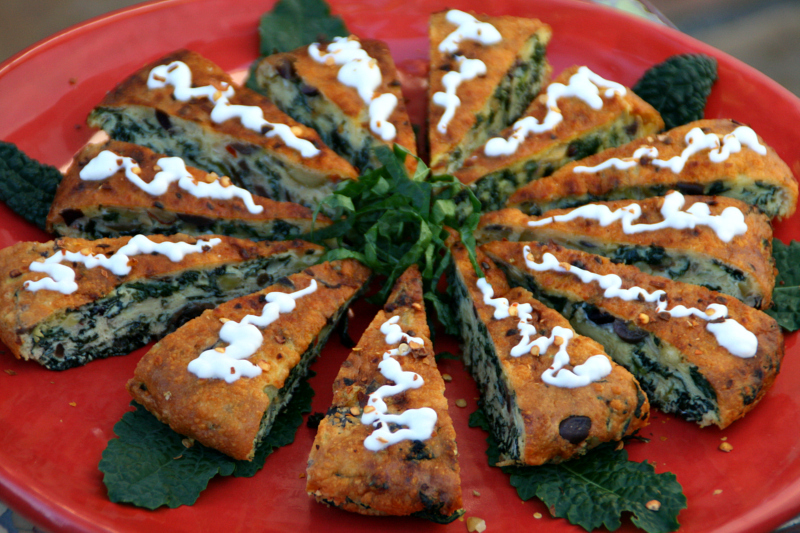 Susan Holtz of Baking and Cake Art departed from sweets and brought a Caramelized Onion and Kale Frittata.
Dessert (yes, dessert!)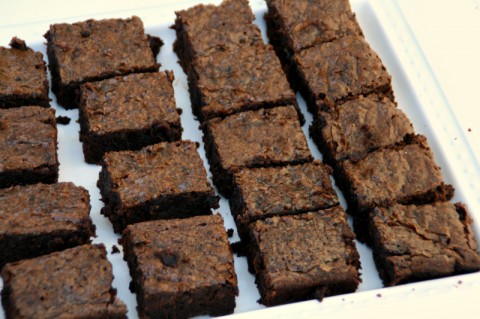 Jeanne Fratello of the Jolly Tomato brought Kale Brownies. Oh yeah, she went there! And if she hadn't confessed to the kale inside, we wouldn't have known!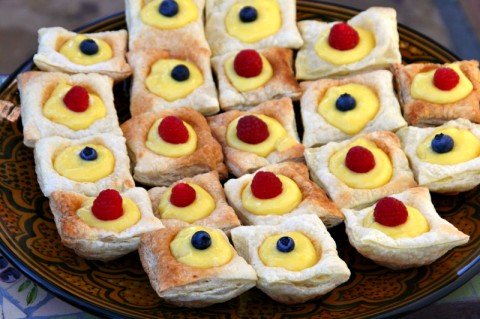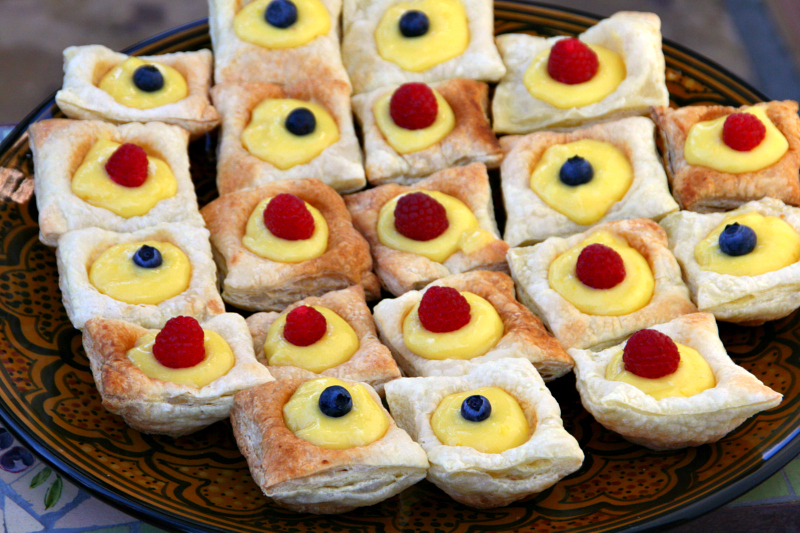 Cheryl D. Lee of Black Girl Chef's Whites gave us a break from the greens with her Meyer Lemon Curd Puff Pastry Tarts.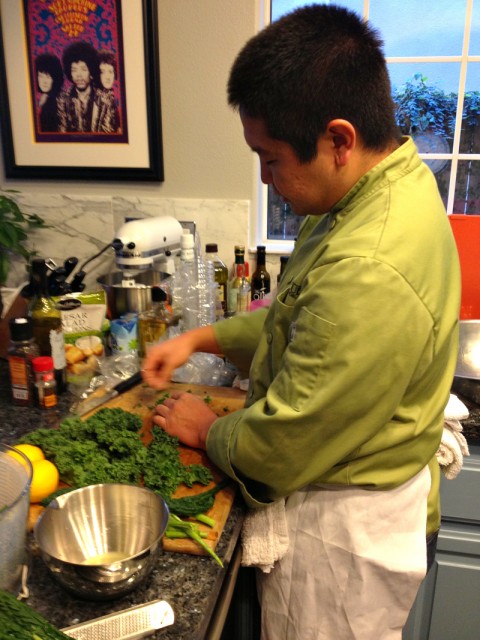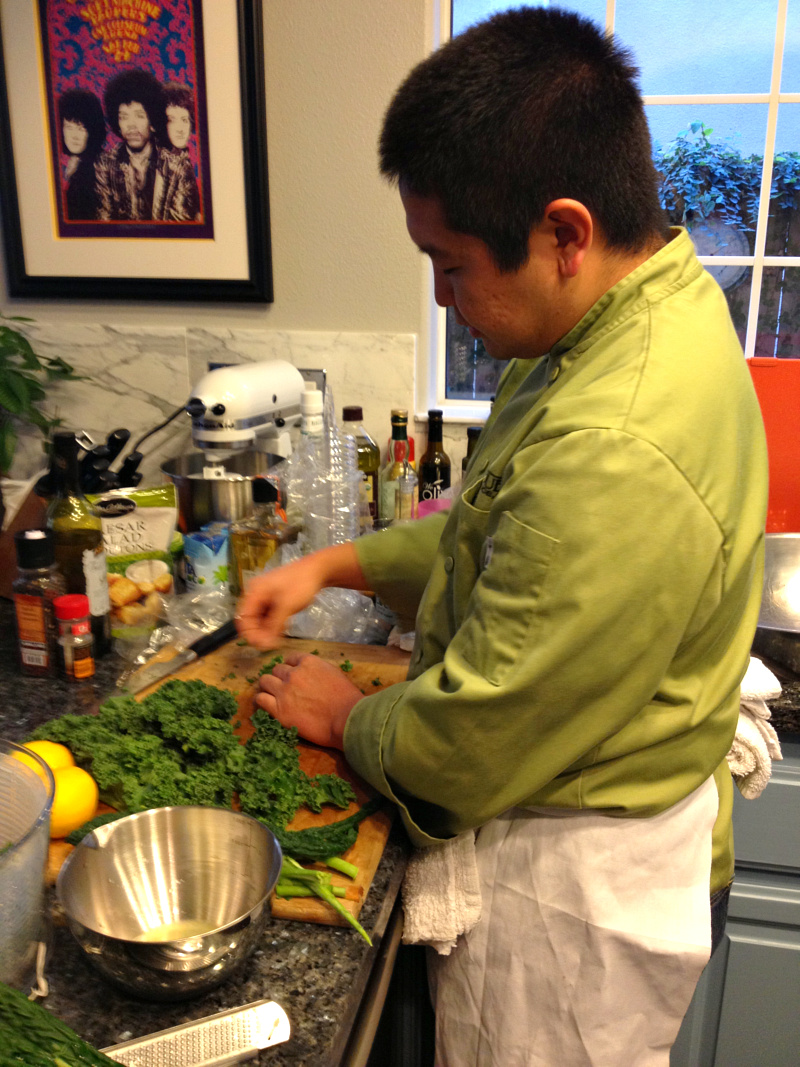 We were also treated to a demonstration from Chef Garrett Nishimori (he of the Kale Margaritas), who showed us how to massage our kale into submission and make a raw kale salad. His company, Cut `n Clean Greens, grows and packages kale for distribution to the whole country, from their Oxnard-area farmland. Once again, California is feeding the country!