Print This Post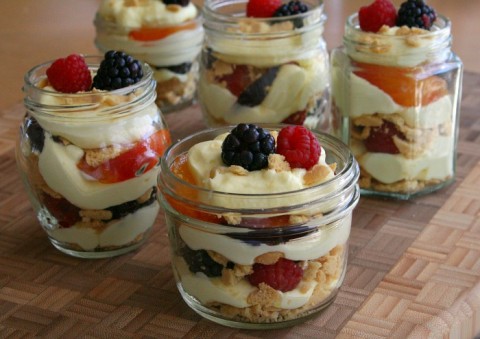 Some people are inspirational. Their ideas spark your own creativity, allowing you to set your own imagination free in expansive ways.
Shaina Olmanson, author of the cookbook "Desserts in Jars," (2012, The Harvard Common Press; $16.95) is such an inspiration. Paging through her pretty book sets your own synapses firing.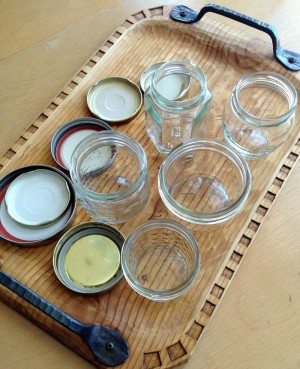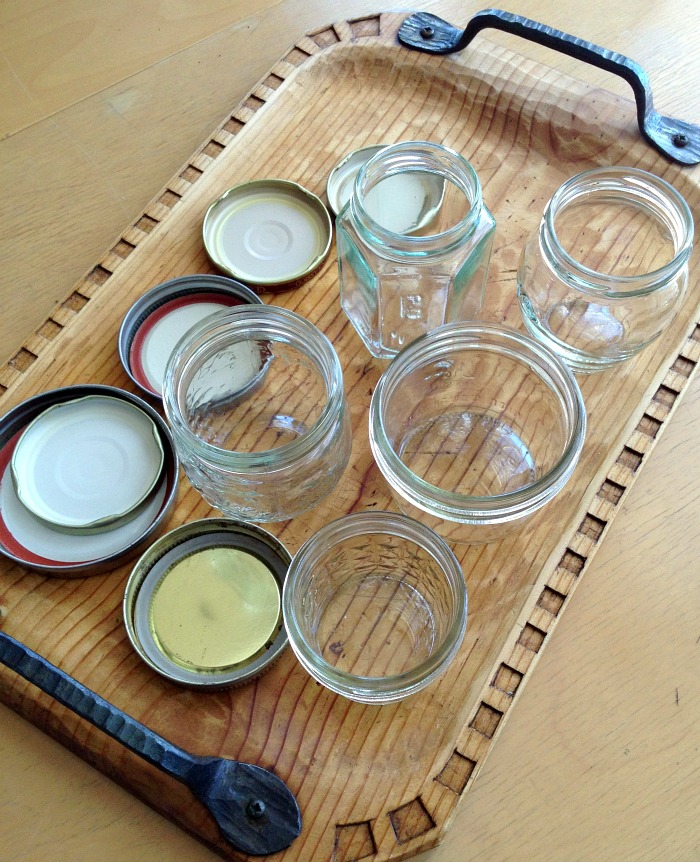 She basically opens your mind to the transformative power of the simple, humble jar. You can bake something in it, pile cookies in, spoon in pudding or fruit, or all of those things, should you be energetic. Eco-friendly and multipurpose, a serving vessel or a gift wrapping, jars are for more than jam.
After paging through her book and being tempted by her Almond-Poppy Seed Cakes, the Fresh Strawberry Pies, the Expresso Crème Brulees and the Cherry-Almond Crumbles, among 46 others, I shut it and improvised.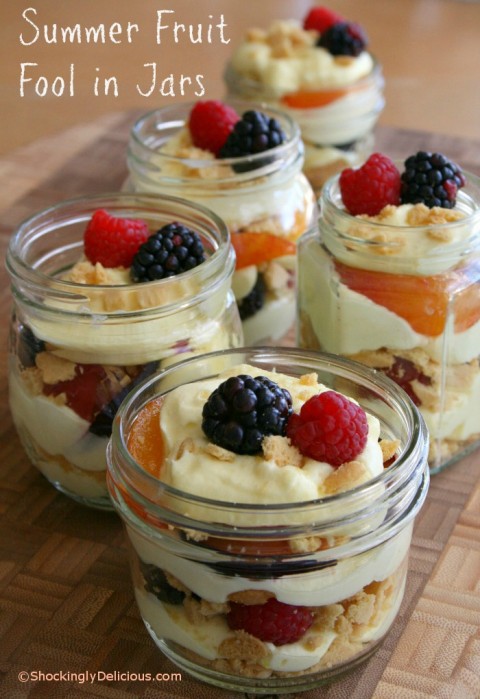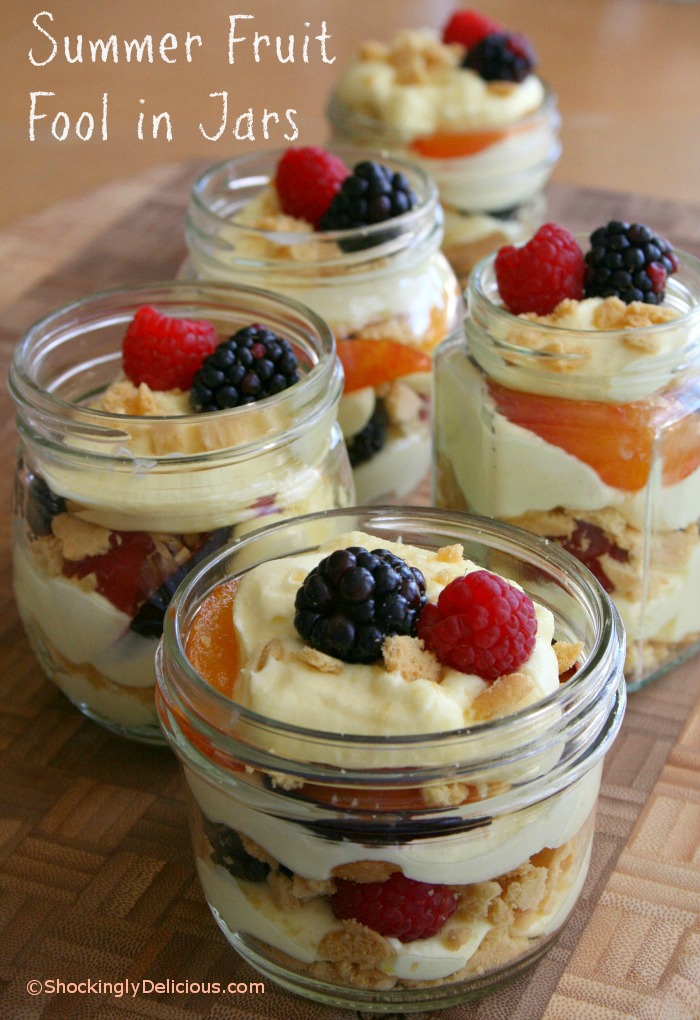 She inspired me to wash out my eclectic hoard of jars, grab the summer fruit (Berries! Apricots!) sitting on the counter, and use my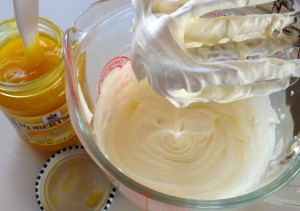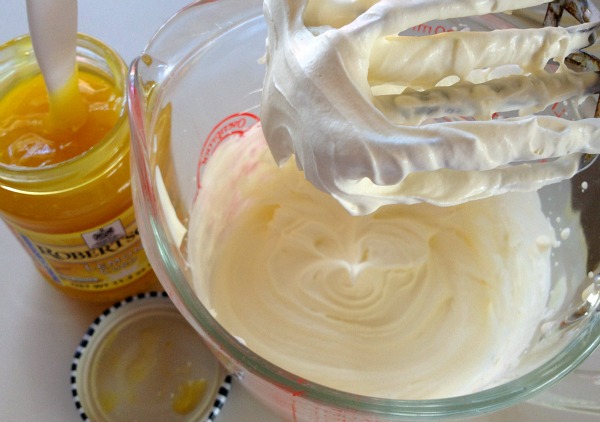 beloved recipe for Lemon Whip. I bought the curd, bought the cookies, and had these desserts made in 30 minutes, which included cleanup time.
They were a huge hit with my family, not only because of the fruits and flavors, but I'm sure because of the presentation. Cute counts.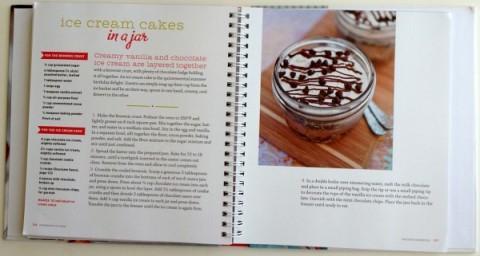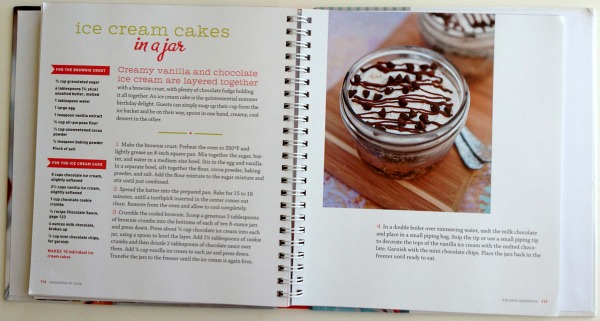 Another plus I discovered is that I could make the desserts in the morning, leave them in the refrigerator all day, and there they were, beckoning for a sweet dessert after dinner. The Lemon Whip had softened the cookie crumbles nicely, and the lids on the jars kept everything fresh and clean.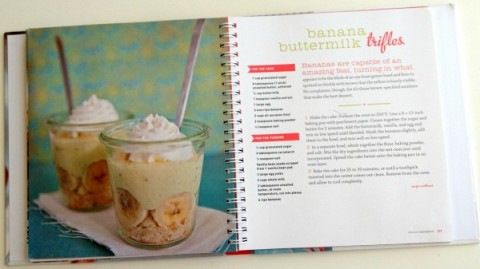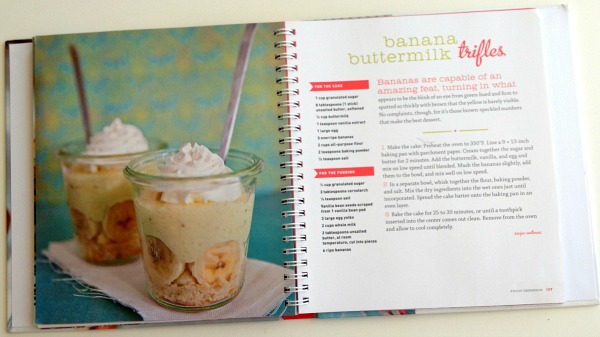 I'm sold! Try something like this yourself! Let your mind wander to favorite flavors of your own family – perhaps strawberries and chocolate wafer cookies? Perhaps peaches or nectarines, macaroons and whipped cream flavored by almond extract?
Giveaway!
Check out my recipe, and thanks to the publisher, I'll be giving away a copy of the cookbook to one lucky reader. You can read about the giveaway below the recipe. AND, read all the way to the bottom to see how to win a ticket to the Food and Wine Conference in Orlando, Florida, in July! I'll arm-wrestle you for the ticket!
Recipe: Summer Fruit Fool in Jars
Summary: Cookies, lemon curd-flavored whipped cream and fresh summer fruit get layered in jars for the cutest summer dessert ever.
Ingredients
Instructions
Whip the cream to soft peaks. Stir the lemon curd to make it smooth, and add to the whipped cream. Whip for another 10-15 seconds to combine cream and curd well. Scoop mixture into a zipper-top plastic bag (or piping bag if you like) and snip off one corner for a nozzle. Set bag aside.
Assemble 5 clean, dry jars (with lids) on a work surface. Break up a few cookies with your hands and add to the jars. Squirt a layer of cream into each jar. Top with some additional broken cookie crumbs. Top each with some berries and more cookie crumbs, then another layer of cream, then some apricot slices, then more cookie crumbs, a final layer of cream, and cookie crumbs and a few berries for a garnish/flourish. The exact number of layers and exactly what you put in each layer is entirely up to you. I recommend small pieces of fruit and thin layers of lemony cream, for best effect.
Put the lids on and store in the refrigerator until serving time.
Serves 5.
Quick notes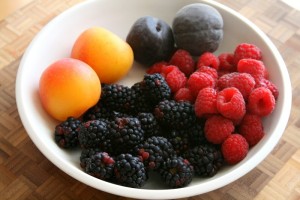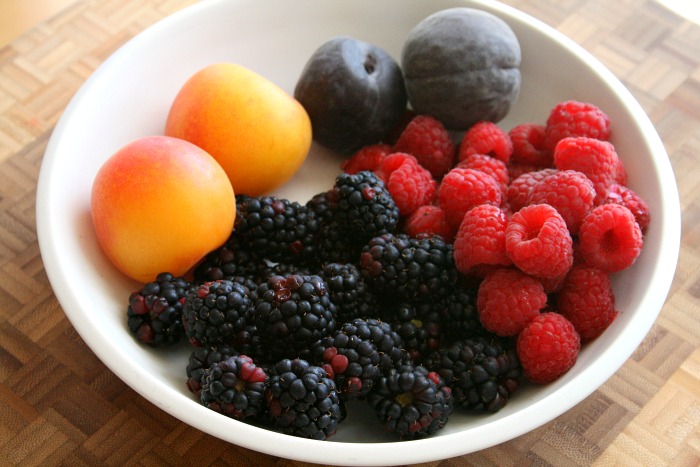 Thanks to Driscoll's Berries for supplying the fresh blackberries and fresh raspberries, Melissa's Produce for supplying the apricots from Kingsburg Orchards, and to Harvard Common Press for sending a copy of the cookbook and supplying one for the giveaway.
Variations
Use any fruit that pleases you – mix and match to the season.
Use any shortbread style cookie you like, either homemade or store-bought.
Preparation time: 20 minutes
Diet type: Vegetarian
Number of servings (yield): 5
Culinary tradition: USA (Nouveau)
My rating 5 stars:  ★★★★★ 
Giveaway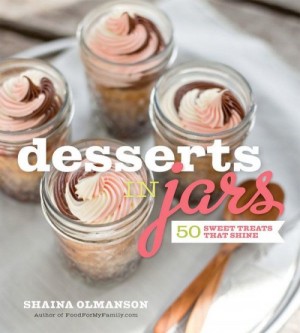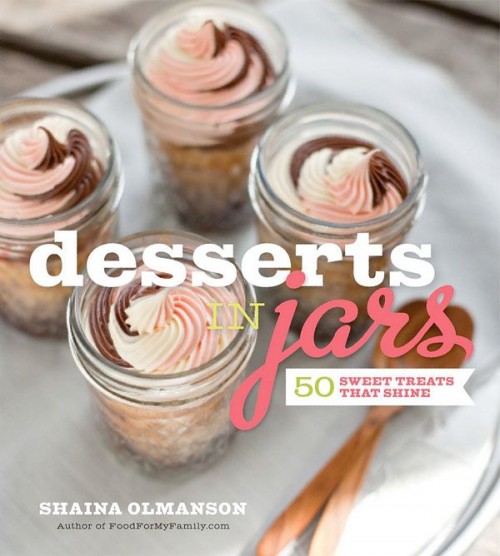 UPDATE: The cookbook winner is Susan B. from Carlsbad, Calif. Thank you all for entering!
I will be giving away a copy of the book to a lucky reader in the U.S.(sorry, no overseas addresses). I will select a winner in 6 days (giveaway ends Sat., June 28 at noon PST.). Read the legal fine print here.
To participate in the giveaway you may do any of the following, and each is considered a separate entry, so leave a separate comment for each one you do.
Giveaway closes Fri., June 28 at noon PST.; a winner will be announced by Monday, July 1.
And don't forget to check out what the rest of the #SundaySupper crew has in store for you today, in their jars! 
Sunday Supper Desserts In Jars: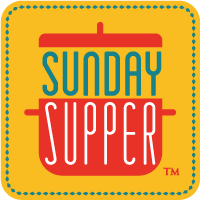 Join the #SundaySupper conversation on twitter each Sunday. We tweet throughout the day and share recipes from all over the world. Our weekly chat starts at 7 p.m. ET and you do not want to miss out on the fun. Follow the #SundaySupper hashtag and remember to include it in your tweets to join in the chat. Check out our #SundaySupper Pinterest board for more fabulous recipes and food photos.
Special today: Join us during the #SundaySupper chat and you could win a ticket to the Food and Wine Conference and a two-night stay during the conference at the beautiful Rosen Shingle Creek. Everyone who joins the chat will be entered to win!